Hazon Educational Library: Outdoor Activity - Urban / anywhere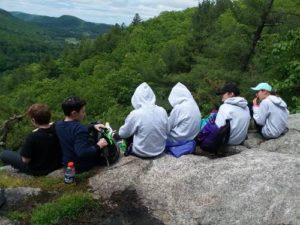 by P Stern Christian
Pearlstone Center
The purpose of this program is for participants to begin to understand wind as an ecological force, and connect that understanding with ruach.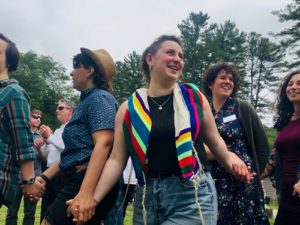 by Liana Rothman
Isabella Freedman
Explore the landscape and tune into your spirituality by engaging with nature and self through song and silence.
by Sara Just-Michael
Grow Torah
This program is designed to have students deepen their connection with nature by looking at all the details and empowering them to use their positive brain instead of their negative brain. Participants will also have a greater understanding and connection to the story of the Jewish peoples first look into Israel.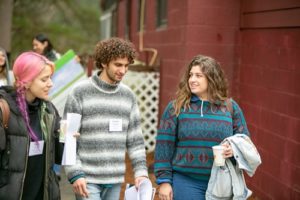 by Noah Weinberg
Gann Academy
This program was created as a non-traditional/siddur-based Zman Kodesh (sacred/prayer time) option on Shabbatonim or normal school days. The intention is to get students outside, moving/walking and connecting with each other and their environment by sharing their Jewish Journeys.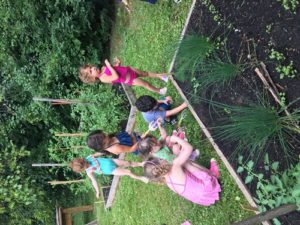 by Mira Menyuk
Pearlstone Center
This program connects children to the modern day issues of environmental plagues through an in depth look at text describing the plagues in the passover story, while also getting to appreciate the wonder of animals in a healthy eco-system through observation and touch. We will also touch on the subject of Matzah by discussing the significance of eating a bread that does not rise while making our own pita.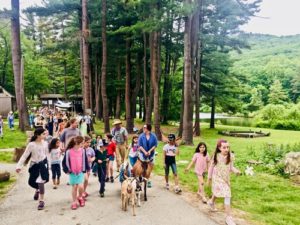 by Henry Schmidt
Shalom Institute
An hour-long program designed to explorer Heschel's philosophy of Radical Amazement. It is a lower-energy, discussion-based program that benefits from a garden or similarly beautiful location.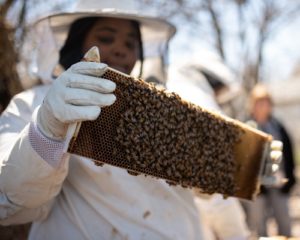 by Elizabeth Kaplan
JCC of Greater Boston Discovery Club
This program offers an alternative to a traditional Tisha B?Av program (where participants typically learn about the destruction of the first and second temples). In this program, the instructor uses an age-appropriate book as a jumping off point to teach about an important Jewish figure who was responsible for the construction of the first temple. Hands-on activities then explore the themes in the book and allow participants to discover JOFEE connections and take-aways.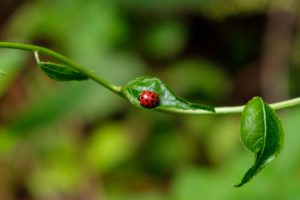 by Brenden Jackson
Amir / Shalom Farm Houston
This program uses worms to explore how all of G-d's creatures work together to create a functioning garden/society/world. Participants will get the chance to explore the diverse ecosystem of healthy soil, specifically worms, and how it is because of this diversity that our garden can thrive. Students will also draw connections to their own differences between classmates, other community members, etc to see how all folks have a role to play creating a happy world. Using a simple prayer, participants will be able to connect how a praise to G-d for ?varied creatures? can apply to both humans and animals/insects.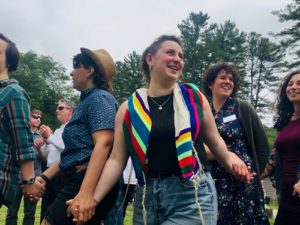 by Jess Berlin
Hazon
In this session we will connect ecology with the ritual of tashlich. We will look at evidence of this year's drought on the farm and the impact that water deprivation has on the land. Connections will be made between our observations to Jewish text about the cycle of rain as a reflection of our relationship with God. Together, we will create a ritual for internal healing at the bank of Lake Miriam.