Hazon Educational Library: Sustainability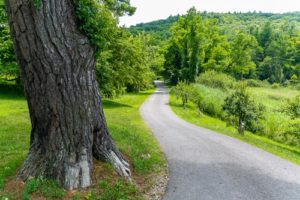 by Jared Kaminsky
Shoresh
This program will help participants develop their ability to be more mindful and aware drawing on Jewish teachings while in nature. Participants will learn how to approach the natural world from a place of curiosity, and awareness helping to improve themselves and the planet.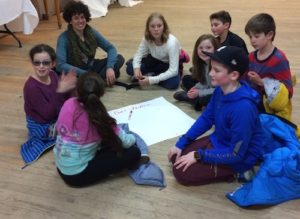 by Anika Rice
Urban Adamah
Cob is a structural composite of earth-based materials: clay, sand, straw and water. People all over the world have used cob for centuries to sculpt buildings by hand. Learning to build with earth-based materials can broaden participants' understandings of how the earth provides everything that humans need to live. Mixing cob, making cob bricks, or applying cob directly to a larger structure is an embodied means for empowering participants to make things on their own and to source materials sustainably. This lesson also touches on the importance of place in natural building, with a map exploration about how different cultures build with different things based on their environments.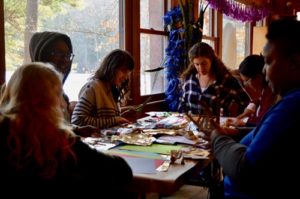 by Rachel Aronson
Hazon
This lesson introduces students to traditional Jewish understandings of work and rest. They will understand that ?work? traditionally meant interacting with the environment, and the connection between melachot and shabbat. They will also create challah covers and learn about Shabbat symbols like challah and challah covers.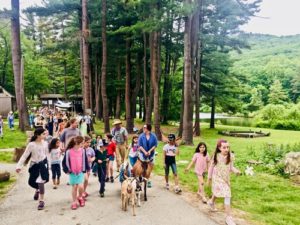 by Jared Kaminsky
Shoresh
This event is Shoresh?s 4th annual fundraiser celebrating our ten year anniversary. We gathered over 400 people to learn about our organization and our impact while enjoying delicious food in community. Our internal goal was to raise money to support our efforts, introduce new community members to our organization, and honour the many people who have been involved over the years.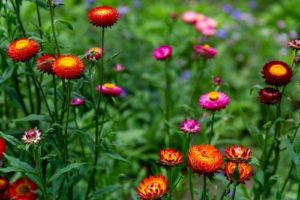 by Rebecca Remis
Eden Village West
Before the flood while Noah was readying the animals, a midrash says his wife Naamah was collecting seeds and plants. Through this lens, we'll explore plant life cycles, seed saving, and Jewish ideas of sustainability.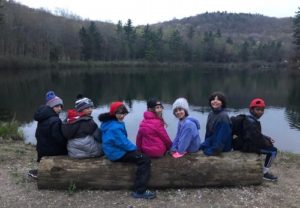 by Bailey Lininger
Tamarack Camps
This is a program that is intended to serve a large audience with a wide age range and little or no experience in the natural world or with nature-based Judaism. It is a stations-based program in which small groups (in this case, groups of 4-8) travel from activity to activity on a rotation, spending about twenty minutes at each station. In order to serve such a wide age range and interest/experience level, the stations are diverse in topic and activity, with the intention that all participants will find themselves challenged and engaged in at least a few of the activities, if not all.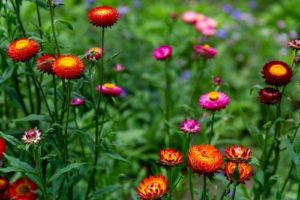 by Henry Schmidt
Shalom Institute
Understanding pollinators is an hour-long educational program that teaches about the importance of pollinators in our habitat. This program uses honeybees as a 'gateway pollinator' to teach not only the wonder of honeybees but also that their story is part of a much larger ecological phenomenon.
by Hannah Slipakoff
Jewish Farm School
This program is a facilitated conversation and recipe sampling focusing on culinary traditions across the Jewish diaspora. Emphasizing the significance of diversity in the diasporic food cannon, participants will have the opportunity to share life stories, explore cookbooks from around the world, and learn about local crop seasonality. Optional components include on-site farm tour and a cooking class. This curricula can be adapted depending on local crop availability/harvest.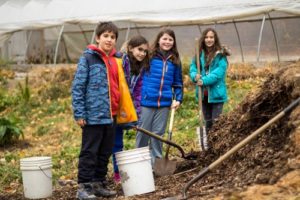 by Hannah Slipakoff
Jewish Farm School
This program is an in-depth exploration of composting- from basic biology to implementing systems on a home-scale. Participants will be guided through the Jewish spiritual significance of composting and principles of sustainability while having the opportunity to apply their learning by problem-solving in a ?compost clinic? and constructing a functional compost bin.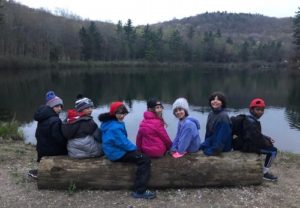 by Frances Lasday
Hazon - Teva
This activity aims to give educators a thorough understanding of photosynthesis, respiration, and the carbon cycle so that they will feel more comfortable teaching it to their students. Educators will also consider how Jewish theology can relate to and inform the ways that we think and teach about this topic in Jewish settings. This session was developed specifically as part of a series of science intensives for Teva educator training 2018.