Hazon Educational Library: Staff training / professional development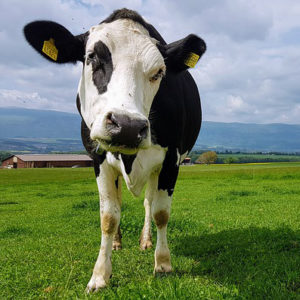 Hazon
The connection between industrial animal agriculture and climate change is significant. But why and how is that so? This two-page source sheet presents a string of data that tells a concise and compelling story of the connection between industrial animal agriculture and climate change. Based on the writings of Jonathan Safran Foer in his book We Are the Weather: Saving the Planet Begins at Breakfast.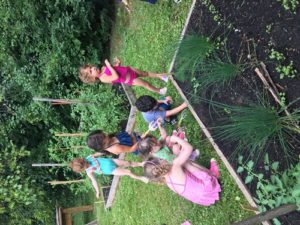 by Maddy Winard
Urban Adamah
We have created this framework to allow camp staff to best practice behavioral managment for campers while also meeting the camp expectations.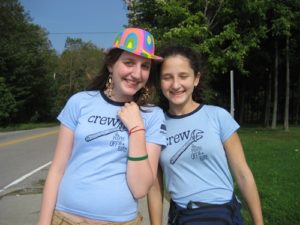 by Maddy Winard
Urban Adamah
This Urban Adamah CIT leadership retreat is meant to connect CITs for summer camp to the farm, build and foster community, strengthen their connection to earth-based Judaism, and provide deeper leadership training.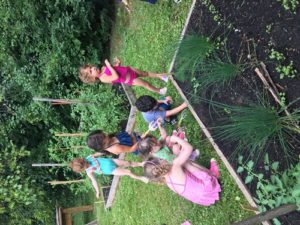 by Sofia Marbach
Wilderness Torah
Although most JOFEE (Jewish Outdoor, Food, Farm, and Environmental Education) organizations weren't born of a mission to tackle them head on, we encounter questions of social justice in our work every day. While our programs may be boiled down into descriptors like ?outdoor education,? ?pickling workshop,? or ?holiday retreat,? JOFEE organizations exist within a broader world of Judaism, human socialization, and all their globalized complexities.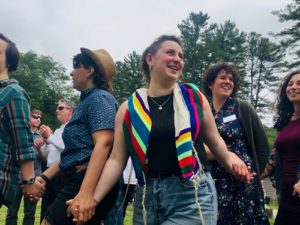 by Rachel Binstock
Urban Adamah
This session activates participants with a philosophical framing of holiness in time and space using Heschel's The Sabbath. Participants then map out the holiday cycle and follow its path around the seasons, moons, solar cycle, and cardinal directions illuminating the layers of connection between the Jewish concept of time and nature's. This brainstorm then leads participants into chevruta to dive deeper into learning of the main harvest holidays using Waskow's Seasons of Our Joy. All of this sets participants up to make a physical representation of Jewish time in the form of a multi-layered calendar. This calendar will hang in our office and will be used as a teaching tool to help us orient visitors to what's alive in time, both Jewishly and environmentally.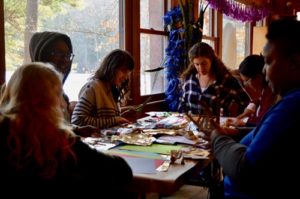 by Bailey Lininger
Tamarack Camps
These staff training sessions focus on essential skills for the educators that work at Tamarack Camps during our Outdoor Education seasons: facilitating meaningful discussions with students, and managing groups of a variety of sizes, especially large groups (which we consider to be over 30).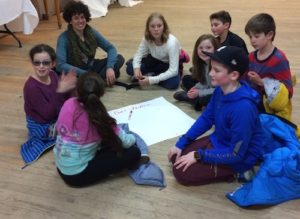 by Nicole Cruz
Peninsula JCC
'The Stones' text, from Talmud Bavli, Masekhet Bava Kama 50b, brings its readers back to ancient times. However, the lessons that can be learned from this text transcend time. In this program, participants will delve deep into 'The Stones' text, making connections relevant to today's world. Through this discussion, participants will discover what defines a community, and how in order to make an impact in a community, we must find a balance between protecting the Earth and meeting our own personal needs.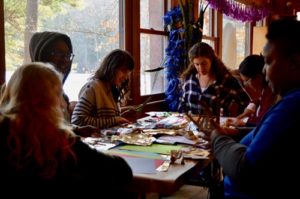 by Becky Adelberg
JCC Chicago
This program is an introduction to greening in early childhood classrooms through teaching about the Jewish ritual of havdalah.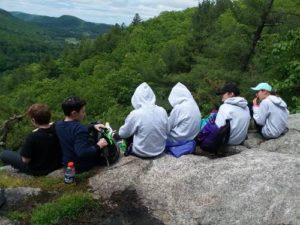 by Eli Goldstein
Bridgewater JCC
This program is a physically active introduction to The Stones text from the Talmud Bavli, Masekbet Bava Kama, which raises many questions about land, responsibility, and ownership using text and soccer cones.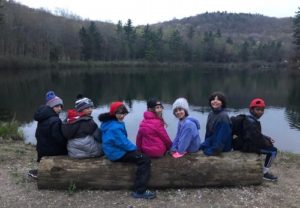 by Frances Lasday
Hazon - Teva
This activity aims to give educators a thorough understanding of photosynthesis, respiration, and the carbon cycle so that they will feel more comfortable teaching it to their students. Educators will also consider how Jewish theology can relate to and inform the ways that we think and teach about this topic in Jewish settings. This session was developed specifically as part of a series of science intensives for Teva educator training 2018.