Hazon Educational Library: Jewish Ritual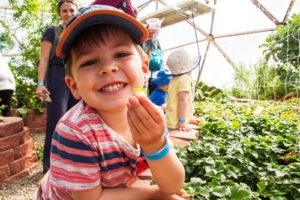 by Molly Sease
Milk and Honey Farm
This program was designed for families with young children to connect with each other, their community, and the earth through multi-sensory activities centered around Passover and the coming of spring.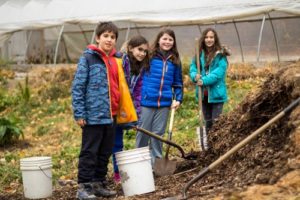 by Jessica Wolfe
Tamarack Camps
This Tamarack Camps program is an introduction into the wide array of soil types and different life forms that exist in our soil. Participants will have the opportunity to explore different soil types, learn methods of sustainable and organic farming practices and explore the Jewish connection to the soil.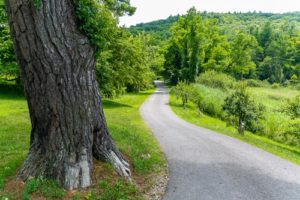 by Liana Rothman
Isabella Freedman
This program will be a poetry workshop preparing teens or adults for Tikkun Leil Shavuot (all night studying) through an immersive and meaningful poetry workshop.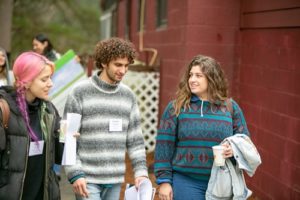 by Noah Weinberg
Gann Academy
This program was created as a non-traditional/siddur-based Zman Kodesh (sacred/prayer time) option on Shabbatonim or normal school days. The intention is to get students outside, moving/walking and connecting with each other and their environment by sharing their Jewish Journeys.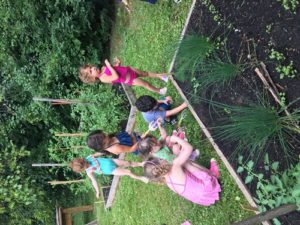 by Sarah Julia Seldin
Jewish Farmer Network
This program is an introduction to the intersection of Judaism and agriculture, woven through the experience of a Shabbat dinner with blessings, food, conversation Jews as a people of the land.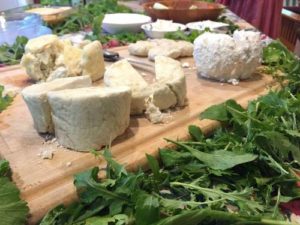 by Cole Siegel
Isabella Freedman
Participants will learn to make ricotta cheese from fresh goat milk, while digging into various Jewish and secular texts, guided by the question: ?Why do we eat dairy on this holiday??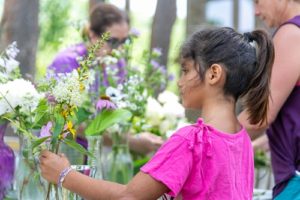 by Beth Denaburg
Shoresh
This program brings the Biblical story of Pesach into a modern urban nature setting. Participants are encouraged to take on the roles of wandering Israelites recently escaped from Egypt, while also learning about the plants that are safe and good to eat from the natural setting currently surrounding them.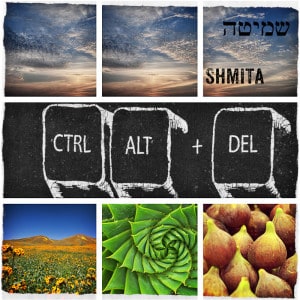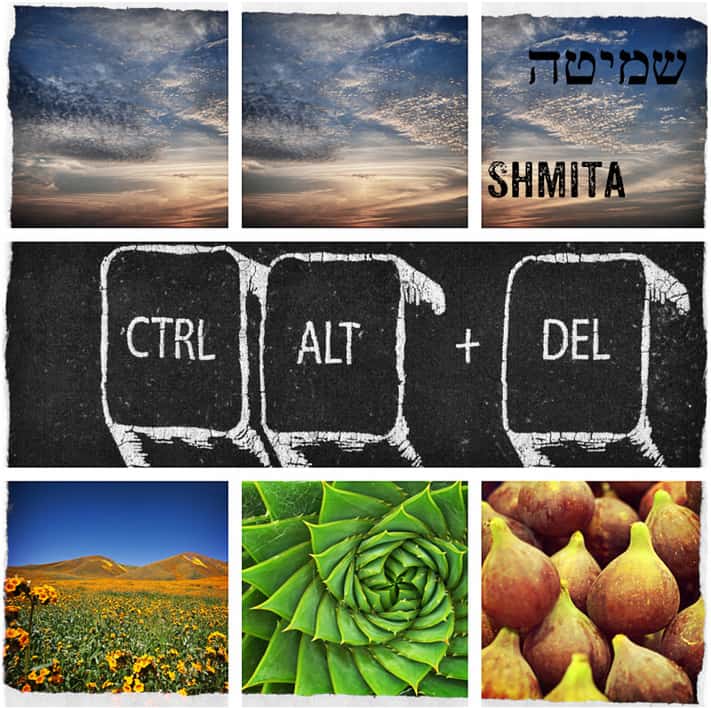 Shoresh
This is a collection of shmita resources from all across the internet that Hazon has brought together in one place. Curricula, educational materials, essays, articles, audio, and video.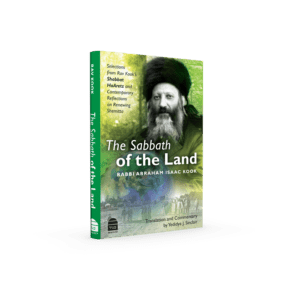 by Rabbi Abraham Isaac Kook
Hazon
Rav Kook's Introduction to Shabbat Ha'Aretz is the first-ever English translation of the introduction to a book on shmita (Biblical sabbatical year) by Rabbi Abraham Isaac Kook, first Ashkenazi Chief Rabbi of the land of Israel in the 20th century. His essay, written in 1909, is lyrical and mystical, a meditation on the big themes that underlie religious environmentalism.
by Yigal Deutscher, Anna Hanau, and Nigel Savage
Hazon
The Shmita Sourcebook
is designed to encourage participants to think critically about the Shmita Cycle – its values, challenges, and opportunities – and how this tradition might be applied in a modern context to support building healthier and more sustainable Jewish communities tod
ay.
The Shmita Sourcebook
 is a 120-page sourcebook that draws on a range of texts from within Jewish tradition and time, tracing the development and evolution of Shmita from biblical, historical, rabbinic, and contemporary perspectives.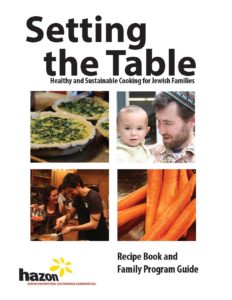 by Liz Traison and Daniel Infeld
Hazon
Starting a family commences a period of change. Expectant parents very quickly transition from thinking for themselves to providing for a new life, and the preparation and anticipation can be overwhelming. Especially when thinking about how we want to feed our new families. Setting the Table is designed to help couples think through these challenges with a Jewish lens.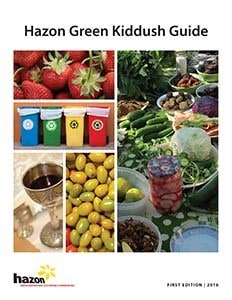 by Becca Linden and Becky O'Brien
Hazon
Included in this guide for synagogues are specific suggestions on how to schedule and promote a vegetarian Green Kiddush, a list of concrete ways to make it "green," tips associated with each suggestion, and templates of educational signage.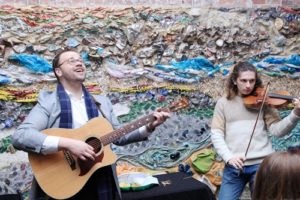 by Darya Watnick
Edlavitch DC JCC
This program is designed to engage families with young children with the holiday of Sukkot and the festival's connection to nature and the environment. Through stories, activities and arts & crafts, families will begin to develop a relationship to the rituals and traditions of Sukkot and think about their own connection to the natural world.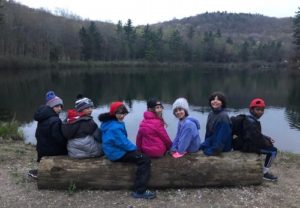 by Shani Mink
Pearlstone Center
This program presents students with the opportunity to delve deeply into the hidden messages of verse 50b of the Bava Kama (the stones text). Through text study, discussion and a hands-on activity, students will explore their relationship with the public domain. After investigating the myriad ways in which we might violate the public domain, students will actively nurture the public domain through shared intentions for community prosperity hidden inside a seed ball or planted beneath a tree.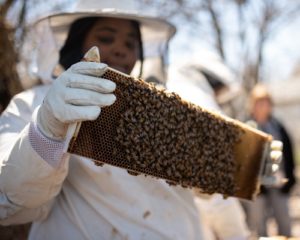 by Jaclyn Kellner
Coastal Roots Farm
During this program participants will celebrate this holiday through hands-on crafts, a ritual and by learning about heritage breed chickens. The final portion of the program is written here as a panel discussion but can be any type of learning relevant to your organization and audience