Hazon Educational Library: Ritual-Making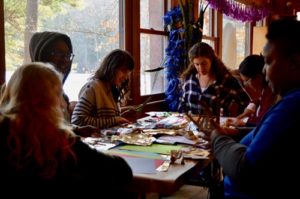 by Elizabeth Kaplan
JCC of Greater Boston Discovery Club
This program offers a guided cooking workshop that integrates Jewish food practice and provides tools for families to use at home.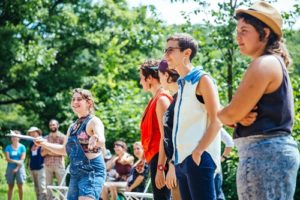 by Leora Cockrell
Camp Tawonga
This curriculum is part of four-part elective (aka Chugim) titled Moon Qweens. The overall purpose of the elective is to introduce campers to female and feminine spirituality, archetypes, leadership styles, and divinity in Judaism and beyond. Through this introduction, campers may feel better able to relate to Judaism and to see the connections between spirituality, care for the earth, and care for our bodies.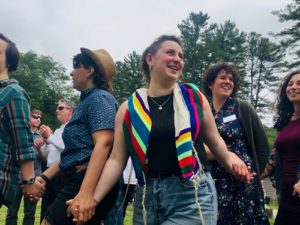 by Jess Berlin
Hazon
In this session we will connect ecology with the ritual of tashlich. We will look at evidence of this year's drought on the farm and the impact that water deprivation has on the land. Connections will be made between our observations to Jewish text about the cycle of rain as a reflection of our relationship with God. Together, we will create a ritual for internal healing at the bank of Lake Miriam.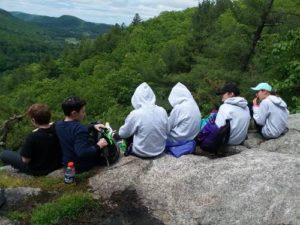 by Eli Goldstein
Bridgewater JCC
This program is a physically active introduction to The Stones text from the Talmud Bavli, Masekbet Bava Kama, which raises many questions about land, responsibility, and ownership using text and soccer cones.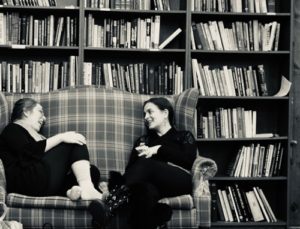 by Sarah Rovin
Pearlstone Center
The month of Av is steeped in rich agricultural, spiritual, and feminine energy. Often the month is not explored beyond the holiday of Tisha B'av, the saddest day in the Jewish calendar. However, Av represents the importance of reflection, mourning, redemption and love as well as a key moment in the Jewish agricultural calendar, the beginning of the grape harvest. This program aims to connect stories, texts, and symbols to bring together a full understanding of Av.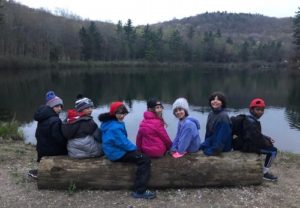 by Shani Mink
Pearlstone Center
This program is an interactive and connective approach to the ritual of Hoshanah Rabbah. Each day of Sukkot we say Hoshanah! meaning 'Please Save Us!?' and so, after learning the basics of Hoshanah Rabbah and exploring the boundaries what we mean when we say 'us', participants will have the opportunity to write their own 'Hoshanot' for the sake of different aspects of creation.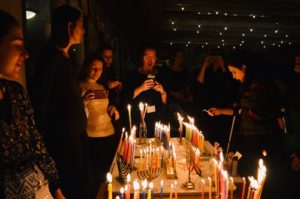 by Hannah Slipakoff
Jewish Farm School
This program is a hands-on workshop focused on cultivating joyful connections between participants while upholding sentiments of empowerment and spiritual reflection. Emphasizing sustainability, self-care, and political resistance, participants will have the opportunity to share holiday memories, learn about chanukah and other earth-based Jewish winter rituals, and create their very own set of hanukkah candles.