Hazon Educational Library: Theater + Performance + Storytelling
by Rebecca Leung
Abundance Farm
This program is the first in a series of teen food justice programming that grounds in sharing stories.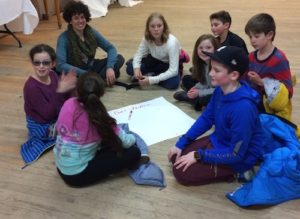 by Daniella Aboody
Wilderness Torah
As part of Wilderness Torah's Passover in the Desert festival, for the second-night Passover seder, we are doing an off-the-page co-created celebration around the bonfire! The Passover story will come alive through the brilliant and creative minds of each of member of the village, and be experienced through the ancient art of performative storytelling.
by Becca Heisler
Wilderness Torah
This program draws from the strength of our ancestors and the robustness of Jewish tradition, while preparing for a wilderness challenge.
by Alex Voynow
Jewish Farm School
A pickling workshop taught with the magic of clowning pedagogy!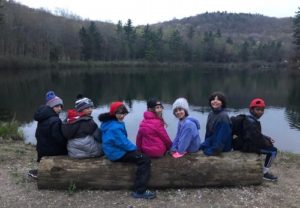 by Shani Mink
Pearlstone Center
This program is an interactive and connective approach to the ritual of Hoshanah Rabbah. Each day of Sukkot we say Hoshanah! meaning 'Please Save Us!?' and so, after learning the basics of Hoshanah Rabbah and exploring the boundaries what we mean when we say 'us', participants will have the opportunity to write their own 'Hoshanot' for the sake of different aspects of creation.