For ages 5-13 in the Bay Area interested in exciting outdoor Jewish youth programs, please join Wilderness Torah for an info session to learn about their new programs!
INFO SESSION
Monday, August 20th, 7 PM – 9 PM
East Bay JCC
1414 Walnut St. Berkeley, CA
Group building activities and fun games in the woods!
Jewish teachings that connect to the cycles of the natural world
Wilderness skills such as fire making, basketry, carving
Nature connection techniques like sensory awareness games and guided time alone (sit spot)
B'hootz ("Outside" in Hebrew) -Ages 5-10 – Starts September 16th
Bring Judaism to life at Wilderness Torah's "Sunday school in the woods!" Youth learn naturalist, wilderness, and leadership skills, Jewish blessings, stories and values.
B'naiture – B'nai Mitzvah Nature Mentorship for ages 11-13 AND THEIR PARENTS – Starts September 21st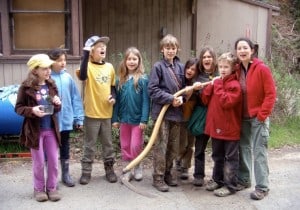 B'naiture is a two-year journey using nature as a vehicle to explore the transition from childhood to adolescence. It weaves Jewish teachings, story, and song with personal challenges, outdoor skills, non-parental mentorship, peer group community building, and nature awareness activities.
Wilderness Torah Family Day Festival – September 16th, 10 AM – 3 PM
Bring your whole family for a fun day of group building activities, games in the woods, nature crafts and skills, and additional learning for parents.
Sukkot On the Farm – October 4th – 8th
Join Wilderness Torah for their sixth annual Sukkot festival: Farm-fresh organic food, Shabbat and Sukkot celebration, bonfires, music, learning, meditation, movement, and more! Amazing Children's and Teen Villages make Sukkot on the Farm fun for the whole family!