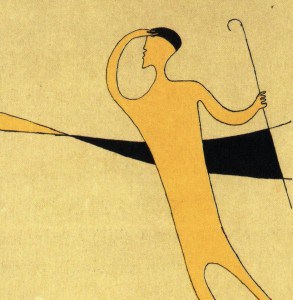 From our friends at Shaharit
For anyone who wants to understand Israel beyond the headlines
Finally, after thousands of years and so many desert sojourns, it's here! Gripping discussion and perspectives on Israeli politics and culture, brought to you from the studios of "Shaharit: A Think-tank for new Israeli Politics." You'll wonder how you ever lived without it.
Download "The Promised Podcast" free on iTunes.
Regular contributors are:
Dr. Eilon Schwartz, Founding Director of Shaharit, Lecturer at Hebrew University, and Director of the Heschel Center for Sustainability;
Don Futterman, frequent contributor to HaAretz, blogger for +972, and Israel Program Director of the Moriah Fund;
Dr. Noah Efron, Sr. Fellow at Shaharit, former city council member of Tel Aviv, Huffington Post blogger and Lecturer atBar Ilan University.
They and their occasional guests will bring you news about Israel and insight into what it all means.
What is Shaharit?

Shaharit is an independent think-and-do tank, the first in Israel to offer a fresh take on the Israeli reality, breaking down the dichotomies between left and right, Arabs and Jews, religious and secular, privatization and welfare, center and periphery — in order to free it from the stalemate of current Israeli political thinking.  Shaharit is engaged in deep thinking about the fundamentals of Israeli political life, and seeks to reframe many of the central issues which plague the Israeli politic for at least a generation through an open conversation with individuals and groups throughout multicultural Israel.  After a two year learning process traveling the country, we are now finishing six founding documents, outlining a vision for Israel's future, which will be presented in the winter months.  We are simultaneously launching a host of projects aimed at expanding the dialogue with ever-increasing circles of Israeli society, and translating our vision into initiatives that can changeIsrael's political values.