"We Rise. Humbly Hearted, Rise. Won't Be Divided, Rise. With Spirit to Guide Us, Rise. In Hope, In Prayer, We Find Ourselves Here. In Hope, In Prayer, We're Right Here. We Rise."  –Batya Levine
Friends,
Two days ago, President Biden signed into law the Inflation Reduction Act, the culmination of what some have called a "political miracle," rescuing enormous climate progress from the jaws of defeat just a few weeks ago. Progress IS possible, people power DOES matter, and there really IS vast societal change unfolding all around us. Yet we cannot deny the difficulty of the work ahead. "Glaciers in Europe are experiencing the most severe melting on record," reports the Washington Post today, and that "Researchers say the melting is 'off the charts'—and the season isn't over yet."
So this is a moment for gratitude, strength, and recommitment to the transformative work ahead. With wind at our backs and a long, long way to go. So we rise, as a choice, as an act of faith, as a way of life.
Amid this historic moment, leaders of our Jewish Youth Climate Movement (JYCM) gathered at Pearlstone last week for a week-long retreat. JYCM teens led workshops and programs building trust and friendship, developed organizing skills, and united under a common vision of a future rooted in Jewish values and climate justice for all. They delved into equity and inclusion, transformative justice, power mapping, climate politics, queer and feminist intersections of climate change, pluralism in teen justice spaces, and more. They spent a day in Baltimore City doing service learning projects with Repair the World,  Friends of the Jones Falls, Black Yield Institute and Blue Water Baltimore.
"This was one of the best weeks of my life. From working group meetings to retreats to the songwriting empowerment initiative, JYCM is changing lives, and truly fills me with confidence and joy." – Sarah G., 16, North Carolina
And then the JYCM delegation traveled down to Washington D.C., drawing power and inspiration from the holiday of Tisha B'Av—integrating Jewish mourning and historic upheaval alongside hope, resilience, and action—by staging a protest in front of the White House, calling on President Biden to declare a climate emergency.
"For most of your lives you've been bombarded with warnings about what the future will look like if you don't address climate change, but you see adults who act like the problem doesn't exist…Folks in my generation have not done enough to deal with a potentially cataclysmic problem that you now stand to inherit…I want you to stay angry. I want you to stay frustrated. Keep pushing for more & more. Because that's required to meet this challenge. Gird yourself for a marathon, not a sprint." – Barack Obama, COP26 Speech in Glasgow, Scotland (November 2021)
We celebrate the Inflation Reduction Act's transformative $370 Billion investment in green energy, sustainable agriculture, and other climate solutions—and we know that ongoing exponential progress is urgently needed to move our society onto a more sustainable path towards a livable future for all of us. That's why we are focused on growing our movement, supporting our 41 JYCM Kvutzot (chapters) across the country, working to launch many more in the year ahead, and working with JYCM founders—now in college—to grow Jewish climate activism and action on campuses across the country.
"Our plans are vast, our fire inextinguishable. As our ancestors before us answered the call, we too stand before you, as the next generation, and say: hinenu. We Are Here."  –The Jewish Youth Climate Movement, National Leadership Board
The Jewish Youth Climate Movement does not represent the future of Jewish leadership: these amazing youth are the leaders we need right now. May their commitment and passion serve as an inspiration to all of us, and may we step up to partner with them in building the sustainable future they—and all our children and grandchildren—deserve.
Here's what you can do:
In solidarity,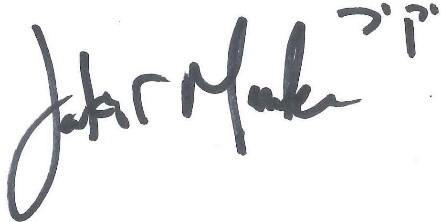 Jakir Manela                                                 Liana Rothman
Chief Executive Officer                              Jewish Youth Climate Movement Director
---
Our mission at Hazon-Pearlstone is to lead a transformative movement deeply weaving sustainability into the fabric of Jewish life, in order to create a healthier, more sustainable, and more equitable world for all. We connect people to the earth and to each other, catalyzing culture change and systemic change through Immersive Retreats, Jewish Environmental Education, and Climate Action.
---