Taking Bal Tashchit to the Restaurant
Reduce Your Waste When Dining Out
By Rabbi Rachel Kahn-Troster
Originally posted on The Jew and the Carrot
One of the ethical principles on which the Jewish environmental and food movements rest is bal tashchit, the commandment not to needlessly waste or destroy. One area of modern life that desperately needs to understand this principle better is our food supply, where over 40% of the food produced for human consumption is thrown away. Food waste begins in the fields, where imperfect produce is left to rot, continues through to stores that throw out expired products and restaurants that dump uneaten servings, and to our homes. With so many Americans going hungry, it is a travesty that so much food (and money) is being thrown in the trash.
Restaurants have also come under increasing scrutiny because of the rapid rise in portion sizes, with single servings often containing more than the recommended daily allowance of calories. These large portions either encourage people to eat beyond their satiation point or leave much of the food to be thrown out. Combined with the growing number of meals that Americans eat in restaurants and the fact that restaurant food often contains more salt and fat than comparable food served at home, the super-sized restaurant meals are a major factor in both the obesity crisis and the food waste epidemic.
Rabbi Rachel Kahn-Troster is Director of North American Programs for Rabbis for Human Rights-North America.
For further reading, check out:
---
Look Who's Coming to the New York Ride
49 friends and counting!
Start planning your Labor Day Weekend…
…invite your friends to the New York Ride!
---
Ride with Hazon Through Scenic Northern California
and Across the Golden Gate Bridge: Gateway to the Pacific
Early bird registration ends Sunday! Register today!
May 10-13, 2012,
Sonoma County to San Francisco
3 Days, 2 Wheels, 1 Community
---
Plan a Healthier and More Sustainable Hanukkah
Hanukkah celebrates the rededication of the Jerusalem Temple following its defilement by Syrian Greeks in 164 BCE. Since then, Hanukkah has become known as the Festival of Lights, due to the one day supply of oil lasting a miraculous eight days, and is known for the traditional lighting of the hannukiah. In addition, it is customary to feast upon fried foods and foods made with oil. Since Hanukkah celebrates the idea of preserving resources, Hazon offers some Healthy, Sustainable Hanukkah Resources as suggestions for your Hanukkah celebrations!
---
Siach: An Environment and Social Justice Conversation
Applications for 2nd Annual Conference Now Open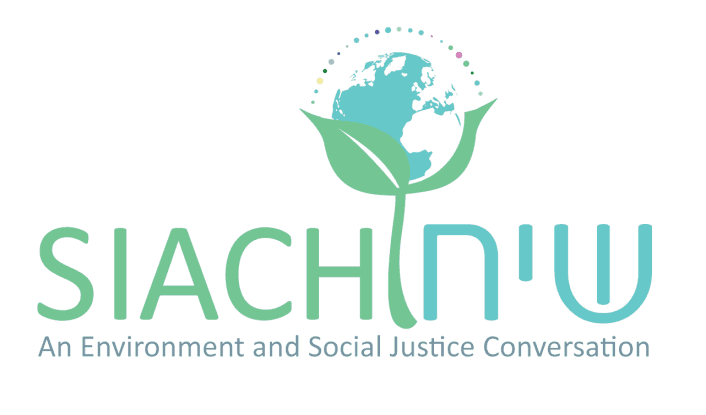 WHAT: A unique opportunity to meet, share and collaborate with fellow social justice and environment activists from across the Jewish world. Siach, an Environment and Social Justice Conversation, brings together committed activists from across Israel, North America, and Europe. Supported by the UJA Federation of New York, with anchors in the US, Israel and Great Britain, and scores of member organizations, Siach is deepening the nuanced understanding of Jewish Peoplehood and Israel engagement with those for whom the pursuit of social and environmental justice is one of the defining characteristics of their identity.
WHERE: The second annual Siach conference will take place at Ohalo Manor Hotel, on the Kinneret (Sea of Galilee) in Israel
WHEN: June 15-18, 2012
WHO: We are looking for individuals who are doers, networkers, out-of-the-box thinkers, and visionaries with the desire to share our vision of creating a global network of collaboration in the areas of environment and social justice.
HOW: More information and application. Applications are due January 10, 2012.
---
Joy of Kosher: 2011 Best of Kosher Awards
Vote for two friends of Hazon
The Joy of Kosher, "an online community for people with good taste who are passionate about food," is hosting their annual Best of Kosher Awards. We're proud to note two friends of Hazon are among this years nominees in two different categories!
Many of you have eaten amazing food at the Isabella Freedman Jewish Retreat Center while attending Hazon Rides, Food Conferences, Siach, or other events. Freedman's chef, Richard Neff, is currently in third place for "Best Kosher Chef."
Former Hazon staff memberLeah Koenig, author of The Hadassah Everyday Cookbook, is in first place for "Best New Kosher Cookbook." Leah is the former Editor-in-Chief of The Jew & The Carrot and ran the Hazon CSA program in its first three years.
Voting closes January 11th.
---
Urban Adamah Now Accepting 2012 Applications
Three Months that Will Change the Rest Your Life!
A program of Hazon's friends
Join other passionate young adults in their 20s for a three month residential, leadership-training program in Berkeley, CA that integrates
Urban organic farming
Social justice work
Progressive Jewish living and learning
Urban Adamah is now accepting applications for the upcoming 2012 Spring and Summer Fellowships!
What's growing this summer? YOU ARE!
---
New Israel Fund/SHATIL Social Justice Fellowships
Online Application for 2012-2013 Now Available!
A project of Hazon's friends
NIF/SHATIL Social Justice Fellows spend 32 hours per week interning in an approved, individually-selected Israeli non-governmental organization (NGO), active in one of the following areas:
civil and human rights
social and economic justice
environmental justice
Jewish pluralism
The Fellowship year runs from September 1, 2012 – June 30, 2013 and completed applications, including two letters of reference, are due on January 20, 2012. Applicants should be college graduates by the start of the Fellowship year. Only U.S. and Canadian residents are eligible for the SJF.
For the 2012-13 Fellowship year, there are six (6) U.S spots and one (1) Canadian spot. Read more about the 2010-2011 and the current 2011-2012 NIF /SHATIL Social Justice Fellows.
---