The Joy of Kosher, "an online community for people with good taste who are passionate about food," is hosting their annual Best of Kosher Awards. We're proud to note two friends of Hazon are among this years nominees in two different categories!
Many of you have eaten amazing food at the Isabella Freedman Jewish Retreat Center while attending Hazon Rides, Food Conferences, Siach, or other events. Freedman's chef, Richard Neff, is currently in third place for "Best Kosher Chef."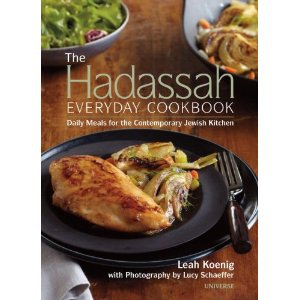 Former Hazon staff member, Leah Koenig, author of The Hadassah Everyday Cookbook, is in first place for "Best New Kosher Cookbook." Leah is the former Editor-in-Chief of The Jew & The Carrot and ran the Hazon CSA program in its first three years.
Voting closes January 11th.