Making (Jewishly) Educated Food Choices
On that day, tell your children, it is because of what Adonai did for me when I came out of Egypt.
Every year, we participate in Passover seders as a means of sharing an age-old story with the next generation. We model Q&A using four specific questions and we think about four children who are very different learners. As a people, we know how much the work of creating a healthier and more sustainable community hinges on education. Hazon draws inspiration from this tradition in the work we do year round, whether it's cooking classes for new parents or a food conference.
Wherever you are in your Passover preparations, take a look at our free resources for creating a healthy and sustainable Passover celebration. If you're really inspired, then register for the Hazon Food Conference. If you live in Brooklyn, we offer cooking classes for new and expectant parents beginning right after Passover and continuing through June.
We hope you take time to savor the moments as both a learner and a teacher at your seders this year. Wishing you a healthy and sustainable passover from everyone at Hazon!
 A group of young parents get together after meeting at a Hazon "Setting the Table" class. Rachel Gross-Prinz considers what it means to sit down at the table and what she prepares for her young children.
---
If Moses Had a Bike…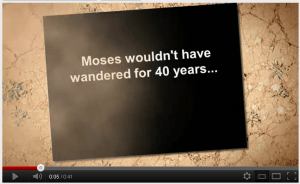 Hazon Ride Launch Party with Mark Bittman and Ruth Reichl – Next Week!
Kick off the 2012 Hazon Ride season with your favorite Hazon alumni; and joined by food writers, cooks, and food activists, Mark Bittman and Ruth Reichl.
The party is next week! Advance tickets available until Monday, April 9th only; after that, tickets are $40 at the door. Buy your tickets today.
Tuesday, April 10th, 7 PM
92Y – Lexington & 92nd Street, Upper East Side, Manhattan
Tickets available on a sliding scale, $18-$55. Buy tickets.
This event is graciously hosted by the 92Y and is presented with the Jewish Daily Forward and The Jew and the Carrot blog.
---
Only a Month Away…
The Rocky Mountain Jewish Food Summit
April 29, 2012, University Memorial Center at CU Boulder
Home-brewing, bee-keeping, kugel-baking contest. Experience speakers, interactive learning sessions, challenging conversations and a vast network of people interested in all things food and Judaism. The Rocky Mountain Jewish Food Summit is an opportunity to connect the puzzle pieces of food in your life. Eat, learn, do at CU-Boulder withHazon Colorado on April 29th.
More Information | Register Today
---
Food Justice Passover Celebration with Pursue
April 10, 2012, 6:30 PM – 9:30 PM
Golden Gate Room, Fort Mason Center
Marina Blvd and Buchanan St.
San Francisco, CA
Slavery and liberation, a thing of the past or a modern dilemma? Mix and mingle with traditions new and old in an interactive Passover experience.
More Information | Registration
---
Upcoming Events at Isabella Freedman
Isabella Freedman Jewish Retreat Center, Falls Village, CT
Emerging & Aspiring Religious Educators Conference at Isabella Freedman
What will we teach our children about each other?
June 24-27
Isabella Freedman and the Manhattan College Holocaust, Genocide, and Interfaith Education Center join together to present this three and a half-day conference bringing together aspiring and emerging religious educators in the Christian, Jewish, and Muslim faiths.
Kosher Weight Loss and Fitness: A Plan for Your Life!
Would you like to weigh less and have more energy? Do you need coffee, energy drinks, and snacks to make it through the day? Do you eat to calm yourself or alleviate sadness? Isabella Freedman has designed a program to help you feel empowered and motivated, with a personalized approach to manage your own fitness and health.
One-Week Option: April 22 – 29, 2012
Two-Week Option: April 22 – May 4, 2012
---
Food Stamped: Screening and Q&A with the Filmmakers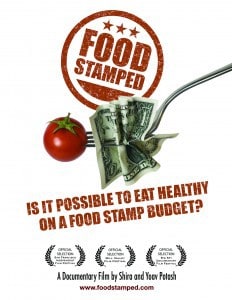 April 12, 2012, 7:30 PM – 9:00 PM
JCC East Bay, Oakland Branch, 5811 Racine Street, Oakland, CA
Food Stamped is an informative and humorous documentary film following a couple as they attempt to eat a healthy, well-balanced diet on a food stamp budget. Through their adventures they consult with members of U.S. Congress, food justice organizations, nutrition experts, and people living on food stamps to take a deep look at America's broken food system.
---
First Annual Boston Jewish Food Conference: Sowing the Seeds of Sustainability
Sunday April 22nd, 12:00 PM – 8:00 PM
Join the Greater Boston Jewish community for an in-depth exploration of cuisine, agriculture, labor, business, health, access, history, and spirituality. Participate in a range of hands-on activities, Jewish textual reflections, and contemporary food justice sessions.
Judith Belasco, Director of Programs at Hazon, will be presenting on two sessions.
More Information and Registration
---
Spring Adamah Fellowship
April 15th through June 6th
Seven Spring weeks of: planting, harvesting, cooking, singing, milking, and learning. There are a few spots left for the Spring Adamah Fellowship, April 15th through June 6th.
The Adamah Fellowship is a three-month leadership training program for Jewish young adults in their 20s that integrates organic farming, sustainable living, Jewish learning, community building and contemplative spiritual practice.
More Information and Application
---
Shavuot on the Mountain with Wilderness Torah
May 25-28th, 2012
Join Wilderness Torah on Memorial Day weekend for a Shabbat and Shavuot camping festival in Anthony Chabot Regional Park in Oakland. Celebrate, learn, and connect with the natural world and community…
2, 3, and 4-day options available.
More Information and Registration
---
Eco Practicum
Intensive Summer Environmental Sustainability and Action Program
Eco Practicum is a summer environmental sustainability and action program for undergraduate students interested in engaging with the most urgent regional socio-environmental issues. Participants meet with representatives from more than 20 of the region's most effective environmental organizations, engage in short field work excursions with each of them, and practice various farming and animal husbandry techniques on a facility in Sullivan County, New York. Application Deadline April 15
Unit 1: May 27-June 3 | Unit 2: June 3-10 | Unit 3: June 10-17 | Unit 4: June 17-23
---