Hazon Educational Library: Shabbat Dinner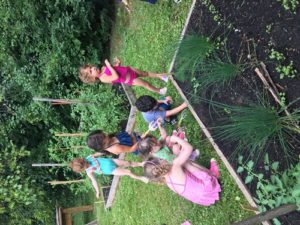 by Sarah Julia Seldin
Jewish Farmer Network
This program is an introduction to the intersection of Judaism and agriculture, woven through the experience of a Shabbat dinner with blessings, food, conversation Jews as a people of the land.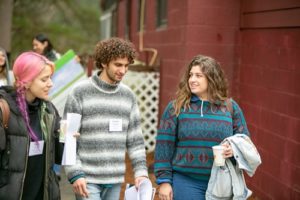 by Michael Fraade
Jewish Community of Louisville
This program brought members of the Jewish community together for a Shabbat dinner that highlighted local and ethically sourced ingredients while educating participants about issues of food justice in our city. The dinner included sharing stories, discussion questions, and conversations about ways to help promote equal food access. We partnered with a local food justice nonprofit to help facilitate the discussion and publicize upcoming partnerships between their organization and the JCC.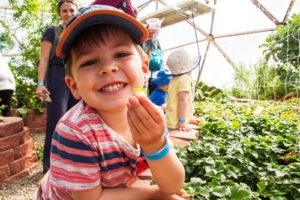 by Sofia Marbach
Wilderness Torah
This is designed as a one evening program that frames Shabbos as an earth-based technology of connection. This collective welcoming of Shabbat is designed for young adults ages 22-39 across the spectrum of religious observance (Jewish and non-Jewish alike). This 45 minute program is crafted to lead into Shabbat dinner or another gathering and can function both as a basic introduction to Shabbat practice for those for whom it is new, and a new earth-based framework for those already at home in Shabbat ritual. Also note this program is designed based on the 8 Shields model.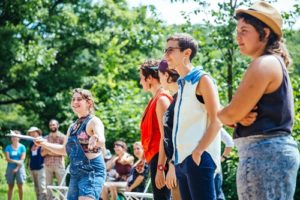 by Amanda Herring
OneTable
Shabbat is a time to sit and enjoy good food and good company, sourcing your food intentionally can bring a new level of mindful gratitude to your dinner table. It can also be delicious and filling! Shabbat rituals can be adapted to be relevant to your life, and the season. Local urban farms are doing amazing work in the D.C. area and our Jewish values teach us to support their work in any way we can. You can replicate this celebration at your Shabbats by thinking sustainably and seasonally, and reaching out to local farms.