Sep 29, 2019 - Oct 2, 2019
Isabella Freedman Jewish Retreat Center, Falls Village, CT
register for shabbat elul register for rosh hashanah register for both registration rates and scholarship details
Extend your stay and join us for Shabbat Elul too!
Welcome in the new year at Isabella Freedman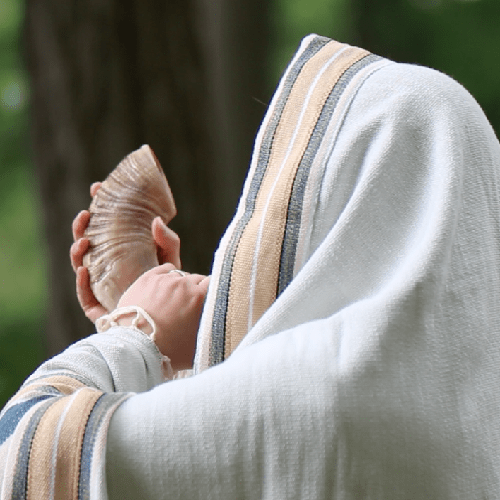 Kosher farm-to-table holiday feasts featuring Grow and Behold meats, and delicious and plentiful vegetarian delights
Enjoy the majestic beauty of fall at Isabella Freedman
Morning meditation and yoga
Beautiful Havdalah and closing ceremonies
Traditional Egalitarian and Orthodox Minyanim (prayer services)
Communal Tashlich overlooking Lake Miriam
Camp Teva programming for kids ages 5-12 – Jewish, Outdoor, Food, Farming & Environmental Fun
Gan Adamah every morning for children ages 2-5
Guided farm tours, barnyard visits, pickling activities, apple and honey sampling, and hiking to a tranquil vista
Lively prayer services, deep teachings, immersion in a relaxing wooded venue, tashlich in our stream, community celebrations, and fabulous farm-to-table feasting. It is our intention to provide an opportunity for a diverse community to participate in prayer services that meet your needs and nourish your soul. To that end, we offer two complementary options for prayer – Orthodox and Egalitarian – not unlike the way in which we offer options for learning sessions and other activities during each retreat. The different opportunities allow for greater connection, learning, encounter, and expression of uniqueness. Plus Camp Teva for Kids – Jewish Outdoor, Food, and Environmental Fun.
See below for the Orthodox Minyan, the new Traditional Egalitarian Minyan, and our kids program.
Services
2018 information is below – stay tuned for 2019 presenters!
Orthodox Minyan with Rabbi Avraham Arieh and Rachel Trugman
Exuberant Chasidic davenning, teachings and meditations.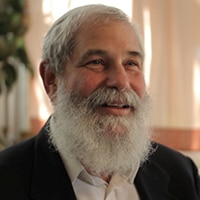 Rabbi Avraham Arieh and Rachel Trugman have 35 years of experience in the field of Jewish education. They were a founding family of Moshav Meor Modiim in 1976, where Rabbi Trugman served several years as the Director of the Center of Jewish Education, which successfully ran programs for over 5,000 participants from over 25 countries. In 1988, the Trugmans took the position of Regional Directors of NCSY in Denver, Colorado. The Trugmans returned to Israel in 1995 and are now the Directors of Ohr Chadash: New Horizons in Jewish Experience, a dynamic program they created that has run programs for tens of thousands participants. Their website, YouTube channel, blog, Twitter and Facebook have received hundreds of thousands of visits. The Trugmans have visited over 40 cities worldwide, leading Shabbatons, giving classes, performing music, and serving as scholars-in-residence.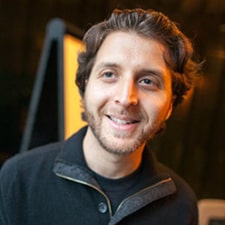 Rabbi Avram Mlotek is the co-founder of Base Hillel and serves as rabbi for its DWTN location. Mlotek graduated cum laude from Brandeis University and has studied at Sarah Lawrence College, Yeshiva University's Cantorial School, Jewish Theological Seminary, and City College's Educational Theatre department. A native Yiddish speaker, Mlotek's Yiddish cultural work has brought him to China, Ethiopia, Israel, Sweden and Australia. Prior to joining Base, Avram served as a rabbi in training at The Carlebach Shul, The Hebrew Institute of Riverdale, and Hunter College Hillel. Mlotek's writing has appeared in The Forward, Tablet, Haaretz, The Jerusalem Post, The Jewish Week, The Huffington Post and Kveller, among other blogs. The NY Jewish Week selected him as a "leading innovator in Jewish life today" as part of their "36 Under 36", and he was listed as one of America's "Most Inspiring Rabbis" by The Jewish Daily Forward. He is blessedly married to Yael Kornfeld, a geriatric social worker, and proud Tati to Revaya and Hillel Yosl.
Traditional Egalitarian Minyan (NEW)
In a synergy of traditional and progressive practice, people of all gender identities and expressions enjoy full participation in a complete service and Torah reading, and a good dose of great melodies.
Rabbi Aviva Richman is a faculty member at Yeshivat Hadar, and directs the Manger Winter Learning Seminar. Aviva has taught at the American Jewish University in Los Angeles, and is a past Rosh Kollel of the Bet Midrash at Camp Ramah in Wisconsin. She has also taught at the National Havurah Institute. She studied in the Pardes Kollel and the Drisha Scholars' Circle and was ordained by a private teacher. Particular interests include Halakhah, gender and sexuality in Judaism and niggunim. A Wexner fellow, Aviva is currently pursuing a doctorate in Rabbinics at NYU.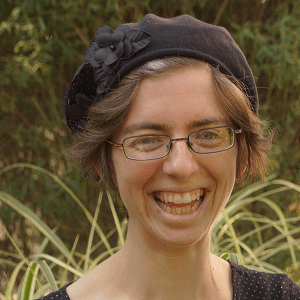 Rabbi Miriam-Simma Walfish is pursuing a doctorate in Talmud at Harvard University and directs Boston's Teen Beit Midrash. A graduate of the Pardes Educators Program, she has taught Tanakh, Talmud, and Jewish Law in numerous settings including Yeshivat Hadar, Harvard University, Hebrew College, and the National Havurah Committee's summer institute. Her specific interests include rabbinic approaches to Shabbat, gender, parenting, and education, and her article, "Upending the Curse of Eve: Reframing Maternal Breastfeeding in Bavli Ketubot" was published in 2017. She facilitated a Niddah Salon at Boston's Mayyim Hayyim in the spring of 2018. Miriam-Simma revels in the process of learning Torah with and from her students.
Camp Teva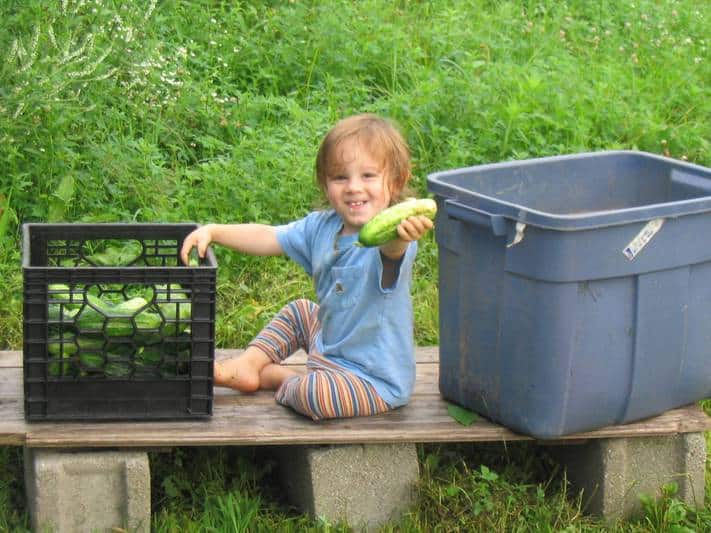 Parents, you can relax into the retreat, knowing that your children are playing and learning with exceptional Jewish experiential educators.
We have an engaging, thoughtful, and fun Camp Teva program planned for children ages 5-12.
Gan Adamah is for children ages 2-4. Parents/Guardians can choose to drop off their children or stay with them. Gan Adamah provides a safe and engaging space for toddlers to play, explore, sing, and move. Programming is from 9am – 12pm each morning of the retreat, except arrival and departure days.
When you register kids during your event registration process, they are automatically enrolled in Camp Teva! All-inclusive kids' rates include Camp Teva programming.
more information about camp teva
Rates and Registration
Shabbat Elul
register for
shabbat elul
September 27-20
Friday – Sunday
two nights
$325 – Camp/commute
$430 – Dormitory
$520 – Basic*
$650 – Standard*
$810 – Standard Plus*
Rosh HaShanah
register for
Rosh Hashanah
Sept 29 – Oct 2
Sunday – Wednesday
three nights
$360 – Camp/commute
$580 – Dormitory
$580 – Basic*
$720 – Standard*
$900 – Standard Plus*
Whole Retreat
register for Shabbat
and Rosh Hashanah
Sept 27 – Oct 2
Friday – Wednesday
five nights
$685 – Camp/commute
$910 – Dormitory
$1100 – Basic*
$1370 – Standard*
$1710 – Standard Plus*
*Single-occupancy upgrades are available for Basic, Standard, and Standard Plus lodging.
You will receive a confirmation email once you have registered. If you do not receive the confirmation email within 24 hours of registering, please contact us at registrar@hazon.org or (860) 824-5991 ext. 0.
We strive to make our programs affordable to everyone. Limited scholarships are available, please see the scholarships tab for details.
We strive to make our retreats affordable to everyone.
We believe retreats are important experiences to be shared. Inclusiveness is one of our core values. We strive to ensure that our retreats are as financially accessible as possible. The Tamar fund makes that aspiration possible. The Tamar Fund is in loving memory of Tamar Bittelman z''l.
Please be sure to read the application guidelines in the form below