Sep 29, 2019 - Oct 2, 2019
Isabella Freedman Jewish Retreat Center, Falls Village, CT
All rooms are sold out for Rosh Hashanah. We still have camping and commuter space, and rooms available for the preceding Shabbat.
register for shabbat elul register for rosh hashanah register for both registration rates and scholarship details
Extend your stay and join us for Shabbat Elul too!
Welcome in the new year at Isabella Freedman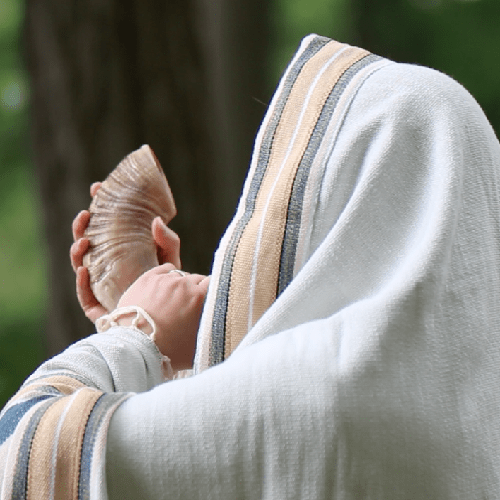 Kosher farm-to-table holiday feasts featuring Grow and Behold meats, and delicious and plentiful vegetarian delights
Enjoy the majestic beauty of fall at Isabella Freedman
Morning meditation and yoga
Beautiful Havdalah and closing ceremonies
Traditional Egalitarian and Orthodox Minyanim (prayer services)
Communal Tashlich overlooking Lake Miriam
Camp Teva programming for kids ages 5-12 – Jewish, Outdoor, Food, Farming & Environmental Fun
Gan Adamah every morning for children ages 2-5
Guided farm tours, barnyard visits, pickling activities, apple and honey sampling, and hiking to a tranquil vista
Lively prayer services, deep teachings, immersion in a relaxing wooded venue, tashlich in our stream, community celebrations, and fabulous farm-to-table feasting. It is our intention to provide an opportunity for a diverse community to participate in prayer services that meet your needs and nourish your soul. To that end, we offer two complementary options for prayer – Orthodox and Egalitarian – not unlike the way in which we offer options for learning sessions and other activities during each retreat. The different opportunities allow for greater connection, learning, encounter, and expression of uniqueness. Plus Camp Teva for Kids – Jewish Outdoor, Food, and Environmental Fun.
See below for the program leaders and our kids program.
Services
Orthodox Minyan
Exuberant Chasidic davenning, teachings and meditations.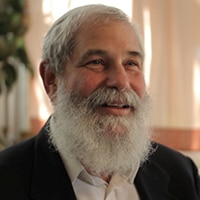 Rabbi Avraham Arieh and Rachel Trugman have 35 years of experience in the field of Jewish education. They were a founding family of Moshav Meor Modiim in 1976, where Rabbi Trugman served several years as the Director of the Center of Jewish Education, which successfully ran programs for over 5,000 participants from over 25 countries. In 1988, the Trugmans took the position of Regional Directors of NCSY in Denver, Colorado. The Trugmans returned to Israel in 1995 and are now the Directors of Ohr Chadash: New Horizons in Jewish Experience, a dynamic program they created that has run programs for tens of thousands participants. Their website, YouTube channel, blog, Twitter and Facebook have received hundreds of thousands of visits. The Trugmans have visited over 40 cities worldwide, leading Shabbatons, giving classes, performing music, and serving as scholars-in-residence.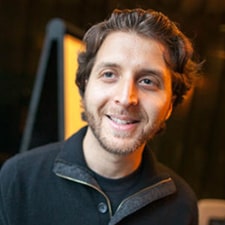 Rabbi Avram Mlotek is the co-founder of Base Hillel and serves as rabbi for its DWTN location. Mlotek graduated cum laude from Brandeis University and has studied at Sarah Lawrence College, Yeshiva University's Cantorial School, Jewish Theological Seminary, and City College's Educational Theatre department. A native Yiddish speaker, Mlotek's Yiddish cultural work has brought him to China, Ethiopia, Israel, Sweden and Australia. Prior to joining Base, Avram served as a rabbi in training at The Carlebach Shul, The Hebrew Institute of Riverdale, and Hunter College Hillel. Mlotek's writing has appeared in The Forward, Tablet, Haaretz, The Jerusalem Post, The Jewish Week, The Huffington Post and Kveller, among other blogs. The NY Jewish Week selected him as a "leading innovator in Jewish life today" as part of their "36 Under 36", and he was listed as one of America's "Most Inspiring Rabbis" by The Jewish Daily Forward. He is blessedly married to Yael Kornfeld, a geriatric social worker, and proud Tati to Revaya and Hillel Yosl.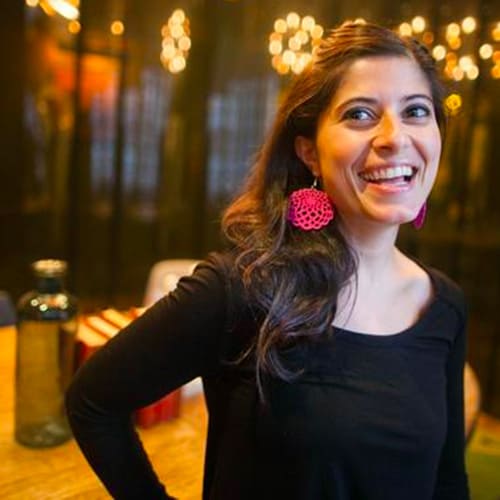 Yael Kornfeld-Mlotek works as the Synagogue Outreach Social Worker at DOROT, where they are partnered with nine different synagogues on the Upper East and West Sides of Manhattan, advocating and serving older adults. Yael received her BA in Judaic Studies from Rutgers University where she wrote an honors thesis on "Who studies Yiddish Today and Why." Before starting her MSW program at Hunter College School of Social Work, Yael was an Avodah Service Corps Fellow in Washington, DC. A co-founder of Base Hillel, which empowers rabbinic couples' homes to serve as convening points for Jewish life, Yael and her partner, Rabbi Avram Mlotek live in downtown Manhattan with their two delicious children, Ravi and Hillel.
---
Traditional Egalitarian Minyan
In a synergy of traditional and progressive practice, people of all gender identities and expressions enjoy full participation in a complete service and Torah reading, and a good dose of great melodies.
Simcha Halpert-Hanson is a Jewish teacher, song-facilitator, drummer and ritual leader.  Simcha has led tefillah workshops, klaf (holy parchment) production workshops, text study and facilitated rhythmic and songful prayer experiences in many communities including Adamah Farm and Fellowship, Kol Tzedek of Philadelphia, First Friday Northampton, Kavod House Boston, BASE Manhattan, Isabella Freedman Retreat Center in Connecticut, Nariya of Boston, Kolot Chayeinu of Brooklyn and Fort Tryon Jewish Center of Washington Heights.  They founded Avodas Lev Northampton, a project based on Avodat Lev- a chant-based prayer practice that originated at Adamah Farm and Fellowship.  Avodas Lev centers the impact of secularization, white supremacy and assimilation as forces that alienate many Jews, especially those societally marginalized, from connecting to Jewish prayer and Jewish spaces.  Simcha also helped to found Nishmat Shoom, a minyan creating prayer spaces that center disabled, trans, Jews of color, queer, women and other marginalized identities.  Simcha is currently in their first year of rabbinical school at Hebrew College.
Talia Laster is studying for rabbinic ordination at Hebrew College, expecting to graduate in 2022. Talia grew up attending Fabrangen Havurah in Washington, D.C., and is a lifelong member-leader in the National Havurah Committee. She has learned at Yeshivat Hadar and the Pardes Institute of Jewish Studies. Informed by each of these experiences and more, Talia is stubbornly and enthusiastically committed to building vibrant, singing, traditionally-oriented Jewish communities.  
Teachers
Dr. Saundra Sterling Epstein (Sunnie) received her B.A., M.S. and Ed.D. at the University of Pennsylvania. Sunnie directs Beyachad, a program bringing Jewish Education and Best Educational Practices Together and has been working in teaching texts, reaching and inspiring students of all ages, and looking at challenging issues in the real world in which we live and how we bring these three elements together for the past forty plus years. Sunnie has published widely in a variety of venues on topics as varied as Women in Faith, Inclusion of LGBTQ Members in our Communities of Faith, Environmental Sustainability, Prayer, G-d Talk, the importance of Interfaith and Intrafaith Dialogue, Palestinian-Israeli Relations Beyond the Conflict, and so many others. Sunnie is presently serving as Director of the Welcoming Shuls Project of ESHEL, the National LGBT Inclusion Consortium for the Orthodox Community. She is also President of the Cheltenham Area Multi-Faith Council. She runs Intergenerational Learning Groups, teaches shiyurim in various communities and continues to develop creative ways of teaching texts to many different groups. Her book, Life Journeys: Stepping Back and Moving Forward: some thoughts from our sources of faith and lessons for contemporary society and life was published in February 2017 and is available at Amazon.com.
Rabbi Ora Weiss, for many years an attorney, was ordained in 2015 by the Rabbinical School of Hebrew College.  Rabbi Weiss is passionate about sharing the universal and empowering readings she has found in Torah,  going beyond, or perhaps underneath, the traditional rabbinical understandings.  This is a Judaism that she terms "Restorative Judaism" restoring the ancient wisdom, restoring each human's knowledge of who we really are, our direct connection with Source,  for those with ears to hear, eyes to see, hearts to understand. Rabbi Weiss is a teacher, leader of meditation, davening and ritual. No matter the subject or platform, she always weaves in a strong component of singing, which she finds to be a most powerful tool to connect to people to themselves,  to other people (despite their differences) and to be open to the sacred.  
Arthur Kurzweil is a writer, teacher, publisher, and magician. He has been a member of the Society of American Magicians for almost 25 years.
Eden Pearlstein (aka ePRHYME) is a recording, performing and ritual artist, author, and educator. As a founding member of The Darshan Project, along with Reb Shir Yaakov and Basya Schechter (Pharaoh's Daughter), Eden's work weaves together deep Jewish teaching and tradition with creative process in a form of musical midrash and contemporary pietistic poetry. Eden holds 2 Master's Degrees from JTS, one in Experiential Education and the other in Jewish Thought and Philosophy. 
Aaron Koller is professor of Near Eastern and Jewish Studies at Yeshiva University, where he is chair of the Beren Department of Jewish Studies. His last book was Esther in Ancient Jewish Thought (Cambridge University Press), and his next is Unbinding Isaac: The Akedah in Jewish Thought (forthcoming from JPS/University of Nebraska Press in 2020); he is also the author of numerous studies in Semitic philology. Aaron has served as a visiting professor at the Hebrew University in Jerusalem and held research fellowships at the Albright Institute for Archaeological Research and the Hartman Institute. He lives in Queens, NY with his wife, Shira Hecht-Koller, and their children.
Shira Hecht-Koller is an educator, attorney and writer. She is currently Director of Education for 929 English, a platform for the daily global study of Tanakh, and is a faculty member at Drisha, where she teaches Talmud and designs immersive text study experiences. She brings with her over a decade of experience teaching Jewish Studies and designing interdisciplinary curricula in the classroom and has practiced corporate intellectual property law at Debevoise & Plimpton, LLP. She teaches, writes and speaks on topics of Bible, Jewish law and creative living. She holds a JD from Cardozo School of Law is a graduate of the Beruria Scholars Talmud Program at Midreshet Lindenbaum and holds a certificate from M²: The Institute for Experiential Jewish Education. Her photography was featured in The Jewish Journey Haggadah (authored by Adena Berkowitz). She is also an avid tennis fan and loves hiking and exploring the world with her husband Aaron and children Dalya, Shachar, Amitai and Aiden.
Camp Teva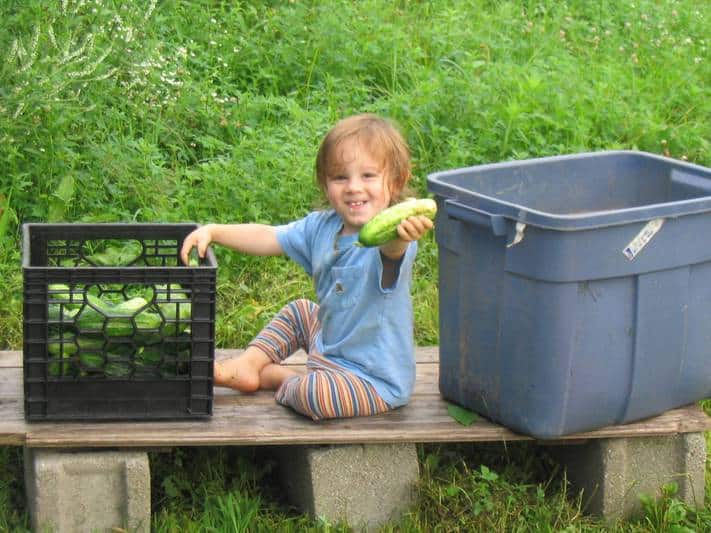 Parents, you can relax into the retreat, knowing that your children are playing and learning with exceptional Jewish experiential educators.
We have an engaging, thoughtful, and fun Camp Teva program planned for children ages 5-12.
Gan Adamah is for children ages 2-4. Parents/Guardians can choose to drop off their children or stay with them. Gan Adamah provides a safe and engaging space for toddlers to play, explore, sing, and move. Programming is from 9am – 12pm each morning of the retreat, except arrival and departure days.
When you register kids during your event registration process, they are automatically enrolled in Camp Teva! All-inclusive kids' rates include Camp Teva programming.
more information about camp teva
Rates and Registration
Shabbat Elul
register for
shabbat elul
September 27-29
Friday – Sunday
two nights
$225 – Camp/commute
$300 – Dormitory
$340 – Basic*
$420 – Standard*
$535 – Standard Plus*
Rosh HaShanah
register for
Rosh Hashanah
Sept 29 – Oct 2
Sunday – Wednesday
three nights
$460 – Camp/commute
$610 – Dormitory
$760 – Basic*
$950 – Standard*
$1135 – Standard Plus*
Whole Retreat
register for Shabbat
and Rosh Hashanah
Sept 27 – Oct 2
Friday – Wednesday
five nights
$685 – Camp/commute
$910 – Dormitory
$1100 – Basic*
$1370 – Standard*
$1710 – Standard Plus*
*Single-occupancy upgrades are available for Basic, Standard, and Standard Plus lodging.
You will receive a confirmation email once you have registered. If you do not receive the confirmation email within 24 hours of registering, please contact us at registrar@hazon.org or (860) 824-5991 ext. 0.
We strive to make our programs affordable to everyone. Limited scholarships are available, please see the scholarships tab for details.
We strive to make our retreats affordable to everyone.
We believe retreats are important experiences to be shared. Inclusiveness is one of our core values. We strive to ensure that our retreats are as financially accessible as possible. The Tamar fund makes that aspiration possible. The Tamar Fund is in loving memory of Tamar Bittelman z''l.
Please be sure to read the application guidelines in the form below
Arrival & Departure
Check-in is from 3 to 5 pm on Sunday, September 29. If you are arriving on another day, you may check in anytime after 3 pm. Check-in is located in the Main Building — the big red building in the middle of campus. You must be checked out of your room by 10 am on the last day of your stay if you are staying in a guest room.
Driving & Parking
Driving directions can be found on our website. If using a navigation system, our address is 116 Johnson Rd, Falls Village CT, 06031.
There are two parking lots: one next to the tennis court by the main entrance, and one by the barnyard on the other end of campus. There is also accessible parking located across from the Main Building. Please do not park on the grass anywhere on campus. Parking in front of guest buildings is not allowed.
Train Transportation
For those coming from the New York City area, we are conveniently located just half an hour from Wassaic Train Station, the last stop on the Harlem Line of the Metro North. We offer a shuttle service from and to the Wassaic station at the following times:
4:15 pm on Friday, September 27 from Wassaic Train Station to IF (for Shabbat Elul)

3:50 pm

 on 

Sunday, September 29

 from Wassaic Train Station to IF

9:15 am

 on 

Wednesday, October 2

 from IF to Wassaic Train Station
Advance reservation is required for shuttles. The shuttle fee is $20 per person each way. If you have not already reserved shuttle service during registration, please contract us at registrar@hazon.org or (860) 824-5991 ext. 0 at least a week before the start date of the retreat to reserve your spot; space is limited.
Rideshare
Help to reduce the environmental impact of car trips to and from Isabella Freedman by checking out our carpool initiative!  Upon registering, you will receive access to a virtual rideshare board to help connect you with fellow retreat participants. Offering a ride in your car will help reduce carbon emissions, cut down gas costs and make new friends! If you are looking for a ride, adding yourself to the wait list on the right-hand side of the page is the best way to be notified when movements occur.
Kashrut Policy
One of our mashgichim (kosher supervisors) must pre-approve all food items that enter the designated dining spaces. If you plan to supplement our delicious, healthy, farm-to-feast meals, your items must be completely sealed in original packaging. Unapproved food and drinks may be enjoyed anywhere on campus besides our dining spaces.
Packing List
You may want to bring:
Personal medications, including over-the-counter
Toiletries
Flashlight
Chargers for electronic devices
A water bottle and/or travel mug for use outside of dining spaces
Ritual wear
Comfortable clothes for yoga
Hiking boots or sneakers to enjoy our hiking trails
Lots of layers for variable weather
A rain coat
Camping gear, including your own tent, sleeping bag, pillow, and towel, if you are camping
We provide:
Extra kippot and siddurim
Yoga mats, blankets, and blocks
Heat and A/C in all guest rooms
Linens and towels in all guest rooms
Alarm clocks in all guest rooms
If you're new to Isabella Freedman, check out our Frequently Asked Questions.