Capital Campaign Case Statement
Hazon is the Jewish lab for sustainability. Isabella Freedman, a central hub of Hazon's work, is a lab for what Jewish life and a Jewish retreat center can, could, and should be.
In a pluralistic Jewish setting, immersive retreat experiences strengthen organizations, solidify networks, support and revitalize families, and transform the lives of individuals. Isabella Freedman Jewish Retreat Center is the foremost Jewish retreat center in the country, with over 100 years of rich history.
Throughout the year, we offer retreats to an incredibly broad spectrum of the Jewish community, from orthodox to renewal, and to those connected with elements of Jewish culture beyond religious practice. Together we are exploring the roles that the Jewish community can and should play in modern culture and society. It is a place to learn, to reflect, to discover, and to connect.
Currently, demand for our programs exceeds our supply. Every year, we must turn away groups eager to attend retreats or to bring their own groups, but are excluded because of the limitations of our facility in terms of space and design. These groups must find an alternative site less suited for their purpose, to the detriment of building strong Jewish communal life. We need to grow our guest capacity to accommodate this demand. We also intend to build new program spaces and make the site more accessible, more inclusive, more comfortable, more modern, and more sustainable than ever before.
The first step of our campaign is raising $1.3 million to purchase an additional property and land right outside of Isabella Freedman (photos below). The property has a large house and a smaller modern guest house. We are currently working to get these houses ready for guests, while keeping the rural character of the property. It will add 31 acres to our campus, including 15 that are contiguous with our existing Adamah Farm. Most importantly, it will allow us to serve more people at Isabella Freedman Jewish Retreat Center, and create stronger financial stability so we can touch more people's lives.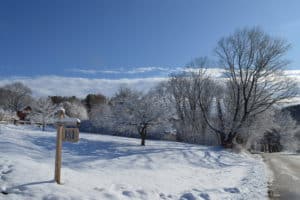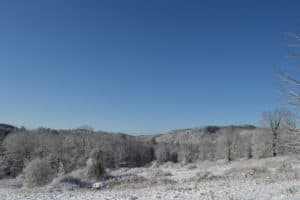 ---
Master Plan
Download our full, in-depth master plan for rebuilding Isabella Freedman Jewish Retreat Center.
Download a summary.
---
View our Campaign for the Future brochure: