Oct 2, 2019 - Oct 12, 2019
Isabella Freedman Jewish Retreat Center, Falls Village, CT
It is with deep regret that, in light of the current state of the world, we have made the very difficult decision to cancel this 2020 retreat.
Isabella Freedman Jewish Retreat Center is currently closed and this retreat has been cancelled.
Click here for more information.
Sukkahfest is Isabella Freedman's annual celebration of the harvest festival in a stunning outdoor setting that promotes a deep connection with nature. Sukkahfest celebrates the diversity of Jewish possibility and will manifest several of those beautiful paths throughout the retreat.
Overview
Retreat Highlights:
Three minyanim a day: Renewal, Traditional Egalitarian and Orthodox
Daily yoga, meditation, chassidut classes, guided hikes, farm tours, etc.
Nightly fargbrengens in the Sukkah: songs, Torah, merriment
Farm to table feasts featuring Adamah Farm, Grow and Behold Meat, homemade challah, & fine wine
Simchat Beit HaShoeivah ritual
Awesome "Camp Teva" kids program for ages 5-12
Gan Adamah programming for kids ages 2-4
What is Sukkahfest?
Sukkahfest is a singular event – perhaps the most joyous, and almost certainly the most diverse celebration of the holiday of Sukkot on planet Earth. It takes the full spectrum of the community to manifest the joy of Sukkahfest at Isabella Freedman Jewish Retreat Center. Everyone is welcome – all ages, all streams: Ḥasidic, Renewal, Conservative, Reform, Reconstructionist, Orthodox, Secular, 'Just Jewish' – all colors, all identities – we strive to include all ethnicities, genders, and sexual orientations – and people from all financial backgrounds as well.
The many become one as we all come together in our harvest-adorned lakeside and poolside Sukkahs, seating over 200 revelers, singing together and eating amazing farm-to-table feasts featuring our own Adamah Farm veggies and pickled products, Grow & Behold meats, as well as delicious vegetarian offerings, fine kosher wine, and delicious homemade challah.
While we are essentially one, there are so very many beautiful perspectives to learn from. The Sukkahfest program features learning in various modalities from an incredible range of teachers. Text-based learning from Talmudic and Hasidic sources, embodied learning through dance and yoga, experiential learning on the farm and in the forest, interactive group discussions, and more. Jewish outdoor, food, and environmental education (JOFEE) is at the core of our programming, along with engaging our spiritual practices and traditions.
What is "AllStream"?
All Streams of Judaism flow from One Source! "AllStream" is our name for the gathering of diverse Jewish communities at Sukkahfest. AllStream (rather than "Mainstream") Judaism seeks to validate all streams of Jewish spiritual expression, recognizing that All of the ways of being Jewish flow from and return to One Source.
AllStream—beyond pluralism—is a focus on the unity-in-diversity that is the sign of ecological, social, and spiritual wellness. We are proud of the range of teachings and practice this Sukkot, and we hope the connection to people and the planet expands in our communal celebrations.
Camp Teva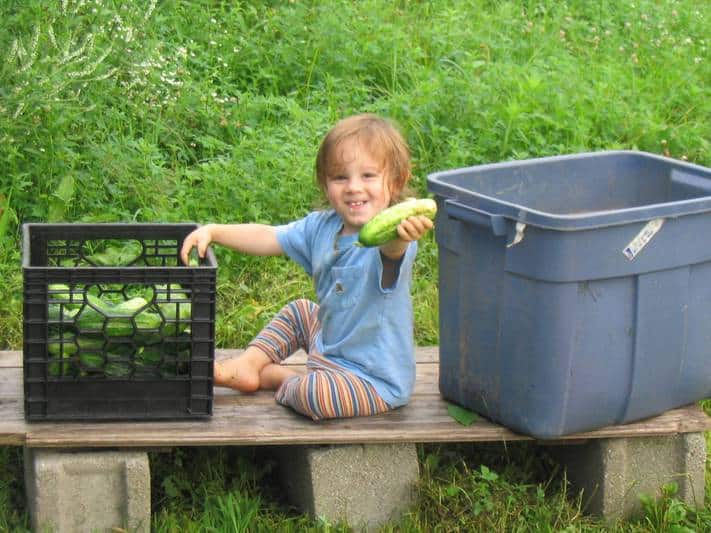 Parents, you can relax into the retreat, knowing that your children are playing and learning with exceptional Jewish experiential educators.
We have an engaging, thoughtful, and fun Camp Teva program planned for children ages 5-12.
Gan Adamah is for children ages 2-4. Parents/Guardians can choose to drop off their children or stay with them. Gan Adamah provides a safe and engaging space for toddlers to play, explore, sing, and move. Programming is from 9am – 12pm each morning of the retreat, except arrival and departure days.
When you register kids during your event registration process, they are automatically enrolled in Camp Teva! All-inclusive kids' rates include Camp Teva programming.