We are in a global environmental crisis.
Jewish tradition compels us to respond.
Now more than ever, we must stand up and asses the role that our actions play in creating the world we live in. We are called to make a change, to create a healthier and more sustainable world for all. On April 22, join us as we take to the global stage and #SoundtheCall for environmental action! 
What is teshuva?
Teshuva or "return" is a Jewish practice of turning inward and reflecting on the transgressions we make as human beings while acknowledging that what was done in the past does not have to be repeated in our future. The practice of teshuva offers us an opportunity to face our negative actions and create a new path forward.
Traditionally, we practice teshuva from the first day of the Hebrew month of Elul through the last day of Sukkot reflecting on how we can strive to be our best selves in the coming year. But Elul is not the only time we can embrace this practice. We invite you to continue your journey of teshuva throughout 5780.
What is environmental teshuva?
Environmental teshuva is the outward manifestation of our commitment to doing better for the planet. As you examine your individual impact on the planet, consider:
How do you relate to the planet or the climate crisis? What inspires you from the natural world?
Which of your behaviors do you know are less than ideal? Consider the implications of your diet and transportation habits.
What are one or two areas in which you will commit to do better?
In August 2019, Hazon had four video billboards displayed in Times Square. We debuted the message "5780: The Year of Environmental Teshuva." Watch the video. We invite you to join us. #EnvironmentalTeshuva
Take a Stand – Environmental Advocacy
We believe powerfully in the strength of individual and community action but we also acknowledge that addressing climate change requires action on many levels, including by advocating for Federal policies that protect our environment. At Hazon we strive to elevate the good work of partner organizations while also supporting important legislation that furthers the work we are so passionate about. We invite you to join us!
Sign up for our Action Alerts! Every few weeks Hazon staff gather the latest information about Federal agriculture policy and share it broadly with an invitation to take action. We believe that farmers are on the front line of climate change and supporting sustainable agriculture is one of the best ways to heal our planet. Email jofee@hazon.org to sign up! View previous Action Alerts.
The National Religious Partnership for the Environment is seeking support from religious leaders in CO, AZ, ME, IA, SC, TX, NY or WI to support the Arctic National Wildlife Refuge. The sign on letter urges the current administration to stop the sale of oil leases in the Arctic Refuge and land of the Gwich'in people, who rely on the refuge for their food, livelihoods and spiritual life.
Plant Powered Metro New York is a health empowerment effort, fueled primarily by volunteers, which is raising awareness about the power of whole food, plant-based nutrition to prevent, treat, and even reverse chronic illness. They teach about the science of plant-based diets as well as support people and institutions in making the transition to plant-based lifestyles and policies/culture.
#soundthecall this Earth Day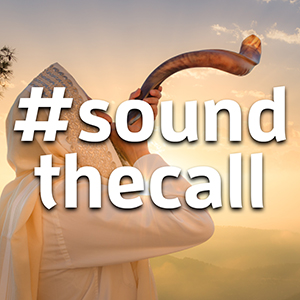 April 22nd is the 50th anniversary of Earth Day, a time of celebration and a call to action. Let's #soundthecall together online worldwide, with a shofar or other instrument, this Earth Day to stand together for the well being of planet Earth. Though we are physically distant, our world awaits the call. Learn how at hazon.org/soundthecall.

We Are the Weather: Saving the Planet Begins at Breakfast
by Jonathan Safran Foer
We enthusiastically encourage you to read We Are the Weather and share it with your friends, families, and communities. It is a superb, readable, and very Jewish explication of how, why and in what ways our food choices matter. Hazon created a discussion guide for Jewish communities to accompany the book, which you can download for free.
Interested in hosting a book group or program related to We Are the Weather, or anything at the intersection of Judaism, food, and climate? Contact Becky O'Brien, Hazon's Director of Food & Climate, and download our WATW Discussion Guide for Jewish Communities.
Resources
Sustainability Tips
1) Eat a plant-rich diet.
Commit to eating less meat – red meat, poultry, and seafood – as well as less dairy and eggs. The Worldwatch Institute's research indicates that animal agriculture is responsible for at least 51% of greenhouse gas emissions worldwide. Everyone is starting from a different place, so "less" is different for everyone. Any amount of reduction is a step in the right direction.
2) Waste less food.
Buy only what you need. Eat leftovers. Create an "eat me first" section in your fridge for food that's running out of time. "Best by," "sell by," and other dates are not expiration dates; trust your senses to tell you whether food is still safe to eat. 50% of produce in the US is never consumed and globally, "a third of the food raised or prepared does not make it from farm or factory to fork. Producing uneaten food squanders a whole host of resources—seeds, water, energy, land, fertilizer, hours of labor, financial capital—and generates greenhouse gases at every stage—including methane when organic matter lands in the global rubbish bin. The food we waste is responsible for roughly 8 percent of global emissions." (from Project Drawdown)
3) Get to know and buy from local farmers.
Give local farmers your money (in exchange, of course, for delicious food)! Sukkot is the harvest festival. Invite your favorite farmer into your sukkah for a meal and ask him/her how the harvest is going. Don't know a farmer? Go to a local farmers market or farm stand and introduce yourself. And then, support these hardworking people by spending some of your food budget with them.
4) Reduce packaging, especially plastic.
Pay attention to how your food is packaged and aim for less packaging overall and for better packaging. Avoid plastics, especially single-use. By 2050, there could be more plastic in the ocean than fish! Buy in bulk. Bring your own reusable bags when you go shopping – small ones for bulk products and produce, and large ones for all the groceries. Support companies that strive to reduce the amount of packaging they use and incorporate recycled content into their packaging.
5) Take a break – one day a week
Embrace the Jewish cycle of work/rest and luxuriate in Shabbat. Taking one day a week to refrain from activities that draw upon large amounts of fossil fuels not only gives you a much needed mini-vacation each week, this simple action adds up. View the Green Sabbath Project for how you can embrace Shabbat and save the planet!
Sermons and Divrei Torah
Hazon has collected close to 30 sermons and d'vrei Torah that focus on Environmental Teshuva. Explore the ways that Jewish clergy and spiritual leaders across the country have engaged with Environmental Teshuva this holiday season on our Resources For Rabbis & Spiritual Leaders page. If you would like us to share your words, please email Rabbi Isaiah Rothstein.
Learn Where Your Food Comes From
Most people have some sense that food is central to Jewish life and Jewish tradition, but they're far less aware that individual food choices are among the top anthropogenic drivers of climate change. Hazon has compiled these resources for you to make educated food choices.
JTree
What is JTree?
Hazon is proud to host the US site for JTree. JTree is an emerging international effort of Jewish organizations to mobilize Jewish people and Jewish communities around the world to plant trees as a response to the global climate crisis.
Learn more
Earth Challenge 5780
A project of Jewish Emergent Network

We must respond to the climate crisis by establishing new spiritual, social, and consumer norms. Jewish Emergent Network leaders have created a series of simple challenges to help us shift one habit at a time so that we can move effectively and collectively toward systemic change. #Earth5780
April Earth Challenge
WHY IS THIS CHALLENGE DIFFERENT FROM ALL OTHER CHALLENGES?
We're experiencing a radical disruption in our way of living caused by the COVID-19 crisis. Like Israelites and Egyptians, we are living through what feels like a plague just as we approach Passover. The Earth Challenge was designed to respond to a different crisis, one that is unfolding more slowly, but that will be no less deadly.
While it is difficult to think much beyond the current crisis, this month we challenge you to notice and amplify the connections between the pandemic, how our economies are structured, and the climate emergency. As our governments respond with financial rescue packages for individuals and businesses, we must demand that they do so in ways that transform our economies for the benefit of the environment, our children, and future generations.
So this month, instead of asking you to change your habits, we are asking you to engage with us and climate activists around the world in imagining and demanding a long-term transformation of our ways of living so we can refocus on what matters: sustaining life on our beautiful planet. Realizing our liberation requires nothing less of us.
TORAH
Rabbi Nate DeGroot – Hazon
"In the years ahead, we will be called to be both the hospice caretakers of the old world, the old structures, and midwives of the new one." This truth, from one of my teachers of Torah, has stuck with me deeply, as I've attuned my senses to a crossfade of sorts, hearing the volume of an old way being lowered as the volume of a new song increases.
We could think of it like the Israelites leaving Egypt, escaping the cacophony of forced servitude while cranking up the volume on liberation. At the crux of that crossfade is the 10th plague, when God vows to kill all the Egyptian firstborn (Exodus 12.12), galvanizing the Israelite exodus across the sea. In that same breath, God also promises to execute judgment on the false gods of Egypt (12.12). According to the midrash (Exodus Rabbah 16.3), the true liberation comes not from the physical leaving of Egypt, but from the Israelites' refusal to worship the idols of slavery.
We are in that moment now. In just a few short days, COVID-19 has thrown our system into near-total collapse. And in so doing, it has exposed the inequity and dehumanization that run deep within our social and political systems, shining a light onto our culture's idol worship.
Our response to COVID-19 must prioritize the needs of the most vulnerable. But our response can't end there. Because we are decades into a global climate crisis that will greatly outpace this current pandemic in severity and scope. For us to come out the other side of that larger existential crossfade, we must soften our hearts enough to collectively execute judgment on the false gods of this extractive culture. Nothing less will do.
Then we will be free to amplify and sing along with the songs rising from all corners, as we learn what it means to take care of one another and what's really demanded of us in order to help midwife the future that we know is already on its way.
CHALLENGE
Consider asking this at your seder table: What would it look like to clean out the chametz of business as usual? What if we dream big about what a Promised Land of really caring for the Earth and each other could look like?
Join an IKAR Green Action: COVID-19 and Climate Change Conversation. Monday, April 13, 7:30 pm – 8:30 pm. PST.
Participate in Earth Day Live, a global three-day virtual mobilization with teach-ins, performances and collective action to stop the climate emergency, April 22–24.
Join Hazon on Earth Day, April 22 for #soundthecall by blowing the shofar as a call of solidarity during these difficult times, and to raise a banner of hope and change for the world.
RESOURCES
Q&A: A Harvard Expert on Environment and Health Discusses Possible Ties Between COVID and Climate.
How the climate fight could mimic the coronavirus fight.
What the Coronavirus teaches us about Climate Change (COVID-19).
Why don't we treat the climate crisis with the same urgency as coronavirus?
Join Us!
Hazon Seal of Sustainability
The Hazon Seal of Sustainability provides guidance and support to advance sustainability-related education, action, and advocacy in your Jewish institution, organization, and community. Rooted in Jewish tradition, participation in the Hazon Seal program will, over time, make your community healthier and more sustainable, both Jewishly and environmentally!
JOFEE Programs
JOFEE Fellows and JOFEE educators around the world have been creating thoughtful curricula for engaging participants from young to old. See resources on Food and Climate or Environmental Justice.
For inspiration and reflections on our weekly parsha, be sure to check out the D'varim HaMakom blog – each week JOFEE Fellows reflect on how their environmental work relates to the weekly Torah portion. We recommend Light in the Dark, Blessing Family and the Earth, and Korach: Disruptive Visionary or Disgruntled Rabble-Rouser.
For more information about JOFEE or to find a JOFEE organization in your area, visit JOFEE.org.
Support Hazon
Contribute to our movement to lead the Jewish community to a more sustainable future. Give a one-time gift or set up a sustaining donation as you are able.