Jul 29, 2019 - Aug 4, 2019
Isabella Freedman Jewish Retreat Center, Falls Village, CT
Save the date – registration info coming soon!
The soul comes to this world from a very high place but in this world it is clothed in several garments.
Through the study of Torah and the practice of yoga, we will seek out the light in our body, mind, heart, soul, and ultimately the world.
Retreat Overview
Each morning, the teachers will lead a full Iyengar yoga practice that is integrated with a Jewish teaching. In each session, we will focus on a different family of thoughtfully sequenced yoga poses including standing poses, forward bends, baby back bends, and beginning inversions, so that throughout the week we will cover a wide and balanced range of poses. These yoga sessions are suitable for all levels of experience. Trained Torah Yoga assistants will be available to help individual students adapt the poses as needed.
Each afternoon, we will learn the Torah text from that morning's practice through classical shiurim (teacher-led Torah), group discussions, and traditional Jewish chevruta (study with a partner). Knowledge of Hebrew is not necessary because we will examine original Hebrew texts together with their English translations. At the end of each day, the afternoon Torah study sessions will be integrated back into a series of restorative yoga postures and breath work.
In the early mornings and late afternoons, there will be Torah Yoga classes offered to the whole community by alumni of the Torah Yoga program. There will also be the opportunity to join the Davenen Leadership Training Institute community for prayer services.
In the evenings, we will be treated to experiential learning sessions connected to our theme led also by alumni of the Torah Yoga Program.
One of the most precious practices in the Jewish tradition is called Torah Lishma, the study of Torah for its own sake, with no other goal in mind. A primary goal of this course is for students to taste the sweetness of Torah Lishma. Adding yoga to Jewish learning adds a new and unique experiential dimension to Torah Lishma.
Whether they come as teachers, healers, rabbis, cantors, artists, therapists, dancers, or curious learners, students often leave a Torah Yoga retreat with a deep desire to share Torah Yoga with others. Those who are already teaching Torah Yoga will find renewed inspiration and sources from the texts and translations brought to this retreat.
No previous Torah study or yoga practice is required for participation in this retreat. All are welcome: newcomers to Torah Yoga, long-time practitioners, and alumni of the Torah Yoga program.
Teachers
More teachers to be announced soon!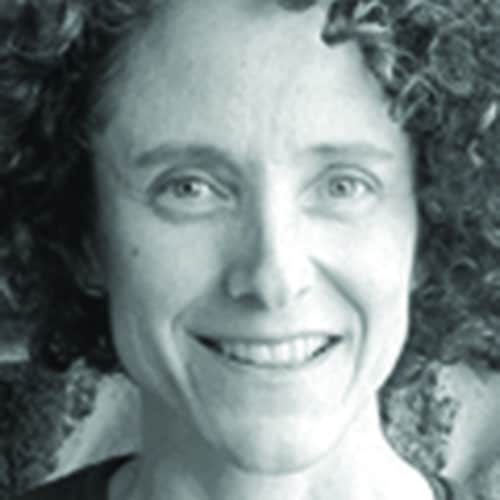 Diane Bloomfield is the the author of Torah Yoga: Experiencing Jewish Wisdom through Classic Postures. She lives in Jerusalem where she teaches ongoing Torah and Torah Yoga classes live and on the web. Diane also teaches Torah Yoga retreats and teacher training programs in the United States. Diane has learned Torah since the mid-eighties at Pardes and other institutions, and with private teachers. She is a certified Junior level Iyengar Yoga Instructor and a Phoenix Rising Yoga Therapist. She is currently working on her new book, Playing with Torah: Light in a Distressed World. 
Sample Schedule
| | |
| --- | --- |
| 7:00 am | Community Yoga or Morning Tefillah with Davenen Leaders |
| 8:00 am | Breakfast |
| 9:30 am | Torah yoga Practice with Iyengar Yoga |
| 12:00 pm | Lunch |
| 2:00 pm | Text Study with Restorative Yoga |
| 6:00 pm | Dinner |
| 7:30 pm | Evening Program |