Jul 29, 2019 - Aug 4, 2019
Isabella Freedman Jewish Retreat Center, Falls Village, CT
Through the study of Torah and the practice of yoga, we will seek out the light in our body, mind, heart, soul, and ultimately the world.
Diane is a gifted and able yogi and an amazing Torah scholar. Her depth of knowledge and analytic abilities are remarkable. The Iyengar style is exceptional and particularly precise. It is very safe as a result.
The 19th century Chassidic Rebbe Sfat Emet teaches that everything in the human form hints to divine inner worlds and that the physical body is the doorway to spiritual realities. With Torah study and yoga practice we open the doorways of our body, mind, heart, and soul to ever-deepening inner worlds.
Retreat Overview
Each morning, Diane will lead a full Iyengar yoga practice that is integrated with a Jewish teaching. In each session, we will focus on a different family of thoughtfully sequenced yoga poses including standing poses, forward bends, baby back bends, and beginning inversions, so that throughout the week we will cover a wide and balanced range of poses. These yoga sessions are suitable for all levels of experience. Trained Torah Yoga assistants will be available to help individual students adapt the poses as needed.
Each afternoon, we will learn the Torah text from that morning's practice through classical shiurim (teacher-led Torah), group discussions, and traditional Jewish chevruta (study with a partner). Knowledge of Hebrew is not necessary because we will examine original Hebrew texts together with their English translations. At the end of each day, the afternoon Torah study sessions will be integrated back into a series of restorative yoga postures and breath work.
In the early mornings and late afternoons, there will be Torah Yoga classes offered to the whole community by alumni of the Torah Yoga program. There will also be the opportunity to join the Davennen' Leadership Training Institute community for prayer services.
In the evenings, we will be treated to experiential learning sessions connected to our theme led also by alumni of the Torah Yoga Program.
One of the most precious practices in the Jewish tradition is called Torah Lishma, the study of Torah for its own sake, with no other goal in mind. A primary goal of this course is for students to taste the sweetness of Torah Lishma. Adding yoga to Jewish learning adds a new and unique experiential dimension to Torah Lishma.
Whether they come as teachers, healers, rabbis, cantors, artists, therapists, dancers, or curious learners, students often leave a Torah Yoga retreat with a deep desire to share Torah Yoga with others. Those who are already teaching Torah Yoga will find renewed inspiration and sources from the texts and translations brought to this retreat.
No previous Torah study or yoga practice is required for participation in this retreat. All are welcome: newcomers to Torah Yoga, long-time practitioners, and alumni of the Torah Yoga program.
About the instructors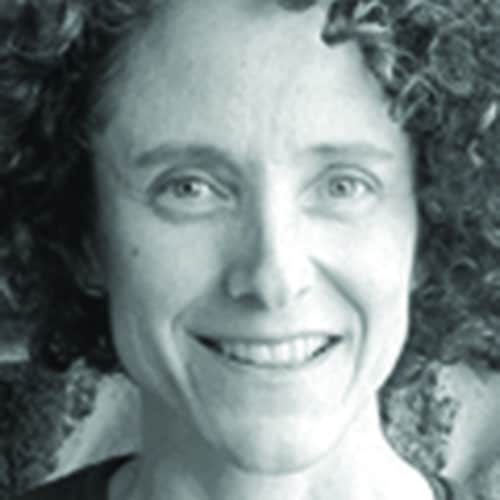 Diane Bloomfield is the author of Torah Yoga: Experiencing Jewish Wisdom through Classic Postures. She lives in Jerusalem where she teaches ongoing Torah and Torah Yoga classes live and on the web. As well, Diane teaches Torah Yoga retreats and workshops in the United States. Diane has learned Torah in Jerusalem since the mid-eighties. She is a certified Junior level Iyengar Yoga Instructor and a Phoenix Rising Yoga Therapist. She is currently working on her new book, Playing with Torah: Delight in a Distressed World.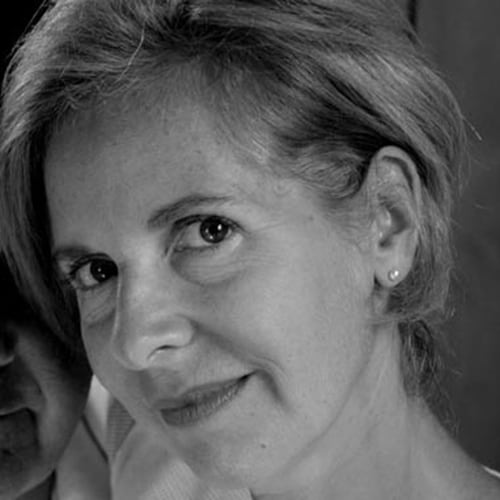 Nancy Wolfson-Moche, CHHC, RYT-200 seeks to empower people to listen to their bodies through yoga and other embodied practices, including mindful cooking and eating. Nancy is the founder of you are because you eat, counseling and teaching health, wellness, and life skills to students of all ages through cooking, culinary medicine, and sacred culinary arts. Previously an editor and writer on lifestyle magazines, Nancy's articles have appeared in scores of magazines and newspapers. She is an emerging Kohenet. For more about Nancy visit youarebecauseyoueat.com.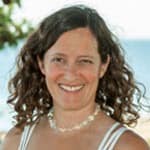 Julie Emden, RYT-500, is the founding director of Embodied Jewish Learning. A graduate of five fellowship and teaching certification programs related to her work as a Jewish educator, Iyengar-based yoga instructor and movement/expressive artist, Julie has two decades of experience guiding others in exploring Jewish wisdom, text, and practices via the body in a variety of settings. Embodied Jewish Learning offers teacher trainings, retreats, online learning and strategic consultation, and guidance for Jewish Wellness Initiatives throughout the SF Bay Area. More info at www.embodiedjewishlearning.org Contact julie@embodiedjewishlearning.org.
Sample Schedule
| | |
| --- | --- |
| 7:00 am | Community Yoga or Morning Tefillah (Prayer) |
| 8:00 am | Breakfast |
| 9:30 am | Torah Uoga Practice with Iyengar Yoga |
| 12:00 pm | Lunch |
| 2:00 pm | Text Study with Restorative Yoga |
| 6:00 pm | Dinner |
| 7:30 pm | Evening Program |
Rates and Registration
Registration fees include six overnight stays at Isabella Freedman in our comfortable rustic lodging, wonderful, healthy, farm-to-table kosher meals throughout the weekend, and all programming. All prices are per person.
| | |
| --- | --- |
| Standard Plus This per-person price is for double-occupancy. Standard Plus rooms have queen or twin-sized beds, a private bathroom, and are located in our Weinberg and May buildings. | $1500 |
| Standard Housing This per-person price is for double-occupancy . Standard rooms have queen or twin-sized beds and a private bathroom in our Pine and Scheuer buildings. | $1170 |
| Basic Housing This per-person price is for double-occupancy. Basic rooms have twin-sized beds (some queen beds are available on a limited basis and are first come, first served) and a shared bathroom in our Maple, Blue Heron, and Cedar buildings. | $910 |
| Dormitory This per-person price is for double or triple-occupancy, meaning you could be sharing a room with up to two other people. Dormitory rooms have bunk beds and a shared bathroom in our Kaufmann or Elm buildings. | $780 |
| Camper The camper fee includes all meals, programming, use of the facility, and access to bathrooms and hot showers. Campers must provide their own tent and bedding. Prices are per person. | $640 |
| Commuter The commuter fee includes all meals, programming, and use of the facility throughout the Conference. Overnight lodging is not included. Prices are per person. | $640 |
You will receive a confirmation email once you have registered and made a payment online or by phone. If you do not receive the confirmation email within 24 hours of registering, please contact us at registrar@hazon.org or 860.824.5991 x0.
We strive to make our programs affordable to everyone. Limited scholarships are available, please see the scholarships tab for details.
We strive to make our retreats affordable to everyone.
We believe retreats are important experiences to be shared. Inclusiveness is one of our core values. We strive to ensure that our retreats are as financially accessible as possible. The Tamar fund makes that aspiration possible. The Tamar Fund is in loving memory of Tamar Bittelman z''l.
Please be sure to read the application guidelines in the form below
Guest Information
Arrival and Departure
Check-in is from 3 to 5 pm on Monday, July 29, followed by a welcome and orientation. If you are arriving on a different day, you may check in with the retreat manager on duty anytime after 4 pm on your arrival day. You must be checked out of your room by 10 am on the day your retreat ends. The retreat will come to an end with lunch on Sunday, August 4.
Transportation
For those coming from the New York City area, we are conveniently located just half an hour from Wassaic Train Station, the last stop on the Harlem Line of the Metro-North. We offer a shuttle service at the following times for this retreat:
4:15 pm on Monday from Wassaic Train Station to IF
1:15 pm on Sunday from IF to Wassaic Train Station (train departing at 2:15 pm from Wassaic)
If you have not already reserved shuttle service during registration, please call (860) 824-5991 ext. 0 at least a week before the start date of the retreat to reserve your spot. For those of you driving, please see our website for directions to IF.
For more information on getting here, click here.
Ride Share
Help to reduce the environmental impact of car trips to and from Isabella Freedman by checking out our carpool initiative! Upon registering, you will receive a link to a unique rideshare board to help connect you with fellow retreat participants. Offering a ride in your car will help reduce carbon emissions, cut down gas costs and make new friends! If you are looking for a ride, adding yourself to the waitlist (on the right-hand side of the page) is the best way to be notified when movements occur.
Kashrut Policy
One of our mashgichim (kosher supervisors) must pre-approve all food items that enter the designated dining spaces. If you plan to supplement our delicious, healthy, farm-to-feast meals, your items must be completely sealed in original packaging. Unapproved food and drinks may be enjoyed anywhere on campus besides our dining spaces.
Packing List
You may want to bring:
Over-the-counter and/or prescription medications
Toiletries
Flashlight
Chargers for electronic devices
Sun protection (sunblock, sunglasses, a hat)
Rain gear (a jacket and/or umbrella)
Ritual wear
Comfortable, loose-fitting clothes for yoga
Closed-toe shoes
Hiking boots to enjoy our many trails
Camping equipment, including a tent, sleeping bag, and towel if you are camping
We provide:
Toiletries like deodorant and toothpaste for sale in the bookstore
Extra kippot and tallitot, in addition to siddurim
Yoga mats, blankets, and blocks
Heat and A/C in all guest rooms
Linens and towels in all guest rooms
Alarm clocks in all guest rooms
Check out our Frequently Asked Questions.