Dec 20, 2019 - Dec 27, 2019
Isabella Freedman Jewish Retreat Center, Falls Village, CT
It is with deep regret that, in light of the current state of the world, we have made the very difficult decision to cancel this 2020 retreat.
Isabella Freedman Jewish Retreat Center is currently closed and this retreat has been cancelled.
Click here for more information.

A week of silence, awareness, and insight.
Months later I am still accessing the deep peace I experienced on this retreat. I experienced total rejewvination – the reset button was activated fully!
Overview
This silent meditation retreat is an opportunity to slow down and explore life's deepest truths in a warm and supportive Jewish environment.
Participants are guided through a daily schedule that includes several hours of sitting and walking meditation, as well as soulful musical prayer (davennen'), supportive group sessions, and optional yoga. These components work together to support body, mind, heart, and spirit, and to create conditions ripe for rest and discovery.
The core meditation practice taught on this retreat is mindfulness, an approach which brings forth the natural capacity to notice experience with kind, non-judgmental presence. Currently heralded in the fields of psychology, neuroscience, and medicine for its healing and transformative power, mindfulness originated in the Buddhist tradition and has been practiced for thousands of years. Joining this powerful practice with Jewish ritual, mystical teachings, and inclusive community allows for a dynamic cross-pollination, and a rich and beautiful retreat container.
In the longtime tradition of our teachers Rabbi David and Shoshana Cooper, we supplement this meditation practice with a daily chanting service in the Jewish Renewal tradition. The retreat's Shabbat observance features a soulful Kabbalat Shabbat evening service (with musical accompaniment and amplification) and a Renewal-style Shabbat morning Torah service. Throughout the retreat, participants are invited to explore the sacred in the diverse ways that speak to them.
In the open and inclusive spirit of Jewish Renewal and Elat Chayyim, the teachers of this retreat respectfully welcome people of all types of Jewish observance and none, Jews and non-Jews, those who connect with "God" language and those disillusioned with religion, new and experienced meditators, and a community that is diverse in age, background, and sexual and gender identities. Our teachers are available prior to retreat to answer any questions you may have about whether this opportunity is right for you.
See below for frequently asked questions, a few words from Rabbi Jay Michaelson, our amazing teachers, and the schedule.
Frequently Asked Questions

Each day includes about eight hours of formal meditation practice (sitting, walking, and yoga) plus group davvenen (Jewish prayer), instructional classes on meditation practice, evening talks, and other sessions. The schedule is based on many years of experience and careful attention to the conditions conducive to developing calm and insight. Many retreatants find it helpful to "surrender" to the schedule, and, in general, we recommend that. However, we're each responsible for our own retreat and our own well-being. You'll receive a full schedule on arrival (please arrive Sunday between 2 and 5 pm so you have time to unpack before retreat begins).


Yes! To slow down the mind, build calm and mindfulness, and open the heart, we will be in "friendly" silence from Sunday evening until the following Sunday morning. The practice of silence is an ancient one in many traditions, and it allows the attention to turn inward. Don't worry; there will be plenty of opportunities to use your voice, such as davvenen and group interviews.

First, we're all in this together! Often silence indicates distance – here, it indicates togetherness and shared purpose. It's a loving silence. Second, retreatants have different approaches to boundaries. Some choose to avoid eye contact; others do not. There's no need to walk around with downcast eyes, and if you happen to catch someone's eye or share a smile, that's just fine. At the same time, we ask that you refrain from trying to communicate with others, even non-verbally. It can be very disruptive to your own practice, to the person with whom you're communicating, and to other retreatants who will hear or see you.
During sitting meditation sessions, we aim for a rich, deep silence, limiting any sound (sniffling, shifting position, moving around) that could disturb our friends meditating with us. Please put derech eretz (loving consideration) above all; if you're sniffling or sneezing, there are other areas designated for meditation.
It is possible that you will see someone crying or looking upset and your natural inclination might be to want to help or offer comfort. We ask that you please refrain from these well-intended actions and allow each person the space to have her or his own experience. The teachers will be available to give people the support that they need.


There will be two group interviews during the week when you can speak with teachers in a small group setting. For emergencies, there will be a box in the lobby where you can leave notes for staff and teachers. All notes will be read, but most will not be answered, in order to support your inner silence. They should be used for pressing matters only. Please do not leave notes for other retreatants, as this could disturb the other person's retreat.

We're happy to have you! Orthodox participants join us every year. Our facilities are certified Kosher by the HKC. Please note that all services, Shabbat included, will be in the Renewal tradition and feature instruments and amplification without a mechitza. Organized Orthodox prayer services are not provided on this particular program. We recognize the importance of religious practice, and encourage you to contact us with questions so that we can discuss expectations and support you as best as possible.

No. Failure to stay for the entire retreat, without prior arrangements, may result in being prevented to register for the retreat in the future


We generally recommend against reading on retreat. It's fine to jot a few notes during your retreat, but long journaling is generally not recommended. These activities tend to stir up the mind, and can be unhelpful distractions. If you do choose to engage in some inspirational reading or to journal, we ask that you do so in your room and not in the meditation hall, lobby, or other communal spaces.

From the moment the bell is rung at the start of a sit until it is rung again at the end, there should be no entering or exiting the meditation hall. As you'll find out, even quiet sounds can be very disturbing. Please arrive a few minutes early for each sit so that you can settle in before the bell rings. If you are even one minute late, you will find the door closed. Do not open it. Instead, please sit somewhere other than the meditation hall. Except in cases of physical or emotional necessity, or if you think that sounds you are making are disturbing others, please do not leave the hall before the ending bell has rung, and if you do leave, do not re-enter.
We ask that you remove your shoes before entering the hall and that you enter quietly and carefully so you don't disturb other retreatants. It's fine to bring water into the hall as long as it is in a closed container. Please don't bring any other food or beverage into the meditation hall.
Please also be aware that sound carries into the meditation hall from the hallway.


That is a trick question! You can practice mindfulness from the moment you open your eyes in the morning, until the moment you close them at night. So really, you're never not meditating. It will help your practice immensely if you regard it as continuous, all the time. No matter what activity you are doing—eating, showering, walking to your room—you can do it mindfully and keep your practice going. Many people find it helpful to walk and move more slowly than normal on retreat. This may look strange at first, but quieting the body quiets the mind. Enjoy!


No special preparation is necessary. It will help your practice if you get plenty of sleep this weekend, and if you're not doing anything too wild and crazy. Just come with an open mind and generous heart!

Why a Jewish Meditation Retreat?
Read more in this post by Rabbi Jay Michaelson
2019 Teachers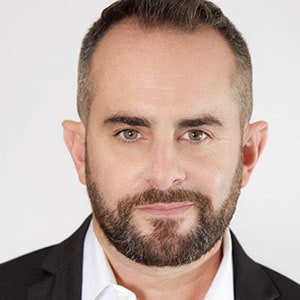 Rabbi Dr. Jay Michaelson has been teaching meditation in Jewish, Buddhist, and secular contexts for fifteen years.  He is the author of eight books, including Everything is God: The Radical Path of Nondual Judaism (Shambhala, 2009) and his newest, Enlightenment by Trial and Error (Ben Yehuda, 2019). Currently, Jay is a teacher and editor at Ten Percent Happier, a leading meditation app, as well as a columnist for the Daily Beast and an affiliated assistant professor at Chicago Theological Seminary. He holds a Ph.D. in Jewish Thought from the Hebrew University of Jerusalem and rabbinic ordination from Rabbi David Cooper. Jay's contemplative journey includes twenty years as a student and teacher of Kabbalah and fourteen years in the dharma, including several long-term retreats in the United States and Nepal. See his website here.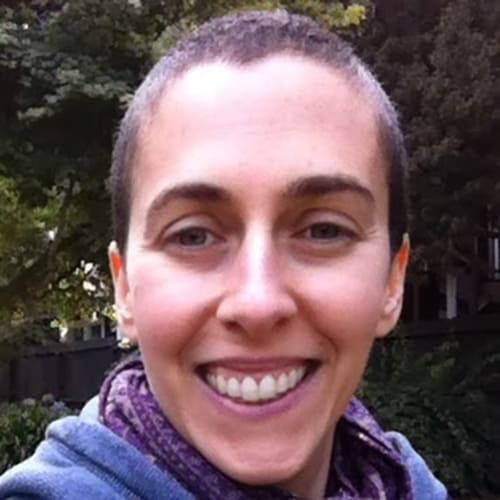 Beth Resnick is a spiritual teacher and psychotherapist. She began actively searching for truth and peace of mind in her early teenage years and has been a dedicated student of meditation and contemplative practice since her early 20s. Over the years, Beth has practiced extensively with Rabbi David and Shoshana Cooper, with various teachers at Insight Meditation Society, and with Adyashanti, whom she considers to be her main teacher. She is also a passionate student and practitioner of Hakomi, a mindfulness and somatic-based form of psychotherapy. Beth works primarily with people 1-on-1, both in-person and over Skype, uniquely integrating spiritual practice and deep emotional work. She sincerely believes in our potential, as humans, to heal our emotional wounds, to discover the deepest truth of what we are, and to live from non-division.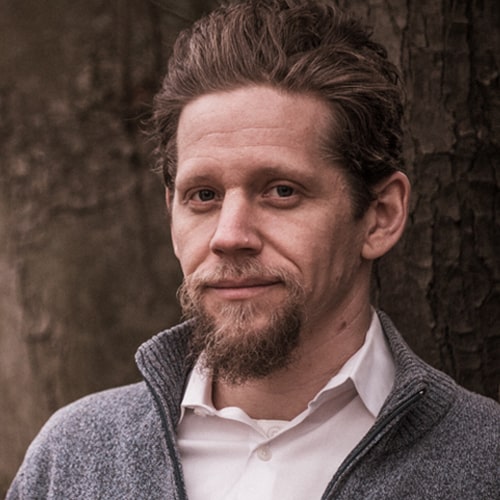 Shir Yaakov Feit is a singer, composer, designer, producer, teacher and Aba. He, his partner Emily, and their three daughters live in New York's Hudson Valley, where they founded the Kol Hai: Hudson Valley Jewish Renewal community. Shir Yaakov has recorded and released four albums of original music and co-founded and performs with The Darshan Project. His song "Broken-hearted" won the Jewish Daily Forward's 2016 Soundtrack of Our Spirit songwriting contest. Professionally, Shir Yaakov has served as Creative and Music Director for Romemu; Director of Engagement at ALEPH: Alliance for Jewish Renewal; ritual consultant for Eden Village Camp; and visiting faculty at Hebrew College and the Academy for Jewish Religion-NY. He is a Wexner Graduate Fellow in the ALEPH Rabbinic Ordination Program. shiryaakov.com
Miriam Eisenberger is a Licensed Clinical Social Worker, mindfulness and somatic-based therapist, reiki master, sacred song and Jewish ritual facilitator, meditation instructor, and founder of Mindful Element. Miriam has practiced meditation techniques from Buddhist, Jewish, and mindfulness traditions for over 15 years and integrates these varying ancient wisdom teachings into her offerings. She has many years of silent retreat practice, ranging from one week to 2 months in duration, and believes strongly in the power of such retreats. She participated as a student of Rabbi David and Shoshana Cooper on their week-long silent Jewish Meditation retreats at Isabella Freedman Center for many years, and began studying directly with Shoshana Cooper in 2013, including engaging in a month of practice under Shoshana's guidance in San Miguel De Allende, Mexico. She has taught at the Jewish Meditation Center of Brooklyn since 2009, and was Director of Mindfulness and Meditation at Because Jewish for 3 years. She is a certified Mindfulness Teacher and teaches to individuals, groups, and organizations around NYC.
Robert Pileggi, MSS, LSW is passionate about expanding awareness, supporting compassionate self-acceptance, and growing confidence with navigating life's challenges and changes. As a Raja Hatha yoga teacher, he has taught classes and retreats for 10 years. As a meditation teacher, he currently facilitates Mindfulness-Based Stress Reduction courses in studies funded by the National Institutes of Health as well as for the public. As a psychotherapist and licensed social worker, he uses mindfulness and humanistic, body-centered approaches of Gestalt therapy working with individuals, couples and groups. As an Interfaith minister, he supports creative self-expression through custom life-cycle ceremonies honoring life's challenging and poignant moments. Robert is currently a full-time psychotherapist for an LGBT health center and over 25 years he has contributed to cutting-edge civil rights equality issues through community organizing and education at local and national levels.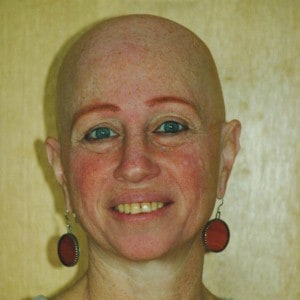 Rabbi Phyllis Berman is a Spiritual Director now that she has "retired" from the Riverside Language Program in NYC which she founded, taught at, and directed for more than 36 years. She regularly leads the Shabbat morning Torah service at week-long Jewish meditation retreats at the Elat Chayyim retreats where, for 12 years in Accord, NY, she directed the summer program. She was ordained by ALEPH in 2004 in the first class of Renewal women rabbis and has been a student of Rabbi Shefa Gold, and Rabbi David and Shoshana Cooper and, of blessed memory, Father Charles Curran, Rabbi Zalman Schachter-Shalomi, and Rabbi Max Ticktin. She collaborates as teacher, writer, and life-partner with Rabbi Arthur Waskow. Ima and Savta are some of her other favorite names.
Schedule
Sunday, December 22
3:00-5:00 PM – Arrival & Check-In
5:45-6:45 – Dinner
6:00 – Logistical orientation (at dinner)
7:00 – Opening program and Welcoming of Silence
8:30-9:30 – Walk and Sit
Monday – Thursday, December 23-26
6:00-6:45 AM – Early Sit
6:45 – Wake-up Bells
7:00-8:00 – Yoga or Sit
8:00-8:30 – Breakfast
8:45-10:00 – Musical Prayer Service
10:00-11:00 – Walk/Stretch and Sit
11:00-11:45 – Walk or Group Interviews
12:00-12:45 – Sit with Practice Instructions
12:45-1:30 PM – Lunch
1:45-3:45 – Sit and Walk
3:45-4:30 – Walk or Group Interviews
4:45-5:45 – Yoga or Sit/Contemplation
5:45-6:30 – Dinner and Walk/Stretch
6:30-7:45 – Sit and Walk
7:45-8:45 – Teaching
8:45-9:30 – Walk/Stretch and Sit
Friday, December 27
Follow the weekly schedule from wake-up until 2:30 PM
2:30-3:15 PM – Walk or Group Interviews
3:15-3:45 – Preparation for Shabbat
4:00-5:15 – Candle Lighting and Kabbalat Shabbat
5:30-6:30 – Shabbat Dinner
6:30-7:45 – Sit and Walk
7:45-8:45 – Teaching
8:45-9:30 – Walk/Stretch and Sit
Shabbat, December 28
6:00-6:45 AM – Early Sit
6:45 – Wake-up bells
7:15-8:00 – Sit
8:00-8:30 – Breakfast
8:45-11:00 – Musical Prayer Service and Torah Service
11:00-12:30 – Walk and Sit
12:30-1:30 PM – Shabbat Lunch
1:45-3:45 – Sit and Walk
4:00-5:00 – Yoga or Walk & Sit
5:15-5:45 – Havdalah and Kabbalat Dibbur
5:45-6:15 – Sit – Silence Resumes
6:15-7:00 – Dinner and Walk/Stretch
7:00-7:45 – Sit and Walk/Stretch
7:45-8:45 – Teaching
8:45-9:30 – Walk/Stretch and Sit
Sunday, December 29
6:45 AM – Wake-up Bells
7:15-8:00 – Sit
8:00-8:30 – Breakfast
8:30-9:00 – Pack out of rooms
9:00-10:15 – Musical Prayer Service
10:15-10:45 – Walk
10:45AM-12:00PM – Closing Circle
12:00 PM – Lunch