Dec 24, 2017 - Dec 31, 2017
Isabella Freedman Jewish Retreat Center, Falls Village, CT
A week of silence, awareness, and insight with Rabbi Jay Michaelson, Beth Resnick-Folk, Eliezer Sobel and Rabbi Naomi Mara Hyman.
The teachers are so awesome. Beth's vulnerability, Jay's humor, Naomi's realness. All so sweet and wonderful. I really appreciate them!
The Silent Meditation Retreat is an opportunity to slow down and explore life's deepest truths in a warm and supportive Jewish environment.
Participants are guided through a daily schedule that includes several hours of sitting and walking meditation, as well as soulful musical prayer (davennen'), supportive group sessions, and optional yoga. These components work together to support body, mind, heart, and spirit, and to create conditions ripe for rest and discovery.
The core meditation practice taught on this retreat is mindfulness, an approach which brings forth the natural capacity to notice experience with kind, non-judgmental presence. Currently heralded in the fields of psychology, neuroscience, and medicine for its healing and transformative power, mindfulness originated in the Buddhist tradition and has been practiced for thousands of years. Joining this powerful practice with Jewish ritual, mystical teachings, and inclusive community allows for a dynamic cross-pollination, and a rich and beautiful retreat container.
In the longtime tradition of our teachers Rabbi David and Shoshana Cooper, the retreat's Shabbat observance features a soulful Kabbalat Shabbat evening service and a Saturday Torah study led by renowned Rabbi Phyllis Berman. Throughout the retreat, participants are invited to explore the sacred in the diverse ways that speak to them.
In the open and inclusive spirit of Jewish Renewal and Elat Chayyim, the teachers of this retreat respectfully welcome people of all types of Jewish observance and none, Jews and non-Jews, those who connect with "God" language and those disillusioned with religion, new and experienced meditators, and a community that is diverse in age, background, and sexual and gender identities. Our teachers are available prior to retreat to answer any questions you may have about whether this opportunity is right for you.
For the last two decades, Rabbi David Cooper and Shoshana Cooper have been pioneers of this movement. Now, they have passed the leadership of this retreat to their teaching successors, Rabbi Jay Michaelson, Beth Resnick-Folk-Folk, and Rabbi Naomi Mara Hyman. Together, they are humbled and grateful to be continuing the "Cooper Retreat" format each winter at Isabella Freedman.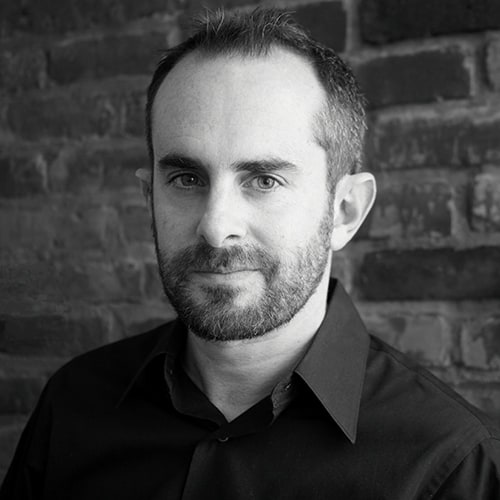 Rabbi
Dr. Jay Michaelson
is the author of five books, including
Evolving Dharma: Meditation, Buddhism, and the Next Generation of Enlightenment
(North Atlantic, 2013) and
Everything is God: The Radical Path of Nondual Judaism
(Shambhala, 2009). He has been included on the
Forward 50
list of influential American Jews and
The Advocate
's list of leading LGBT religious leaders. Dr. Michaelson holds a Ph.D. in Jewish Thought from the Hebrew University of Jerusalem, a J.D. from Yale Law School, and a B.A. from Columbia, as well as nondenominational rabbinic ordination from Rabbi David Cooper. He is currently a Visiting Scholar at Brown University. Jay has taught contemplative practice at Barre Center for Buddhist Studies, Omega, Kripalu, and New York Insight, and was designated by Rabbi Cooper to be his successor in his popular Jewish meditation retreats. Jay's contemplative journey includes twenty years as a student and teacher of Kabbalah and twelve years in the dharma, including several long-term retreats in the United States and Nepal.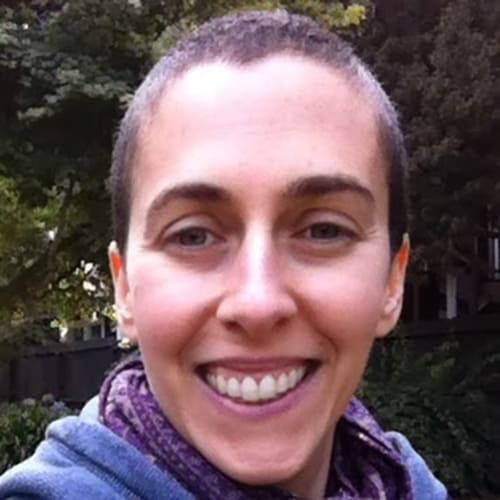 Beth Resnick-Folk 
is a spiritual teacher and psychotherapist. She began actively searching for truth and peace of mind in her early teenage years and has been dedicated student of meditation and contemplative practice since her early 20s. Over the years, Beth has practiced extensively with world-class spiritual teachers, including Rabbi David and Shoshana Cooper, Adyashanti, and various teachers at Insight Meditation Society. She is also a passionate student and practitioner of Hakomi, a mindfulness and somatic-based form of psychotherapy. Beth works primarily with people 1-on-1, both in-person and over Skype, integrating spiritual practice and deep emotional work. She has co-led virtual and in-person programs with Kenneth Folk, teaches annually with Rabbi David and Shoshana Cooper, and is Shoshana Cooper's teaching successor. Beth offers an integrative contemplative approach and sincerely believes in our potential, as humans, to discover the deepest truth and to live with greater authenticity, wholeness, and freedom.
Rabbi Naomi Mara Hyman
draws on teachings both ancient and modern to guide her students in spiritual practices that awaken the soul, including sacred text study, meditation, ritual and prayer. Rabbi Naomi was ordained by Aleph: Alliance for Jewish Renewal in 2003. She also received a private contemplative ordination from Rabbi David Cooper in recognition of both her rabbinic studies and intensive meditation training under his guidance. She is the editor of
Biblical Women in the Midrash: A Sourcebook
(Jason Aronson, 1997) and co-editor of
Trees, Earth and Torah: A Tu B'Shvat Anthology
(Jewish Publication Society, 1999). 
rabbinaomihyman.com
Eliezer Sobel
is a musician and the author of one of the first series of books designed for Alzheimer's and dementia patients:
L'Chaim! Pictures to Evoke Memories of Jewish Life
, and
Blue Sky, White Clouds: A Book for Memory-Challenged Adults
. He is also the author of
Minyan: Ten Jewish Men in a World That is Heartbroken
, winner of the Peter Taylor Prize for the Novel;
The 99th Monkey: A Spiritual Journalist's Misadventures with Gurus, Messiahs, Sex and Other Consciousness-Raising Experiments
;
Wild Heart Dancing: A One-Day Personal Quest to Liberate the Artist & Lover Within
; and an e-book,
Why I Am Not Enlightened
. He blogs for
Psychology Today
, and lives with his wife Shari Cordon in Red Bank, N.J. See
www.eliezersobel.com
.
Check out our meditation retreat FAQs.
Sunday
| | |
| --- | --- |
| 2:00-5:00 PM | Arrival & Check-In |
| 5:45-6:45 | Dinner |
| 6:00 | Logistical orientation (at dinner) |
| 7:00 | Opening program and Welcoming of Silence |
| 8:30-9:00 | Walk |
| 9:00-9:30 | Sit |
Monday – Thursday
6:00-6:45 AM
Early Sit
6:45
Wake-up Bells
7:00-8:00
Yoga (until 8:00) or Sit (until 7:45)
8:00-8:30
Breakfast
8:45-10:00
Musical Prayer Service
10:00-10:15
Walk/Stretch
10:15-11:00
Sit
11:00-11:45
Walk or Group Interviews
12:00-12:45
Sit with Practice Instructions
a. Concentration and insight practice (Jay)
b. Open awareness and insight practice (Beth)
12:45-1:30 PM
Lunch
1:45-2:30
Sit
2:30-3:00
Walk
3:00-3:45
Sit [Monday only: Beth's class]
3:45-4:30
Walk or Group Interviews
4:45-5:45
Yoga (until 5:45) or Sit/Contemplation (until 5:30)
5:45-6:30
Dinner and Walk/Stretch
6:30-7:15
Sit
7:15-7:45
Walk
7:45-8:45
Teaching
8:45-9:00
Walk/Stretch
9:00-9:30
Sit
Friday
Follow the weekly schedule from wake-up until 2:30 PM

| | |
| --- | --- |
| 2:30-3:15 PM | Walk or Group Interviews |
| 3:15-3:45 | Preparation for Shabbat |
| 4:00-5:15 | Candle Lighting, Kabbalat Shabbat, and Kiddush |
| 5:30-6:30 | Shabbat Dinner |
| 6:30-7:15 | Sit |
| 7:15-7:45 | Walk |
| 7:45-8:45 | Teaching |
| 8:45-9:00 | Walk/Stretch |
| 9:00-9:30 | Sit |
Shabbat
| | |
| --- | --- |
| 6:00-6:45 AM | Early Sit |
| 6:45 | Wake-up bells |
| 7:15-8:00 | Sit |
| 8:00-8:30 | Breakfast |
| 8:45-11:00 | Musical Prayer Service and Torah Service |
| 11:00-11:45 | Walk |
| 11:45-12:30 | Sit |
| 12:30-1:30 PM | Shabbat Lunch |
| 1:45-2:30 | Sit |
| 2:30-3:00 | Walk |
| 3:00-3:45 | Sit |
| 4:00-5:00 | Yoga or Walk (4:00-4:30) & Sit (4:30-5:00) |
| 5:15-5:45 | Havdalah and Kabbalat Dibbur |
| 5:45-6:15 | Sit – Silence Resumes |
| 6:15-7:00 | Dinner and Walk/Stretch |
| 7:00-7:30 | Sit |
| 7:30-7:45 | Walk/Stretch |
| 7:45-8:45 | Teaching |
| 8:45-9:00 | Walk/Stretch |
| 9:00-9:30 | Sit |
Sunday
| | |
| --- | --- |
| 6:45 AM | Wake-up Bells |
| 7:15-8:00 | Sit |
| 8:00-8:30 | Breakfast |
| 8:30-9:00 | Pack out of rooms |
| 9:00-10:15 | Musical Prayer Service |
| 10:15-10:45 | Walk |
| 10:45AM-12:00PM | Closing Circle |
| 12:00 PM | Lunch |
Retreat fees – including lodging and homemade kosher farm-to-table meals – begin at $560 per person.
Donations for teachers will be collected at the conclusion of the retreat.
Online registration is for full credit card payments only. You will receive a confirmation email once you have registered and made a payment online or by phone. If you do not receive the confirmation email within 24 hours of registering, please call us at 860.824.5991 x0.
We strive to make our programs affordable to everyone. Limited scholarships are available, please see the scholarships tab for details.
Tamar Fund Scholarships
We strive to make our retreats affordable to everyone.We believe retreats are important experiences to be shared. Inclusiveness is one of our core values. We strive to ensure that our retreats are as financially accessible as possible. The Tamar fund makes that style="text-align: left;"aspiration possible. Read about more about the Tamar Fund, in loving memory of Tamar Bittelman z''l.
Application Process
Scholarships are awarded on a rolling basis and are awarded exclusively for dormitory lodging, camping, and commuting (pending availability).
Applications must be received at least three weeks in advance of the retreat for which you are applying. Please only register after receiving a response; the scholarship will not be applied retroactively.
We will respond to Tamar Fund scholarship applications within seven business days of receipt.
If you are awarded a scholarship, you will have one week to register for the retreat at the reduced rate, after which time the offer will expire.
A scholarship does not guarantee availability at the time of registration; due to the inherent turnaround time of the application process, we recommend applying as early as possible to secure a spot at the retreat.
If you have any questions, please contact us at registrar@hazon.org or (860) 824-5991 x0.
Check out our meditation retreat FAQs.
ARRIVAL AND DEPARTURE
Check-in is from 2 to 5 pm on Sunday, December 24, with dinner at 5:45 pm. The opening program and Start of Silence will take place immediately after dinner. You must be checked out of your room by 10 am on Sunday, December 31. The retreat will come to an end with after lunch on Sunday.
SHUTTLE SERVICE
For those coming from the New York City area, we are conveniently located just half an hour from Wassaic Train Station, the last stop on the Harlem Line of the Metro North. We offer a shuttle service at the following times:
2:16 pm on Sunday 12/24 from Wassaic Train Station to IF
4:16 pm on Sunday 12/24 from Wassaic Train Station to IF
1:30 pm on Sunday 12/31 from IF to Wassaic Train Station
You will have the opportunity to reserve the shuttle service when you register. If you have already registered and still need to reserve the shuttle service, please call (860) 824-5991 ext. 0 at least a week before the start date of the retreat to reserve your spot.
For more information on getting here, click here.
RIDESHARE
Help to reduce the environmental impact of car trips to and from Isabella Freedman by checking out our carpool initiative! Upon registering you will receive a link to a rideshare board. Offering a ride in your car will help reduce carbon emissions, cut down gas costs and make new friends! If you are looking for a ride, adding yourself to the wait list (on the right hand side of the page) is the best way to be notified when movements occur.
KASHRUT POLICY
One of our mashgichim (kosher supervisors) must pre-approve all food items that enter the designated dining spaces. If you plan to supplement our delicious, healthy, farm-to-feast meals, your items must be completely sealed in original packaging. Unapproved food and drinks may be enjoyed anywhere on campus besides our dining spaces.
PACKING LIST
You may want to bring:
Over-the-counter and/or prescription medications
Alarm clock and/or a watch (other than your phone). Please ensure these do not beep or make other sounds during the day.

Water bottle
Toiletries
Flashlight
Snow gear
Ritual wear (kippah, tallit and tefillin)
Warm clothes for the winter, as well as lighter layers of clothing for indoors (some of the rooms are warm).
Comfortable, loose-fitting clothes for yoga
Closed toe shoes
Your preferred meditation cushion, bench, or backrest
Your preferred yoga mat
Your preferred meditation shawl or small blanket
Earplugs (Jay recommends Ohropax brand)
Chanukiah and candles if you wish
We provide:
Toiletries like deodorant and toothpaste for sale in the bookstore
Extra kippot and tallitot, in addition to siddurim
Extra yoga mats and blocks  
Extra cushions and blankets 
Heat in all guest rooms and buildings
Linens and towels in all guest rooms
Alarm clocks in all guest rooms
TZEDAKAH / DAANA FOR TEACHERS
Please note that registration covers only room and board for this retreat. At the end of the retreat, a request will be made to all participants to contribute additional funds to pay our teachers and cover their travel expenses. The faculty relies solely on these voluntary contributions for payment and to cover expenses.
Months later I am still accessing the deep peace I experienced on this retreat. I experienced total rejewvination – the reset button was activated fully!