Feb 26, 2016 - Feb 28, 2016
Isabella Freedman Jewish Retreat Center, Falls Village, CT
A Weekend of Song Singing and Sharing
Join us in the age old tradition of coming together through song!  Together, we will sing and share an array of Jewish song traditions, inclusive of a wide range of Jewish ancestry and religious practices.
The weekend will be structured around Shabbat, hour-long song sharing and teaching sessions, and open unstructured singing – with plenty of time to explore the farm, swim in the lake, sit by the pool, or go on a hike.
The retreat is open to lovers of Jewish song new and old. Whether you have an abundance of songs in your back pocket you're excited to share, are longing to expand your repertoire, or are new to Jewish songs altogether, we welcome you to join us!
We see the array of Jewish songs as expansive, including but not limited to songs based on liturgical text,
niggunim
(wordless melodies), piyyutim, Jewish folk songs, Hebrew chanting, Jewish labor songs, songs in yiddish, ladino, and judeo-arabic, songs written by Jews, sung by Jews, etc.
Song Sessions
Sessions will be led by a wide array of song leaders using a variety of formats.  Some will include histories and stories, others will just be about singing the songs themselves.  Sessions for this winter's retreat will be entirely led by participants.  No instruments will be used on Shabbat unless otherwise notes.

Shabbat Services
Shabbat services will be offered Friday night and Saturday morning. There will be multiple davening options.  Services will also be led by participants.

Open Sings
Unstructured time to sing together!

Jewish Outdoor, Food & Environmental Fun!
Make pickles, explore the woods, and take a tour of the farm alongside our Adamah fellows

Schedule

Friday
2 – 5pm Check-in
5:21pm Candle Lighting
5:30pm – 7pm Kabbalat Shabbat
7:00pm – Dinner
8:30pm – Group Sing / Tisch
Saturday
7am – Yoga
8am – Breakfast
9am – 12:30pm – Shabbat Services
12:30pm – 1:30 – Lunch
1:30 – 2:30pm – Group Sing / Hike
2:30 – 3:30pm – Song Session Slot 1
3:45 – 4:45pm – Song Session Slot 2
4:45 – 5:30pm – Snack + ADAMAH Maple Syrup Tour / Yoga / Open Sing / Mincha
5:30 – 6:30pm – Song Session Slot 3
6:30 – 7pm – Free time / Open Sing / Ma'ariv
7 – 7:30pm – Havdallah
7:30 – 8:30pm – Dinner
9:30pm – Group Sing
Sunday
8 – 9a – Breakfast / Maple Sap Boil (weather depending)
9a – 10a –  Avodah Lev / Traditional Schacharit / Yoga / Maple Sap Boil (weather depending)
10:15a – 11:15a – Song Session Slot 4
11:30 – 12:30p – Closing Circle & Sing
12:30 – 1:30p – Lunch and Evaluation
Goodbye!
Sample of Song Sessions:

The Classical Music of Central Asian Jews: Explore Shashmaqam, the musical tradition of the Jews of Uzbekistan and Tajikistan. Listen to recordings, learn about the genre's multifaceted history and its implications for diasporic identity, and take a Passover song home with you!

Rebbe Nachman's Yedid Nefesh: Come learn the beautiful and complex Breslov tune for Yedid Nefesh, intended to be sung during the third meal of Shabbat. This tune encapsulates the longing of the words of the song, as well as the longing of our souls to hold on to Shabbat. (Come ready to yell)

To Hold and To Energize! Bring Singing Space to Life: Don't let a song space go flat again! We will play with different energetic functions anyone can embody to energize, contain, and deepen any song space. We will play with these different roles singing a wild spectrum of songs! Like Jewish chants, folk, political, and earth-based songs. Ilana is a student of Shefa Gold and this is based on her incredible work!!

metamorphoSongwriting: How do you make melody, make song? We will play with the craft, learning some original tunes and embodying how they make us fee. We will then turn to open space to spin off and make their own tunes using the inspiration offered. In a weekend where we are ingesting so much music, this is space to try on making your own! The workshop will lead us through our senses, and ground us in a knowing that music can be very simple, and draw us into deep heart space, necessary for spiritual connection and meditation.

Circlesongs: Spontaneous Group Vocal Improvisations, in the rhythmic and mostly wordless style pioneered by Bobby Mcferrin.

Firesongs: Come to learn and to share your favorite folk songs from around the world.

Freedman's 2015 Top 10: Sing and learn the top 10 songs sung around Freedman in 2015!  From melodic 3 part harmonies to circle songs to earthy songs that will keep you feeling grounded or weeks to come, these tunes are not to be missed.

Song-Filled Seudah Shlishit: Sink into seudah shlishit (shabbos third meal) with sultry song, sweet melodies, and a soulful sunset. Bring a tune to share, or just sit back and be led. We'll take it slow and swim deep in niggunim (wordless melodies), English songs to sing out, and songs meant for the moment. Bits of Torah and amulets of wisdom welcome, too.

A Round of Rounds: Rounds are short, repetitive songs that create compelling harmonies and rhythmic interplays with multiple voices singing the same melody starting at different times. Rounds are layering songs for people singing together, in groups with lots or with very little musical background. Rounds are songs to sing on beaches and mountaintops, in cars and train stations, while celebrating and mourning and brushing your teeth. We'll sing a selection of simple and more complex, silly and heartful, common and less well known rounds in English and Hebrew.

Yiddish Farbrengen: Please join me as we learn Yiddish songs that could be sung in many different settings. From Hasidic children's songs, to satirical songs, to lullabies, and songs sung by street musicians– we will cover a large selection. Besides singing in Yiddish, you may even walk away being able to speak a bisl Yiddish!




This schedule is subject to change.
A preview of some of the teachers who will be joining us for the weekend!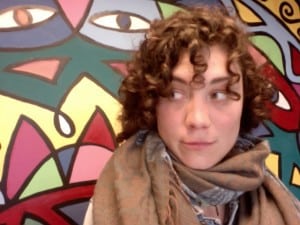 Molly Bajgot is a Massachusetts native and a lover of the woods. She is a current resident of Boston at the Moishe Kavod house. She loves singing and finds its her one main way to gain spiritual clarity. She currently works as a fish monger and has dreams of living with a dog! She wants to sing with you!
Elana Brody is an improvisational vocalist, pianist and songwriter from the Appalachian Mountains of Virginia. She attended Berklee College of Music in Boston, MA where she had the pleasure and privilege to study and perform with 10-time Grammy award winner Bobby Mcferrin and other vocalists from his award-winning ensemble,  Voicestra. Through her education at Berklee, Elana was exposed to the history, technique and expressions of jazz music, as well as that of many other popular, classical and world music styles. While learning there, she discovered the joy and craft of improvised music, song leading and the transformative experience that can be had while listening very closely. After Berklee, she began performing as a songwriter and bandleader of her original music, a composer and accompanist for theater productions, a song leader, and working as a music educator in the NYC, Boston, Boulder, and now, the Asheville, NC areas. She also works as a studio musician and has been a member of several bands through the years. While participating in last year's 2014 Fall Adamah fellowship, Elana fell madly in love with the Avodat Lev morning circle, and with the pure musical flow that exists in all Hebrew prayer. She is excited to merge her background in contemporary music with the sincerity and depth found in prayer and songs of praise. She is VERY much looking forward to singing and celebrating with everyone the weekend of Let My People Sing!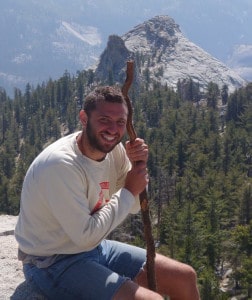 Scared every time he opens his mouth to sing, Nate DeGroot nonetheless loves to sing and really loves to sing together in community. There's something about raising voices and hearts and spirits in song together. Nate is in his last semester of rabbinical school at Hebrew College in Boston and looks forward to whatever the next chapter might bring.
Itai Gal is a singer-songwriter and piano player, formerly known as Ricky Riot of the world's first all-trans comedic schtick-punk band Schmekel. Itai now writes and performs Jewishly inspired songs about overthrowing the patriarchy, as well as liturgical nigunim and reworded Yiddish justice anthems. You can listen to a few of those at rickyriot.bandcamp.com; more coming soon. When not doing that, Itai is writing a thesis for their Masters' degree in Jewish Education, organizing community at Moishe Kavod House in Boston, and learning the accordion.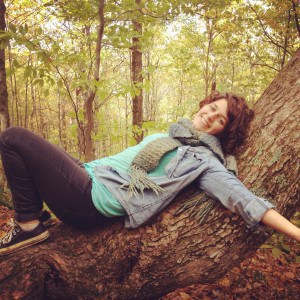 Hayley Goldstein is just your average queer, Jewish, Minnesotan rabbinical student who is a puppeteer and has, as some say, " a chassidishe neshoma". She is a passionate Jewish educator committed to creating enjoyable and meaningful Jewish experiences for people of all ages, incorporating movement, song, and play into her teaching. In a mere 3.5 years she will be a rabbi, and hopes to continue this work on a larger scale. Hayley's other passions include: making music videos, snuggling her cat, and drinking coffee.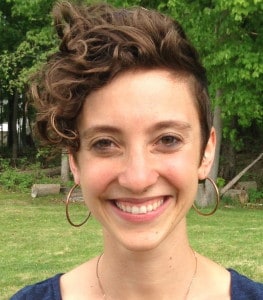 Mónica Gomery
is a rabbinical student at Hebrew College whose interests include poetry, niggunim, Talmud study, social justice, and pastoral care. She believes that music is at the heart of building spiritual and political community, and loves nothing more than singing with others. She is thrilled to learn and to teach at Let My People Sing!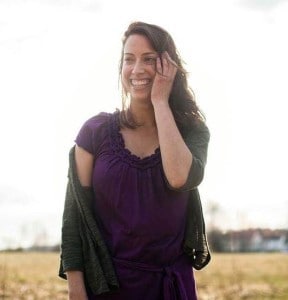 Talia Laster lives in Somerville, MA, where she works as a community organizer. She is a member of Cambridge Minyan and the Tremont Street Shul, as well as a life-long member of the National Havurah Committee. Talia loves singing sings by Beyoncé  and Joey Weisenberg, among many others.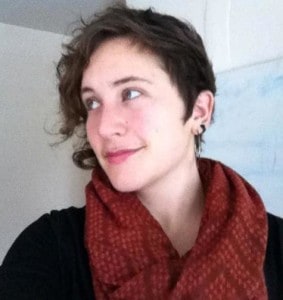 Ilana Lerman
is a community organizer, artist, and herbalist in Boston, MA and loves to interweave song throughout her days, political meetings and actions, and spiritual practice. Ilana is currently a student of Shefa Gold's Kol Zimra program for chant leaders.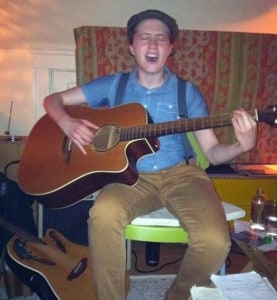 Nomi
Lerman
is currently a Rabbinical student at Hebrew College.  Nomi has studied Classical, Jazz, and Fingerstyle Blues guitar from a young age, which influences their current love of playing and singing Yiddish folk songs.  Nomi is passionate about cultivating nigun-singing as a spiritual and meditative practice– one that can be a collective unifying experience for those who create intentional sacred space with their voices.  Nomi especially appreciates reclaiming and reintroducing songs into our current communities from old scratchy recordings.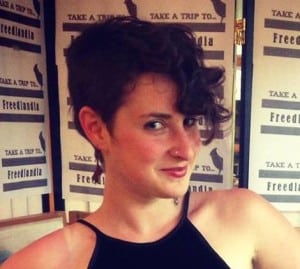 Batya Levine
is a Teva Educator turned Transformational Experience Fellow at Isabella Freedman. She plays a variety of instruments including guitar, mandolin, and saxophone, though voice is her primary instrument. Coming from the Jewish lineage of the tribe of Levi, who were the musicians in the Holy Temple, she is dedicated to music for the sake of healing and growth on the individual and communal levels.
Gavriel Meir-Levi has been singing Jewish songs in Hebrew and in English for as long as he can remember. He has sung in many choirs and has received training in Cantorial Arts and Liturgy at the Belz School of Jewish Music at Yeshiva University. He has led song sessions and prayer services in schools, camps and congregations throughout the US and in Israel. He also loves American folk music.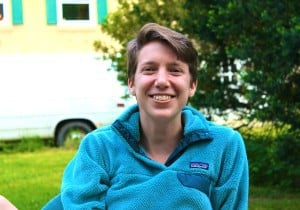 Camille Robertson
is a young, white, temporarily able-bodied, genderqueer, and queer US citizen from an upper-middle class background living in southern Vermont near their family of origin and the places where they grew up. Camille works seasonal, mostly outdoor jobs for pay, and dreams and works year-round on deconstructing white supremacy, building radical, queer, and Jewish community in rural places, making music and friends, and climbing mountains. Camille grew up singing folk, choral, and pop songs with family, choirs, and a'capella groups; studying classical flute; and dancing in the kitchen with their mom, sister, and grandma. Camille recently learned that speaking rather than singing prayers was one of the ways that their Ashkenazi ancestors assimilated when arriving in the US, which renewed and deepened their interest in and commitment to learning Jewish songs and prayers, and to making and sharing music as often as they can.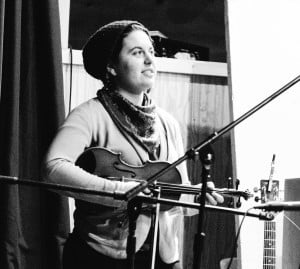 Margot Seigle
is the coordinator of Jewish outdoor, food and environmental fun at Isabella Freedman.  She participated in the
Adamah Fellowship
in Fall 2012 where she rediscovered her love for Jews, song, spirituality and the outdoors. When she's not coordinating retreats, you can find her strumming the mandolin, playing around on the fiddle, and singing her heart away on the dock.
Born in the Former Soviet Union, in the republic of Uzbekistan, Ruben Shimonov grew up in Seattle—halfway across the world from his place of birth. His immigrant background instilled in him, from a young age, an interest in the multicultural world around him. He graduated the University of Washington with three concentrations: International Studies, Near Eastern Studies, and Jewish Studies. He has worked in various educational settings, currently at Queens College Hillel. As part of the indigenous Jewish population of Central Asia—the Bukharian Jews—Ruben belongs to a community that is simultaneously part of the Persian-speaking and Russian-speaking worlds. After having moved to the dynamic and vibrant city of New York, he has finally been able to amalgamate and embrace all the different components of his Jewish identity—American, Bukharian, Russian, Mizrahi, Sephardi. Given his own multilayered Jewish background, Ruben has always been fascinated by the myriad of communities that make up the Jewish cultural mosaic. Harnessing this interest and expertise, Ruben currently works at Queens College Hillel as the Cross-Community Engagement Coordinator, where he develops innovative programming, learning initiatives, engagement methods, and leadership development opportunities that focus on Jewish cultural and global diversity. Loving artistic expression, Ruben uses his free time to work on Middle Eastern calligraphy, music composition, and creative writing.
Click here to see rates and register
All-inclusive rates start at $180 per person. Click the "register now" button above for information, rates, and to register online. Online registration is for full credit card payments only. If you would like to pay in installments or pay by check, please call 860.824.5991 x0. Please review our lodging options and rates prior to calling.
You will receive a confirmation email once you have registered and made a payment online or by phone. If you do not receive the confirmation email within 24 hours of registering, please call us at 860.824.5991 x0.
Hazon is committed to making our Transformative Experiences financially accessible to as many people as possible. We believe that participation in these kinds of events are a core feature of a healthy and sustainable Jewish community in the 21st century. With this belief in mind, the rates for this retreat have been highly discounted.
ARRIVAL AND DEPARTURE
Check-in is from 2 to 5 pm on Friday, February 26, followed by Shabbat candle lighting, services, and dinner. You must be checked out of your room by 10 am on Sunday, February 28. The retreat will come to an end after lunch on Sunday.
SHUTTLE SERVICE
For those coming from the New York City area, we are conveniently located just half an hour from Wassaic Train Station, the last stop on the Harlem Line of the Metro North. We offer a shuttle service at the following times:
2:03 pm on Friday from Wassaic Train Station to IF
4:03 pm on Friday from Wassaic Train Station to IF
1:30 pm on Sunday from IF to Wassaic Train Station
If you have not already reserved shuttle service during registration, please call (860) 824-5991 ext. 0 at least a week before the start date of the retreat to reserve your spot.
For more information on getting here, click here.
RIDESHARE
Upon registering, you will receive a link to a unique rideshare board to help connect you with fellow retreat participants. Offering a ride in your car will help reduce carbon emissions, cut down gas costs and make new friends! If you are looking for a ride, adding yourself to the wait list (on the right hand side of the page) is the best way to be notified when movements occur.
KASHRUT POLICY
One of our mashgichim (kosher supervisors) must pre-approve all food items that enter the designated dining spaces. If you plan to supplement our delicious, healthy, farm-to-feast meals, your items must be completely sealed in original packaging. Unapproved food and drinks may be enjoyed anywhere on campus besides our dining spaces.
PACKING LIST
You may want to bring:
Over-the-counter and/or prescription medications
Toiletries
Flashlight
Chargers for electronic devices
Sun protection (sunblock, sunglasses, a hat)
Rain gear (a jacket and/or umbrella)
Ritual wear
Musical instruments
Comfortable, loose-fitting clothes for yoga
Closed toe shoes
Hiking boots to enjoy our many trails
Snow shoes and snow boots for hiking in the winter
Winter apparel (gloves, hat, long underwear)
We provide:
Toiletries like deodorant and toothpaste for sale in the bookstore
Extra kippot and tallitot, in addition to siddurim
Yoga mats, blankets, and blocks
Heat and A/C in all guest rooms
Linens and towels in all guest rooms
Alarm clocks in all guest rooms
If you're new to Isabella Freedman, check out our Frequently Asked Questions.
This winter's Let My People Sing! song sessions will be entirely led by participants.  We welcome all participants to submit a proposal to lead an hour long song singing and/or sharing session!