Aug 23, 2018 - Aug 26, 2018
Isabella Freedman Jewish Retreat Center, Falls Village, CT
register now registration rates and scholarship details
learn more at letmypeoplesing.org
Look who's coming to Let My People Sing! this year: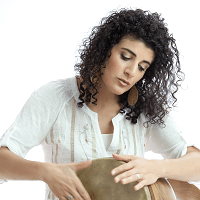 Galeet Dardashti – Renowned Middle Eastern Jewish vocalist and scholar of Mizrahi music/culture
Taya Mâ (Taya Shere) – Co-founder and co-director of Kohenet Institute
Josh Waletzky – World-leading Yiddish songwriter
click here for full list of teachers
A Weekend of Jewish Song Singing and Sharing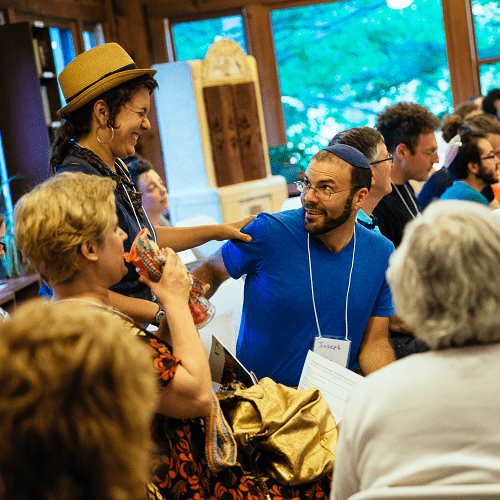 Let My People Sing! believes in the liberatory potential of song and the importance of a vibrant Jewish singing culture.
The retreat will be structured around Shabbat, hour-long song sharing and teaching sessions, and community sings – with plenty of time to explore the farm, swim in the lake, sit by the pool, or go on a hike.
The retreat is open to lovers of Jewish song, new and old. Whether you have an abundance of songs in your back pocket you're excited to share, are longing to expand your repertoire, or are new to Jewish songs altogether, we welcome you to join us! We see the array of Jewish"o songs as expansive, including but not limited to songs based on liturgical text, niggunim (wordless melodies), piyyutim, Jewish folk songs, Hebrew chanting, Jewish labor songs, songs in Yiddish, Ladino, and Judeo-Arabic, Jewish gospel, songs written by Jews, sung by Jews, etc.
See below for an overview of the program, our great line up of teachers, a sample schedule, our planning team, and our special kids programming.
Program Overview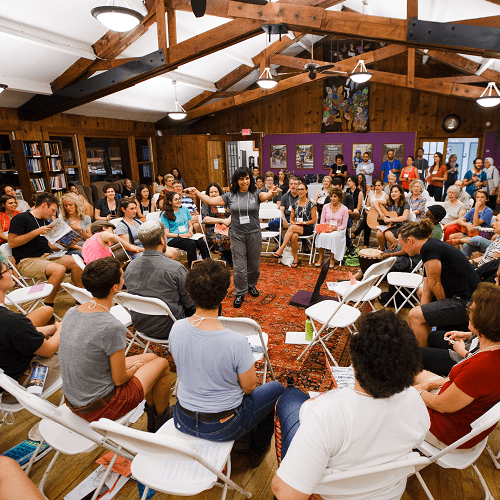 Song Sessions
Sessions will be led by a wide array of song leaders using a variety of formats.  Some will include histories and stories, others will just be about singing the songs themselves.  No instruments will be used on Shabbat unless otherwise noted.
Shabbat Services
Shabbat services will be offered Friday night and Saturday morning. There will be multiple davenning options:
Alternative / Renewal: This alternative prayer option will include creative interpretations of traditional Jewish prayer structure using a variety of spiritual practices. The services will combine singing, exploration of specific verses, instruments, and meditation. There is no Jewish prayer experience needed: this is a service that is open and accessible to all. It is an experimental prayer space that values heart and spirit-based experience.
Traditional Egalitarian: Our traditional egalitarian services will be siddur (prayer book) based, and include a full liturgy. Services welcome people of all genders and will be songful, spirited, and participatory. We are open to anyone and everyone, regardless of background or prior experience with this kind of prayer.
Orthodox: Join us for a soul-stirring, song-infused traditional tefillah (prayer). There will be a tri-chitza, a partition separating a men's, women's, and all genders section.
Community Sings
Time to sing all together!

Jewish Outdoor, Food & Environmental Fun!
Make pickles, explore the woods, and take a tour of the farm alongside our Adamah fellows
Submit a Session Proposal
This summer's Let My People Sing! song sessions will be entirely led by participants.  We welcome all participants to submit a proposal to lead an hour-long song singing and/or sharing session. Upon registering you will have the opportunity to submit a proposal.

2018 Lead Teachers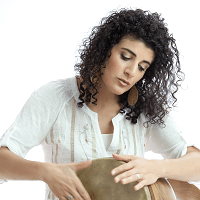 Vocalist and scholar, Galeet Dardashti, is the first woman to continue her family's tradition of distinguished Persian and Jewish musicianship. She has earned a reputation as a trail-blazing performer of Middle Eastern Jewish music as founder and leader of internationally renowned all-female musical group, Divahn, and through her multi-disciplinary commissions, The Naming (Six Points Fellowship), and Monajat (FJC Inaugural Music Commission). Time Out New York has called Dardashti's work "urgent, heartfelt and hypnotic," and The Huffington Post described it as "heart-stopping." As a scholar, she holds a Ph.D. in anthropology, specializing in cultural politics and contemporary Mizrahi music and culture in Israel; she is currently Assistant Professor of Jewish Music & Musician-in-Residence at the Jewish Theological Seminary in Manhattan.
Taya Mâ (Taya Shere) plays passionately in the realms of transformative ritual and embodied vocalization. Taya Mâ is co-founder and co-director of the Kohenet Institute. Her chant albums Wild Earth Shebrew, Halleluyah All Night, Torah Tantrika, and This Bliss have been heralded as "cutting-edge mystic medicine music." She is co-author of The Hebrew Priestess: Ancient and New Visions of Jewish Women's Spiritual Leadership and Siddur HaKohanot: A Hebrew Priestess Prayerbook, and is a practitioner of Ancestral Lineage Healing and Somatic Experiencing. Taya Mâ is faculty at Starr-King School for the Ministry, co-leads Makam Shekhina, a multi-religious Jewish/Sufi spiritual community, and mentors emergent spiritual leaders in embodied presence and counter-oppressive devotion. She makes home, music and other magic in the California East Bay, and regularly both teaches and offers private session work online.

Josh Waletzky is a world-leading Yiddish songwriter, deeply rooted in traditional Yiddish song. For over 50 years Josh has been singing, teaching, and composing Yiddish songs in a variety of settings, this year at the Uriel Weinreich Yiddish Summer Program and at Yiddish New York. Over the past decade, Josh has mentored several of the younger talents on the Yiddish song scene under the auspices of the Center for Traditional Music and Dance (with support from the New York State Council Folk Arts program). This year marks the start of a new, ongoing project: the Yiddish Singing Society, where Josh leads weekly song-learning sessions.
2017 Schedule
Here is a sample schedule to give you an idea of the flow of the retreat. This schedule is subject to change.
Thursday, August 3rd

3-5 pm – Check-in
5-5:30 pm – Camp Teva Orientation
5-6 pm – Community Sing
6-7 pm – Dinner
7:30-9:30 pm – Community Jam
Friday, August 4th
8-9 am – Avodah Lev / Yoga
9-10 am – Breakfast
10:15 am-12 pm – Song Intensive Part 1
12-1 pm – Lunch
1-2 pm – JOFEE Activity
2-4 pm – Song Intensive Part 2
5-6 pm – Camp Teva Kids' Dinner
5:30-6 pm – Candle Lighting
6-6:45 pm – Let my People Sing!
6:45-8:15 pm – Kabbalat Shabbat
8:30-10 pm – Dinner
10 pm – Community Sing / Tisch
Saturday, August 5th
7-8 am – Yoga
8-9:30 am – Breakfast
8:30 am-12 pm – Shabbat Services
12-1 pm – Lunch
1-2 pm – Community Sing / Hike / Break
2:15-3:15 pm – Song Session Slot 1
3:30-4:30 pm – Song Session Slot 2
4:45-5:45 pm – Free time / Nap Time / Farm Tour / Mincha
5:45-6:45 pm – Song Session Slot 3
6:45-7:45 pm – Dinner
7:45-8:45 pm – Community Sing Back / Ma'ariv
8:45 pm – Havdallah
9:30 pm – Participatory Concert
Sunday, August 6th
7-8 am – Yoga / Avodah Lev / Traditional Schacharit
7:30-9 am – Breakfast
9-10:15 am –  Songs of Praise
10:30-11:30 am – Song Session Slot 4
11:45 am-12:30 pm – Closing Circle & Sing
12:30-1 pm – Lunch

Planning Team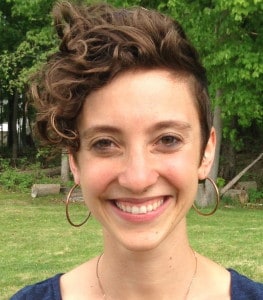 Mónica Gomery was honored to receive rabbinical ordination from Hebrew College in June 2017, and is the new Associate Director of SVARA: A Traditionally Radical Yeshiva. Her interests include poetry, niggunim, Talmud study, social justice, and pastoral care. She believes that music is at the heart of building spiritual and political community, and loves nothing more than singing with others. She is thrilled to learn and to teach at Let My People Sing!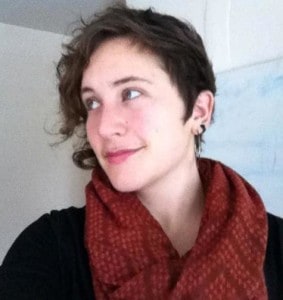 Ilana Lerman is a community organizer, artist, and herbalist in Boston, MA and loves to interweave song throughout her days, political meetings and actions, and spiritual practice. Ilana is currently a student of Shefa Gold's Kol Zimra program for chant leaders.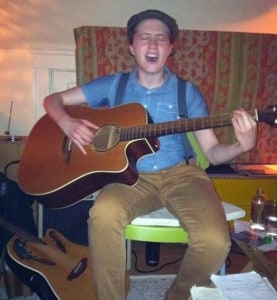 Noam Lerman grew up in Milwaukee, WI announcing songs for their father's weekly Jewish radio show, and deeply connecting to Jewish music from around the world. They play drums, fingerstyle guitar, and jawharp, and they appreciate experimenting with nigunim and Yiddish folk songs. Noam is passionate about cultivating singing as a spiritual, radical, and meditative practice – one that can be a non-hierarchical collective experience for people to create intentional sacred space with their voices. Noam is currently a Rabbinical student at Hebrew College.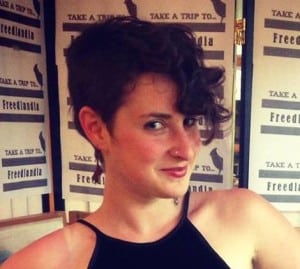 Batya Levine is currently a preschool teacher in Boston, and was once a Teva Educator turned Transformational Experience Fellow at Isabella Freedman. She plays a variety of instruments including guitar, mandolin, and saxophone, though voice is her primary instrument. Coming from the Jewish lineage of the tribe of Levi, who were the musicians in the Holy Temple, she is dedicated to music for the sake of healing and growth on the individual and communal levels.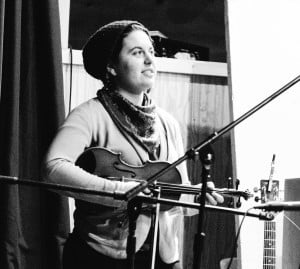 Margot Seigle is a community organizer, movement builder, healer, and ritual leader in practice who co-runs a queer Jewish chicken farm called Linke Fligl (left wing in yiddish). She hails from the midwest and currently lives in the Hudson Valley, but calls the Jewish diaspora home. Margot deeply believes in the liberatory potential of song and is so grateful for the opportunity to co-create a space that holds that vision.
Camp Teva – Kids Program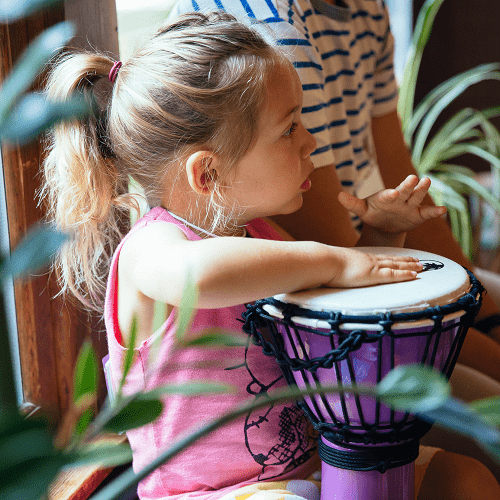 Camp Teva is for kids ages 5 – 12, and runs simultaneously with retreats geared toward adults. Camp Teva combines the best of Teva's signature Jewish environmental education with all of the opportunities provided by the Adamah Farm to create a distinctive and creative way for kids to have a fun and safe Jewish outdoor, food, and environmental education experience while their parents are enjoying Hazon's many retreats, conferences, holidays, and workshops at Isabella Freedman. A transformative experience for the whole family!

When you register kids during your event registration process, they are automatically enrolled in Camp Teva! All-inclusive kids' rates include Camp Teva programming.
more information about camp teva

Rates and Registration
| | |
| --- | --- |
| Standard Plus This per-person price is for double-occupancy. Standard Plus rooms have queen or twin-sized beds, a private bathroom, and are located in our Weinberg and May buildings. | $500 |
| Standard Housing This per-person price is for double-occupancy . Standard rooms have queen or twin-sized beds and a private bathroom in our Pine and Scheuer buildings. | $430 |
| Basic Housing This per-person price is for double-occupancy. Basic rooms have twin-sized beds (some queen beds are available on a limited basis and are first come, first served) and a shared bathroom in our Maple, Blue Heron, and Cedar buildings. | $380 |
| Dormitory This per-person price is for double or triple-occupancy, meaning you could be sharing a room with up to two other people. Dormitory rooms have bunk beds and a shared bathroom in our Kaufmann or Elm buildings. | $290 |
| Camper The camper fee includes all meals, programming, use of the facility, and access to bathrooms and hot showers. Campers must provide their own tent and bedding. Prices are per person. | $180 |
| Commuter The commuter fee includes all meals, programming, and use of the facility throughout the Conference. Overnight lodging is not included. Prices are per person. | $180 |
| Children Children's rates apply to children ages 5 -12 staying in the same room as two adults. Children under the age of 5 are free, and teens 13 and up pay adult prices. Prices are per person. Children will be automatically enrolled in Camp Teva programming upon registering. | $180 |
You will receive a confirmation email once you have registered and made a payment online or by phone. If you do not receive the confirmation email within 24 hours of registering, please contact us at registrar@hazon.org or 860.824.5991 x0.
We strive to make our programs affordable to everyone. Limited scholarships are available; please see the scholarships tab for details.
I am filled with gratitude and illumination from my time at Isabella Freedman. I am not sure where the scholarship money came from that allowed me to attend the retreat, but I hope you can share this whomever made it possible.
We strive to make our retreats affordable to everyone.
We believe retreats are important experiences to be shared. Inclusiveness is one of our core values. We strive to ensure that our retreats are as financially accessible as possible. The Tamar fund makes that aspiration possible.
Read about more about the Tamar Fund, in loving memory of Tamar Bittelman z''l.
Please be sure to read the application guidelines in the form below
Guest Pre-Arrival Information
Arrival and Departure
Check-in is from 3 to 5 pm on Thursday, August 23, 2018. Check-in is located in the Main Building — the big red building in the middle of campus. You must be checked out of your room by 10 am on Sunday, August 6, 2017. The retreat will come to an end after lunch on Sunday.
Parking
There are two parking lots: one next to the tennis court by the main entrance, and one by the barnyard on the other end of campus. There is also accessible parking located across from the Main Building.  Please do not park on the grass anywhere on campus.
Shuttle Service
For those coming from the New York City area, we are conveniently located just half an hour from Wassaic Train Station, the last stop on the Harlem Line of the Metro North. We offer a shuttle service at the following times:
4:15 pm on Thursday from Wassaic Train Station to IF (train departing from Grand Central at 1:47 pm)
1:15 pm on Sunday from IF to Wassaic Train Station (train departing from Grant Central at 2:27 pm)
If you have not already reserved shuttle service during registration, please contact us at registrar@hazon.org or (860) 824-5991 ext. 0 at least a week before the start date of the retreat to reserve your spot; space is limited.
For more information on getting here, click here.
Ride Share
Help to reduce the environmental impact of car trips to and from Isabella Freedman by checking out our carpool initiative! Upon registering, you will receive access to a unique rideshare board to help connect you with fellow retreat participants. Offering a ride in your car will help reduce carbon emissions, cut down gas costs and make new friends! If you are looking for a ride, adding yourself to the wait list (on the right hand side of the page) is the best way to be notified when movements occur.
Lead a Song Session
Want to lead an hour-long song singing and/or sharing session during the Let My People Sing Shabbaton? If you submitted your song session proposal when you registered, thank you! We will be in touch with you soon. If you did not submit a song session proposal when you registered, but you'd like to now, please click here to submit your proposal.
Kashrut Policy
One of our mashgichim (kosher supervisors) must pre-approve all food items that enter the designated dining spaces. If you plan to supplement our delicious, healthy, farm-to-feast meals, your items must be completely sealed in original packaging. Unapproved food and drinks may be enjoyed anywhere on campus besides our dining spaces.
Packing List
You may want to bring:
Over-the-counter and/or prescription medications
Toiletries
Flashlight
Chargers for electronic devices
Sun protection (sunblock, sunglasses, a hat)
Rain gear (a jacket and/or umbrella)
Ritual wear
Comfortable, loose-fitting clothes for yoga
Closed toe shoes
Hiking boots to enjoy our many trails
Camping equipment, including a tent, sleeping bag, and towel if you are camping
We provide:
Toiletries like deodorant and toothpaste for sale in the bookstore
Extra kippot and tallitot, in addition to siddurim
Yoga mats, blankets, and blocks
Heat and A/C in all guest rooms
Linens and towels in all guest rooms
Alarm clocks in all guest rooms
If you're new to Isabella Freedman, check out our Frequently Asked Questions.