Aug 22, 2019 - Aug 25, 2019
Isabella Freedman Jewish Retreat Center, Falls Village, CT
Join the wait-list registration rates and scholarship details
We are sold out!
You can join our wait-list to be notified if a space opens up. While we are sold out, we do have a number of spots saved for folks applying to the JOCISM scholarship (see below). Once you apply, we will be in touch about getting you registered!
click here for list of teachers learn more at letmypeoplesing.org
A Weekend of Jewish Song Singing and Sharing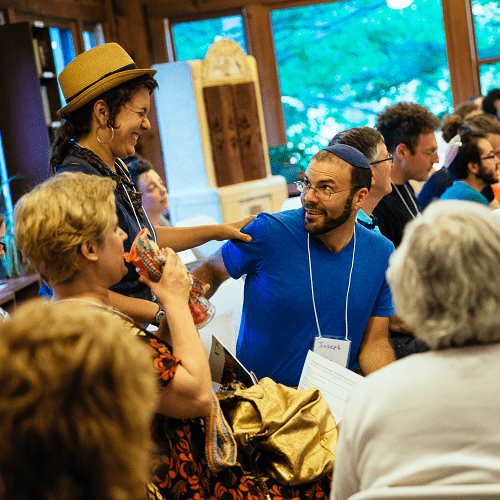 Let My People Sing! believes in the liberatory potential of song and the importance of a vibrant Jewish singing culture.
The retreat will be structured around Shabbat, singing intensives, hour-long song sharing and teaching sessions, and community sings – with plenty of time to explore the farm, swim in the lake, or go on a hike.
Let My People Sing! brings together singing traditions across Jewish time and space– from ancient to contemporary music, and everything in between. We sing in Ladino, Hebrew, Yiddish, Judeo-Arabic, Aramaic, and in languages from around the world— wherever Jews dwelled in diaspora, they sang, and we are still singing! Our project includes restoring lost or broken lineages of cultural and ancestral transmission, and simultaneously elevating, celebrating, learning and teaching the incredible new music coming out of our communities. Through this work we connect to our spiritual, familial and chosen ancestors, we heal trauma, and we deepen our human interconnectedness.
At Let My People Sing! everyone can be a leader and a learner of song. Our retreats are a place to practice and develop leadership and new skills with the support, mentorship, and love of the core team, the teachers, and the entire community. Our vision is for more kinds of people to learn how to embody and lead Jewish music and tradition, transforming us individually and transforming Judaism as a whole. This is a project of spreading seeds of song that go out into the world to sprout new singing communities and a justice-based singing culture far and wide. We create retreats where people can experience the potential of liberation by connecting closely in communal spaces.
See below for an overview of the program, a sample schedule, our planning team, and our special kids programming.

Program Overview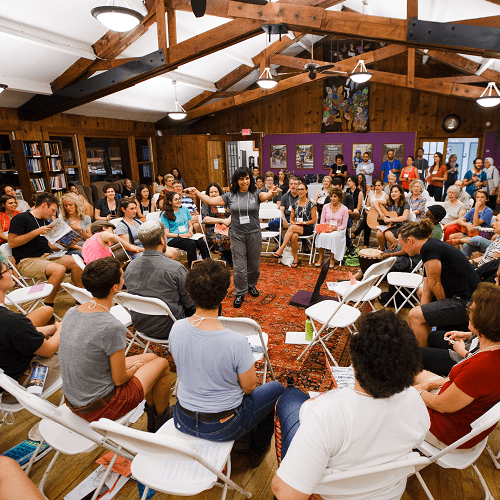 Song Sessions
Sessions will be led by a wide array of song leaders using a variety of formats.  Some will include histories and stories, others will just be about singing the songs themselves. No instruments will be used on Shabbat unless otherwise noted.
Shabbat Services
Shabbat services will be offered Friday night and Saturday morning. There will be multiple davenning options:
Creative Minyan: This prayer option will include creative interpretations of traditional Jewish prayer structure using a variety of spiritual practices. The services
will combine singing, exploration of specific verses, instruments, and meditation. There is no Jewish prayer experience needed: this is a service that is open and
accessible to all. It is an experimental prayer space that values heart and spirit-based experience.
Traditional Egalitarian: Our traditional egalitarian services will be siddur (prayer book) based, and include a full liturgy. Services welcome people of all genders and will be songful, spirited, and participatory. We are open to anyone and everyone, regardless of background or prior experience with this kind of prayer.
Orthodox: Join us for a soul-stirring, song-infused traditional tefillah (prayer). There will be a tri-chitza, a partition separating a men's, women's, and all genders section.
Community Sings
Time to sing all together!

Jewish Outdoor, Food & Environmental Fun!
Make pickles, explore the woods, and take a tour of the farm alongside our Adamah fellows
Submit a Session Proposal
This summer's Let My People Sing! song sessions will be entirely led by participants.  We welcome all participants to submit a proposal to lead an hour-long song singing and/or sharing session. Upon registering you will have the opportunity to submit a proposal.

2019 Lead Teachers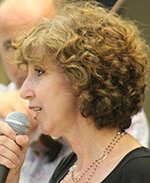 Rahel Musleah, through the vivid prism of her family's story, introduces audiences to the distinctive heritage of the Jews of India and Iraq. The seventh generation of a Calcutta family, she traces her roots to seventeenth-century Baghdad. Her multi-media visual, song, and story presentations and Shabbat programming featuring Baghdadi-Indian tropes and melodies offer a rare and intimate view of a rich culture little-known to most.
Rahel is an award-winning journalist, author, singer, speaker, and educator. She also leads tours of Jewish India informed by her distinctive "insider's" perspective. Her next tours are scheduled for Nov. 7-20, 2019 and Feb. 13-26, 2020.
Rahel is a graduate of Columbia University and the Jewish Theological Seminary of America. She sings with New York's Zamir Chorale and enjoys Israeli dancing. She lives in Roslyn Heights, NY, and is passing down the legacy of the Indian Jewish community to her two children, Shira and Shoshana. Visit her websites: www.rahelsjewishindia.com, and www.explorejewishindia.com.
Anat Halevy Hochberg is a Brooklyn-based musician, teacher, and ritual leader. Anat grounds her practice as a ba'al tefila (prayer leader) in her study of traditional Jewish text and connection with the Earth and the Divine. She is influenced by her training as a classical musician, earth-based experiential Jewish ritual and education, and family and community traditions (from Israel, Poland, Hungary, Yemen, Boston, and beyond). Anat has a passion for leading song and seeks to empower and back others in raising their voices. Anat performs as a solo artist and with collaborators, and has recently recorded with artists such as Joey Weisenberg, Miriam Marges, and George Mordecai. She recently completed two years of study at Yeshivat Hadar and was a Fellow in the Rising Song Institute. Learn more about her work at anathalevyhochberg.com.
Naftali Ejdelman, a native Yiddish speaker and lifelong teacher, uses Yiddish education as a way to connect people to each other and to their roots. He currently teaches Yiddish and runs a Yiddish Havura in Northampton, MA and teaches middle school math at the Lubavicher Yeshiva Academy in Longmeadow, MA. Naftali will be sharing Yiddish songs from his great-aunt and great grandmother, both of whom were renowned Yiddish singers.
2019 Featured Teacher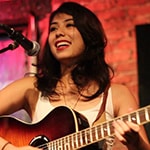 Arielle Korman played violin for Simchat Torah for the first time in the second grade (those hakafot don't feel any less endless now that she is an adult.) Jewish music has always been a part of the air she breathes. She remembers standing in the middle of her living room as a child discovering that she could belt out the niggun-inspired parts of Fiddler on the Roof most successfully when in character, adopting an over-the-top cantorial-ness. She has since changed her singing vibe quite a bit, but after a l'chaim or two, who knows what might come out? For the past few years, Arielle has been writing her own Jewish melodies and songs, sharing several at Kehilat Romemu where she is a periodic davening leader. A violinist, singer-songwriter, and visual artist, Arielle finds home as a cultural organizer at JFREJ (Jews for Racial and Economic Justice). She is also a co-founder of the JOC (Jews of Color) Torah Academy and an active member of Ugnayan Youth for Justice and Social Change. She has taught at the National Havurah Committee's Summer Institute, tutors b'nai mitzvah students, and recently has begun facilitating trainings to combat antisemitism. Arielle is currently pursuing a PhD. in Religion (Jewish Studies) at Columbia University.
Sample Schedule
Planning Team

Mónica Gomery  is the granddaughter of four Holocaust survivors and was raised by her Venezuelan Ashkenazi family in Boston and Caracas. She was ordained by the Rabbinical School of Hebrew College in June 2017, and currently builds queer Jewish community as the Associate Director of National Learning at SVARA: A Traditionally Radical Yeshiva, and builds the songful Jewish left as the Music Director of Kol Tzedek Synagogue in Philadelphia. Mónica is passionate about supporting people who have been denied access to, disconnected from, and marginalized by ancient and ancestral spiritual traditions to gain access to these traditions as a resource for empowerment and transformation in their lives, so that they can become vessels for healing and justice in the world. She is deeply grateful to the vibrant singing community at Let My People Sing! which has enlivened in her the lost voices of her ancestors.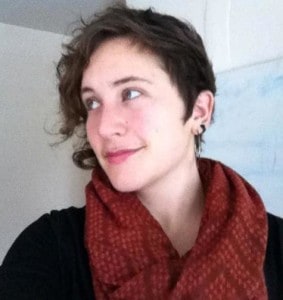 Ilana Lerman loves to interweave song throughout her political meetings and actions, her spiritual practice as well as her moped rides throughout Brooklyn, NY where she currently lives. Ilana is the Spiritual & Cultural Life Organizer at Jewish Voice for Peace where she feels blessed to work with visionary rabbis and ritual leaders fighting and praying for a more free and just world. Growing up surrounded by music and song, and as a graduate from Shefa Gold's Kol Zimra program for chant leaders, Ilana is humbled by the power singing can bring to healing the brokenness in our bodies and in our world. Leading and learning through song is a gift!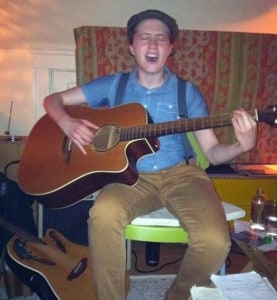 Noam Lerman grew up in Milwaukee, WI announcing songs for their father's weekly Jewish radio show, and deeply connecting to music from Jewish communities around the world. They play drum, fingerstyle guitar, mandolin, and jawharp, and they are in love with nigunim, Yiddish folk songs, and laments. Noam started Der Yiddish Tekhines Proyekt, a project where new melodies are pared with excerpts of old Yiddish women's prayers so we can learn and chant them today. Noam is passionate about cultivating singing as a spiritual, radical, and meditative practice – one that can be a non-hierarchical collective experience for people to create intentional sacred space with their voices. They are currently a Rabbinical student at Hebrew College, and are training to be a chaplain for incarcerated and previously incarcerated individuals fighting for healing and liberation.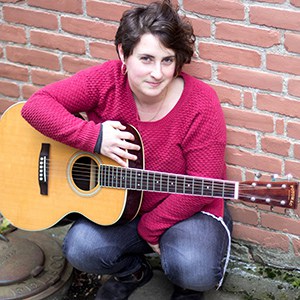 Batya Levine is a Jewish educator, ritual leader, facilitator, and musician. She leads spirited prayer and song in a variety of communities, including Isabella Freedman, Linke Fligl, SVARA, and Kavod Boston. She enjoys playing guitar, mandolin, and table-drumming, though voice is her primary instrument. Batya writes original music and her songs have traveled across prayer spaces and street protests, connecting people to themselves, each other, and spirit. Coming from a lineage of Jewish musicians, she has learned to use music as a powerful tool for healing and transformation. Batya is dedicated to carrying this practice forward, building resilience and interconnection on individual and communal levels. She is also an avid lover of pond swims, dance parties, and puns.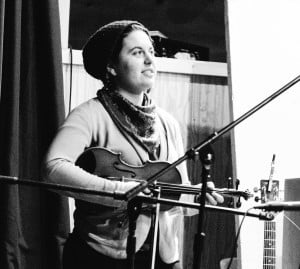 Margot Seigle is an organizer, community builder & radical dreamer who co-runs a queer Jewish chicken farm called Linke Fligl (left wing in yiddish). Margot hails from the midwest, currently lives in the Hudson Valley, and calls the queer Jewish diaspora home. Margot's musical endeavors began at age 4 when they started learning violin by ear, and have since evolved to include song singing and leading. Since doing ADAMAH in 2012, singing has become a central tool for personal work, spiritual connection, community building, and ritual holding. Through this, Margot has witnessed the liberatory potential of song and is so grateful for the opportunity to co-create a space that holds that vision.
Camp Teva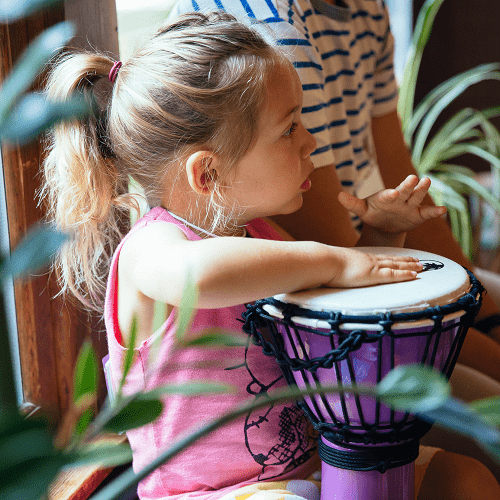 Parents, you can relax into the retreat, knowing that your children are playing and learning with exceptional Jewish experiential educators.
We have an engaging, thoughtful, and fun Camp Teva program planned for children ages 5-12.
Gan Adamah is for children ages 2-4. Parents/Guardians can choose to drop off their children or stay with them. Gan Adamah provides a safe and engaging space for toddlers to play, explore, sing, and move. Programming is from 9am – 12pm each morning of the retreat, except arrival and departure days.
When you register kids during your event registration process, they are automatically enrolled in Camp Teva! All-inclusive kids' rates include Camp Teva programming.
more information about camp teva
Rates and Registration
We are fully sold out.
While we are sold out, we do have a number of spots saved for folks applying to the JOCISM scholarship. Once you apply, we will be in touch about getting you registered!
| | |
| --- | --- |
| Standard Plus This per-person price is for double-occupancy. Standard Plus rooms have queen or twin-sized beds, a private bathroom, and are located in our Weinberg and May buildings. | $480 |
| Standard Housing This per-person price is for double-occupancy . Standard rooms have queen or twin-sized beds and a private bathroom in our Pine and Scheuer buildings. | $420 |
| Basic Housing This per-person price is for double-occupancy. Basic rooms have twin-sized beds (some queen beds are available on a limited basis and are first come, first served) and a shared bathroom in our Maple, Blue Heron, and Cedar buildings. | $370 |
| Dormitory This per-person price is for double or triple-occupancy, meaning you could be sharing a room with up to two other people. Dormitory rooms have bunk beds and a shared bathroom in our Kaufmann or Elm buildings. | $300 |
| Camper The camper fee includes all meals, programming, use of the facility, and access to bathrooms and hot showers. Campers must provide their own tent and bedding. Prices are per person. | $210 |
| Commuter The commuter fee includes all meals, programming, and use of the facility throughout the Conference. Overnight lodging is not included. Prices are per person. | $210 |
| Children ages 5-12 This rate applies to children ages 5-12 staying in the same room as two adults. Children under the age of 2 are free, and teens 13 and up pay adult prices. Prices are per person. Children will be automatically enrolled in Camp Teva programming upon registering. | $180 |
| Children ages 2-4 This rate applies to children ages 2-4 staying in the same room as two adults. Children under the age of 2 are free, and teens 13 and up pay adult prices. Prices are per person. Children will be automatically enrolled in Gan Adamah programming upon registering. | $60 |
| Children 0-2 All children must be registered. | $0 |
You will receive a confirmation email once you have registered and made a payment online or by phone. If you do not receive the confirmation email within 24 hours of registering, please contact us at registrar@hazon.org or 860.824.5991 x0.
We strive to make our programs affordable to everyone. Limited scholarships are available; please see the scholarships tab for details.

Our new scholarship for Jews of Color, Indigenous, Sefardi & Mizrahi Jews
Thanks to community fundraising efforts this past year, Let My People Sing! is now able to offer financial support specifically for Jews of Color, Indigenous, Sefardi, and Mizrahi Jews to come to our retreat. Isabella Freedman will be matching what we raised this year, to make this even more possible!
Why?
One of LMPS's primary goals is to expand the body of Jewish song that is uplifted in our communal spaces. We want our music to reflect our multiracial and diverse communities, and to reimagine who is at the center of Jewish life. We see this as necessary, given the ways that Ashkenazi heritage and whiteness have been dominant within Jewish communities particularly in the United States. Our project includes restoring lost, broken, or marginalized lineages of cultural and ancestral transmission, and simultaneously elevating and celebrating the incredible new music being created right now. We seek to lift up teachers and transmitters of traditional Mizrahi and Sefardi music, as well as Jews of Color and Indigenous Jews who are teaching and creating both old and new lineages of song. We're excited to make it financially possible for more JOCISM to attend LMPS this year, and to support the cultural organizing and community-building that JOCISM folks are doing right now across the United States and around the world.
Every summer our lead teacher team has included lead JOCISM musicians teaching their musical lineages, and this summer we are thrilled to have three incredible JOCISM teachers bringing their wisdom to the retreat!
If you identify as JOCISM and would like to apply for financial aid, please fill out this questionnaire.
Note: We *also* love to sing Ashkenazi music, and music created by Ashkenazi and/or white Jews at LMPS. Additionally, we recognize that JOCISM may identify with Ashkenazi ritual, music, and/or culture. This retreat is for everyone, and you're welcome to come exactly as who you are! If this paradigm is new for you, LMPS will be an amazing opportunity to learn more about racial justice and Jewish diversity through song.
*** Scholarships are also available through the Tamar Fund at Isabella Freedman (see below), and we strongly encourage people with identities often marginalized in Jewish communities, including disabled people, trans, non-binary and gender-non-conforming people, and working class and poor people to apply. LMPS is reshaping Jewish culture, community, and practice, and we really want YOU there! ***
---
We strongly encourage people with identities often marginalized in Jewish communities, including disabled folks, trans, non-binary and gender-non-conforming folks, and working class and poor folks to apply. LMPS is reshaping Jewish culture, community, and practice, and we really want YOU there!
We strive to make our retreats affordable to everyone.
We believe retreats are important experiences to be shared. Inclusiveness is one of our core values. We strive to ensure that our retreats are as financially accessible as possible. The Tamar fund makes that aspiration possible. The Tamar Fund is in loving memory of Tamar Bittelman z''l.
Please be sure to read the application guidelines in the form below