Aug 8, 2019 - Aug 11, 2019
Isabella Freedman Jewish Retreat Center, Falls Village, CT
Celebrate a new cadre of spiritual leaders
Led by Rabbi Jill Hammer, Shoshana Jedwab, and Taya Shere
The Kohenet training program uses prayer, ritual, text study, and experiential learning to give women tools of spiritual leadership they can use in their own communities. This weekend celebrates their ordination as Kohenot.
The Kohenet Hebrew Priestess Institute ordains women to serve a changing Jewish world, using an earth-based, embodied, feminist model of leadership that incorporates the spiritual history and contemporary voices of women as a resource for Jewish life.
Celebrate the fifth ordination ceremony of the Kohenet Hebrew Priestess Institute with a weekend of powerful ritual, Shabbat prayer using chant, drumming, and feminine God-language; learning centered around wise women traditions; and time in the outdoors. With the staff of the Kohenet Hebrew Priestess Institute and guest teachers.  The ordination is at 2 pm on Friday afternoon; please plan to arrive in time for the ceremony!
Studying text, integrated with women's other ways of knowing, has helped me find places in Judaism where I can fully engage as a woman.
Teachers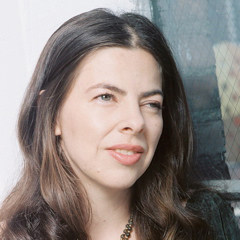 Rabbi Jill Hammer, PhD is an author, educator, midrashist, myth-weaver and ritualist. She is the co-founder of Kohenet: The Hebrew Priestess Institute. She is also the Director of Spiritual Education at the Academy for Jewish Religion, a pluralistic Jewish seminary. Rabbi Hammer is the author of Sisters at Sinai: New Tales of Biblical Women, The Jewish Book of Days: A Companion for All Seasons, and the co-author of The Hebrew Priestess and Siddur HaKohanot: A Hebrew Priestess Prayerbook. Rabbi Hammer conducts workshops on ancient and contemporary midrash, bibliodrama, creative ritual, kabbalah, Jewish dreamwork, and Jewish cycles of time. She was ordained at the Jewish Theological Seminary and holds a doctorate in social psychology from the University of Connecticut.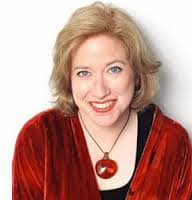 Shoshana Jedwab is a prize-winning Jewish educator and the Jewish Studies Coordinator at the A.J. Heschel Middle School in New York City. She is the founding facilitator of the Makom Drum Circle at the JCC in Manhattan and is a percussionist and performance artist who has trained in bibliodrama and psychodrama. Shoshana has provided empowering drum circles to singles, student, training and bereavement groups. Shoshana has performed with Storahtelling, Chana Rothman, Debbie Friedman, Akiva Wharton, A Song of Solomon, Hebrew Mystical Chant with the Kirtan Rabbi Andrew Hahn, and seasonal events. She is Kohenet's ritual drummer and also serves on the Kohenet faculty.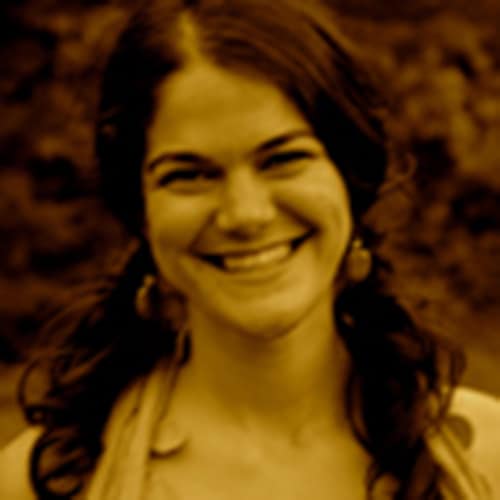 Taya Shere plays passionately in the realms of transformative ritual and embodied vocalization. Taya is co-founder of the Kohenet Hebrew Priestess Institute. Her chant albums Wild Earth Shebrew, Halleluyah All Night and Torah Tantrika have been heralded as "cutting-edge mystic medicine music" and rock devotional tribe worldwide. Taya is co-author of The Hebrew Priestess: Ancient and New Paths of Jewish Women's Spiritual Leadership (forthcoming Ben Yehuda Press) and Siddur HaKohanot: A Hebrew Priestess Prayerbook. Taya mentors resonant students in Sacred Arts and Spiritual Leadership and is Spiritual Leader Emeritus of Olney Kehila Congregation in Olney, MD. Taya makes home, music, and other magic in Oakland, CA. holytaya.com
I'm open to the mystery and to walking the path lit by Shekhinah.
Pre-Arrival Information
Arrival & Departure
Check-in is from 3 to 5 pm on if you are arriving on Wednesday (alumnae/x only) or Thursday. If you are arriving on Friday, you may arrive before 2 pm in order to attend the ordination ceremony at 2 pm. Check-in will resume after the ceremony through 5 pm. Check-in is located in the Main Building — the big red building in the middle of campus. You must be checked out of your room by 10 am on the last day of your stay, Sunday or Monday, if you are staying in a guest room.
Driving & Parking
Driving directions can be found on our website. If using a navigation system, our address is 116 Johnson Rd, Falls Village CT, 06031.
There are two parking lots: one next to the tennis court by the main entrance, and one by the barnyard on the other end of campus. There is also accessible parking located across from the Main Building. Please do not park on the grass anywhere on campus. Parking in front of guest buildings is not allowed.
Train Transportation
For those coming from the New York City area, we are conveniently located just half an hour from Wassaic Train Station, the last stop on the Harlem Line of the Metro North. We offer a shuttle service from and to the Wassaic station at the following times:
12:20 pm on Friday, August 9 from Wassaic Train Station to IF (note: this is the latest train on Friday that will get you here in time for the ordination ceremony)
1:15 pm on Sunday, August 11 from IF to Wassaic Train Station
Advance reservation is required for shuttles. The shuttle fee is $20 per person each way. If you have not already reserved shuttle service during registration, please contract us at registrar@hazon.org or (860) 824-5991 ext. 0 at least a week before the start date of the retreat to reserve your spot; space is limited.
Rideshare
Help to reduce the environmental impact of car trips to and from Isabella Freedman by checking out our carpool initiative! Upon registering, you will receive access to a rideshare board to help connect you with fellow retreat participants. Offering a ride in your car will help reduce carbon emissions, cut down gas costs and make new friends! If you are looking for a ride, adding yourself to the wait list on the right-hand side of the page is the best way to be notified when movements occur.
Kashrut Policy
One of our mashgichim (kosher supervisors) must pre-approve all food items that enter the designated dining spaces. If you plan to supplement our delicious, healthy, farm-to-feast meals, your items must be completely sealed in original packaging. Unapproved food and drinks may be enjoyed anywhere on campus besides our dining spaces.
Packing List
You may want to bring:
Personal medications, including over-the-counter
Toiletries
Flashlight
Chargers for electronic devices
A water bottle and/or travel mug for use outside of dining spaces
Ritual wear
Comfortable clothes for yoga
Hiking boots or sneakers to enjoy our hiking trails
Swimsuit
Sunglasses and hat
Sunblock
A jacket for cool mornings and nights
A raincoat
Camping gear, including your own tent, sleeping bag, pillow, and towel, if you are camping
We provide:
Extra kippot and tallitot, in addition to siddurim
Yoga mats, blankets, and blocks
Heat and A/C in all guest rooms
Linens and towels in all guest rooms
Alarm clocks in all guest rooms
If you're new to Isabella Freedman, check out our Frequently Asked Questions.
Registration and Pricing
We have strived to create the most affordable possible rates and provide multiple options for length of stay that will allow for flexible arrival and departure dates. All-inclusive rates start at $220 per person.
This registration is for friends, family, alumnae/x, and all other guests. If you are a current Kohenet student, you can register for the summer 2019 session of Kohenet here.
Alumnae/i can arrive as early as Wednesday, August 7! All other guests may arrive on Thursday, August 8 or Friday, August 9. All guests have the option of staying through Sunday, August 11 or Monday, August 12. All of these stay options can be found on the registration page.
We strive to make our retreats affordable to everyone.
We believe retreats are important experiences to be shared. Inclusiveness is one of our core values. We strive to ensure that our retreats are as financially accessible as possible. The Tamar fund makes that aspiration possible. The Tamar Fund is in loving memory of Tamar Bittelman z''l.
Please be sure to read the application guidelines in the form below