Feb 14, 2020 - Feb 17, 2020
Isabella Freedman Jewish Retreat Center, Falls Village, CT
A long weekend of yoga, movement, healing, and going inward with Carol Berlin and Edie Raphael.
From February 15-18th we hosted our first Jewish Women's Yoga Retreat at Isabella Freedman. Forty women of all ages, and varying levels of yoga experience, all joined in community for a long weekend of yoga, movement, healing and going inward.
The Retreat featured "Joy" themed yoga sessions led by instructors Carol Berlin and Edie Raphael, beautiful shabbat prayer services led by Anat Hochberg, and a meaningful Accepdance Somatic Dance workshop led by Henny Stern. Stay tuned for updates regarding the next Jewish Women's Yoga Retreat!
View photos from the retreat on our Facebook page.
Teachers
Carol Berlin, E-RYT 500
For over 15 years Carol's yoga students have developed practices that inspire, uplift, and uncover their natural state of wellbeing. Her down to earth, practical, yet artful style of yoga is inspired by the teachers who have deeply impacted her life. She has studied with master yoga teachers Elena Brower, Shiva Rea, and Rolf Gates, as well as her teachers of Chassidus and Jewish Mysticism – Rabbi Ephraim Simon and Mandana Bolour. Carol continues to train in mindful meditation and breath awareness from the Oneness University, in Varadiahpelem, India.
Carol is the founder and director of Freedom Within Yoga Studio in Teaneck, NJ. She is a teacher/trainer for Kinneret Yoga; a unique 200-hour Yoga Alliance accredited yoga teacher training program for women. She is a member of Kula for Karma, a volunteer organization that brings yoga to underserved populations.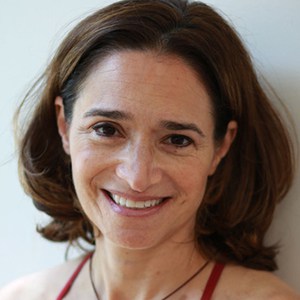 Edith "Edie" Raphael, PhD, RYT 500 is a Wexner Heritage alumna, and an experienced educator who is passionate about finding, creating, and sharing meaningful spiritual connections to Judaism. Edie is a recipient of the Dorbrecht Grant for Judaic Yoga and was named one of Baltimore's favorite yoga teachers in Baltimore Magazine's "Best of Baltimore." She has assumed many lay leadership roles at Baltimore Hebrew Congregation including serving on its board and Executive Committee and creating BHC's "Exploring Spirituality Series." Edie is also the author of Mussar Yoga (Jewish Lights, 2014) and has over 11 years of experience teaching yoga classes in Baltimore and around the country.
Davening Leader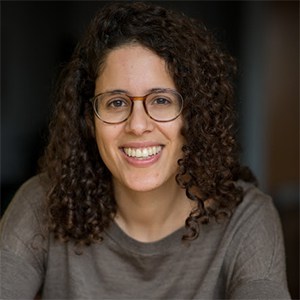 Anat Halevy Hochberg, is a Brooklyn-based musician, teacher, and ritual leader. Anat grounds her practice as a ba'al tefila (prayer leader) in her study of traditional Jewish prayer, earth-based experiential Jewish ritual and education, connection with the Earth and the Divine, and family and community traditions (from Israel, Poland, Hungary, Yemen, Boston, and beyond). Anat has a knack for leading creative services grounded in tradition, and for bringing traditional prayer to life with presence and song.
Anat performs as a solo artist, with her band, Vashti & the NoNoNos, and with other collaborators, including Joey Weisenberg, Miriam Margles, and Batya Levine. Currently, Anat serves as Musician-In-Residence at Yeshivat Hadar in Manhattan. Learn more about her work at anathalevyhochberg.com.
Sample Schedule
Friday, February 14:
Arrival at Isabella Freedman (check-in 3-5 PM)
Welcome Snack
Candle Lighting
Shabbat Services (optional)
Festive Shabbat Dinner
Yoga/Movement Session
Saturday, February 15:
Breakfast
AM Yoga Session
Shabbat Services (optional)
Festive Shabbat Lunch
Free Time/Rest
Hike/Nature Walk
Restorative Yoga
Seudat Shlishit
Communal Havdallah
Night Time Movement Session
Bonfire
Sunday, February 16:
Breakfast
AM Yoga Session
Lunch
Free Time
Hike/Nature Walk
Movement/Dance Session
Dinner
Restorative Yoga/Meditation
Monday, February 17:
Breakfast
AM Yoga Session
Closing Session
Lunch
Departure (1 PM) – See you next time!

Scholarships
We strive to make our retreats affordable to everyone.
We believe retreats are important experiences to be shared. Inclusiveness is one of our core values. We strive to ensure that our retreats are as financially accessible as possible. The Tamar fund makes that aspiration possible. The Tamar Fund is in loving memory of Tamar Bittelman z''l.
Please be sure to read the application guidelines in the form below