Feb 15, 2019 - Feb 18, 2019
Isabella Freedman Jewish Retreat Center, Falls Village, CT
A long weekend of yoga, movement, healing, and going inward with Carol Berlin and Edie Raphael.
We invite you to step away from the responsibilities and to-do lists of your daily life as you reconnect with yourself – in body, mind, and soul – in a mutually supportive women-only environment for movement and communal sharing. Join us for an immersion in peace and joy, and remember the abundance of wisdom and health that's always within.
The weekend will feature multiple yoga sessions per day that are accessible to all yogis – from beginner to advanced. Yoga will also be accompanied by healing movement and meditation modalities. Plus you'll enjoy kosher organic farm-to-table cuisine, optional Shabbat services, and the breathtaking winter landscape.
By creating a space for female-identified people, including female-identifying members of the trans community, we seek to provide a welcoming and safe environment in which we hope everyone will have an opportunity to participate to their fullest.
Teachers
Carol Berlin, E-RYT 500
For over 15 years Carol's yoga students have developed practices that inspire, uplift, and uncover their natural state of wellbeing. Her down to earth, practical, yet artful style of yoga is inspired by the teachers who have deeply impacted her life. She has studied with master yoga teachers Elena Brower, Shiva Rea, and Rolf Gates, as well as her teachers of Chassidus and Jewish Mysticism – Rabbi Ephraim Simon and Mandana Bolour. Carol continues to train in mindful meditation and breath awareness from the Oneness University, in Varadiahpelem, India.
Carol is the founder and director of Freedom Within Yoga Studio in Teaneck, NJ. She is a teacher/trainer for Kinneret Yoga; a unique 200-hour Yoga Alliance accredited yoga teacher training program for women. She is a member of Kula for Karma, a volunteer organization that brings yoga to underserved populations.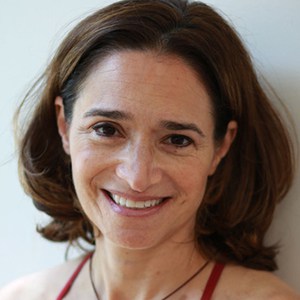 Edith "Edie" Raphael, PhD, RYT 500 is a Wexner Heritage alumna, and an experienced educator who is passionate about finding, creating, and sharing meaningful spiritual connections to Judaism. Edie is a recipient of the Dorbrecht Grant for Judaic Yoga and was named one of Baltimore's favorite yoga teachers in Baltimore Magazine's "Best of Baltimore." She has assumed many lay leadership roles at Baltimore Hebrew Congregation including serving on its board and Executive Committee and creating BHC's "Exploring Spirituality Series." Edie is also the author of Mussar Yoga (Jewish Lights, 2014) and has over 11 years of experience teaching yoga classes in Baltimore and around the country.
Sample Schedule
Friday, February 15:
Arrival at Isabella Freedman (check-in 3-5 PM)
Welcome Snack
Candle Lighting
Shabbat Services (optional)
Festive Shabbat Dinner
Yoga/Movement Session
Saturday, February 16:
Breakfast
AM Yoga Session
Shabbat Services (optional)
Festive Shabbat Lunch
Free Time/Rest
Hike/Nature Walk
Restorative Yoga
Seudat Shlishit
Communal Havdallah
Night Time Movement Session
Bonfire
Sunday, February 17:
Breakfast
AM Yoga Session
Lunch
Free Time
Hike/Nature Walk
Movement/Dance Session
Dinner
Restorative Yoga/Meditation
Monday, February 18:
Breakfast
AM Yoga Session
Closing Session
Lunch
Departure (1 PM) – See you next time!