Aug 9, 2017 - Aug 13, 2017
Isabella Freedman Jewish Retreat Center, Falls Village, CT
Where Judaism, food and environmentalism meet up with foodies, farmers, activists, nutritionists, writers, chefs, home cooks, restaurateurs, entrepreneurs, educators, rabbis and many more.
The Hazon Jewish Food Conference was life changing for me. It was like nothing I've ever been a part of before and more beautiful and inspiring than anything I could have imagined. Collaboration, creativity, healthy food, Jewish culture, sustainability, food justice, and the deep connection to others who share my passions for creating a world that I want to live in.
Whether you want to expand your culinary repertoire, experience the pleasure of harvesting your own organic fruits and veggies, unpack the complexities of our global food system, or connect to our ancient food tradition, there is something for everyone at the Hazon Food Conference.
Enjoy outdoor wood-fire cooking, berry picking and veggie harvesting, late-night stargazing and bonfires, swimming, boating, hiking, and other summer-fun activities.
Feast on kosher, organic, and ethically sourced farm-to-table cuisine.
Develop a deeper relationship with your food and where it comes from.
Learn with world-class experts, activists, artists, chefs, and community leaders.
Strengthen your culinary skills with leading chefs.
Examine issues of food justice and climate change.
Celebrate Shabbat in a vibrant, pluralistic Jewish community, with three options for prayer services – renewal, traditional egalitarian, and orthodox.
Young foodies – ages 5-12 – can learn alongside their parents and guardians in our specially designed Kids' Food Conference. Click the "kids" tab to the right to learn more.
Four tracks will allow you to explore how we relate to food from four different angles:
Food Justice and Sustainability
Jewish Learning, History and Culture
Health and Nutrition
DIY (Do-It-Yourself) & Cooking Demonstration
take a look at last year's schedule
Rates and Registration
Last year we sold out, and this year we are expecting an unprecedented 250 participants at this continuously growing event. Register now!
Registration fees include four-night stays at Isabella Freedman in our comfortable rustic lodging, wonderful, healthy, farm-to-table kosher meals throughout the weekend, and all programming. All prices are per person.
| | |
| --- | --- |
| Standard Plus This per-person price is for double-occupancy. Standard Plus rooms have queen or twin-sized beds, a private bathroom, and are located in our Weinberg and May buildings. | $990 |
| Standard Housing This per-person price is for double-occupancy . Standard rooms have queen or twin-sized beds and a private bathroom in our Pine and Scheuer buildings. | $775 |
| Basic Housing This per-person price is for double-occupancy. Basic rooms have twin-sized beds (some queen beds are available on a limited basis and are first come, first served) and a shared bathroom in our Maple, Blue Heron, and Cedar buildings. | $610 |
| Dormitory This per-person price is for double or triple-occupancy, meaning you could be sharing a room with up to two other people. Dormitory rooms have bunk beds and a shared bathroom in our Kaufmann or Elm buildings. | $530 |
| Camper The camper fee includes all meals, programming, use of the facility, and access to bathrooms and hot showers. Campers must provide their own tent and bedding. Prices are per person. | $300 |
| Commuter The commuter fee includes all meals, programming, and use of the facility throughout the Conference. Overnight lodging is not included. Prices are per person. | $300 |
| Children Children's rates apply to children ages 5 -12 staying in the same room as two adults. Children under the age of 5 are free, and teens 13 and up pay adult prices. Prices are per person. Children will be automatically enrolled in the Kids' Food Conference upon registering. | $240 |
Single-occupancy upgrades are available for Basic, Standard, and Standard Plus lodging.
Online registration is for full credit card payments only. You will receive a confirmation email once you have registered. If you do not receive the confirmation email within 24 hours of registering, please call us at (860) 824-5991 ext. 0
We strive to make our programs affordable to everyone. Limited scholarships are available, please see the scholarships tab for details.
Kids Food Conference
While adults and teens are participating in the Hazon Food Conference, the home of the Jewish food movement, kids ages 5-12 will be having their own memorable experience at the Kids' Food Conference! The Kids' Food Conference will give KFC a whole new meaning!
Children will engage with field experts in dynamic and age appropriate ways on the same topics as the adult programming, including:
Health and Nutrition
Jewish Learning, History, and Culture
Food Justice and Values
Cooking Demonstrations and DIY Projects
Hazon, means "vision," and works to create a healthier and more sustainable Jewish community, and a healthier and more sustainable world for all. In order for this work to succeed, we need young people to become involved in the movement towards a healthier food system. Youth have the power to take our society in a new direction and rethink the world into which they have been born.
It is up to us to make healthy food choices for ourselves, but in many ways our society puts us at a disadvantage. Youth do not have the buying power of adults, yet food advertisements are filled with exciting images of junk food. How do we ingrain the knowledge of healthy snacking into our minds so it is an easy choice to go for carrots and peanut butter instead of potato chips? How do we change the larger system so school food is healthy and tastes good? How can we grow food in our homes and communities? The KFC will address these issues and more in a dynamic, engaging, age-appropriate way.
I am planning to eat fewer processed foods at dinner times – i.e. things that come in a box – and work harder to prepare meals in advance that use whole ingredients instead, so I don't have to sacrifice the efficiency of having food ready to eat when I get home.
Scholarships
We strive to make our retreats affordable to everyone.We believe retreats are important experiences to be shared. Inclusiveness is one of our core values. We strive to ensure that our retreats are as financially accessible as possible. We have a variety of scholarship options available.
Tamar Fund Scholarships
The Tamar fund makes our aspiration for inclusive retreats possible. Scholarships are awarded on a rolling basis and are awarded exclusively for dormitory lodging, camping, and commuting (pending availability).
Read about more about the Tamar Fund, in loving memory of Tamar Bittelman z''l.
Application Process
Applications must be received at least three weeks in advance of the retreat for which you are applying. Please only register after receiving a response; the scholarship will not be applied retroactively.
We will respond to Tamar Fund scholarship applications within seven business days of receipt.
If you are awarded a scholarship, you will have one week to register for the retreat at the reduced rate, after which time the offer will expire.
A scholarship does not guarantee availability at the time of registration; due to the inherent turnaround time of the application process, we recommend applying as early as possible to secure a spot at the retreat.
If you have any questions, please contact us at registrar@hazon.org or (860) 824-5991 x0.
Lisa Anne Botnick Scholarship for Teens (13-17 years old)
Are you a young foodie? Do you dream about milking cows while in class? Are you interested in learning how to eat more sustainably? Are you curious about how to fight climate change at the grocery store? Then the Hazon Food Conference is for you! Learn, explore, and meet new people who are also excited about food! Bring back new ideas to your school and community. Through the generous support of a donor, Hazon is pleased to offer scholarships to a limited number of teens between the ages of 13 – 17. Email arielle.aronoff@hazon.org for more information.
Scholarship For Rabbinical Students
Through the generous support of an anonymous donor, Hazon is able to offer a limited number of scholarships for current rabbinical students to participate.  The goal of this scholarship is not only to make it possible for current rabbinical students to attend the Hazon Food Conference, but additionally to support rabbinic students who are interested in including issues of food justice and Jewish food traditions in their repertoire as rabbis and leaders in the Jewish community.
We are especially looking for individuals who are looking to bring back Jewish food education to their communities and their studies. Open the application below to apply. For more information, please email jessica.berlin@hazon.org.
Application Details
The scholarship will cover all program fees and housing expenses ($530 value).
The following will be expected from all rabbinical student scholarship recipients:
Active, enthusiastic participation throughout the entire conference, beginning Wednesday August 9th at 3:00 pm through Sunday, August 13th at 11:00 am
Participation in services, according to your background and training, such as preparing allyiot for Saturday morning services, leading services, etc;
Help lead blessings before or after meals;
Other responsibilities, as they arise. These roles will be established prior to the conference with enough time for you to adequately prepare.
In addition, all rabbinical scholarship recipients will be asked to participate in:
Advertising and recruiting at your Rabbinical school – you will share with the newsletter, listserv, both prior to the Food Conference and writing about your experience after.
Organize one event at your school before the conference like a lunch-time or evening text study, and one follow-up event after the food conference. Some potential post event ideas can be a house-meeting, teaching, pie baking event with text study, a dvar torah given at your student pulpit, or an adult study session.
This scholarship is available to matriculated students of accredited rabbinical schools. Students entering Rabbinical School in Fall 2017 are eligible to apply. Students who will have graduated before August 2017 are not eligible to apply.
If you are currently enrolled in a rabbinical school and are interested in further exploring the intersection of Jews, food, and contemporary life please submit your application by July 9, 2017


Denver and Boulder Area Residents Scholarship
Through the generous support of Rose Community Foundation, Oreg Foundation, and 18 Pomegranates, Hazon is pleased to offer Food Conference scholarships for people from the Denver and Boulder areas. We are seeking a diverse group of applicants of all ages and religious backgrounds who want to get inspired by national programs and like-minded leaders so that they can return and continue to make Jewish food and environmental programming a vibrant part of the Colorado Jewish community. If you have any questions, please contact colorado@hazon.org.
Detroit Residents Scholarship
Hazon Detroit has limited scholarship funding available for participants at the Food Conference. For more information, please email sue.salinger@hazon.org.
Guest Pre-Arrival Information
Arrival & Departure
Check-in is from 2 to 5 pm on Wednesday, August 9. If you are arriving on a different day, you may check in with the retreat manager on duty anytime after 4 pm on your arrival day. You must be checked out of your room by 10 am on Sunday, August 13 or by 10 am on your last day. The Conference will come to an end with brunch on Sunday.
Transportation
For those coming from the New York City area, we are conveniently located just half an hour from Wassaic Train Station, the last stop on the Harlem Line of the Metro North. We offer a shuttle service at the following times for this retreat:
2:03 pm on Wednesday from Wassaic Train Station to IF
4:03 pm on Wednesday from Wassaic Train Station to IF
11:30 am on Sunday from IF to Wassaic Train Station
If you have not already reserved shuttle service during registration, please call (860) 824-5991 ext. 0 to reserve your spot.
For more information on getting here, click here.
Rideshare
Help to reduce the environmental impact of car trips to and from Isabella Freedman by checking out our carpool initiative! Upon registering for the Conference, you will receive access to a virtual rideshare board so you can connect with fellow participants. Offering a ride in your car will help reduce carbon emissions, cut down gas costs and make new friends! If you are looking for a ride, adding yourself to the wait list (on the right hand side of the page) is the best way to be notified when movements occur.
Kashrut Policy
One of our mashgichim (kosher supervisors) must pre-approve all food items that enter the designated dining spaces. If you plan to supplement our delicious, healthy, farm-to-feast meals, your items must be completely sealed in original packaging. Unapproved food and drinks may be enjoyed anywhere on campus besides our dining spaces.
Packing List
You may want to bring:
Over-the-counter and/or prescription medications
Toiletries
Flashlight
Chargers for electronic devices
Rain gear (a jacket and/or umbrella)
Ritual wear
Comfortable, loose-fitting clothes for yoga
Closed toe shoes
Hiking boots to enjoy our many trails
Gear for summer weather (sunglasses, swimsuit, hat, sunscreen, water bottle)
We provide:
Toiletries like deodorant and toothpaste for sale in the bookstore
Extra kippot and tallitot, in addition to siddurim
Yoga mats, blankets, and blocks
Heat and A/C in all guest rooms
Linens and towels in all guest rooms
Alarm clocks in all guest rooms
If there are details of your stay or arrival that you still need to share with us here at the retreat center, please email us at registrar@hazon.org
Check out our Frequently Asked Questions.
2016 Presenters
At last year's Food Conference we had an all-star line-up of presenters. You can expect nothing less this year. Stay tuned for more information!
Arielle Aronoff
came to Hazon first as a Teva educator. She found a place in this community and did not want to leave. After spending the fall and winter at Isabella Freedman, she took a seasonal outdoor education position for the spring and quickly returned to be the Camp Teva Manager. Prior to her work with Hazon, Arielle worked as a farmer, baker, and healthy school food advocate/educator. Arielle spends her time hiking, baking sourdough bread, and foraging for berries and mushrooms.
Carol Berlin
is an e-RYT 200 (Experienced Registered Yoga Teacher) and founder of Freedom Within Yoga in Teaneck, New Jersey. She has been teaching yoga for over 12 years and yoga teacher trainings for three years. Carol has done extensive study of the chakras, meditation, and breath work at the Oneness University in India. Carol brings practical, day-to-day relevance to the practice of yoga. She empowers students to awaken their own inner wisdom and maintain a sense of equilibrium, on and off the mat.
Jess Berlin
is thrilled to be the JOFEE Manager and lead staff planning the Hazon Food Conference at Isabella Freedman. Jess grew up in a family of yogis, restaurateurs and food manufacturers, where cooking and gathering around large rowdy tables was an essential part of her life. She has a lifelong passion for Jewish text and spirituality, having spent 4 years studying and teaching in Israel as well several months studying meditation in India. After graduating from Queens College, with a degree in Urban Planning, she served as a key administrator at American Jewish World Service and AVODAH and completed a farm apprenticeship at Eden Village Camp. Her passions include fermentation, coming up with creative recipes out of her CSA veggies, being outdoors in all weather, hiking and singing.
Aryeh Bernstein
lives in Chicago, where he teaches Torah in various social justice settings. He is the Chicago Fellowship Coordinator for Avodah, Educational Consultant for the Jewish Council on Urban Affairs, Director of the Hyde Park Teen Beit Midrash, and Coordinator of the Mishkan-Avodah-JCUA Chicago Social Justice Beit Midrash. He comes to the Food Conference as resident animal welfare educator for Farm Forward's Jewish Initiative for Animals (JIFA) and has taught at Mechon Hadar, Drisha, Camp Ramah in Wisconsin, the TAKUM social justice beit midrash, and campuses, communities, and organizations around the U.S. and Israel. He is a Senior Editor of
Jewschool.com
.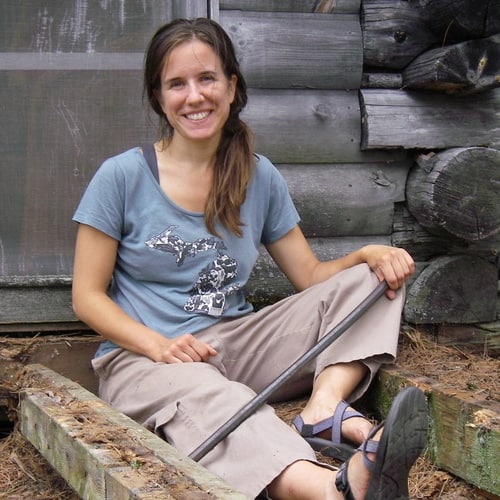 Since being an Adamah fellow in the Fall of 2005,
Rebecca Bloomfield
has taught at The Edible Schoolyard in Berkeley, California, managed the Organic Farmer Training Program at Michigan State University, and operated her own small farm business, Bloomfield Farm, in Ottawa, Canada. Her values of good food, strong community, and the connection to something-greater has brought her back to Adamah as the Associate Director. She loves yoga, warm drinks, quiet walks, and any time spent at her family cottage in Temagami, Ontario.
Christopher Carter
is an Assistant Professor of Theology at the University of San Diego whose work explores how religion and the institution of factory farming affect food choices within the African American community. He is a United Methodist pastor and holds a seat on the steering committee for the prestigious Animals and Religion Group of the American Academy of Religion. As a Farm Forward Faith in Food Fellow, Rev. Dr. Carter is studying the impact that the U.S. food policies and practices that created the factory farm have on people of color.
Sarah Shamirah Chandler
is the CCO (Chief Compassion Officer) and team leader at Jewish Initiative for Animals (JIFA) where she works to support Jewish institutions to establish meaningful food policies rooted in Jewish ethics and animal welfare. She recently served as the Director of Earth Based Spiritual Practice for Hazon's Adamah Farm and teaches, writes and consults on a national level on issues related to Judaism, the environment, mindfulness, food values, and farming.
Michael Fraade
is a JOFEE Fellow in Louisville, KY. He grew up in Connecticut, where his early love of the outdoors was fostered by Camp Ramah, Boy Scouts, and gardening with his father. He received a BA in history from Yale and has spent time WWOOFing in the American South, and working for Camp Ramah in New England and for the Rabbinical Assembly in NY. Prior to becoming a JOFEE Fellow, Michael was the livestock manager of a small farm in Virginia. Michael's JOFEE Fellowship placement is with the Jewish Community of Louisville, KY where he is excited to help run the community garden and to expand food justice efforts through partnerships with local organizations.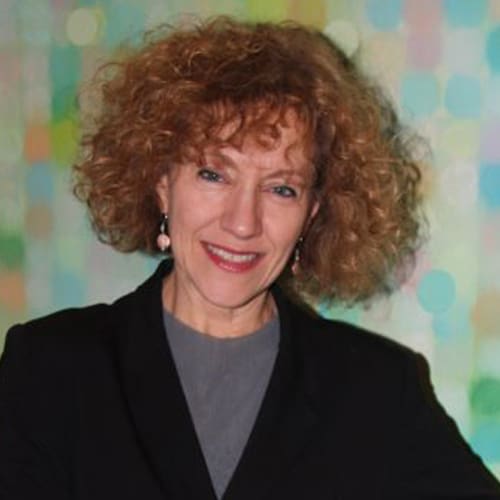 Judith Friedlander
is the founder of the not-for-profit organization FoodFaith. This initiative emerged from her PhD research at the University of Technology Sydney's Institute for Sustainable Futures. As a journalist who has worked for over 25 years with a number of Australia's leading newspapers including The Sydney Morning Herald and The Australian and with current affairs television programs, Judith has always been passionate about connecting different cultures and faiths and raising awareness of environmental issues. FoodFaith, created in 2015, aims to forge connections between different faiths and cultures by celebrating food customs and practices and by drawing on shared wisdoms about sustainability. The "Planting Seeds" interfaith and community garden in Sydney is FoodFaith's cornerstone initiative and there are plans to create more of these gardens. By growing and tending food plants together and by sharing meals, bridges are built between different faiths and cultures. FoodFaith also facilitates educational sessions by leading faith and cultural representatives and is building a rich bank of educational resources for communities to learn more about their own and others' food and sustainable practices. FoodFaith's mantra is "Fertile common ground" with a focus to bring different people to the same table. More information on FoodFaith can be found at:
foodfaith.com.au
Justin Goldstein
serves as a rabbi at Congregation Beth Israel in Asheville, NC. Ordained in 2011, Justin spent his final year of rabbinical school interning with Hazon as a Rabbinic Fellow. Having taught on food justice and sustainability for many years, Justin's writings have been featured in the Forward, Sh'ma Journal, as well as various books and websites. Justin is a Rabbis Without Borders Fellow and was selected by the Forward as one of the most inspiring rabbis of 2016.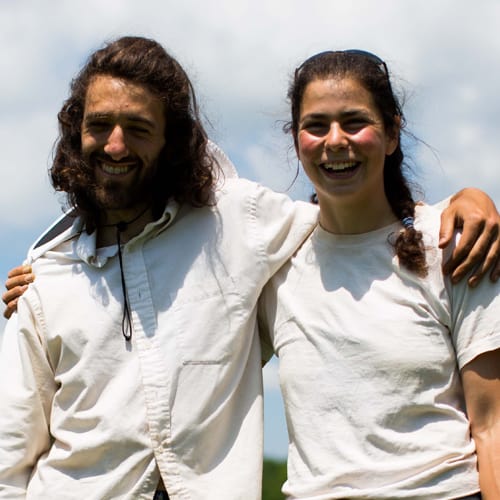 Miriam Goler and Mark Stonehill
grew up in New York City and met in high school. They learned to farm by apprenticing at Easy Bean Farm in Minnesota, Quail Hill Farm on Long Island and North Branch Farm and Mandala Farm in Maine. In 2014 they started Full Circus Farm, a CSA vegetable farm and fruit tree nursery, in Pine Plains, NY. They currently grow two acres of certified organic vegetables and manage an additional two acres in cover-crop using a team of Haflinger ponies. In the nursery, they graft and grow about 30 different varieties of fruit trees, mainly apples and pears. They are joined in their work on the farm by their draft horses, Sandy and Sunshine, their dairy cows, June and Tango, and a small flock of hens.
Amy Green
is the owner of Naked Hummus, a sustainable small batch hummus company, and Real Food U, a health and wellness consulting company. Amy now resides in her hometown of Louisville, after spending over 20 years around the world. Her passions include baking and spreading her love of healthy eating.
Yadidya Greenberg
is the program coordinator and kosher meat & animal welfare specialist at JIFA. Yadidya works to increase access to and popularity of higher welfare kosher meat products. Yadidya is a certified shochet (kosher slaughterer) who's worked in an industrial kosher slaughterhouse and has taught about shechita and animal welfare throughout the country.
Aaron S. Gross
has played a leadership role in a wide variety of national and international farmed animal welfare campaigns in the Americas, India, and the Middle East since the mid-1990s. While collaborating with novelist Jonathan Safran Foer on Foer's internationally best-selling critique of industrial farming, Eating Animals, Gross saw the need for an organization devoted entirely to ending factory farming and creating humane and sustainable alternatives to it. As a result, he incorporated Farm Forward in 2007. Gross also serves as a tenured Associate Professor at the University of San Diego where he teaches courses on animals and religion, food and religion, and modern Jewish thought. He has authored two scholarly books and numerous articles dealing with animal and food ethics from both religious and secular perspectives, including his critically acclaimed The Question of the Animal and Religion: Theoretical Stakes, Practical Implications. Gross serves as Vice President of the Society for Jewish Ethics and serves on the Faith Advisory Council of the Humane Society of the United States.
Andrew Gurwitz
is the Associate Director of Eden Village Camp. He has led the camp's operations, visioning, and strategy since the camp's first summer. He has helped shape almost every aspect of the organization, including as the lead architect of their sustainability and food initiatives. He brings a wealth of camp, non-profit, operational, and start-up experience, including helping launch the Agahozo-Shalom Youth Village in Rwanda, co-founding a technology start-up, and consulting for several new businesses and non-profits. He graduated from the University of California Berkeley.
Amalia Haas
, CEO / Founder of Bee Awesome, is a thought leader, social entrepreneur, and food justice activist whose work has been featured in Kosher Nation. She is the beekeeper behind The Land of Milk and Honey (varietal honey tasting & pairing programs), BeeHive Your Classroom (STEM edutainment), and BeeHive Your Business (team-building focused business consulting). Amalia purveys raw varietal honeys (retail and wholesale to nonprofits for fundraisers) at
www.amaliahaas.com
. A proud mother of six fantastic kids, Amalia is thrilled to be at the Hazon Food Conference with Ilan (13), Netta (11), Aviva (6) and Avraham (6). Stay in touch! Find Amalia at:
HoneyBeeJewish@gmail.com
.
Ian Hertzmark
is a farmer, kosher butcher, and teacher based in Baltimore, MD. He farms small grains on 28 of the nicest acres in the Mid Atlantic Piedmont called Migrash Farm and is growing a community milling operation around local grains and a hard working stone mill. Additionally, Ian is the production manager and lead kosher butcher for Grow and Behold Foods as well as a STEM teacher of bright 6th graders at Ohr Chadash Academy.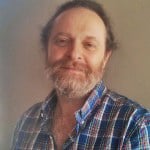 Tom Hidas
is the Executive Chef at Eden Village Camp. Tom's love affair with food began at a young age and was nurtured by his mother's cooking. Shortly after graduating from the University of Pennsylvania, Tom began working in restaurants across the country, finally settling in Amherst, Massachusetts. In Amherst, he opened his own restaurant specializing in Asian noodles, cultivating relationships with local farmers to integrate seasonal specialties into the menu. At Eden Village, Tom has been able to put into practice a lifetime of knowledge to create one of the most dynamic institutional kitchens in the country.
Melissa Hoffman
is a humane education and program specialist at JIFA. Melissa works with Jewish institutions and communities to develop materials and programs that foster compassion, respect, and responsibility for all living beings. Recently, she earned a M.S. in Animals and Public Policy from Tufts University School of Veterinary Medicine in Massachusetts. Melissa has also worked extensively as a cantorial soloist and Jewish educator, and is an animal care volunteer at the International Bird Rescue in California.
Hannah Jacobson-Hardy
, founder of Sweet Birch Herbals, is a holistic health coach and community herbalist devoted to providing western Massachusetts with high-quality plant-based medicines that are locally grown and sustainably wild-crafted. Hannah approaches her work with compassion and an open heart, as she serves a wide range of clients. She also offers herbal medicine classes throughout Massachusetts. Hannah creates custom blended formulas and provides specifically tailored protocols that include nutritional guidance and lifestyle suggestions. All of her plant medicines are sustainably wild crafted and cultivated to ensure abundance for future generations.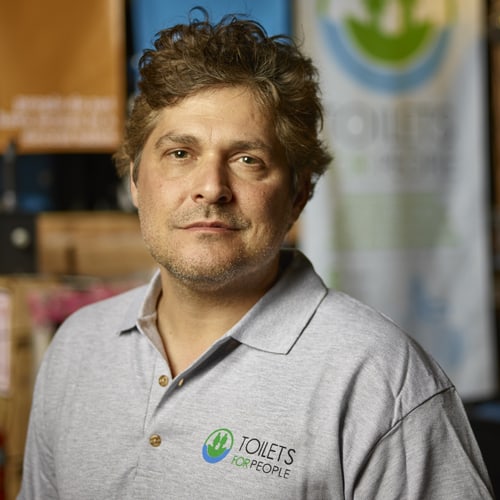 Jason Kass
is the Founder and President of
Toilets for People
(TfP), a social business, established in 2013, that designs and manufactures open-source, waterless composting toilets, and trains NGO partners in the developing world on how to build, install, and maintain them. TfP's signature product – the Compact, Rotating, Aerobic, Pollution-Prevention, Excreta, Reducer, aka the CRAPPER – is an affordable, self-contained, easy-to-use, long-lasting composting toilet that uses a proven technology to safely treat human waste and is specially suited for use in flood-prone areas, informal urban settlements and refugee camps worldwide. Jason is an environmental engineer by trade with 15 years experience in water supply protection, sanitation and environmental cleanup. He began his international development career as a volunteer with Engineers Without Borders where he designed water and sanitation systems from 2006-2012.
Patty Lovera
is the Assistant Director of Food & Water Watch and coordinates FWW's food policy team. Patty has a bachelor's degree in environmental science from Lehigh University and a master's degree in environmental policy from the University of Michigan. Before joining Food & Water Watch, Patty was the deputy director of the energy and environment program at Public Citizen and a researcher at the Center for Health, Environment and Justice. In addition to many labeling issues, FWW's food work includes fighting the TPP, factory farms, food safety and meat inspection, and the need for antitrust policy to address growing consolidation in the food and agriculture system.
Rachel Makleff
is a retired quality assurance officer in health care who never got invited to parties and was fired from time to time for being too enthusiastic. When family tragedy struck, the world of activism she was studying found her and she was able to change the Wisconsin State Code of Regulations, adding acquired cognitive disability to the list of eligible services. Along the way, she worked with an ex-nun to found Wisconsin Brain Trauma Society and its network of support groups. She found great excitement immediately in retirement – in the Climate March and sitting in on the Secular New York State Working Group on the Farm bill for starters. She now volunteers for a number of advocacy organizations and loves policy debates. She sat in front of the instructor at so many Hunter lectures on food that she was invited to audit a graduate course in Ecology and Nutrition at Teachers College. Every year her respect for Hazon in its values and projects deepens. A Detroit native, she was thrilled to visit the Hazon Detroit staff at their first Food Festival last summer and to attend a meeting of Detroit Jews for Justice. Rachel is proud of her two sons and two granddaughters.
Jessica Minnen
is the Resident Rabbi and Cities Director at OneTable, an online and in-person hub that inspires emerging adults to host and share Shabbat dinner. She is also the founder of Seven Wells and Ecstatic Mincha. Jessica is the Vice Chair of the board of the American Jewish Society for Service and for the past five years has led experiential, intergenerational High Holiday services at Congregation Beth El in Bethesda, Maryland. Originally from Paducah, Kentucky, Jessica is an alumna of Washington University in St. Louis, the Pardes Institute of Jewish Studies, Paideia: The European Institute for Jewish Studies in Sweden, Baltimore Hebrew University, and the Jewish Theological Seminary.
Hody Nemes
joined Hazon after working as a reporter for The Forward's news and digital teams. A graduate of Yeshivat Maale Gilboa and Yale, he was the advocacy co-chair of the Yale Student Environmental Coalition and a research associate for the Yale Project on Climate Change Communication, which studies public perceptions of climate change. He assisted in the execution of the Limmud NY 2014 conference, and previously served as a communications intern for Hatenuah Hayerukah, Israel's green party, which regrettably did not improve the party's electoral fortunes. In his spare time, Hody plays xylophone and steel pan and worries about climate change. He originally hails from St. Louis, Missouri.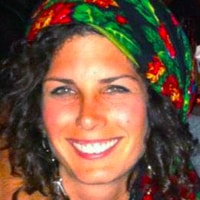 Marissa Nuckels
is the founder of
The Homestead Jerusalem
, a brand new Jewish urban farm and home-based community center in Nachlaot, Jerusalem. She received her B.A. from UCSB in Religious Studies, a Permaculture Design Certificate in Jerusalem, and was part of the Spring 2015 Presentense LA cohort. A vibrant, high-spirited community organizer, seasoned urban farmer, and Jewish educator, Marissa is passionate about the intersection of Judaism and nature — connecting the religious tradition back with its roots, practically and spiritually.
Eric Robbins
is the President and CEO of the Jewish Federation of Greater Atlanta and was formally the CEO of Camp Twin Lakes, a network of camps for children with serious illnesses and life changes. Eric is a co-founder of Limmud Atlanta SE and now serves on its Board of Directors. Eric received a Bachelor's of Science from Georgia State University and a Master's in Social Work from the Wurzweiler School of Social Work at Yeshiva University.
Jessica Roff
is the Programs Manager for Catskill Mountainkeeper and was the Downstate Regional Organizer for New Yorkers Against Fracking, organizing against fracking and its infrastructure mainly in New York City, Westchester, and Long Island. She is a lawyer by training, but has been working as a climate justice, anti-fracking, and food justice activist since moving back to Brooklyn from Washington, DC in 2009, implementing creative actions and community-based educational events to fight against local pipelines and support communities' struggles against compressor stations and other infrastructure. She was a full-time relief and rebuilding organizer in the Rockaways after Superstorm Sandy, working closely with community members and organizations. Prior to this, Jessica worked for the US Commission on Civil Rights and then spent nearly eight years practicing Federal Indian law at the Department of the Interior focusing on treaty hunting and fishing rights, law enforcement in Indian Country, and international negotiations on the rights of indigenous peoples.
Eli Rogosa
is an Israeli farmer, artisan baker and anthropologist. She founded and managed the Jerusalem Cityfarm for seven years, worked in the West Bank as an extension for ecological water management and organic farming, and worked with the Israeli gene bank, Machon Volcani, to collect the almost-extinct ancient grains of Eretz Israel. She was funded by the European Union for 5 years to collect rare seeds in Europe with gene banks. Eli is author of
Restoring Heritage Grains – Culture, Biodiversity, Resilience and Cuisine
published by Chelsea Green, and manages the
Heritage Grain Conservancy
on her biodiversity farm in Western Massachusetts with her husband Cr Lawn. She bakes amazing sourdough einkorn bread from the einkorn seeds that she collected in Israel and now grows on her biodiversity farm.
Sue Salinger
creates the direction of and manages Hazon's program in Metro Detroit. She leads a dedicated team that is re-imagining what it means to be Jewish in a city and region undergoing rapid change, through partnering to build capacity within existing Jewish institutions in Jewish Outdoor, Food & Environmental Education, and creating new programs and experiences that bring people together across difference around health and sustainability. Sue was the Director of Lifelong Learning at Temple Emanu-El in Oak Park, Michigan, and Director of Education at Congregation Nevei Kodesh in Boulder, Colorado. She graduated with a Masters of Fine Arts in Writing and Poetics at Naropa University, an MA in Communications and Philosophy at the European Graduate School in Switzerland, and is A.B.D. towards a PhD in Communications Philosophy at EGS. While at Naropa, Sue was a teaching assistant to Rabbi Zalman Shachter-Shalomi, zt"l. She's a Master Gardener and lives in Sylvan Lake, Michigan.
Adam SaNogueira
entered the kitchen as an apprentice in 1999, where he has stayed since. Adam attended culinary school and apprenticed at two Michelin starred restaurants in Italy. He worked for four years in his native state of Connecticut at Isabella Freedman Jewish Retreat Center, first as Adamah's Lead Pickler, and then as Chef and Foodservice Director. Adam continues to be inspired to improve the world through making food. He currently lives in Durham, North Carolina with his wife, Rikki, and daughter, Halleli, where he enjoys the Eno River, the Duke Botanical Gardens, and the beer.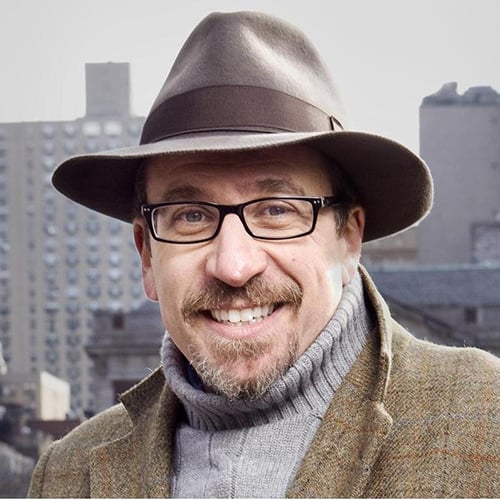 Nigel Savage
, originally from Manchester, England, founded Hazon in 2000, with a Cross-USA Jewish Environmental Bike Ride. Since then, Hazon has grown the range and impact of its work in each successive year; today it has more than 60 staff, based in New York City, at Hazon's Isabella Freedman campus, and in other locations across the country. Hazon plays a unique role in renewing American Jewish life and creating a healthier and more sustainable world for all.
Nigel has spoken, taught, or written for a wide and significant range of audiences. (A selection of his essays are at hazon.org/nigel). He has twice been named a member of the Forward 50, the annual list of the 50 most influential Jewish people in the United States, and is a recipient of the Bernard Reisman Award. He has given Commencement speeches at Wagner (NYU, in 2011) and at Hornstein (Brandeis, in 2014). In 2015 he was awarded an honorary doctorate by the Jewish Theological Seminary.
Before founding Hazon, Nigel was a professional fund manager in London, where he worked for NM Rothschild and was co-head of UK Equities at Govett. He has an MA in History from Georgetown, and has learned at Pardes, Yakar, and the Hebrew University. He was a founder of Limmud NY, and serves on the board of Romemu. He is believed to be the first English Jew to have cycled across South Dakota on a recumbent bike.
Rabbi Shlomo Barya Nadiv Schachter
currently serves as the OU-JLIC Rabbi at the University of Illinois at Champaign Urbana. The son of Rabbi Zalman Schachter-Shalomi and ordained by Rabbi Shlomo Riskin, Rabbi Shlomo is heir to both Chassidic lineage and the intellectual legacy of Rabbi Joseph B. Soloveitchik. A trained and certified Shochet (Kosher slaughterer), Shlomo is experienced in the entire process of turning living animals into Kosher food, including the rare skill of removing the sciatic nerve from the hindquarters. He is an American Football Coach in Israel; defensive coordinator of the three time IFL champion Judean Rebels as well as the defensive line coach of the Israeli National Team. Shlomo specializes in creativity within Jewish texts, balancing Halachic examination with Chassidic insights and finding the "Holy sparks" in pop-culture. Rabbi Schachter particularly enjoys speaking on the subjects of Do It Yourself "DIY" Mitzvot, Football in the Torah, Organic Theology and the Halachic legacy of his father. Rabbi Schachter holds a degree in Modern Religious Thought from Oberlin College where he was a three year varsity letter winner at defensive end while still keeping Shabbos.
Katie Scott
is the New England Food Policy Coordinator for the Humane Society of the United States. Katie travels throughout the area, meeting with food service directors of school districts, colleges, hospitals, and other institutions to assist them in serving and promoting plant-based foods, known to be a better choice for our health and for our planet. Katie has also been working with JIFA and Hazon on advising Jewish overnight camps and synagogues to develop meaningful food polices rooted in animal welfare, as well as engaging Jewish leaders in a regional campaign for farm animal protection. She earned a Bachelor of Journalism from the University of Texas at Austin and has previously worked in the oil & gas industry as an associate editor of a magazine; she moved to Connecticut from Texas three years ago.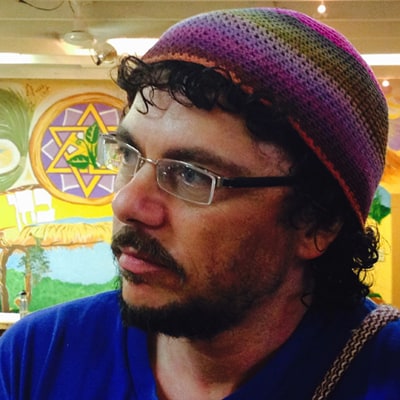 Rabbi David Seidenberg
is the creator of
neohasid.org
and the author of
Kabbalah and Ecology: God's Image in the More-Than-Human World
. He has ordination from both JTS and Reb Zalman, and lives in Northampton, MA. The paperback edition of his book will be launched during our conference!
Julie Seltzer
started learning the scribal arts in 2007, while working as the baker at Isabella Freedman. She went on to write a Torah on display at the Contemporary Jewish Museum in San Francisco, making her the second woman in history known to have written a Torah. Julie is part of a group working to obtain humanely-sourced animal-skin parchment. She lives in the Hudson Valley with her Israeli mutt, Shusha.
Maya Shetreat-Klein
, MD is a neurologist, herbalist, urban farmer, and author of The Dirt Cure: Healthy Food, Healthy Gut, Happy Child (Simon and Schuster, 2016), which has been translated into ten languages. She has been featured in the New York Times, The Telegraph, NPR, Sky News, The Dr. Oz Show and many more. Board certified in adult and child neurology as well as pediatrics, Dr. Maya completed the University of Arizona's Fellowship in Integrative Medicine, and now serves on their faculty. She works and studies with indigenous communities and healers in Ecuador. In her book and her practice, she offers an integrative and spiritual approach to allow moving beyond chronic health problems in children and adults. She also founded the Terrain Institute, where she teaches Terrain Medicine™, an earth-based program for transformational healing.
Arthur Siller
leads the Adamah crew in pickling, jamming, and other preservation pursuits. He teaches, mentors, builds, fixes, and finds lost objects. His early interest in nature, science, and agriculture led him to study geology as an undergraduate, agronomy as a master's student, and the exciting relationships between rocks, soil, and bacteria as a farmer and fermenter. He lives in Falls Village with his family: Janna, Tzuf, and the cats.
Janna Siller
leads the Adamah crew in growing organic vegetables for CSA distribution, value-added production, Isabella Freedman food service, and donations, while maintaining the fields as resonant learning space for fellows and visitors. She teaches classes on practical farming and gardening skills as well as classes that explore the big picture systems, policies and issues that shape what we eat and how it is grown. Janna lives in Falls Village with her family: Arthur, Tzuf, and the cats.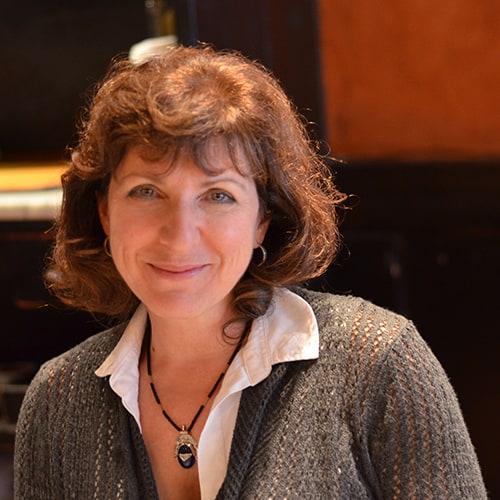 Donna Simons
is founder of
Pound Ridge Organics
, a dynamic food hub in the lower Hudson Valley of NY, dedicated to providing the community with the most nourishing, cleanly, and ethically produced meat, vegetables, dairy and eggs. Pound Ridge Organics is the first known CSA in the country to offer APA Approved organic heritage breed chicken and eggs – and now kosher poultry as well. Donna is committed to the highest standards of animal welfare, and, as such, has been awarded
AWA (Animal Welfare Approved)
certification for her farm. Pound Ridge Organics is the first and only Jewish farm to receive AWA Certification. Donna recently returned from Turin Italy where was part of the US delegation for
Slow Food USA
. As chairman of her regional chapter, Donna is taking the lead on projects relating to hunger, education, sustainability and peace through food.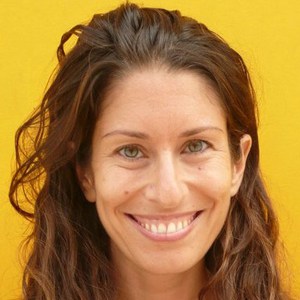 Dr. Healy Smith
, M.D. found in psychiatry a meeting of science and soul, brain and gut. She practices adult psychiatry, specializing in integrative approaches and the perinatal period, and has published and lectured in these fields. She has a private practice in downtown Manhattan, and teaches at Weill-Cornell/ NY Presbyterian Hospital. She received a B.S. in biology from Brown and completed medical school and residency at UCLA, followed by a reproductive psychiatry fellowship at Cornell/ NYP Hospital. She is board certified in Psychiatry, and Integrative and Holistic Medicine. Most recently, she's been captivated by the emerging research on the microbiome, its existential implications, relevance to psychiatry, illumination of the interconnected web within us and amidst us, and the perspectives it shines on food, ecology, and environmentalism.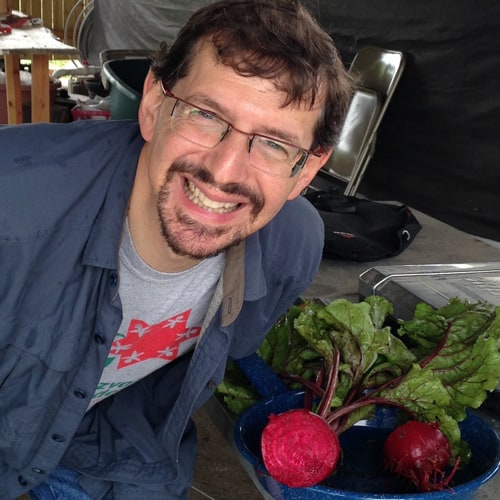 Dr. Ken Sonnenschein
, M.D. is the co-founder of Mitzvah Garden KC, a gardening project of the Kansas City Jewish community where volunteers plant, weed, and harvest produce which is then donated to local food pantries and shelters. This faith-based project works closely with other KC gardens and gardeners as part of Cultivate KC, KC Community Gardens, and The Giving Grove. The Garden engages 400-500 people annually of all ages in the Jewish and general community to grow food and learn about sustainability from using organic gardening techniques, capturing water for drip irrigation, using solar energy to power all equipment, large-scale composting, organic fertilizing, and beekeeping for pollination. Ken started the Mitzvah Garden in 2000 which expanded to Mitzvah Garden KC, with co-founders Andrew Kaplan and Larry Lehman in 2010. This allowed the garden to grow from 640 square feet to 20,640 square feet. Ken coordinates educational activities for individuals and groups that come to the Garden to teach about the connections between Judaism and agriculture. In addition to his activities at Mitzvah Garden KC, Dr. Sonnenschein is board certified both in General Psychiatry and Child and Adolescent Psychiatry.
Laura Evonne Steinman
is a Community Artist, Educator & Activist who comes from a multi-faith family. She is the Director of Religious Education at Arlington Street, a Unitarian Universalist (UU) Congregation in Boston, MA. The program she directs has a focus on art, social justice, and ritual in a spiritual setting. Laura Evonne facilitates Art and Education workshops for folks of all ages, focusing on her passions: the natural world and recycled materials. She lives in the Merrimack Valley, North of Boston with a bunch of animals, a little farm stand and a little free library. Laura Evonne is also the designer of the "Occupy Your Heart" sticker, which comes with the question: "What Fills Your Heart?" More information can be found at
handinhandarts.com
.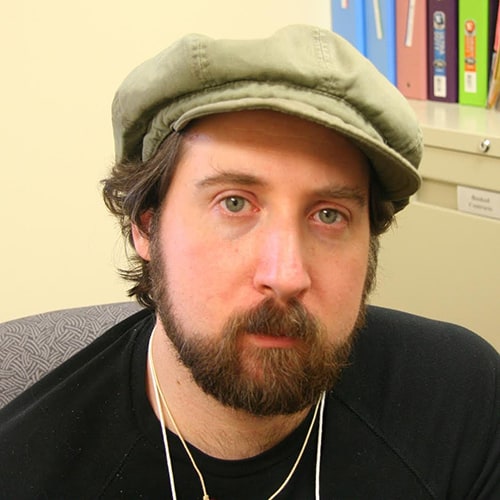 Aharon N. Varady
is a Jewish Educator (M.A.J.Ed, JTSA/Davidson) and Community Planner (M.C.P., UC/DAAP) concerned with the health of all living creatures impacted by human settlement. Before coming to JiFA in 2016, he helped to develop curriculum for Telem, Amir, and Teva, and has worked with the Teva Learning Center, the Jewish Journey Project, and Eden Village Camp as a Judaics specialist and environmental/experiential educator. Besides working on reviving the ancient Jewish New Year's Day festival for Domesticated Animals –
Rosh Hashanah LaBehemot
, Aharon teaches Jewish myth and rabbinic lore through Midbar Quest, a guided adventure roleplaying game he created for participants to immerse themselves in the landscapes and lore of the Jewish imagination. Through Dimus Parrhesia Press, a small publishing house he founded, Aharon publishes works of Jewish myth and magic "smuggled from across the River Sambatyon." In 2012, he was the subject of an
interview
in the Atlantic Magazine on his advocacy for Open-source Judaism. He is the co-founder of the Jewish Free Culture Society and the founding director of the online and open-source Jewish prayer book crafting project, the
Open Siddur
.
Noah Weinberg
is an educator, song leader, and aspiring pursuer of peace (
rodef shalom
). Noah's passion for JOFFE work and Jewish animal welfare grew this past year through his experiences as a spring Adamah fellow and while completing a Permaculture Design Course at Kibbutz Lotan. Noah also just finished his fourth summer as a Music Educator at Eden Village Camp where also helped lead educational shechita experiences for teen campers. Noah is currently finishing college at Tufts University where he studies Peace and Justice Studies and Education. Noah is currently interning at the Gann Academy in Waltham, MA working at the intersection of spirituality and social justice, and will be leading "Food Justice and Identity" themed "Exploration Week" this spring. On campus, Noah founded a Jewish meditation and spirituality group called Kavanah and has served as co-president of Tufts' chapter of J Street U. Noah is excited to help nourish communities that aim to care for the earth and all her inhabitants!
Sarit Wishnevksi
is the NY Hub Manager at OneTable and is also an entrepreneur, chef, food blogger, and a Shabbat dinner host. She has a Masters in Public Administration with a focus in Nonprofit Management from the NYU Wagner School of Public Service. Prior to joining the OneTable team she worked for Hillel at Oberlin, DOROT, Be Social Change, and sat on the PresenTense Steering Committee in NYC. Sarit also volunteers for food-related causes, and is the founder of The League of Extraordinary Women.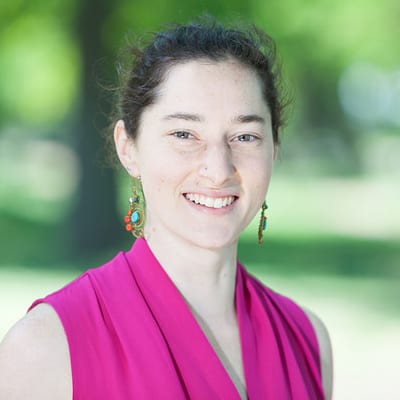 Larissa Wohl
is the Tzedek Program Manager at B'nai Jeshurun. She oversees direct service programming, including the Judith Bernstein Lunch Program, BJ/SPSA Homeless Shelter, CSA, and BJ Reads. She manages the synagogue's sustainability projects including introducing a community composting initiative as part of the Hazon Seal of Sustainability Pilot.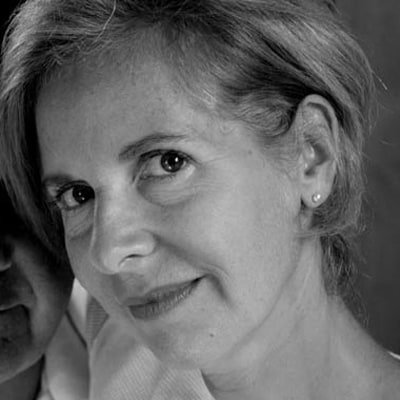 Nancy Wolfson-Moche
is a nourishment educator, counselor and writer guiding people in improving their health and well-being through making informed diet and lifestyle choices. She has created several Jewish and secular food awareness curricula for children and adults that she teaches in schools, community centers, camps and privately. Prior to this, Nancy was an editor on Style.com, Glamour, Seventeen, Parents, and Redbook, and her articles have appeared in scores of magazines and newspapers. Visit her blog at
www.vfbnancy.com
.
Jeffrey Yoskowitz
is the co-owner of The Gefilteria, a culinary venture that reimagines Ashkenazi cuisine, and co-author of
The Gefilte Manifesto: New Recipes for Old World Jewish Foods
. He fell in love with the art of lacto-fermentation while training as a pickler at Adamah. He has since worked in the food world as an entrepreneur, consultant, cook, public speaker, and a writer for The New York Times, The Atlantic, Slate, and Gastronomica. He was also featured in the Forbes' 30 Under 30.
The Hazon Food Conference is about collaborating with other food professionals, getting creative in the kitchen and thinking in new, creative ways about traditional foods and the system of which they're a part.