Aug 1, 2018 - Aug 5, 2018
Isabella Freedman Jewish Retreat Center, Falls Village, CT
register now — prices go up after July 1
The Hazon Food Conference has shown that the most unexpected – and even life-changing – discoveries happen when diverse topics and engaged people come together. What other experiences can you expect?
Learn from world-class experts including chefs, farmers, activists, artists, and community leaders in 90+ classes, demos and hands-on workshops

Feast on kosher, organic, and ethically sourced, farm-to-table cuisine including outdoor wood-fire cooking

Share mouth-watering foods from featured chefs at our second annual Outdoor Food Festival

Strengthen your culinary skills through hands-on, in-depth cooking workshops with leading chefs

Partake in keynote and plenary sessions on food security, social justice, sustainable agriculture and Jewish culinary traditions

Participate in one-on-one Mentor Coaching Sessions with professionals from all aspects of the food industry

Celebrate Shabbat in a vibrant, pluralistic Jewish community, with three options for prayer services – Renewal, Traditional Egalitarian, and Orthodox

Enjoy outdoor wood-fire cooking, berry picking and veggie harvesting, late-night stargazing and bonfires, swimming, boating, hiking, and other summer-fun activities in our beautiful lakeside setting

Share the learning and fun with your children ages 5-12 at the Kids Food Conference
Take a summer vacation at the home of farm-to-table Jewish food in the beautiful northwestern Connecticut countryside!
Click the "scholarships" tab above to find out how teens, farmers, rabbinical students and residents of Colorado, Detroit and Southern states can come to the Food Conference for FREE!
Kids' Food Conference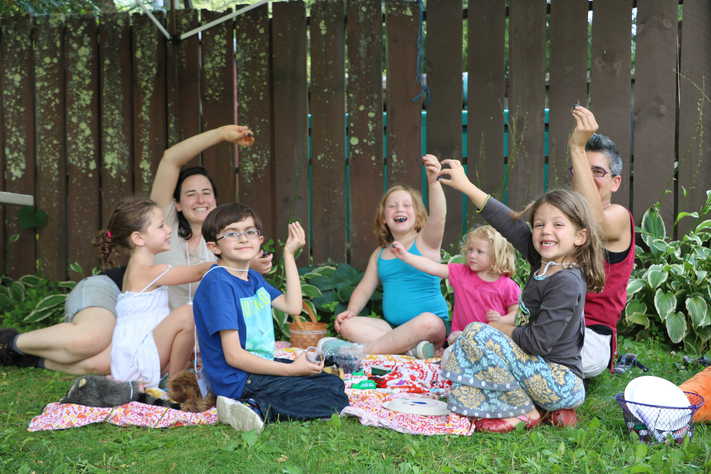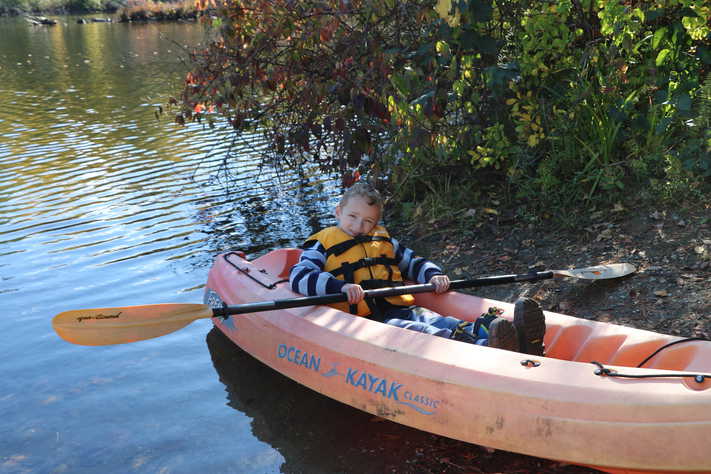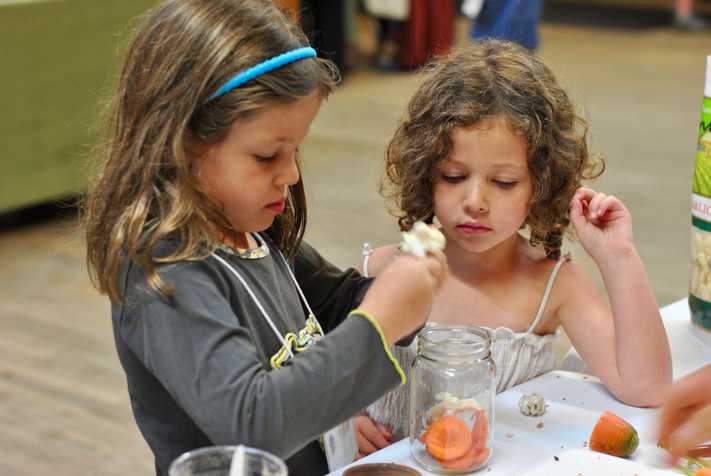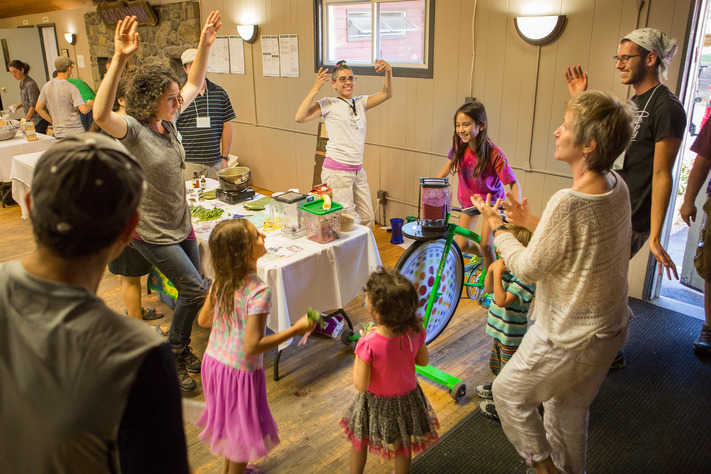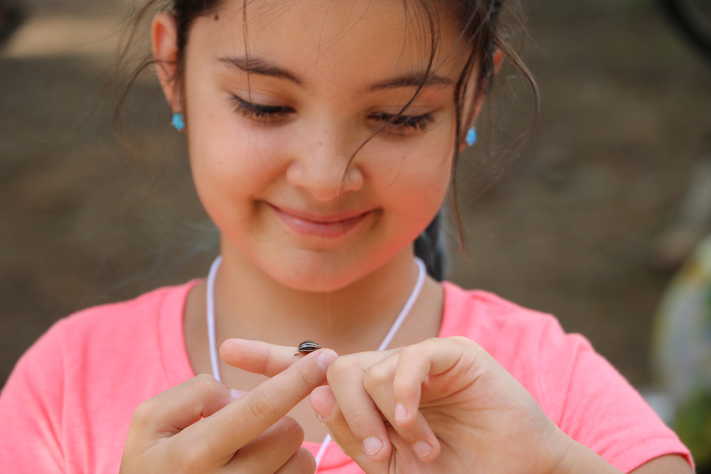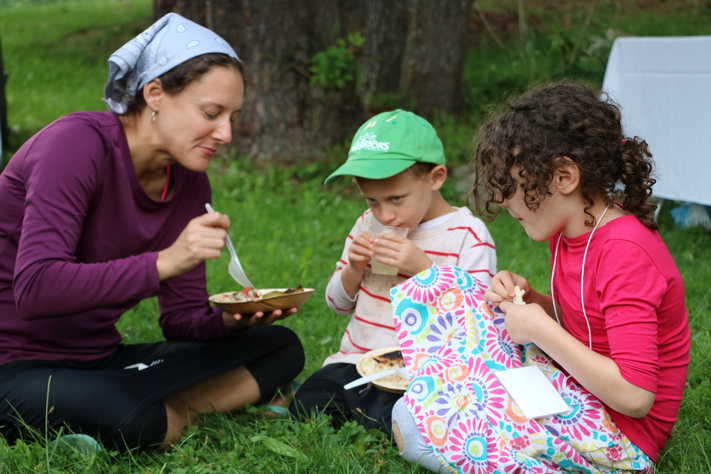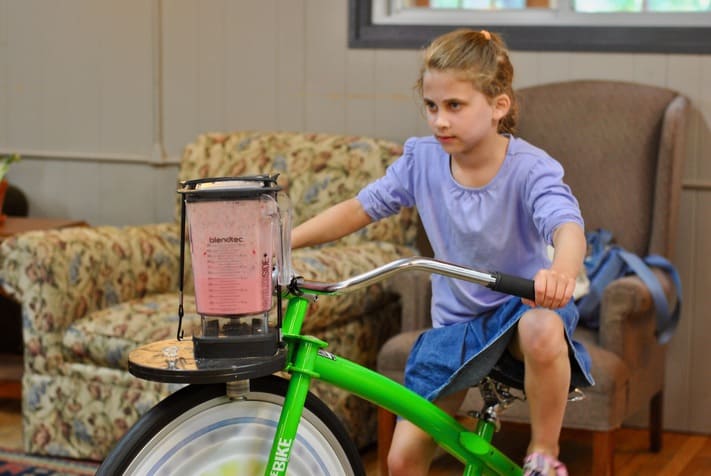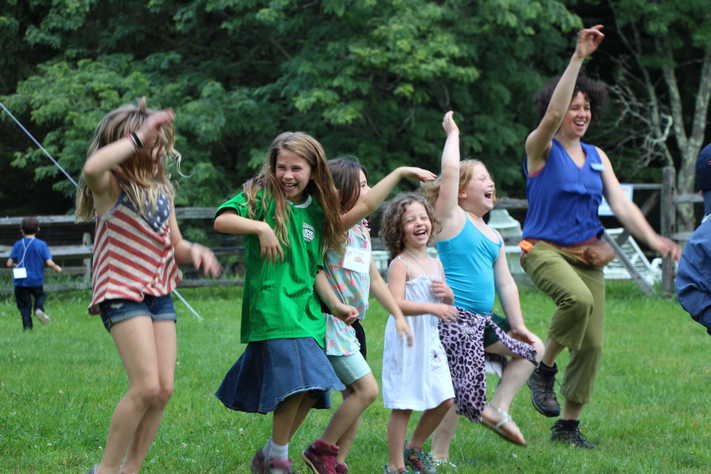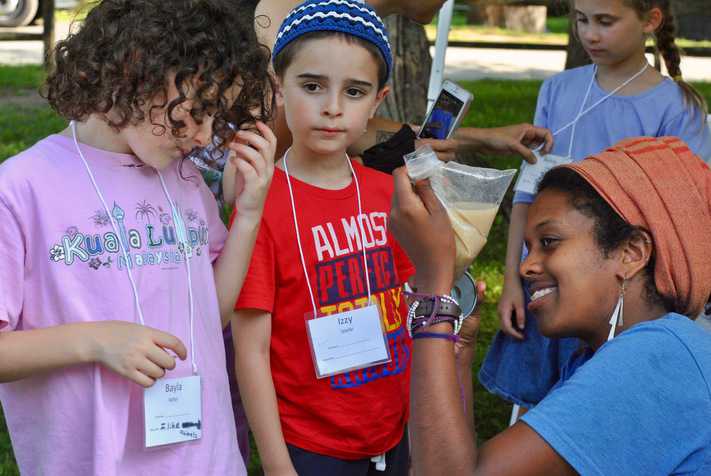 While adults and teens are participating in the Hazon Food Conference, the home of the Jewish food movement, kids ages 5-12 will be having their own memorable experience at the Kids' Food Conference!
Children will engage with field experts in dynamic and age-appropriate ways on the same topics as the adult programming, including:
Health and Nutrition
Jewish Learning, History, and Culture
Food Justice and Values
Cooking Demonstrations and DIY Projects
Hazon means "vision," and we work to create a healthier and more sustainable Jewish community, and a healthier and more sustainable world for all. In order for this work to succeed, we need young people to become involved in the movement towards a healthier food system. Youth have the power to take our society in a new direction and rethink the world into which they have been born.
It is up to us to make healthy food choices for ourselves, but in many ways, our society puts us at a disadvantage. Youth do not have the buying power of adults, yet food advertisements are filled with exciting images of junk food. How do we ingrain the knowledge of healthy snacking into our minds so it is an easy choice to go for carrots and peanut butter instead of potato chips? How do we change the larger system so school food is healthy and tastes good? How can we grow food in our homes and communities? The KFC will address these issues and more in a dynamic, engaging, age-appropriate way.
We are building an incredible schedule for 2018. To get an idea of what the Food Conference experience is like, take a look at schedules from prior years…
2017 Highlights
Shortly after you arrive on Wednesday, take a tour through the Shuk, where participants and teachers will showcase their creations, books, and delectables.
Jump right in on Thursday, when you can choose from a full day of sessions, ranging from cheese making, wild edibles, edible flowers, knife skills, pit cooking, condiments and sauces, bread making, cured meats, Indian cuisine and seasonal holiday meals, and much more.
Thursday we'll also have an outdoor food festival experience where chefs will be stationed and cooking up all kinds of delicious edibles – everything from smoked meats to fresh grilled veggies and pitas made on an open fire.
Celebrate a pluralistic Shabbat which will include Renewal, Traditional Egalitarian, and Orthodox prayer services, a full day of learning sessions, and will conclude with havdalah and an all-out dance party under the stars with DJ M Dot.
Our farm will be in full bloom so there will be an abundance of fresh produce for us to play with.
Local Panel: Foodies & Farmers of the Berkshire Bioregion: Isabella Freedman Jewish Retreat Center is located in the epicenter of a rapidly growing sustainable food scene. Meet some of the leaders, taste the fruits of their labor, and learn about how strong food values combined with great taste can create vibrant communities. Curated and convened by Mike Webster, Liz Vaknin, and Shelley Golan.
2017 Keynote Panel
What role does Jewish tradition play in creating a more just, delicious, nutritious, and culturally rooted food movement? Learn from and engage in a conversation with key visionaries who are guiding the growth of the food movement both within and beyond the borders of the Jewish community.
All of the sessions at the conference will fall under four tracks: Food Justice and Sustainability, Jewish Food Traditions, Cooking Demonstrations, and Health and Nutrition.
We will have four speakers on the panel and each one will speak through the lens of one of the four tracks. Panelists include: Mitchell Davis, VP of the James Beard Foundation: Jewish Food Traditions; Yael Lehmann, Executive Director of The Food Trust: Health and Nutrition; Joel Berg, CEO of Hunger Free America: Food Justice and Sustainablity; and Liz Vaknin, Founder of Our Name is Farm: Cooking Demonstrations.
Presenters vary from year to year, but we always have exceptionally talented people.
Check back soon for more information about this year's presenters.
Here is list of presenters from 2017:
Mitchell Davis
is the executive vice president of the James Beard Foundation, a cookbook author, a food journalist, and a scholar with a Ph.D. in Food Studies from New York University. With the Beard Foundation for 20 years, Davis has created and overseen many of the organization's important initiatives, including the JBF Greens for "foodies under 40"; the non-profit's popular five-week pop-up restaurant JBF LTD in Chelsea Market (2011); the annual JBF Food Conference, a national dialogue of thought leaders on sustainability and public health in the food system; and the JBF Chefs Boot Camp for Policy & Change. In 2013 Davis assembled and led the team that was selected by the U.S. Department of State to create the USA Pavilion at the World Expo Milano 2015, the theme of which is American Food 2.0.In addition to his work at the Foundation, Davis frequently writes about and reviews restaurants. He holds a chair on the academy of the London-based World's 50 Best Restaurants ranking program. He has written four cookbooks, including
The Mensch Chef
and
Kitchen Sense
(both Clarkson Potter), co-authored the ground-breaking electronic book
My Provence
(Alta Editions) with famed French chef Laurent Gras, which won two 2013 awards from the International Association of Culinary Professionals, including "Judges Choice," and is a regular contributor to
The Art of Eating
. Davis's television appearances include History Channel's 101 Fast Foods that Changed the World, Food Network's Food(ography), Throwdown with Bobby Flay, and Best in Smoke. Davis is host of Taste Matters, a weekly radio show (Wednesdays at 11 a.m.) on the Heritage Radio Network. In 2013 The Forward selected Davis as one of the 50 most influential Jews under 50 in America.
Yael Lehmann 
serves as Executive Director of The Food Trust, a nonprofit founded in 1992, which strives to make healthy food available to all. The Food Trust's work has been recognized by former First Lady Michelle Obama and described by Time Magazine as being a "remarkable success" for increasing the availability of fresh fruits and vegetables in schools and reducing the number of students becoming overweight by 50%. The Food Trust has been the recipient of many national and local awards; the organization was named one of the top two "high-impact" nonprofits in America working in field of health and childhood nutrition by Philanthropedia. Yael is a frequent speaker on food access issues nationally. She has been quoted in publications such as The New York Times and Washington Post, and has been interviewed on PBS NewsHour, BillMoyers.com, CNN, and Good Morning America among other media outlets. Yael was named "One of the Smartest People in Philadelphia" by Philadelphia Magazine and has received several leadership awards including the Urban Leadership Award from the Penn Institute for Urban Research. Yael has a bachelor's degree from the University of California at Berkeley and a master's from the University of Pennsylvania's School of Social Policy and Practice.
Jeffrey Yoskowitz
is the co-owner of The Gefilteria, a culinary venture that reimagines Ashkenazi cuisine, and co-author of
The Gefilte Manifesto: New Recipes for Old World Jewish Foods
. He fell in love with the art of lacto-fermentation while training as a pickler at Adamah. He has since worked in the food world as an entrepreneur, consultant, cook, public speaker, and a writer for The New York Times, The Atlantic, Slate, and Gastronomica. He was also featured in the Forbes' 30 Under 30.
Arielle Aronoff
came to Hazon first as a Teva educator. She found a place in this community and did not want to leave. After spending the fall and winter at Isabella Freedman, she took a seasonal outdoor education position for the spring and quickly returned to be manage Camp Teva prior to her current role as Director of Teva. Before coming to Hazon, Arielle worked as a farmer, baker, and healthy school food advocate/educator. Arielle spends her time hiking, baking sourdough bread, and foraging for berries and mushrooms.
Joel Berg
Labeled "Mister Frowny Pants" by The Daily Show with Jon Stewart (on which he once appeared), Joel is an author and CEO of Hunger Free America, which he Nation called "one of the leading direct service and advocacy organizations on hunger and poverty in the nation." Joel recently published his second book, "America, We Need to Talk: a Self-Help Book for the Nation," which is both a humorous parody of self-help books and deadly serious examination of what's wrong with America and how it can be fixed. Nobel Laureate Toni Morrison called the book "important and entertaining." Joel also wrote the decade's definitive book on US hunger, "All You Can Eat: How Hungry Is America?" Playboy.com (which Berg reads only for the reviews) called the book "refreshing" for its "optimism … rationality and passion." He has also published numerous op-eds, poems, and policy papers and has been a Senior Fellow at both the Center for American Progress and the Progressive Policy Institute, two DC-based think tanks. He previously worked for USDA as a Senior Executive Service appointee of President Bill Clinton.
Susan Barocas
finds the kitchen to be a place of unending creativity, personal expression and connection to her family's Jewish and Sephardic history and heritage. She is a writer, caterer and teacher of cooking to all ages for over 20 years, specializing in healthy eating and various Jewish and Mediterranean cuisines. Susan was honored to serve as the guest chef for the 2014, 2015 and 2016 White House Passover Seders. She was the founding director of the Jewish Food Experience project and its award-winning website, jewishfoodexperience.com, following several years as director of the Washington Jewish Film Festival. A member of culinary society Les Dames d'Escoffier, Susan has made numerous appearances on television and radio while her stories and recipes have appeared in the Washington Post, Moment, Huffington Post, Lilith and Tablet among others. When not in a kitchen, Susan writes and produces documentary film and consults with film festivals.
Jess Berlin
manages the Programs Team at Isabella Freedman as the Senior Program Manager, whose aim is to consistently deliver exceptional programming to all retreat guests. This role feels like a natural fit for Jess as she is a strong believer in the power of multi-day immersive experiences as a tool for creating long-lasting positive change in a person's life. She has a lifelong passion for Judaism and spirituality, having spent four years studying and teaching in Israel as well several months studying meditation in India. After graduating from Queens College, with a degree in Urban Planning, she served as a key administrator at American Jewish World Service and AVODAH and a farm educator at Eden Village Camp.
Aryeh Bernstein
lives in Chicago, where he teaches Torah in various social justice settings. He is the Chicago Fellowship Coordinator for Avodah, Educational Consultant for the Jewish Council on Urban Affairs, Director of the Hyde Park Teen Beit Midrash, and Coordinator of the Mishkan-Avodah-JCUA Chicago Social Justice Beit Midrash. He comes to the Food Conference as resident animal welfare educator for Farm Forward's Jewish Initiative for Animals (JIFA) and has taught at Mechon Hadar, Drisha, Camp Ramah in Wisconsin, the TAKUM social justice beit midrash, and campuses, communities, and organizations around the U.S. and Israel. He is a Senior Editor of Jewschool.com.
Rabbi Michael Birnholz
arrived at Temple Beth Shalom in Vero Beach in 2002 following his ordination from Hebrew Union College-Jewish Institute of Religion. Over the fifteen years that Rabbi Birnholz has been in Indian River County, he and his family have had a chance to grow in body, mind and spirit right along with Temple Beth Shalom. Rabbi Birnholz enthusiastically shares his ruach and koach -spirit and strength – with the many diverse generations and facets of the Jewish community. From the biblical garden to tot shabbat, from men's club bowling night to adult learning while making challah, Rabbi Birnholz is proud to be part of vibrant and meaningful life of his congregation. Rabbi Birnholz has also enjoyed his wide variety of community opportunities to teach and preach Jewish values and wisdom, in person at various events or through his column in the Vero Beach Weekly. His hope is to build Temple Beth Shalom into a House of wholeness, completeness and peace and see these efforts spread caring, compassion and harmony to the whole Treasure Coast.
Rebecca Bloomfield, Director of Adamah As the Director of Adamah, Rebecca recruits, teaches, and mentors Adamah fellows. Since being an Adamah fellow herself in the Fall of 2005, Rebecca has taught at The Edible Schoolyard in Berkeley, California, managed the Organic Farmer Training Program at Michigan State University, and operated her own small farm business, Bloomfield Farm, in Ottawa, Canada. Her values of good food, strong community, and the connection to something-greater has brought her back to Adamah. She loves yoga, coffee shops, walking in the woods, and any time spent at her family cottage in Temagami, Ontario.
Ilana Braverman
holds a Bachelor's degree in Environmental Science and is currently pursuing a Master's degree in Animals and Public Policy at Tufts University where she is working on her thesis with the ASPCA, focusing on the welfare of broiler birds. She also works as the Program Associate for The Shamayim V'Aretz Institute, a Jewish animal advocacy organization that educates leaders, trains advocates, and leads campaigns for the ethical treatment of animals, promoting a vegan lifestyle.
Sarah Shamirah Chandler
is the CCO (Chief Compassion Officer) and team leader at Jewish Initiative for Animals (JIFA) where she works to support Jewish institutions to establish meaningful food policies rooted in Jewish ethics and animal welfare. She recently served as the Director of Earth Based Spiritual Practice for Hazon's Adamah Farm and teaches, writes, and consults on a national level on issues related to Judaism, the environment, mindfulness, food values, and farming. Sarah managed the 2014 Food Conference as part of the Isabella Freedman/Adamah/Hazon staff.
Zev Chana, Adamah Apprentice & Barnyard Managerr
is from Albany, NY. They arrived as an Adamahnik in the fall of 2014, and fell in love with the work, the community, and the seasons at Adamah. They love dirt, the woods, the goats, renewed Jewish ritual and text study, and harvesting their meals.
Anna Gershenson
is a professional cook and television personality. She has run a successful catering business since 1980, and has coined her own style of cooking, healthy gourmet, which focuses on creating delicious meals using seasonal ingredients and healthy preparations. Anna has developed a strong connection with local farms in the Berkshires, where she lives, and where she hosts The Natural Cook with Anna Gershenson on Pittsfield Community Television. Anna has been featured in The Boston Globe, The Berkshire Eagle, Food 52, as well as other publications. You can watch her show on the YouTube channel, The Natural Cook with Anna Gershenson.
Gabriella Gershenson
is a food writer and editor based in New York City. She's been on staff at Rachel Ray Every Day, Saveur and Time Out New York magazines, and her work appears in The Wall Street Journal, The New York Times, The Boston Globe and many other publications. She does radio (Heritge Radio, CBC), TV (Food Network) and moderates talks on food. Find her on Twitter and Instagram @gabiwrites.
Shelley Golan
is the cofounder of Our Name Is Farm, a digital and experiential media marketing company, where she is the director of digital marketing. Born and raised in New York, Shelley's love of food and farming can be attributed to an adventurous palate and summers spent at a farm in Upstate New York. She holds a bachelor's degree in organizational psychology, and has a professional background in fashion and video production.
Amy Green
is the owner of Naked Hummus, a small batch food company with a world changing vision. Naked Hummus was born in 2013, when Amy was inspired to act on her passion and create healthy, nutritious, delicious food which would serve the larger mission of supporting small family farms and sustaining the Earth. "Saving the Earth one container of hummus and one falafel at a time" is what Naked Hummus is all about, as they continue to source any ingredient in their products that grow locally from small family farms in Kentucky and the surrounding areas. Amy believes in giving back to the land while feeding the world. The experience of Naked Hummus and falafel is like no other, as everything she does is made with love, the most nutritious ingredients on the planet."Hummus With a Heart and Falafel With a Flair"…the flavors of love. As a Certified Holistic Nutrition Consultant and Health Coach, Amy empowers her clients to realize their true potential and become the best version of themselves through guided healing and healthy lifestyle choices. She also caters events and falafel parties with delicious treats that'll have you wanting more. Amy is passionate about food, family, and sustaining the earth. She especially loves sharing her food with their family, friends, and her community.
Yadidya Greenberg
is the program coordinator and kosher meat & animal welfare specialist at JIFA. Yadidya works to increase access to and popularity of higher welfare kosher meat products. Yadidya is a certified shochet (kosher slaughterer) who's worked in an industrial kosher slaughterhouse and has taught about shechita and animal welfare throughout the country.
Amalia Haas – CEO/Founder of Bee Awesome
is a thought leader, social entrepreneur, and food justice activist whose work has been featured in Kosher Nation. She is the beekeeper behind The Land of Milk and Honey (varietal honey tasting & pairing programs), BeeHive Your Classroom (STEM edutainment), and BeeHive Your Business (team-building focused business consulting). Amalia purveys raw varietal honeys (retail and wholesale to nonprofits for fundraisers) at www.amaliahaas.com. Find Amalia at: HoneyBeeJewish@gmail.com.
Laura Hafner, Owner and Farmer, Mountain View Farm The Hafner family began farming in Falls Village, CT in 2014. The founders of Mountain View Farm, Patrick and Laura did not begin their careers as farmers, but rather met in New York City in 2011, pursuing careers in the military after college. ROTC @ Fordham / Laura ROTC @ Vasser Family owned property in Falls Village, CT – had a dream to be farmers and then realized it was super hard and worked on community engagement → large focus on animals The farm's mission is, and will always be, to grow high quality and organically grown vegetables and pasture raised meats. The Hafner family partnered with Hotchkiss in late 2015, who now purchase all of their pork products as whole hogs to increase sustainability and profitability.
Simcha Halpert-Hanson
is a native of Boston with a Poetry and Jewish Studies degree from Eugene Lang College at the New School. They have completed a slew of Jewish fellowships including Adamah Farming Fellowship as well as a year-long fellowship studying Talmud full-time at Yeshivat Hadar. They live and work at Isabella Freedman as a farming apprentice with Adamah.
Ian Hertzmark
is a husband and father based out of Baltimore, MD. He also bides his time as lead butcher and production manager for Grow and Behold Foods as well as farmer and miller at Migrash Farm. Ian is in awe of the natural world and all wild things including his children. His favorite flowers include columbines, gentians, and peach blossoms among others.
Melissa Hoffman
is a humane education and program specialist at JIFA. Melissa works with Jewish institutions and communities to develop materials and programs that foster compassion, respect, and responsibility for all living beings. Recently, she earned a M.S. in Animals and Public Policy from Tufts University School of Veterinary Medicine in Massachusetts. Melissa has also worked extensively as a cantorial soloist and Jewish educator, and is an animal care volunteer at the International Bird Rescue in California.
Clare Hyre
has been working to build a more sustainable food system for the past nine years. Clare was a part of the fall 2009 ADAMAH cohort, has managed several farm education programs, farmers' markets, and is currently the Program Manager at Teens for Food Justice. In 2016 Clare graduated from New York University's Food Studies Master's Program, where she studied the intersection of food systems and social justice. She currently resides in Queens, New York, where she enjoys composting, making kimchi, and looking for new foods to try with her husband.
Erin Kim
holds a BA in Women's and Gender Studies and Human Geography from the University of British Columbia, and a JD from the University of Alberta with a specialization in Environmental Law. Erin started out at as one of New Harvest's first volunteers in 2014, balancing her studies with various duties writing content and handling social media. Her long held interests in futurism, sustainability, and global catastrophic risk mitigation led Erin to the discovery of animal products made without animals, and she spent much of her time as a law student diving deep into the world of cellular agriculture. Following the completion of her law degree, she took on the role of Communications Director full-time, handling relations with media and making the science of cellular agriculture accessible to the public. Prior to working in cell ag, Erin spent time in legal advocacy at Pivot Legal Society and many years working in special education in Vancouver, Canada.
Adrienne Krone
, is Assistant Professor of Religious Studies and Director of Jewish Life at Allegheny College. She is in the process of conducting a multi-year study of the Jewish Community Farming Movement with the support of the Jewish Initiative for Animals and the Leichtag Foundation. She and her research team of environmental studies students at Allegheny College, Madeleine Zimmerman, Autumn Clark, and Maura McCampbell, will offer some of their findings based on this research.
Chef Jonathan Posner
started Wandering Foods as project to challenge himself as a cook, an entrepreneur, and a Jew. Raised in Chicagoland in a very observant community, Jonathan saw Judaism and Jewish culture as a given. It wasn't until going to college in Michigan, traveling in Europe and returning to Chicago did he realize that the Jewish culture he loved was in need of preservation. He hopes that the productions Wandering Foods puts on will inspire you, make you feel proud of who you are (whatever that may be), and that you leave full.
Rabbi Mike Moskowitz
, has three ultra-orthodox rabbinic ordinations from his years learning in Lakewood and the Mir. He has worked in a Star-K meat-packing plant and in other kosher meat facilities, and for the past 15 years has been engaged in Jewish outreach and education—first as the Dean of Students of the Yeshivah of Virginia, and then as Rosh Kollel. More recently he was a rabbi at both Columbia University and the Old Broadway Synagogue in Harlem. Currently he is the senior Jewish educator of Uri L'tzedek. Sarah met with Rabbi Moskowitz twice in May to hear about his work, which is now focused on workers rights such as restaurant workers.
Isaiah Rothstein
was born and raised in Monsey, NY, the youngest of three boys. Growing up in a mixed-raced Lubavitch family, he identifies proudly as a Jew of Color. After a year and a half of yeshiva study in Israel, Isaiah received his BA from Binghamton University. He has ordination from Yeshiva University's Rabbi Isaac Elchanan Theological Seminary (RIETS) and an MA from the Wurzweiler School of Social Work. Isaiah is the spiritual leader at Carmel Academy and organizes at The Beis Community in Washington Heights.
Debbie Rubenstein
brings many years of experience as Director of the UConn Hillel Foundation to her role as Executive Director of Rachel's Table. Her relentless dedication and passion for alleviating hunger in our community inspires the entire Rachel's Table team. A pied piper to local kids, Debbie established a thriving Teen Board and successful Gleaning Program. Celebrating ten years at Rachel's Table, Debbie looks forward to helping the program grow over the next ten.
Liz Rueven
is founder and editor of the blog,
Kosher Like Me
, providing a resource for food enthusiasts who nosh like she does. Her readers are health-minded, kosher-keeping and/or vegetarian/pescatarian eaters who live locavore lifestyles and eat in step with the seasons. Kosher Like Me provides readers with a tempting array of approachable and unique seasonal recipes, holiday inspiration, restaurant, book and product reviews, and profiles of food innovators. The Nosher included one of Liz's recipes as one of the top ten most popular posts in 2015, and Relish.com named Liz one of 5 top Jewish food bloggers to follow.
Shamu Sadeh
is the co-founder and director of Adamah, and prior to that he worked as the Director of Teva. He teaches Judaism and ecology, turns the compost piles, maintains the orchards, and supervises and mentors staff and Adamah Fellows. His wife Jaimie and kids Yonah, Ibby and Lev keep the bees, help harvest and pickle, and DJ staff dance parties.
Shannon Sarna
is Editor of the popular Jewish food blog The Nosher and a contributing writer to Kveller.com, both part of 70 Faces Media. Born to an Italian mother who loved to bake, a Jewish father who loved to experiment, and a food chemist grandfather, loving and experimenting with diverse foods is simply in her blood. Her writing and recipes have been featured in Tablet Magazine, JTA News, New Jersey Monthly Magazine, The Jewish Week, Joy of Kosher Magazine, Vinepair, Modern Loss and Buzzfeed. She graduated from Smith College in Northampton, MA with a degree in Comparative Government and Spanish Language and Literature and lives in South Orange, NJ with her husband, daughters and rescue dogs, Otis and Babka. Her first cookbook, Modern Jewish Baker: Challah, Babka, Bagels and More, will be released September 2017 by Countryman Press. Follow her on all the platforms @shasarna.
Lisa Sasson
is a registered dietitian and a clinical assistant professor at New York University's Department of Nutrition and Food. In this role, she directs the the dietetic internship and NYU's study abroad in Tuscany, Italy: Its Cuisine and the Mediterranean Diet. She also teaches a variety of undergraduate and graduate courses. She works with the NYU dental faculty to advance nutrition and oral health in the dental curriculum.In addition to her work at NYU, Lisa counsels private clients in healthy eating and weight management. She is a consultant to public affairs at Nickelodeon, a division of Viacom Media, on health and wellness.Lisa was a member of the food processing working group for Global Reporting Initiative, a non profit organization that developed the worlds most widely used sustainability reporting guidelines.
Judy Seldin-Cohen
is co-author of the upcoming book,
Recharging Judaism: How Civic Engagement is Good for Synagogues, Jews, and America
(CCAR Press, expected December 2017). After two decades in a business career, Judy spent the next ten years collaborating on social justice issues as a volunteer lay leader with Rabbi Judith Schindler, her synagogue rabbi and now co-author. Their work at Temple Beth El in Charlotte (NC) included advocacy on housing solutions for homelessness, two award-winning "Souls" documentaries, and the first Jewish-sponsored site for the Children's Defense Fund Freedom Schools. Judy is thrilled to be at Hazon with her daughter, Sarah Seldin.
Sarah Julia Seldin
is a first generation farmer in Western North Carolina. Her growing focuses on reconnecting to the agricultural, earth-based traditions of Judaism and in community-building through the growing and sharing of food. She is a co-founder of the Jewish Farmer Network, a Facebook group connecting 400+ Jewish farmers and growers around the world. She is a member of the 2017 Hazon Food Conference planning committee, overseeing the Jewish Food Traditions track.
Gahl Shottan
has had over 10 years of experience in outdoor education, horticulture, and gardening. She has worked with youth and adults on farms and gardens throughout the country from Alaska and California to New York City. She holds a Masters Degree in City in Regional Planning from the Pratt Institute of Technology with a focus on Watershed Management and Urban Farming. She currently teaches Landscape Management to New York City High School Students through a partnership with the National Park Service and Stephen T Mather High School in Hell's Kitchen. She grew up riding on her grandfather's lap while he rode a tractor through his banana fields in Israel which left an indelible mark on how she lives her life.
Steve Schwartz – Interfaith Sustainable Food Collaborative, Sebastopol CA
is the founding Executive Director of the Interfaith Sustainable Food Collaborative which is building the base of consumers and advocates for local, sustainable agriculture by working with faith communities. For the current and previous federal Farm Bill cycles Steve has served as the coordinator for the California Caucus of the National Sustainable Agriculture Coalition. He is an experienced local food systems advocate with over 25 years of professional leadership working with farmers and farm policy to advance sustainable agriculture. Schwartz has worked on four farm bills since 1995; and has over three years of experience on agricultural policy as a Chief of Staff to two California Assemblymembers. He is the founder of California FarmLink which he directed for 13 years working to provide access to land and financing for beginning and immigrant farmers. Steve is an innovator in farmland access and preservation, as well financing alternatives for small farmers. He served on the boards of the: International Farm Transition Network, Sonoma County Farm Trails, California Reinvestment Coalition, and Community Alliance with Family Farmers. Schwartz has also served as a consultant to the USDA Office of Advocacy and Outreach; and the National Young Farmers Coalition. He first took an interest in sustainable agriculture while serving as a Peace Corp Volunteer in Thailand and then while working on Kibbutz Dan in Israel. He operates a small-scale farming operation, New Carpati Farm, and on Sunday you can often find him with his two daughters selling mushrooms at the local Sebastopol Farmers Market.
Michael Sharry – Event Planning & Farm Manager, Berkshire Mountain Distillers
Michael grew up outside of Boston and was driven to a simpler life after hiking the Appalachian Trail. He studied Sustainable Agriculture & Food Production in college, and spent most of his spare time fine tuning the craft of making beer with friends. After graduating, he combined his passions of growing food and making alcohol at a vineyard in the northernmost region of Italy. Following a tradition that is several thousand years old, Michael fell in love with creating unique flavors of eclectic and rare wine varieties. Near the end of his time in Italy, the winemaker pulled out an old Grappa still and showed him the science and art behind distillation. Shortly after coming back from Italy, Michael landed his dream job at Berkshire Mountain Distillers (BMD), where for over 3 years he has been contributing to the distillery's growth and success. In that time, BMD has built two new buildings, opened its doors for retail, tours, and private events, and created a garden program. As the manager of the distillery garden, Michael specializes in growing botanicals that are incorporated into bitters and gins, and supplied as garnishes to local bartenders. Michael looks forward to the continuing challenge of growing, fermenting, distilling and cocktailing.
Janna Siller – Adamah Farm Director Janna leads the Adamah crew in growing organic vegetables for CSA distribution, value-added production, Isabella Freedman food service, and donations, while maintaining the fields as resonant learning space for fellows and visitors. She teaches classes on practical farming and gardening skills as well as classes that explore the big picture systems, policies and issues that shape what we eat and how it is grown. Janna lives in Falls Village with her family – Arthur, Tzuf, and the cats.
Donna Simons
 is the founder of Pound Ridge Organics, a dynamic food hub in the lower Hudson Valley dedicated to providing the most nourishing, cleanly and ethically produced meat, produce, dairy, eggs and locally produced products available to economically diverse families in two states. She consults with and sources for families, restaurants and businesses; conducts classes to teach homesteading skills; and is a frequent presenter at important Food conferences throughout the Northeast. Donna's focus is on breeding, raising, distributing and educating about the value of 100% APA Heritage poultry breeds. She has committed herself to the highest standards of Animal Welfare, and as such, became the first and only farm in Westchester County NY to have obtained AWA (Animal Welfare Approval). Just prior to this conference, Humane Farm Animal Care also gave Donna their seal of approval and included Pound Ridge Organics in their Certified Humane Raised and Handled Farm program. 
Buyingpoultry.com
 has given Pound Ridge Organics' eggs an 'A' rating and her farm is recognized by the ASPCA.Donna serves as chairman of the Metro North chapter of Slow Food covering Westchester, Putman and Fairfield Counties. She was part of the 2016 US delegation to Terra Madre, Salone del Gusto in Turin Italy, the world's largest international food conference and just returned from Denver CO where she was part of the 2017 Slow Food Nations delegation.
Alison Spodek
is the an Assistant Professor on the Mary Clark Rockefeller Chair in the Chemistry Department at Vassar College, where she teaches Chemistry and Environmental Studies. She came to Vassar after completing a combined teaching and research postdoctoral fellowship at Columbia University. She earned her Ph.D. from the Department of Earth and Environmental Sciences of Columbia University in 2006 and had a Fulbright Fellowship in the Microbiology Department at the University of Tel Aviv thereafter.
Alison's research focuses on the behaviors of contaminants in the environment, including arsenic, lead, mercury, flame retardants, and novel pesticides; this research involves a combination of field, laboratory, and computational techniques. Her teaching interests include motivating environmental activism, developing broad scientific literacy, and use of nontraditional pedagogies.
Chelsea Stephens – Teva JOFEE Fellow
Chelsea is the Teva JOFEE Fellow, where she works building community, developing curricula, and educating . After graduating from Rutgers University, where she explored her passion for literature and Medieval history, Chelsea has taught in the forests of Connecticut, urban farmed in Philadelphia, and studied Jewish texts in Jerusalem. She spends her time at Freedman knitting socks and dreaming about the next Teva seasons.
Janice Tannin
is a self taught chef and kosher caterer who lives in New York City. Janice believes in the magic that occurs when dear friends and family gather to enjoy a delicious meal together. Her savory food is healthy, her desserts are not. When she has free time she can be found in her kitchen, creating or trying new recipes. She is a member of the 2017 Hazon Food Conference planning committee, co-chairing the Food Demonstration track. She also created the Tamar Fund which provides scholarships to people who are interested in attending the Hazon Food Conference.
Chava Tzemach
is an educator and activist who has spent the last nine years working in the non-profit world doing development, marketing, and programming. Building on her passions for the environment and sustainable living, Chava created Sustainable Skoolie Adventure with hopes of inspiring people to reduce their carbon footprints and raise Earth consciousness. When she isn't working as a Teva Educator or keeping it kosher in the Isabella Freedman kitchen you can find her hiking, cooking yummy meatless meals, snuggling with her cat, Virtue, or staring relentlessly at her computer screen working on ten projects at once.
Liz Vaknin
is the cofounder of Our Name Is Farm, a digital and experiential media marketingcompany, where is the director of experiential marketing. Born and raised in New York, Liz wasexposed to the hospitality industry from a young age and comes from a long line of cooks and chefs. After studying communications in Israel, Liz moved back to the States to pursue aculinary degree from Le Cordon Bleu. She has worked in some of New York City's finest dining establishments.
Mike Webster
is General Manager of Dining Services at The Hotchkiss School; focuses on combining culinary traditions with sustainable agriculture in an effort to create an enjoyable dining experience while educating the future leaders of America in sustainable food systems. As a graduate of the Culinary Institute of America, food is an important priority and a primary focus for Webster. Previously working in healthcare as a regional chef, bringing REAL food to REAL people has always been a goal. Joining the dining team at Hotchkiss has been an opportunity to building on his previous education and experience; he has enjoyed creating an integrated and sustainable dining program for the Hotchkiss community. Mike Webster has worked to create a progressive dining program, centered on local, sustainable and ethical cuisine. Mike lives in Lakeville, with his wife Lynn, and twin daughters Olive and Emilie, and Remi – the dog. Family time is often times spent tending to their gardens at home, or hiking the trails at Fairfield Farms .
Jacob Weiss
is thrilled to be a JOFEE fellow at Isabella Freedman working with the retreats team. He was born and raised in the great city of Cleveland, Ohio, and has spent the better part of the past six years living in New York City. Jacob studied Political Science and Fine Arts at Yeshiva University, and then went on to receive his Chef's training at the Natural Gourmet Institute. He has spent his time since then cooking at various restaurants in New York, as well as taking time away from the kitchen, to work on farms around the country. With his free time, Jacob loves to cook for friends and family, get lost in the woods, take long bike rides and climb on things.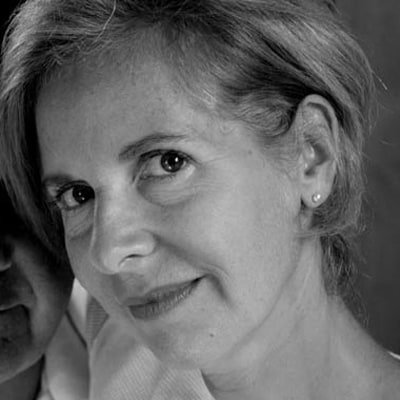 Nancy Wolfson-Moche 
is honored to return to the Food Conference after co-chairing it in 2016. Through changing her diet and approach to food and eating, Nancy's life was transformed by the birth of her two daughters. A certified macrobiotic counselor, she crafts innovative, integrative Jewish food awareness education programs for children and adults. She is a coach with OneTable, and is a certified Yoga Alliance and Torah Yoga teacher. Before awakening to the power of food, Nancy was an editor and writer on lifestyle magazines. Visit her website where she blogs about eating vegetables for breakfast at 
youarebecauseyoueat.com
Ellie Youngblood – Farm Manager, Fairfield Farm at the Hotchkiss School graduated from Carleton College in 2014 with a degree in biology, focused largely on the complex biochemical landscape of Minnesota. Between her first job on a horse farm as a young middle schooler and managing the farm at the Hotchkiss School, Ellie has held a variety of positions in the agriculture and food worlds.
Adin Zuckerman has been exploring food systems and justice in the food system through study and practice for the last ten years. Adin was an Adamah fellow and an Adamah apprentice for two seasons. Adin Zuckerman is co-farmer at Linke Fligl in Millerton, NY. Linke Fligl is both a Heritage Breed chicken farm selling meat and eggs, as well as a space for collaboratively held, queer Jewish programming. Linke Fligl is in its second season.
.
Rates and Registration
Register by July 1st and receive 10% off the prices listed below. Prices go up July 2nd. All prices are per person.
Dormitory This per-person price is for double or triple-occupancy, meaning you could be sharing a room with up to two other people. Dormitory rooms have bunk beds and a shared bathroom in our Kaufmann or Elm buildings.
$540

$486

Basic Housing This per-person price is for double-occupancy. Basic rooms have twin-sized beds (some queen beds are available on a limited basis and are first come, first served) and a shared bathroom in our Maple, Blue Heron, and Cedar buildings.
$620

$558

Standard Housing This per-person price is for double-occupancy . Standard rooms have queen or twin-sized beds and a private bathroom in our Pine and Scheuer buildings.
$720

$648

Standard Plus This per-person price is for double-occupancy. Standard Plus rooms have queen or twin-sized beds, a private bathroom, and are located in our Weinberg and May buildings.
$890

$801

Camper The camper fee includes all meals, programming, use of the facility, and access to bathrooms and hot showers. Campers must provide their own tent and bedding. Prices are per person.
$310

$279

Commuter The commuter fee includes all meals, programming, and use of the facility throughout the Conference. Overnight lodging is not included. Prices are per person.
$310

$279

Children Children's rates apply to children ages 5 -12 staying in the same room as two adults. Children under the age of 5 are free, and teens 13 and up pay adult prices. Prices are per person. Children will be automatically enrolled in the Kids' Food Conference upon registering.
$240

$216
You will receive a confirmation email once you have registered. If you do not receive the confirmation email within 24 hours of registering, please contact us at registrar@hazon.org or (860) 824-5991 ext. 0.
We strive to make our programs affordable to everyone. Limited scholarships are available, please see the scholarships tab for details.
Scholarships
We strive to ensure that our retreats are as financially accessible as possible. We believe retreats are important experiences to be shared. Inclusiveness is one of our core values. We have a variety of scholarship options available.
Tamar Fund Scholarships
The Tamar fund makes our aspiration for inclusive retreats possible. Scholarships are awarded on a rolling basis and are awarded exclusively for dormitory lodging, camping, and commuting (pending availability).
The Tamar Fund was created in loving memory of Tamar Bittelman z''l.
Lisa Anne Botnick Scholarship for Teens
Through the generous support of a donor, Hazon is pleased to offer up to two full scholarships to the 2018 Hazon Food Conference, covering program fees and housing expenses, to teens between the ages of 13-17.
Applications are due June 8.
Scholarship For Rabbinical Students
Through the generous support of an anonymous donor, Hazon is able to offer a limited number of scholarships for current rabbinical students to participate. The goal of this scholarship is not only to make it possible for current rabbinical students to attend the Hazon Food Conference, but additionally to support rabbinic students who are interested in including issues of food justice and Jewish food traditions in their repertoire as rabbis and leaders in the Jewish community.
We are especially looking for individuals who want to bring back Jewish food education to their communities and their studies. Open the application below to apply. For more information, please email jessica.berlin@hazon.org.
Jewish Farmer Network Scholarships
Hazon and the Jewish Farmer Network are pleased to offer Food Conference scholarships for Jewish farmers, ranchers, and growers. These scholarships may cover up to the full cost of registration. If you have any questions, please contact jessica.berlin@hazon.org.

Jewish Southerners Scholarships
Hazon is pleased to offer Food Conference scholarships for people from the American Southeast. These scholarships may cover up to the full cost of registration. We are seeking a diverse group of Jewish Southerners of all ages and religious backgrounds who want to make Jewish food and environmental programming a vibrant part of the Southern Jewish community. If you have any questions, please contact jessica.berlin@hazon.org.

Denver and Boulder Area Residents Scholarship
Through the generous support of Rose Community Foundation, Oreg Foundation, and 18 Pomegranates, Hazon is pleased to offer Food Conference scholarships for people from the Denver and Boulder areas. We are seeking a diverse group of applicants of all ages and religious backgrounds who want to get inspired by national programs and like-minded leaders so that they can return and continue to make Jewish food and environmental programming a vibrant part of the Colorado Jewish community. If you have any questions, please contact colorado@hazon.org.
apply for a colorado scholarship
Detroit Residents Scholarship
Hazon Detroit has limited scholarship funding available for participants at the Food Conference. We can provide $250 towards registration and up to $250 in travel reimbursements. For more information, please email sue.salinger@hazon.org.
Guest Pre-Arrival Information
Arrival & Departure
Check-in is from 3 to 5 pm on Wednesday, August 1. If you are arriving on a different day, you may check in with the retreat manager on duty anytime after 4 pm on your arrival day. Check-out of guest rooms is at 10 am on Sunday, August 5.
Transportation
For those coming from the New York City area, we are conveniently located just half an hour from Wassaic Train Station, the last stop on the Harlem Line of the Metro North. We offer a shuttle service at the following times for this retreat:
2:15 pm & 4:15 pm on Wednesday from Wassaic Train Station to IF
1:15 pm on Sunday from IF to Wassaic Train Station
If you have not already reserved shuttle service during registration, please contact us at registrar@hazon.org or (860) 824-5991 ext. 0 to reserve your spot; space is limited.
For more information on getting here, click here.
Rideshare
Help to reduce the environmental impact of car trips to and from Isabella Freedman by checking out our carpool initiative! Upon registering for the Conference, you will receive access to a virtual rideshare board so you can connect with fellow participants. Offering a ride in your car will help reduce carbon emissions, cut down gas costs and make new friends! If you are looking for a ride, adding yourself to the wait list (on the right hand side of the page) is the best way to be notified when movements occur.
Kashrut Policy
One of our mashgichim (kosher supervisors) must pre-approve all food items that enter the designated dining spaces. If you plan to supplement our delicious, healthy, farm-to-feast meals, your items must be completely sealed in original packaging. Unapproved food and drinks may be enjoyed anywhere on campus besides our dining spaces.
Packing List
You may want to bring:
Over-the-counter and/or prescription medications
Toiletries
Flashlight
Chargers for electronic devices
Rain gear (a jacket and/or umbrella)
Ritual wear
Comfortable, loose-fitting clothes for yoga
Closed toe shoes
Hiking boots to enjoy our many trails
Gear for summer weather (sunglasses, swimsuit, hat, sunscreen, water bottle)
Camping equipment, including your own tent, sleeping bag, pillow, and towel, if you are camping
We provide:
Toiletries like deodorant and toothpaste for sale in the bookstore
Extra kippot and tallitot, in addition to siddurim
Yoga mats, blankets, and blocks
Heat and A/C in all guest rooms
Linens and towels in all guest rooms
Alarm clocks in all guest rooms
If there are details of your stay or arrival that you still need to share with us here at the retreat center, please email us at registrar@hazon.org
Check out our Frequently Asked Questions.
Fellowship Launch at the Hazon Food Conference
August 1-5, 2018
apply by april 30th   learn more about the food conference
Jewish Family Engagement Starts with Food
In Search Of…
Ten Jewish educators who will be teaching at a Jewish agency, community center or synagogue in the 2018-2019 calendar year who wish to participate in piloting an international cooking curriculum for grades K-6 called Bubbie's Kitchen. Fellows will be awarded a full scholarship to the Hazon Food Conference at Isabella Freedman Jewish Retreat Center on August 1-5, and participate in a specially designed training class to learn how to adapt and deliver a Jewish cooking curriculum that works for a diversity of audiences at their own institutions.
The Partnership
YM&YWHA of Washington Heights and Inwood is launching the Bubbie's Kitchen curriculum this summer at the Hazon Food Conference. Wwe are revealing the curriculum at this four-day conference by training ten Jewish food educators who will then bring Bubbie's Kitchen back to their home communities. Thus Bubbie's Kitchen would go from one community (Washington Heights) to ten communities by the time this final grant cycle ends.
What is Bubbie's Kitchen?
Bubbie's Kitchen is a brand new Jewish educational family engagement cooking curriculum fro K-6 grades created by the YM&YWHA of Washington Heights and Inwood and sponsored by the Covenant Foundation. The core of this global curriculum is teaching and exposing children and families to Jewish cuisine and culture in nearly every continent where Jewish community can be found. By simultaneously teaching Jewish culinary traditions and also blending cultures with each unit, we are reaching our families in a whole new way. In a community center that represents many nationalities, races, and religions, Bubbie's Kitchen is an affirmative response to the challenge of creating deeply Jewish, and culturally diverse, meaningful programming which reflects the ever-changing population that we serve.
Why cooking?
Jewish education, like baking a loaf of challah, can be seen as an act of transmission. If done with the right amount of passion and love, the act of baking and eating it lives through us and after us. What we discovered is that, in the right framework, baking challah IS Jewish education.
There is an old punchline stating that "Jews never finish eating." Go to any Jewish gathering and there will always be food. It's funny because it's usually true. In Yiddish, there is a popular expression that we feel something in our "kishkas," which is deep in our gut. It is often a metaphor, but more often literal. Bubbie's Kitchen is a journey into our individual and collective kishkas. This cooking education class asks: What can cooking Jewish recipes from around the world teach us about our bodies, our spirits, and our heritage?
Why The Hazon Food Conference?
Hazon is at the cutting edge of building community through exploring what it means to live healthy lives and connecting to wisdom around food choices. The annual Hazon Food Conference is a showcase and development lab for this central tenet of Hazon's work. Many of Hazon's ongoing food projects have focused on the harvest cycle, sustainable sourcing, food education, and getting Jewish communities to invest in farms and CSAs. The timing of Bubbie's Kitchen comes at a moment when Hazon is looking to deepen its partnerships with cooking initiatives. A global cooking curriculum that reflects the diversity of Jewish life is deeply paradigmatic of Hazon's own work.
Please click here if you are interested in applying for this fellowship. Applications due April 30th.
All participants receive full tuition and room and board for the 2018 Hazon Food Conference. There is limited travel reimbursement for those who request. As a condition of receiving the scholarship, participants will agree to:
Bring the curriculum to their community within 12 months of the training
Fill in a survey immediately after the conference
Fill in a survey after using the materials in their community or 6 months after the conference
In addition, Hazon will set up a Google group for this group to stay in touch. This will include ongoing webinars and individual check-ins as you continue the program.
The Educators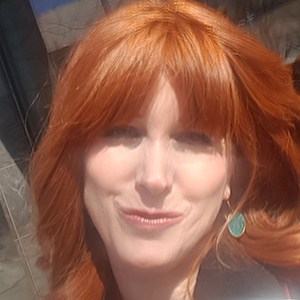 Cyndi Rand
is a Jewish educator, songleader, community activist, actress, recipe developer, cookbook author and editor, creator/founder of Bubbie's Kitchen, as well as having a background in sales and marketing. She is also pursuing a degree in social work. Cyndi lives in Nassau County with her husband and five children.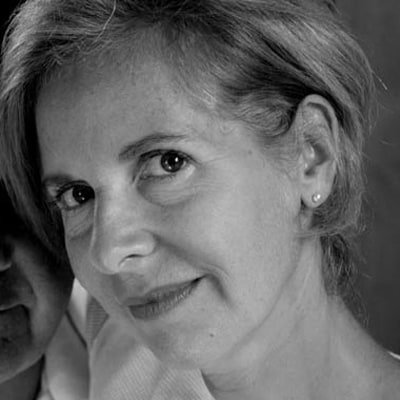 Nancy Wolfson-Moche 
is honored to return to the Food Conference again. Through changing her diet and approach to food and eating, Nancy's life was transformed by the birth of her two daughters. A certified macrobiotic counselor, she crafts innovative, integrative Jewish food awareness education programs for children and adults. She is a coach with OneTable and is a certified Yoga Alliance and Torah Yoga teacher. Before awakening to the power of food, Nancy was an editor and writer on lifestyle magazines. Visit her website where she blogs about eating vegetables for breakfast at 
youarebecauseyoueat.com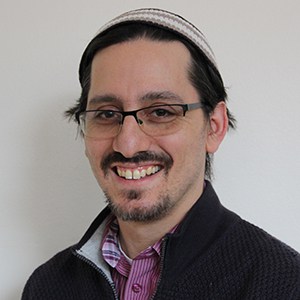 Rabbi Ezra Weinberg
is a wearer of many hats. He's a community builder, camp professional, teacher of multi-faith education, and innovator of Jewish ritual. Ezra lives and works in Washington Heights with his wife and two children, and is looking to transform the YM&YWHA of Washington Heights and Inwood where he serves as the Jewish Life and Enrichment Manager. Ordained through the Reconstructionist movement, Ezra is at home in a variety of Jewish settings, from traditional to secular. He is currently a Fellow at the UJA's Ruskay Leadership Institute. Most importantly, he is a longtime Hazon ambassador as an alum of the New York Ride, the Israel Ride, and Sukkahfest.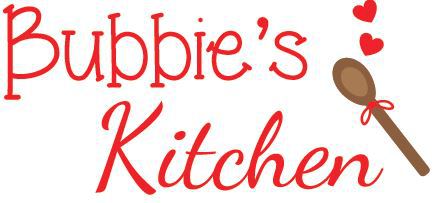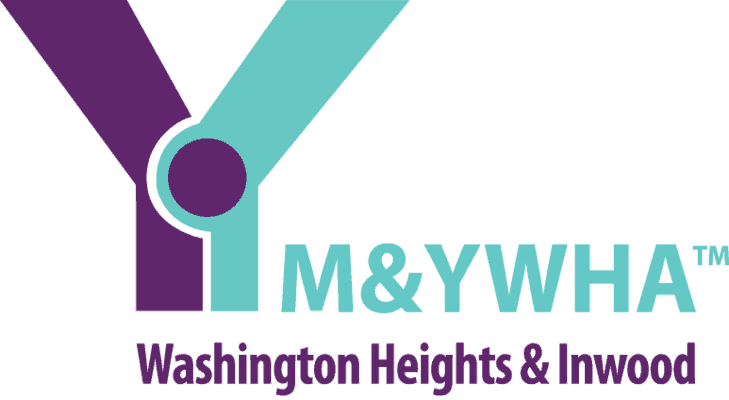 The Hazon Food Conference is about collaborating with other food professionals, getting creative in the kitchen and thinking in new, creative ways about traditional foods and the system of which they're a part.
The Hazon Jewish Food Conference was life changing for me. It was like nothing I've ever been a part of before and more beautiful and inspiring than anything I could have imagined. Collaboration, creativity, healthy food, Jewish culture, sustainability, food justice, and the deep connection to others who share my passions for creating a world that I want to live in.