Aug 1, 2018 - Aug 5, 2018
Isabella Freedman Jewish Retreat Center, Falls Village, CT
register now registration rates and scholarship details
Look who's coming to the Food Conference this year!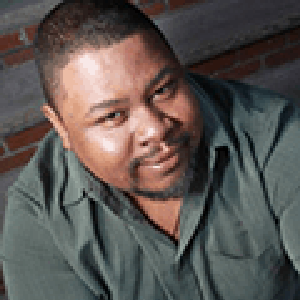 Michael Twitty – Culinary historian and author of James Beard Award-winning book, The Cooking Gene
Adeena Sussman – Author of Tahini, and co-author of eleven cookbooks
Gary Oppenheimer – Hunger-food waste innovator, founder of AmpleHarvest.org
Jane E. Best, ChFC®, RFC®, AIF® – Entrepreneur, Financial Educator, Co-Founder God's Love We Deliver
Jeffrey Yoskowitz – Chef and co-author of The Gefilte Manifesto
Shannon Sarna – Editor of The Nosher food blog and author of Modern Jewish Baker
CR Lawn – Founder of Fedco Seeds
Paula Shoyer – Author of four cookbooks including The Healthy Jewish Kitchen
Susan Barocas – Filmmaker, writer, and chef and founder of Jewish Food Experience
Jon Greenberg – Biblical ethnobotanist and founder of Torah Flora
click here for a full list of presenters
click here to buy books written by Hazon Food Conference authors
I cherish the ripples of my attending last year's conference—exploring new ideas and techniques, learning about other Jewish food cultures, expanding my understanding of sustainable practices and the issues around food justice. More than anything else, I cherish the friendships and relationships established there that continue to enrich my life both personally and professionally.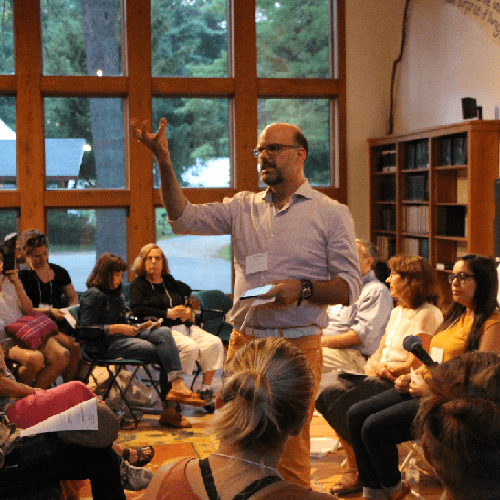 The Hazon Food Conference has shown that the most unexpected – and even life-changing – discoveries happen when diverse topics and engaged people come together. What other experiences can you expect?
Learn from world-class experts including chefs, farmers, activists, artists, and community leaders in 90+ classes, demos and hands-on workshops

Feast on kosher, organic, and ethically sourced, farm-to-table cuisine including outdoor wood-fire cooking

Share mouth-watering foods from featured chefs at our second annual Outdoor Food Festival

Strengthen your culinary skills through hands-on, in-depth cooking workshops with leading chefs

Partake in keynote and plenary sessions on food security, social justice, sustainable agriculture and Jewish culinary traditions

Participate in one-on-one Mentor Coaching Sessions with professionals from all aspects of the food industry

Celebrate Shabbat in a vibrant, pluralistic Jewish community, with three options for prayer services – Renewal, Traditional Egalitarian, and Orthodox

Enjoy outdoor wood-fire cooking, berry picking and veggie harvesting, late-night stargazing and bonfires, swimming, boating, hiking, and other summer-fun activities in our beautiful lakeside setting

Share the learning and fun with your children ages 5-12 at the Kids Food Conference
Take a summer vacation at the home of farm-to-table Jewish food in the beautiful northwestern Connecticut countryside!
Find out how teens, farmers, rabbinical students and residents of Colorado, Detroit and Southern states can come to the Food Conference for FREE!
See below for our Kids' Food Conference, a sample schedule, our amazing line up of presenters, the Shuk Marketplace, and Bubbie's Kitchen Fellowship.

Kids' Food Conference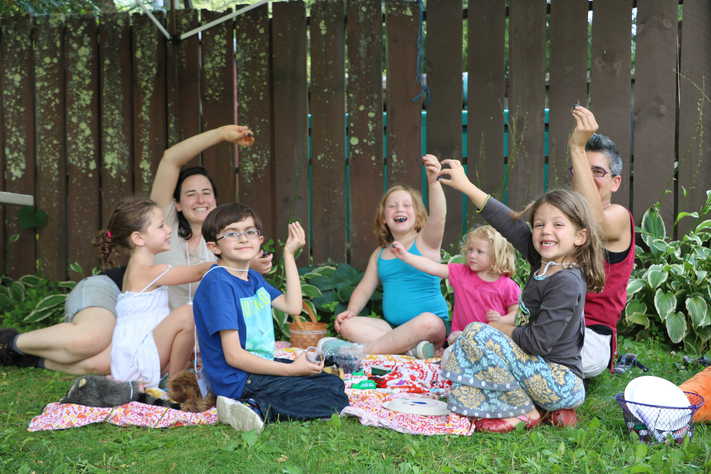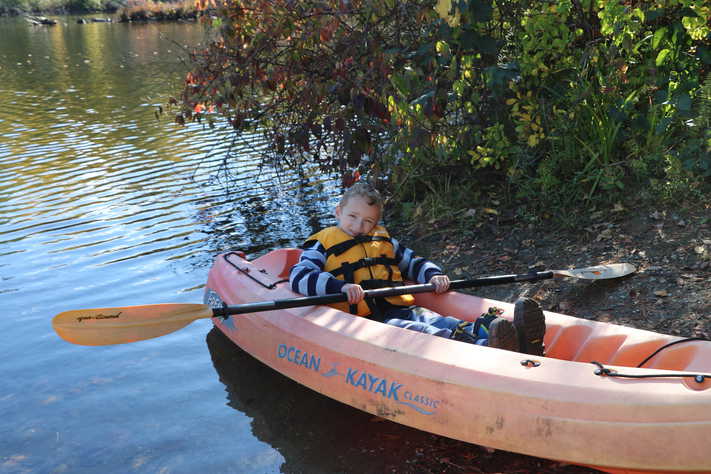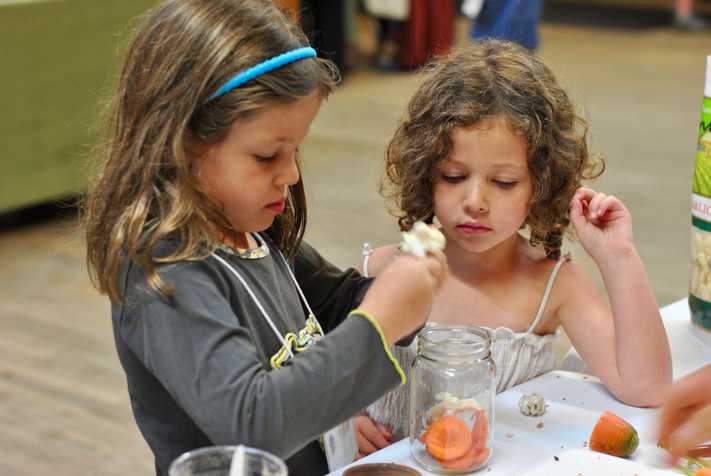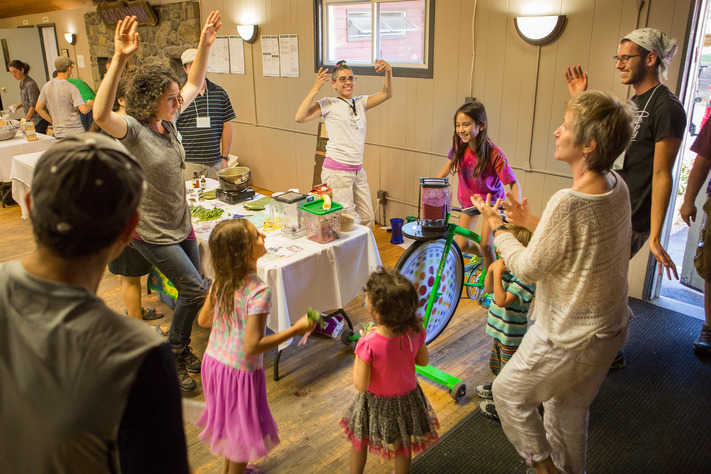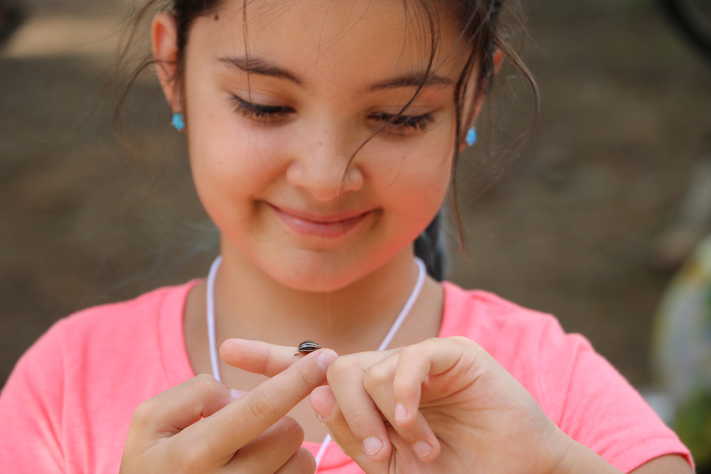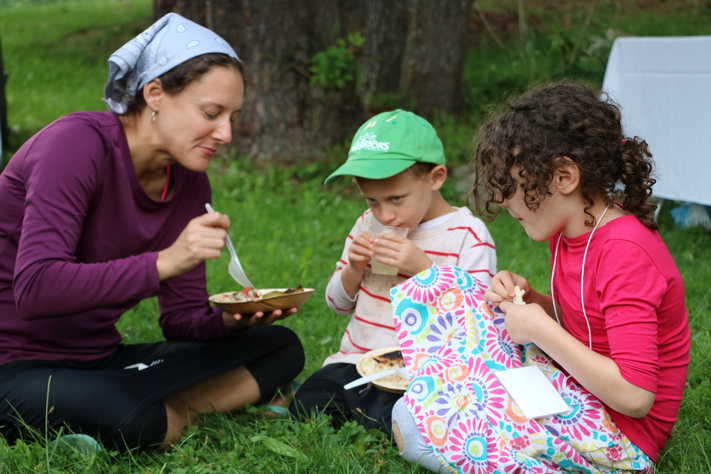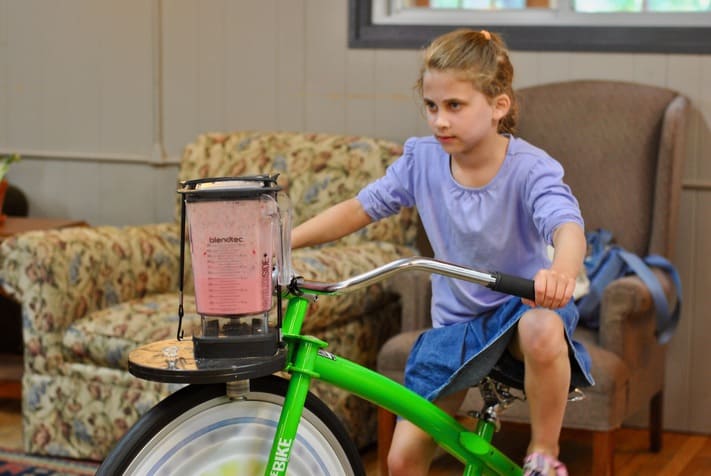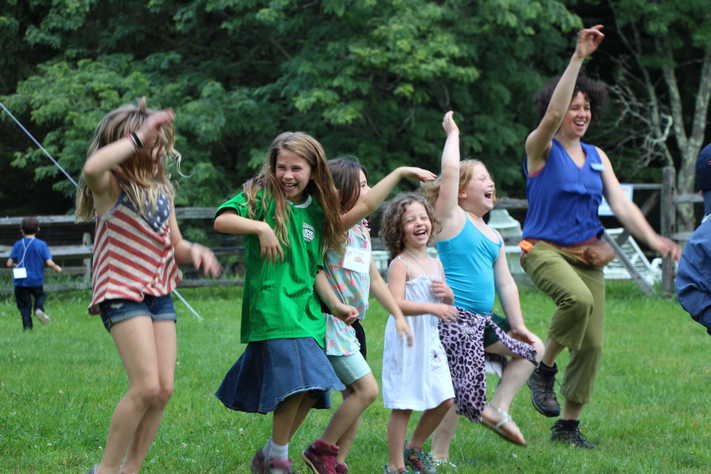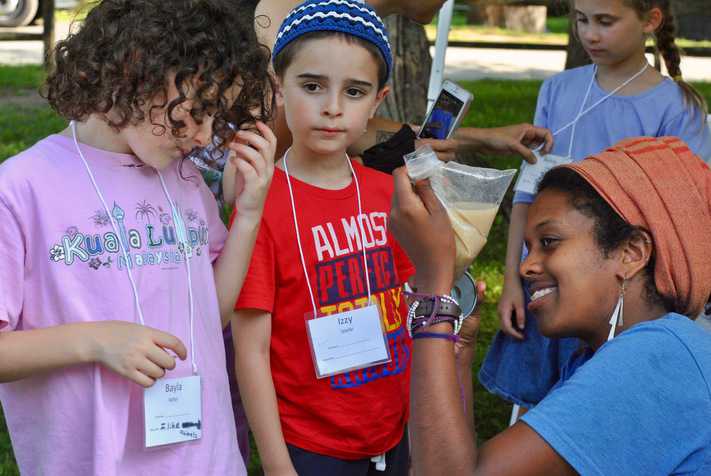 While adults and teens are participating in the Hazon Food Conference, the home of the Jewish food movement, kids ages 5-12 will be having their own memorable experience at the Kids' Food Conference!
Children will engage with field experts in dynamic and age-appropriate ways on the same topics as the adult programming, including:
Health and Nutrition
Jewish Learning, History, and Culture
Food Justice and Values
Cooking Demonstrations and DIY Projects
Hazon means "vision," and we work to create a healthier and more sustainable Jewish community, and a healthier and more sustainable world for all. In order for this work to succeed, we need young people to become involved in the movement towards a healthier food system. Youth have the power to take our society in a new direction and rethink the world into which they have been born.
It is up to us to make healthy food choices for ourselves, but in many ways, our society puts us at a disadvantage. Youth do not have the buying power of adults, yet food advertisements are filled with exciting images of junk food. How do we ingrain the knowledge of healthy snacking into our minds so it is an easy choice to go for carrots and peanut butter instead of potato chips? How do we change the larger system so school food is healthy and tastes good? How can we grow food in our homes and communities? The KFC will address these issues and more in a dynamic, engaging, age-appropriate way.
View the 2017 kids' conference schedule

Schedule
We are building an incredible schedule for 2018. To get an idea of what the Food Conference experience is like, take a look at schedules from prior years…
Shortly after you arrive on Wednesday, take a tour through the Shuk, where participants and teachers will showcase their creations, books, and delectables.
Black Eyed Pea hummus awaits you Wednesday evening with our featured Kosher/Soul?: Black Jewish Identity Cooking Demo and discussion with James Beard Award winner, author, and culinary historian Michael Twitty.
Jump right in on Thursday, when you can choose from a full day of sessions:
Thursday we'll also have an Outdoor Food Festival where chefs will be cooking up all kinds of delicious edibles – everything from smoked meats sponsored by Grow and Behold to fresh grilled veggies straight from our farm and pitas made on an open fire. Live music with Jamie Saft and his New Zion Trio.
Friday will include a whole host of sessions:

Learn how to make your own all-natural makeup with Kate Re.
Dan Pelberg will give a lecture on the technology behind Bitcoin and it's potential to revolutionize the food industry.
Learn how to make seasonal savory rugelach with Shannon Sarna.
Gain a deeper understanding of where our seeds come from and what we can do to create a more just seed system with CR Lawn.
Roll up your sleeves and work alongside Adamah farmers in peak season.
Observe a heritage chicken shechita (ritual slaughter) with Naf Hanau.
Harvest Adamah farm flowers and make a beautiful bouquet for Shabbat.

Celebrate a pluralistic Shabbat with Renewal, Traditional Egalitarian, and Orthodox prayer services, a full day of learning sessions, and a spirited whole group Havdalah ceremony.
To get an idea of what the Food Conference experience is like, take a look at schedules from prior years…
Presenters
Presenters vary from year to year, but we always have exceptionally talented people.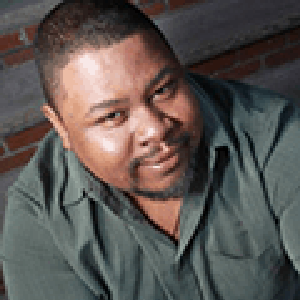 Michael W. Twitty is a culinary and cultural historian, Judaics teacher, and the creator of Afroculinaria, the first blog devoted to African American historic foodways and their legacy. Twitty has appeared on NPR's The Splendid Table and Morning Edition and has written for The Jewish Daily Forward, The Guardian, Ebony, Local Palate, and the Washington Post. He is a Smith Fellow with the Southern Foodways Alliance and a TED fellow and speaker, he was the recipient of Taste talks first Culinary Pioneer Award and a readers choice and editors choice award from Saveur for best food and culture blog. Twitty is also the Colonial Williamsburg Foundation's first Revolutionary in Residence. HarperCollins released Twitty's The Cooking Gene in 2017, tracing his ancestry through from Africa to America and from slavery to freedom. The Cooking Gene was named a finalist for The Kirkus Prize in nonfiction and The Art of Eating Prize and was a third place winner of Barnes & Noble's Discover New Writer's Awards in Nonfiction. It won the 2018 James Beard Award for best writing and book of the year.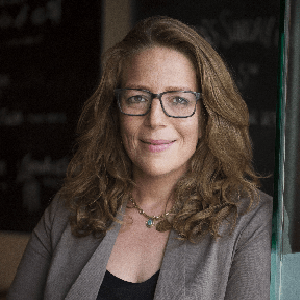 An almost full-time resident of Tel Aviv, Adeena Sussman's Israeli cookbook, Sababa: Fresh Cooking From My Tel Aviv Kitchen, will be released by Penguin books in Spring 2019. Also the solo author of Short Stack Editions' Tahini, Adeena has co-authored eleven cookbooks. Her last two collaborations, Cravings with Chrissy Teigen and The Sprinkles Baking Book with Candace Nelson, were New York Times best sellers. Adeena has written about Jewish and Israeli cooking and food culture for Food And Wine, The Wall Street Journal, Epicurious, Gourmet (may she rest in peace), Hadassah, The Forward, and many others. For a slice of her Israeli cooking life, check her out on Instagram at @adeenasussman.
Photo Credit: Evan Sung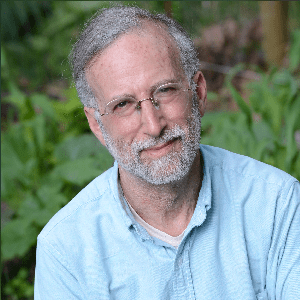 Gary Oppenheimer, a CNN Hero, World Food Prize nominee, lecturer and speaker (including two TED presentations) at a Google Tech Talk, 2013 Purpose Prize Fellow, Points of Light Tribute winner, Huffington Post's "Greatest Person of the Day" and "2011 Game Changer", member of the James Beard Foundation Food Waste Advisory Board, winner of the Russell Berrie Foundation's "Making A Difference" award, winner of the Glynwood 2011 "Wave of the Future" award, winner of the 2012 Elfenworks "In Harmony With Hope" award, Echoing Green semifinalist, and founder of AmpleHarvest.org now makes his home in the mountains of northern New Jersey after having lived on a boat on the Hudson River in Manhattan since 1978. He is also a Master Gardener, Rutgers Environmental Steward, former community garden director, Environmental Commissioner in northern New Jersey, an avid gardener, and long distance cyclist.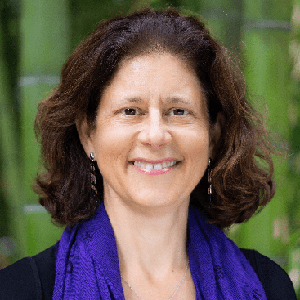 Jane E. Best, ChFC®, RFC®, AIF® is an independent financial consultant and educator with a unique perspective on managing money as a spiritual practice; the practical and transformational. Early in her career she worked on Wall Street at Sanford C. Bernstein. In 1985, she co-founded "God's Love We Deliver" a NYC non-profit, non-sectarian organization that is currently delivering over 1.7 million nutritious, free meals per year to people who are homebound. In 1987 she established her own financial firm. In 2004 she co-founded Best Wise Associates an independent boutique investment firm. In 2017 she started offering personalized financial consulting and training on financial principles through Best Financial Services, a Registered Investment Adviser in California. Jane created the first B.A. in Holistic Healthcare. She is a volunteer at Coastal Roots Farm, an organic community farm and education center based on Jewish agricultural principles. She is an advocate of food as medicine. A longtime meditator, she knows the power of spending time in stillness.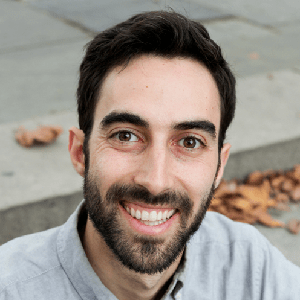 Jeffrey Yoskowitz is a food entrepreneur and a writer who co-founded The Gefilteria, a culinary venture reimagining Old World Jewish foods best known for manufacturing its renowned artisanal gefilte fish, producing high quality dining events around the world, and offering engaging Jewish cooking classes and workshops. Jeffrey co-authored The Gefilte Manifesto cookbook (Flatiron Books, 2016), which was named a finalist for the National Jewish Book Award and a top cookbook of the year by USA Today and Epicurious. As a thought leader in food, Jeffrey's writings on food and culture appear in major publications, such as The New York Times, The Atlantic, among others. He has cooked as a guest chef at the esteemed James Beard House kitchen and was named to Forbes Magazine's 30 under 30 list in Food and Wine, as well as the The Forward 50.
Shannon Sarna is the Founding Editor of The Nosher and a contributing writer to Kveller.com, both part of 70 Faces Media. Shannon grew up in upstate New York immersed in performance and music as well surrounded by diverse culinary experiences: Her Sicilian-American mother loved to bake, her Ashkenazi-Jewish father loved to experiment, and her grandfather was a food chemist who patented Tang among other products. Her writing and recipes have been featured in Bake from Scratch Magazine, Parade Magazine, Tablet Magazine, JTA News, New Jersey Monthly Magazine, Vinepair, and Modern Loss. She graduated from Smith College in Northampton, MA with a degree in Comparative Government and Spanish Language and Literature and lives in South Orange, NJ with her husband, daughters, and rescue dogs, Otis and Babka. Her first cookbook, Modern Jewish Baker: Challah, Babka, Bagels and More, was released in September 2017 by Countryman Press. Follow her on all the platforms @shasarna.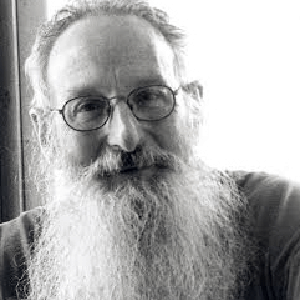 CR Lawn founded Fedco Seeds, the garden and farm co-operative, in 1978, and spent 40 years as one of its managers, writing much of its annual seed catalog and serving as CFO. He recently retired. He's written extensively on creating an ethical seed system, on labeling genetically engineered foods and on other issues of interest to the organic community. He served on the Board of Directors of the Maine Organic Farming and Gardening Assn. from 1993 to 2009, and is currently on the Board of the Open Source Seed Initiative (OSSI).
Photo Credit: Jo Josephson

Paula Shoyer, "the kosher baker," is the author of The Healthy Jewish Kitchen (2017), The New Passover Menu (2015), The Holiday Kosher Baker (2013), and The Kosher Baker (2010). Paula has a pastry degree from the Ritz Escoffier in Paris, and does cooking and baking demos around the world. She focuses on strategies to lighten up traditional recipes. She is a freelance writer for several publications. Paula competed on Food Network's Sweet Genius and has appeared on TV over 30 times. In 2015, Paula was honored by Jewish Women International as a "Woman to Watch" and in 2016 as a "kosher food pioneer" by the kosher food bloggers community. Paula lives in Chevy Chase, Maryland.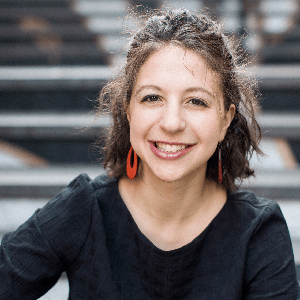 Shelby Zitelman is the CEO & Co-Founder of Soom Foods, and is the oldest of the three Soom Sisters. Inspired by her entrepreneurial family, Shelby graduated from the Wharton School with a concentration in Entrepreneurial Management, and has applied this degree to all of her jobs since. She is responsible for developing the Company's strategy, managing the finances and accounting, managing the team and overseeing contractor relationships. Shelby spends her downtime exploring kid-friendly Philadelphia with her husband, Dan and their two sons, Malcolm and Julius. She loves drinking beer, working out and avoiding doing the laundry.
Susan Barocas finds the kitchen to be a place of unending creativity, personal expression and connection to her family's Jewish and Sephardic history and heritage. She is a writer, caterer and teacher of cooking to all ages for over 20 years, specializing in healthy eating and various Jewish and Mediterranean cuisines. Susan was honored to serve as the guest chef for the 2014, 2015 and 2016 White House Passover Seders. She was the founding director of the Jewish Food Experience project and its award-winning website, jewishfoodexperience.com, following several years as director of the Washington Jewish Film Festival. A member of culinary society Les Dames d'Escoffier, Susan has made numerous appearances on television and radio while her stories and recipes have appeared in the Washington Post, Moment, Huffington Post, Lilith and Tablet among others. When not in a kitchen, Susan writes and produces documentary film and consults with film festivals.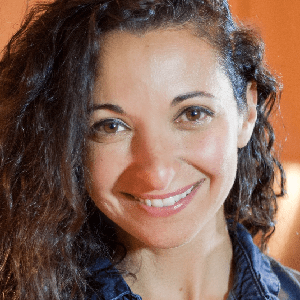 Danielle Rehfeld Colen is a professional cook, writer and founder of The Inherited Plate. She graduated from the Institute of Culinary Education in New York, The George Washington University and has worked in professional NYC kitchens and in private homes for the last 11 years. Danielle has tested recipes at Real Simple, Women's Day, and wrote and developed recipes for her food column, What's Cooking, in The Riverdale Press for 5 years. Most recently, her work was published in Food 52, The Forward, and The Boston Globe. She caters, teaches private cooking classes and cooks with professional chefs and home cooks from all over the world to preserve and share their authentic family recipes, stories and special culinary knowledge. She lives in NYC.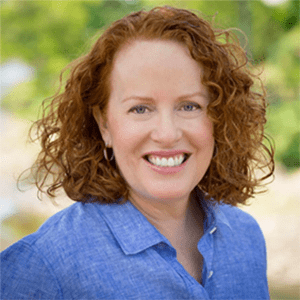 Liz Rueven is founder and editor of the blog, Kosher Like Me, providing a resource for food enthusiasts who nosh like she does. Her readers are health-minded, kosher-keeping and/or vegetarian/pescatarian eaters who live locavore lifestyles and eat in step with the seasons. Kosher Like Me provides readers with a tempting array of approachable and unique seasonal recipes, holiday inspiration, restaurant, book and product reviews, and profiles of food innovators. The Nosher included one of Liz's recipes as one of the top ten most popular posts in 2015, and Relish.com named Liz one of 5 top Jewish food bloggers to follow.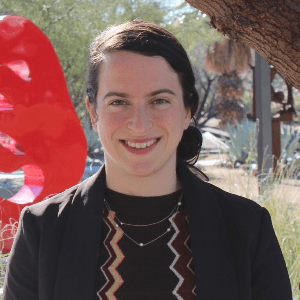 Barbara Fenig most recently served as the Director of Arts & Culture at the Tucson Jewish Community Center. In August, she will begin her MSW at the University of Pennsylvania. Fenig has worked in arts administration for the bell hooks Institute in Berea, Kentucky; Columbia University; Wesleyan University, Blue Flower Arts; and at the Blanton Museum of Art in Austin, Texas.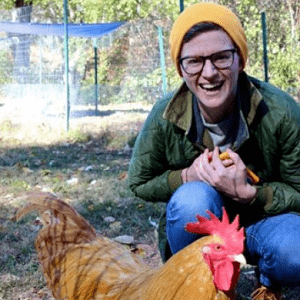 Daisy Freund is the Director of the ASPCA's Farm Animal Welfare program, overseeing the organization's efforts to improve the lives of farm animals and build a more compassionate food system through public education, corporate engagement and public policy reform. In this role, Daisy has focused on increasing the availability of more humane alternatives to confinement-based agriculture, and connecting farm animal treatment to the other core issues of the good food movement. Among other initiatives, Daisy launched the ASPCA's consumer education program, Shop With Your Heart, which equips shoppers with the resources they need to understand labels and find higher-welfare food; the Good Groceries Guide, a digital resource created in partnership with environmental, labor and public health groups; and Open The Barns, a social media movement of farmers and animal lovers opposing whistleblower-suppression and advocating for more transparency in animal production.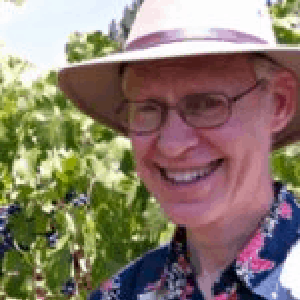 Dr. Jon Greenberg received his bachelor's degree with honors in biology from Brown University and his Master's and Doctorate in agronomy from Cornell University. He has also studied with Rabbi Chaim Brovender at Israel's Yeshivat Hamivtar and conducted research on corn, alfalfa, and soybeans at Cornell, the US Department of Agriculture, and the University of Pennsylvania's Institute for Cancer Research. Since 1989, he has been a science teacher and educational consultant. Dr. Greenberg was Senior Editor of science textbooks at Prentice Hall Publishing Co. Previously on the faculty of Yeshivas Ohr Yosef, the School of Education at Indiana University, and the University of Phoenix, he has taught at the Heschel School since 2008. He is a frequent speaker at synagogues, schools, and botanical gardens.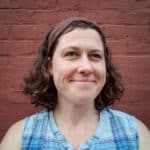 Anna Hanau is CMO at Grow & Behold, the kosher pastured meat company she founded with her husband, Naftali Hanau, in 2010, where she manages the company's email, social media, promotions and events, online product catalog and product launches, as well as HR.  Anna was involved for many years in the Jewish environmental movement at Hazon and Adamah, where she co-authored Food For Thought: Hazon's Sourcebook on Jews, Food and Contemporary Life with Nigel Savage, grew the Jewish CSA and Food Movements (including the Hazon Food Conference), and managed the Adamah farm.Originally from Vancouver, BC, Anna lives in Brooklyn where she works full-time at Grow & Behold and is a mom of three kids, two of whom were born at home.  She makes coldbrew and waffles on a regular basis, and enjoys learning a new recipe when she has a quiet moment in the kitchen (which is rare these days), and often sings Avodat Lev during breakfast with the kids.  She has a BA from the Jewish Theological Seminary's List College in Bible Studies, and from Barnard College in Urban Studies and Environmental Science, and keeps a flock of chickens (for eggs) in her backyard.
Naftali Hanau is the CEO of Grow & Behold, the Brooklyn-based purveyor of fine kosher pastured meats raised on family farms with no hormones or antibiotics.  He works with farmers to produce the finest beef, rose veal, lamb and poultry on the kosher market, and has developed an exquisite line of provisions (sausages, deli meats, salami, etc.) using his own spice blends.  A shochet and menaker, Naftali has learned with experts at butcher shops and slaughterhouses across the country. A pioneer in the field of educational schechita over the last decade, Naftali is frequently sought out to consult on alnd conduct educational kosher slaughter.  He has been a judge for Masbia's ChopHunger (2015) and Jamie Geller's KosherMasters (2016), as well as a frequent panelist and presenter at kosher food events across the country. Naftali has degrees from NYU and the New York Botanical Garden School of Professional Horticulture, and has worked at Adamah, the Jewish environmental farm in northwest Connecticut; he has also worked on several organic farms and owned his own landscaping firm.  He is a trustee of Congregation Kol Israel, the oldest Orthodox synagogue in Prospect Heights, Brooklyn and a member of the Greater Crown Heights Eruv Committee.  He lives in Brooklyn with his family and a flock of chickens in the backyard.
Melissa Hoffman directs the Jewish Initiative for Animals (JIFA), a leading Jewish sustainable food and animal welfare initiative. In her role, she consults with Jewish organizations and communities across the country to develop and implement ethical food practices, as well as curriculum and programs that foster compassion for all living beings through the lens of Jewish values. Prior to working with JIFA at Farm Forward, she earned her M.S. in Animals and Public Policy from Tufts University in North Grafton, Massachusetts. Melissa has also worked extensively as a cantorial soloist and Jewish educator on both coasts. Based in Los Angeles, she spends a chunk of her weekends helping to rehabilitate and release injured and orphaned seabirds.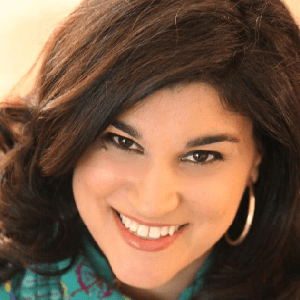 Beth Kanter is the author of numerous books including the soon-to-be-released Great Food Finds Washington DC (on September 1) and No Access Washington DC (on December 1) – both from Globe Pequot Press. Beth's essays and articles have appeared in a range of national newspapers, magazines, and online publications. She earned her MSJ from Northwestern's Medill School of Journalism and has been leading the popular Boot Camp for Writers at the The Writer's Center for almost ten years. In her writing workshops, Beth strives to create a community where writers feel safe and supported so they can share their work – and their feedback – with one another.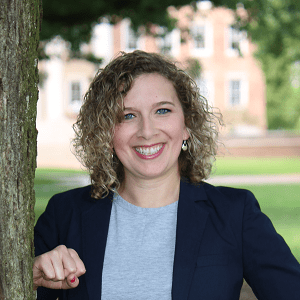 Adrienne Krone, is Assistant Professor of Religious Studies and Director of Jewish Life at Allegheny College. She is in the process of conducting a multi-year study of the Jewish Community Farming Movement with the support of the Jewish Initiative for Animals and the Leichtag Foundation. She and her research team of environmental studies students at Allegheny College, Madeleine Zimmerman, Autumn Clark, and Maura McCampbell, will offer some of their findings based on this research.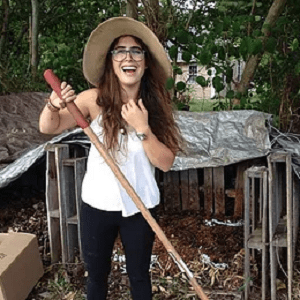 Shani Mink is a farmer at the Pearlstone Center, a freelance Jewish educator in Baltimore City, and a Kohenet-in-training. She is proud to have co-founded Jewish Farmer Network, a grassroots non-profit connecting 550+ Jewish farmers and growers around the world. Shani finds balance in running, practicing yoga, and baking challah she can't eat.
Dan Pelberg is a freelance blockchain and cryptocurrency writer with a background in technology and finance. Additionally, he is a meditation practitioner and teacher, having spent significant time on retreat and learning from teachers in Israel, India, and the US.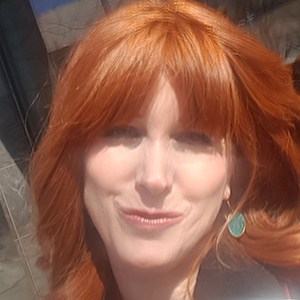 Cyndi Rand is a Jewish educator, songleader, community activist, actress, recipe developer, cookbook author and editor, creator/founder of Bubbie's Kitchen, as well as having a background in sales and marketing. She is also pursuing a degree in social work. Cyndi lives in Nassau County with her husband and five children.
Kate Re worked in the Jewish Outdoor, Food, Farming, and Environmental Education (JOFEE) field for seven years prior to her current role at Hazon. She has has served as production manager at a Jewish organic educational farm, as a farm and nature educator for individuals of all ages, and more recently as a part of Hazon's Teva team. Kate holds a BFA from the Pennsylvania Academy of the Fine Arts. She is a passionate advocate for all things natural, sustainable, and community oriented.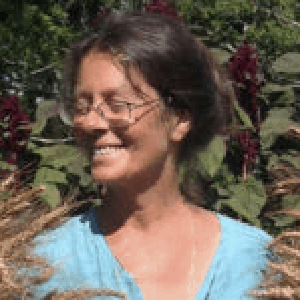 Eli Rogosa is an Israeli farmer, artisan baker and anthropologist. She founded and managed the Jerusalem Cityfarm for seven years, worked in the West Bank as an extension for ecological water management and organic farming, and worked with the Israeli gene bank, Machon Volcani, to collect the almost-extinct ancient grains of Eretz Israel. She was funded by the European Union for 5 years to collect rare seeds in Europe with gene banks. Eli is author of Restoring Heritage Grains: The Culture, Biodiversity, Resilience, and Cuisine of Ancient Wheats published by Chelsea Green, and manages the Heritage Grain Conservancy on her biodiversity farm in Western Massachusetts with her husband Cr Lawn. She bakes amazing sourdough einkorn bread from the einkorn seeds that she collected in Israel and now grows on her biodiversity farm.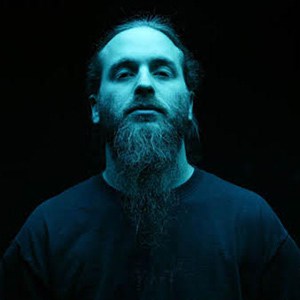 Jamie Saft is a world-renowned keyboardist, composer, sound engineer, and producer living in Upstate New York. As a long time collaborator of John Zorn and boundary-pushing composer in his own right, Saft made his mark in the Downtown Radical Jewish Culture movement over the last 25 years. Additionally, Saft has performed and recorded with the likes of Bobby Previte, Bad Brains, and Iggy Pop, among many others. Most recently Jamie released his first solo piano album recorded live in Genova, Italy to great critical acclaim. Jamie's group New Zion Trio brings together Roots Reggae, Dub, Doom, and Jazz styles in an extra mellow acoustic ensemble – perfect for spaced out head bobbing to full-on dance parties.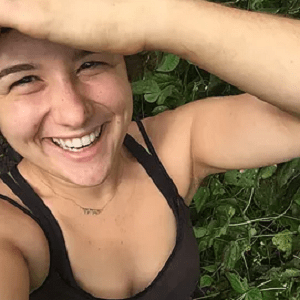 Sarah Julia Seldin is a first generation farmer and co-founder of the Jewish Farmer Network, a grassroots non-profit connecting 550+ Jewish farmers and growers around the world. She is currently driving across North America to interview, work with, and learn from Jewish farmers. When not on the road, Sarah grows food in the Blue Ridge Mountains of Western North Carolina.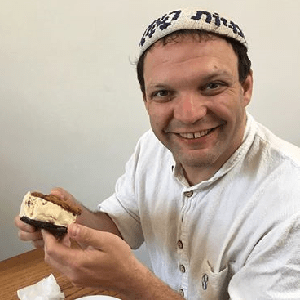 Rabbi Jeremy D. Sher, M.Div., was ordained in 2016 after studying under Rabbi Natan Margalit, Ph.D., the President of Organic Torah, for six years. Rabbi Jeremy is the first and only rabbi ever to be ordained at Harvard University, where he earned his Master of Divinity degree in 2016. He is a Jewish Renewal rabbi, and is also a professional chaplain with a focus area in mental health. Last year he completed his residency as a chaplain at the University of California San Francisco Medical Center and Langley Porter Psychiatric Institute; he is now providing professional chaplaincy care to our unhoused neighbors in Oakland and San Francisco, as part of his donation-funded Mind & Soul Chaplaincy project. Rabbi Jeremy is passionate about Birkat Hamazon and loves to share the deep spiritual gems that are waiting for us in this very ancient, often-abbreviated, often-sped-through prayer, when we stop to smell the roses and study it as a text.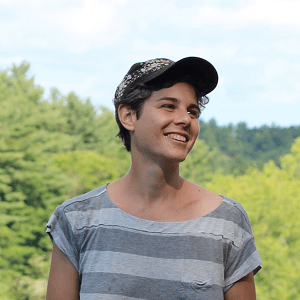 Janna Siller leads the Adamah crew in growing organic vegetables for CSA distribution, value-added production, Isabella Freedman food service, and donations, while maintaining the fields as resonant learning space for fellows and visitors. She teaches classes on practical farming and gardening skills as well as classes that explore the big picture systems, policies and issues that shape what we eat and how it is grown. Janna lives in Falls Village with her daughter Tzuf and their cats.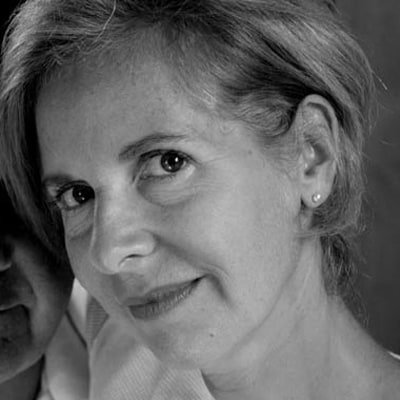 Nancy Wolfson-Moche, CHHC, RYT is the founder of you are because you eat. She crafts and teaches integrative culinary arts programs in Jewish and secular settings. She writes curricula (Bubbie's Kitchen) and is a certified macrobiotic counselor. Formerly an editor and writer on lifestyle magazines including Glamour and Seventeen, Nancy is also a Torah yoga teacher and an emerging Kohenet. youarebecauseyoueat.com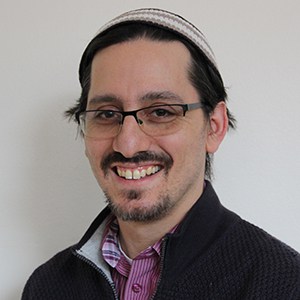 Rabbi Ezra Weinberg is a wearer of many hats. He's a community builder, camp professional, teacher of multi-faith education, and innovator of Jewish ritual. Ezra lives and works in Washington Heights with his wife and two children, and is looking to transform the YM&YWHA of Washington Heights and Inwood where he serves as the Jewish Life and Enrichment Manager. Ordained through the Reconstructionist movement, Ezra is at home in a variety of Jewish settings, from traditional to secular. He is currently a Fellow at the UJA's Ruskay Leadership Institute. Most importantly, he is a longtime Hazon ambassador as an alum of the New York Ride, the Israel Ride, and Sukkahfest.
Elizabeth Yaari is an artist and co-founder of Explora-Torah. For the last 11 years, she has used Bibliodrama and art to engage workshop participants in authentic storytelling, self-expression, co-creativity, and deep mutual understanding of themselves, the Bible, and nature. She is a graduate of The Institute of Circlework.
Shuk Marketplace
On the evening of Wednesday, August 1st, we will be setting up the Hazon Food Conference shuk, a marketplace of ideas, products, and workshops from various organizations and businesses. Take the chance to engage with Conference participants and potential customers one-on-one, and teach them about your mission and brand. If you would like to reserve a table, please contact Eli Weinbach at eliezer.weinbach@hazon.org.

Bubbie's Kitchen Fellowship Launch
Jewish Family Engagement Starts with Food
In Search Of…
Ten Jewish educators who will be teaching at a Jewish agency, community center or synagogue in the 2018-2019 calendar year who wish to participate in piloting an international cooking curriculum for grades K-6 called Bubbie's Kitchen. Fellows will be awarded a full scholarship to the Hazon Food Conference at Isabella Freedman Jewish Retreat Center on August 1-5, and participate in a specially designed training class to learn how to adapt and deliver a Jewish cooking curriculum that works for a diversity of audiences at their own institutions.
The Partnership
YM&YWHA of Washington Heights and Inwood is launching the Bubbie's Kitchen curriculum this summer at the Hazon Food Conference. We are revealing the curriculum at this four-day conference by training ten Jewish food educators who will then bring Bubbie's Kitchen back to their home communities. Thus Bubbie's Kitchen would go from one community (Washington Heights) to ten communities by the time this final grant cycle ends.
What is Bubbie's Kitchen?
Bubbie's Kitchen is a brand new Jewish educational family engagement cooking curriculum fro K-6 grades created by the YM&YWHA of Washington Heights and Inwood and sponsored by the Covenant Foundation. The core of this global curriculum is teaching and exposing children and families to Jewish cuisine and culture in nearly every continent where Jewish community can be found. By simultaneously teaching Jewish culinary traditions and also blending cultures with each unit, we are reaching our families in a whole new way. In a community center that represents many nationalities, races, and religions, Bubbie's Kitchen is an affirmative response to the challenge of creating deeply Jewish, and culturally diverse, meaningful programming which reflects the ever-changing population that we serve.
Why cooking?
Jewish education, like baking a loaf of challah, can be seen as an act of transmission. If done with the right amount of passion and love, the act of baking and eating it lives through us and after us. What we discovered is that, in the right framework, baking challah IS Jewish education.
There is an old punchline stating that "Jews never finish eating." Go to any Jewish gathering and there will always be food. It's funny because it's usually true. In Yiddish, there is a popular expression that we feel something in our "kishkas," which is deep in our gut. It is often a metaphor, but more often literal. Bubbie's Kitchen is a journey into our individual and collective kishkas. This cooking education class asks: What can cooking Jewish recipes from around the world teach us about our bodies, our spirits, and our heritage?
Why The Hazon Food Conference?
Hazon is at the cutting edge of building community through exploring what it means to live healthy lives and connecting to wisdom around food choices. The annual Hazon Food Conference is a showcase and development lab for this central tenet of Hazon's work. Many of Hazon's ongoing food projects have focused on the harvest cycle, sustainable sourcing, food education, and getting Jewish communities to invest in farms and CSAs. The timing of Bubbie's Kitchen comes at a moment when Hazon is looking to deepen its partnerships with cooking initiatives. A global cooking curriculum that reflects the diversity of Jewish life is deeply paradigmatic of Hazon's own work.
Thank you to all those who applied. The application is now closed.

All participants receive full tuition and room and board for the 2018 Hazon Food Conference. There is limited travel reimbursement for those who request. As a condition of receiving the scholarship, participants will agree to:
Bring the curriculum to their community within 12 months of the training
Fill in a survey immediately after the conference
Fill in a survey after using the materials in their community or 6 months after the conference
In addition, Hazon will set up a Google group for this group to stay in touch. This will include ongoing webinars and individual check-ins as you continue the program.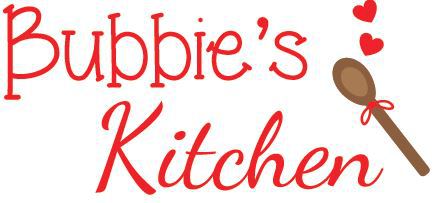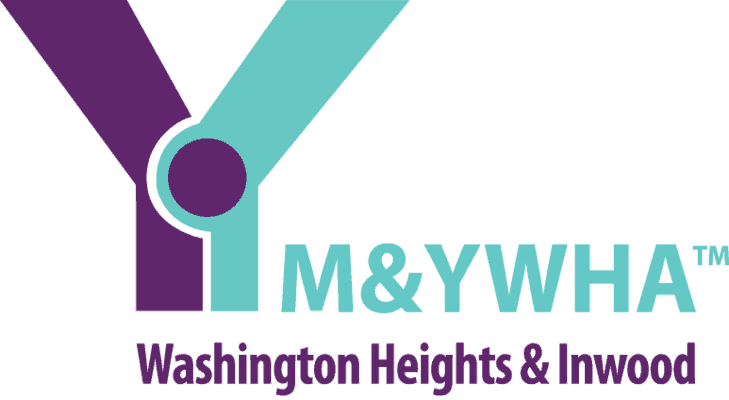 The Hazon Food Conference is about collaborating with other food professionals, getting creative in the kitchen and thinking in new, creative ways about traditional foods and the system of which they're a part.
The Hazon Jewish Food Conference was life changing for me. It was like nothing I've ever been a part of before and more beautiful and inspiring than anything I could have imagined. Collaboration, creativity, healthy food, Jewish culture, sustainability, food justice, and the deep connection to others who share my passions for creating a world that I want to live in.
Rates and Registration
| | |
| --- | --- |
| Dormitory This per-person price is for double or triple-occupancy, meaning you could be sharing a room with up to two other people. Dormitory rooms have bunk beds and a shared bathroom in our Kaufmann or Elm buildings. | $540 |
| Basic Housing This per-person price is for double-occupancy. Basic rooms have twin-sized beds (some queen beds are available on a limited basis and are first come, first served) and a shared bathroom in our Maple, Blue Heron, and Cedar buildings. | $620 |
| Standard Housing This per-person price is for double-occupancy . Standard rooms have queen or twin-sized beds and a private bathroom in our Pine and Scheuer buildings. | $720 |
| Standard Plus This per-person price is for double-occupancy. Standard Plus rooms have queen or twin-sized beds, a private bathroom, and are located in our Weinberg and May buildings. | $890 |
| Camper The camper fee includes all meals, programming, use of the facility, and access to bathrooms and hot showers. Campers must provide their own tent and bedding. Prices are per person. | $310 |
| Commuter The commuter fee includes all meals, programming, and use of the facility throughout the Conference. Overnight lodging is not included. Prices are per person. | $310 |
| Children Children's rates apply to children ages 5 -12 staying in the same room as two adults, camping, or commuting. Children under the age of 5 are free, and teens 13 and up pay adult prices. Prices are per person. Children will be automatically enrolled in the Kids' Food Conference upon registering. | $240 |
You will receive a confirmation email once you have registered. If you do not receive the confirmation email within 24 hours of registering, please contact us at registrar@hazon.org or (860) 824-5991 ext. 0.
Scholarships
We strive to ensure that our retreats are as financially accessible as possible. We believe retreats are important experiences to be shared. Inclusiveness is one of our core values. We have a variety of scholarship options available.
Tamar Fund Scholarships
The Tamar fund makes our aspiration for inclusive retreats possible. Scholarships are awarded on a rolling basis and are awarded exclusively for dormitory lodging, camping, and commuting (pending availability).
The Tamar Fund was created in loving memory of Tamar Bittelman z''l.
Lisa Anne Botnick Scholarship for Teens
Through the generous support of a donor, Hazon is pleased to offer up to two full scholarships to the 2018 Hazon Food Conference, covering program fees and housing expenses, to teens between the ages of 13-17.
Applications are due July 15.

Scholarship For Rabbinical Students
Through the generous support of an anonymous donor, Hazon is able to offer a limited number of scholarships for current rabbinical students to participate. The goal of this scholarship is not only to make it possible for current rabbinical students to attend the Hazon Food Conference, but additionally to support rabbinic students who are interested in including issues of food justice and Jewish food traditions in their repertoire as rabbis and leaders in the Jewish community.
We are especially looking for individuals who want to bring back Jewish food education to their communities and their studies. Open the application below to apply. For more information, please email eliezer.weinbach@hazon.org 
Jewish Farmer Network Scholarships
Hazon and the Jewish Farmer Network are pleased to offer Food Conference scholarships for Jewish farmers, ranchers, and growers. These scholarships may cover up to the full cost of registration. If you have any questions, please contact eliezer.weinbach@hazon.org.

Jewish Southerners Scholarships
Hazon is pleased to offer Food Conference scholarships for people from the American Southeast. These scholarships may cover up to the full cost of registration. We are seeking a diverse group of Jewish Southerners of all ages and religious backgrounds who want to make Jewish food and environmental programming a vibrant part of the Southern Jewish community. If you have any questions, please contact eliezer.weinbach@hazon.org 

Denver and Boulder Area Residents Scholarship
Through the generous support of Rose Community Foundation, Oreg Foundation, and 18 Pomegranates, Hazon is pleased to offer Food Conference scholarships for people from the Denver and Boulder areas. We are seeking a diverse group of applicants of all ages and religious backgrounds who want to get inspired by national programs and like-minded leaders so that they can return and continue to make Jewish food and environmental programming a vibrant part of the Colorado Jewish community. If you have any questions, please contact colorado@hazon.org.
apply for a colorado scholarship
Detroit Residents Scholarship
Hazon Detroit has limited scholarship funding available for participants at the Food Conference. We can provide $250 towards registration and up to $250 in travel reimbursements. For more information, please email sue.salinger@hazon.org.
Guest Pre-Arrival Information
Arrival & Departure
Check-in is from 3 to 5 pm on Wednesday, August 1. If you are arriving on a different day, you may check in with the retreat manager on duty anytime after 4 pm on your arrival day. Check-out of guest rooms is at 10 am on Sunday, August 5.
Transportation
For those coming from the New York City area, we are conveniently located just half an hour from Wassaic Train Station, the last stop on the Harlem Line of the Metro North. We offer a shuttle service at the following times for this retreat:
2:15 pm & 4:15 pm on Wednesday from Wassaic Train Station to IF
9:15 am on Sunday from IF to Wassaic Train Station
If you have not already reserved shuttle service during registration, please contact us at registrar@hazon.org or (860) 824-5991 ext. 0 to reserve your spot; space is limited.
For more information on getting here, click here.
Rideshare
Help to reduce the environmental impact of car trips to and from Isabella Freedman by checking out our carpool initiative! Upon registering for the Conference, you will receive access to a virtual rideshare board so you can connect with fellow participants. Offering a ride in your car will help reduce carbon emissions, cut down gas costs and make new friends! If you are looking for a ride, adding yourself to the wait list (on the right hand side of the page) is the best way to be notified when movements occur.
Kashrut Policy
One of our mashgichim (kosher supervisors) must pre-approve all food items that enter the designated dining spaces. If you plan to supplement our delicious, healthy, farm-to-feast meals, your items must be completely sealed in original packaging. Unapproved food and drinks may be enjoyed anywhere on campus besides our dining spaces.
Packing List
You may want to bring:
Over-the-counter and/or prescription medications
Toiletries
Flashlight
Chargers for electronic devices
Rain gear (a jacket and/or umbrella)
Ritual wear
Comfortable, loose-fitting clothes for yoga
Closed toe shoes
Hiking boots to enjoy our many trails
Gear for summer weather (sunglasses, swimsuit, hat, sunscreen, water bottle)
Camping equipment, including your own tent, sleeping bag, pillow, and towel, if you are camping
We provide:
Toiletries like deodorant and toothpaste for sale in the bookstore
Extra kippot and tallitot, in addition to siddurim
Yoga mats, blankets, and blocks
Heat and A/C in all guest rooms
Linens and towels in all guest rooms
Alarm clocks in all guest rooms
If there are details of your stay or arrival that you still need to share with us here at the retreat center, please email us at registrar@hazon.org
Check out our Frequently Asked Questions.