Aug 1, 2018 - Aug 5, 2018
Isabella Freedman Jewish Retreat Center, Falls Village, CT
register now — prices go up after July 1 registration rates and scholarship details

Look who's coming to the Food Conference this year!










Michael Twitty – James Beard award-winning author and chef
Adeena Sussman – Cookbook author, food writer, recipe and product developer and consultant
Gary Oppenheimer – Hunger-food waste innovator, founder of Ampleharvest
Shannon Sarna – Editor of The Nosher food blog and cookbook author
Jeffrey Yoskowitz – Chef and cookbook author
Susan Barocas – Filmmaker, writer, and chef
CR Lawn – Founder of Fedco Seeds
Liz Rueven – Founder of Kosher Like Me
Jon Greenberg – Biblical ethnobotanist and founder of Torah Flora
Eli Rogosa – Farmer, artisan baker, and anthropologist
The Hazon Food Conference has shown that the most unexpected – and even life-changing – discoveries happen when diverse topics and engaged people come together. What other experiences can you expect?
Learn from world-class experts including chefs, farmers, activists, artists, and community leaders in 90+ classes, demos and hands-on workshops

Feast on kosher, organic, and ethically sourced, farm-to-table cuisine including outdoor wood-fire cooking

Share mouth-watering foods from featured chefs at our second annual Outdoor Food Festival

Strengthen your culinary skills through hands-on, in-depth cooking workshops with leading chefs

Partake in keynote and plenary sessions on food security, social justice, sustainable agriculture and Jewish culinary traditions

Participate in one-on-one Mentor Coaching Sessions with professionals from all aspects of the food industry

Celebrate Shabbat in a vibrant, pluralistic Jewish community, with three options for prayer services – Renewal, Traditional Egalitarian, and Orthodox

Enjoy outdoor wood-fire cooking, berry picking and veggie harvesting, late-night stargazing and bonfires, swimming, boating, hiking, and other summer-fun activities in our beautiful lakeside setting

Share the learning and fun with your children ages 5-12 at the Kids Food Conference
Take a summer vacation at the home of farm-to-table Jewish food in the beautiful northwestern Connecticut countryside!
Find out how teens, farmers, rabbinical students and residents of Colorado, Detroit and Southern states can come to the Food Conference for FREE!
See below for our Kids' Food Conference, a sample schedule, our amazing line up of presenters, and Bubbie's Kitchen Fellowship.


Kids' Food Conference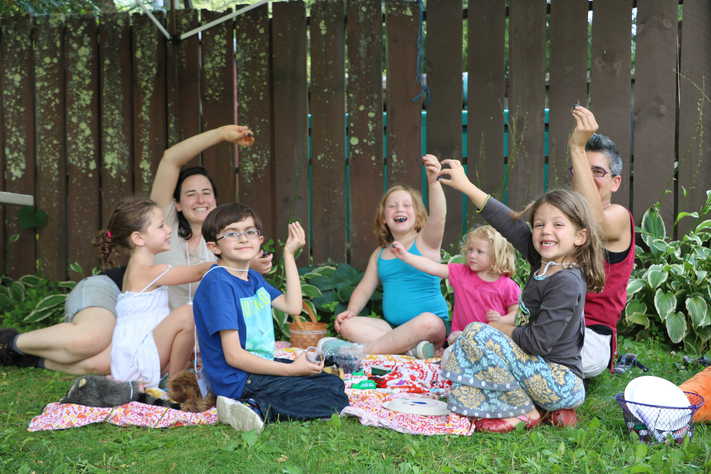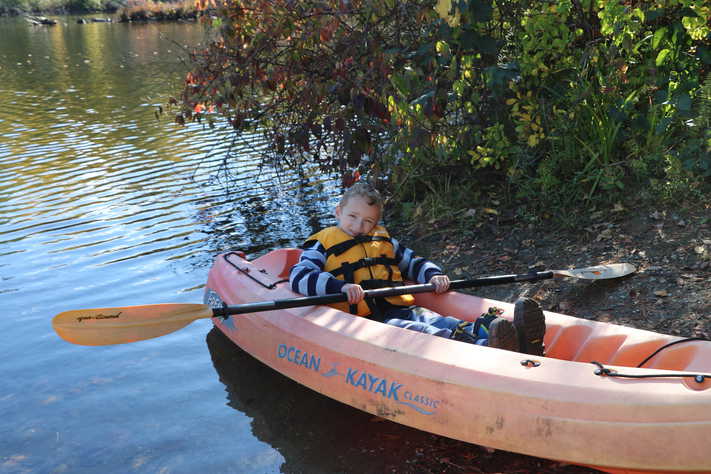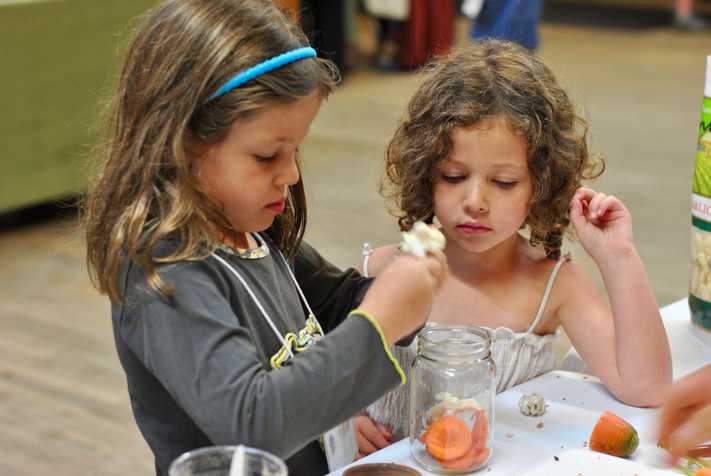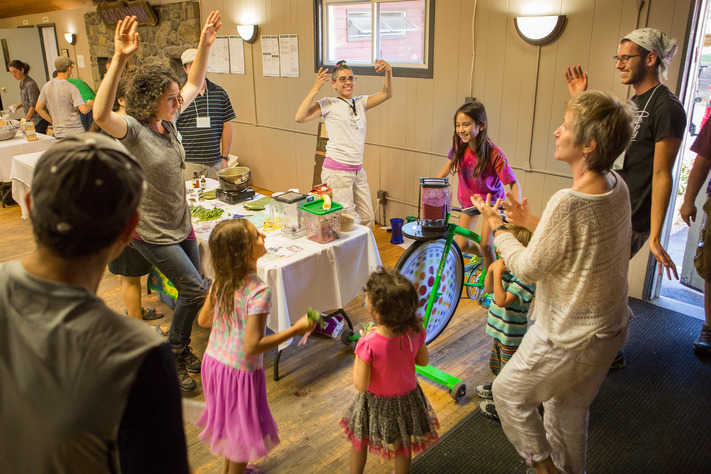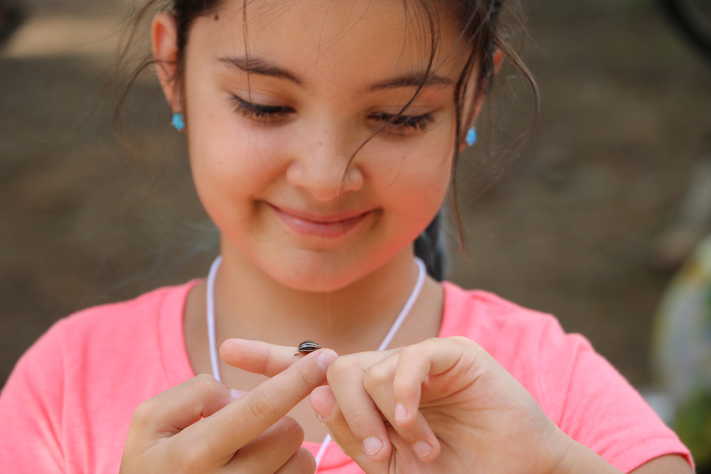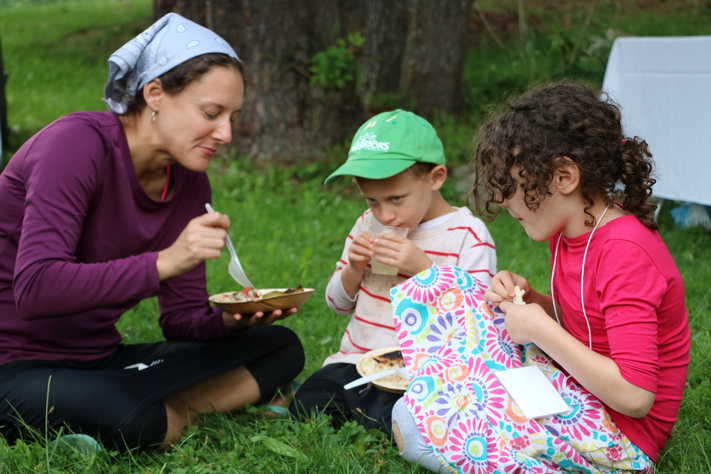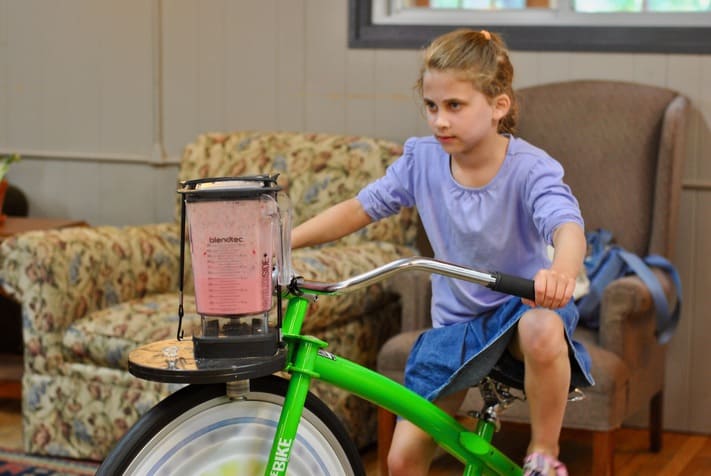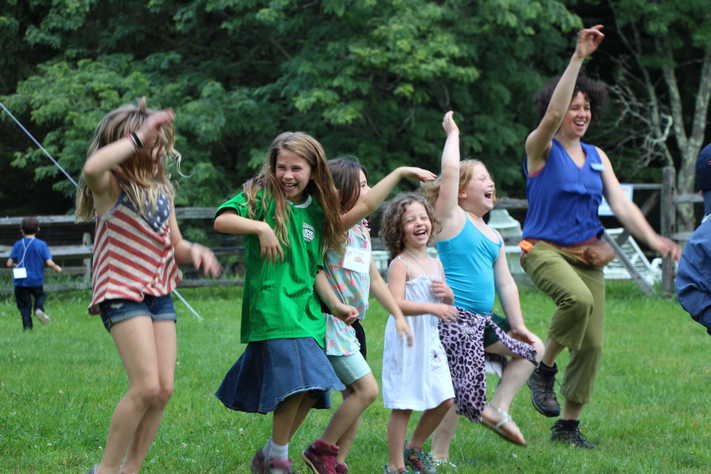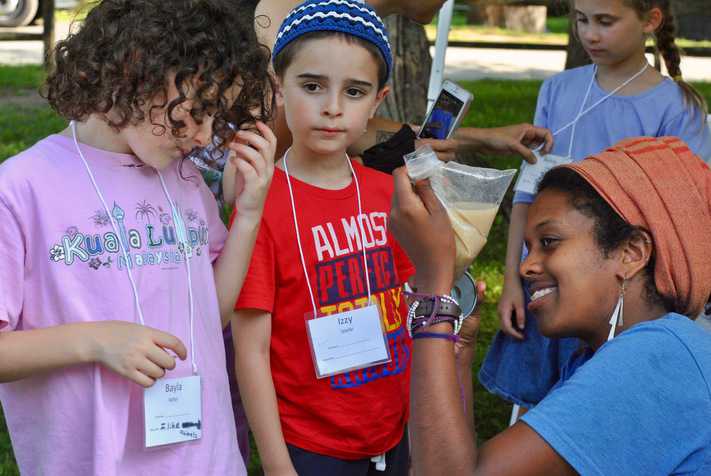 While adults and teens are participating in the Hazon Food Conference, the home of the Jewish food movement, kids ages 5-12 will be having their own memorable experience at the Kids' Food Conference!
Children will engage with field experts in dynamic and age-appropriate ways on the same topics as the adult programming, including:
Health and Nutrition
Jewish Learning, History, and Culture
Food Justice and Values
Cooking Demonstrations and DIY Projects
Hazon means "vision," and we work to create a healthier and more sustainable Jewish community, and a healthier and more sustainable world for all. In order for this work to succeed, we need young people to become involved in the movement towards a healthier food system. Youth have the power to take our society in a new direction and rethink the world into which they have been born.
It is up to us to make healthy food choices for ourselves, but in many ways, our society puts us at a disadvantage. Youth do not have the buying power of adults, yet food advertisements are filled with exciting images of junk food. How do we ingrain the knowledge of healthy snacking into our minds so it is an easy choice to go for carrots and peanut butter instead of potato chips? How do we change the larger system so school food is healthy and tastes good? How can we grow food in our homes and communities? The KFC will address these issues and more in a dynamic, engaging, age-appropriate way.
View the 2017 kids' conference schedule

Schedule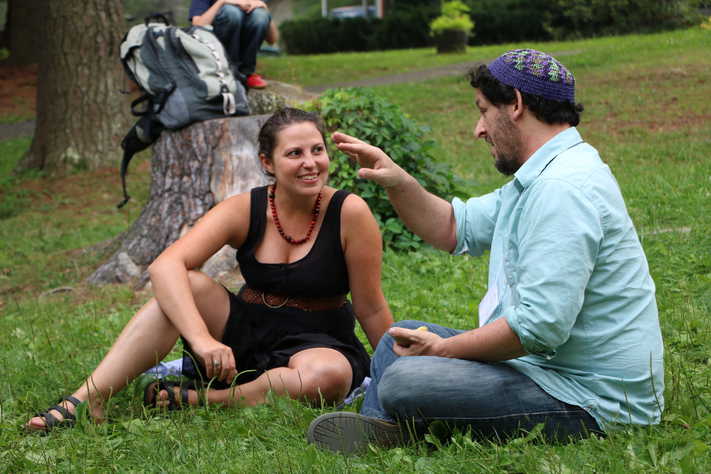 We are building an incredible schedule for 2018. To get an idea of what the Food Conference experience is like, take a look at schedules from prior years…
2017 Highlights
Shortly after you arrive on Wednesday, take a tour through the Shuk, where participants and teachers will showcase their creations, books, and delectables.
Jump right in on Thursday, when you can choose from a full day of sessions, ranging from cheese making, wild edibles, edible flowers, knife skills, pit cooking, condiments and sauces, bread making, cured meats, Indian cuisine and seasonal holiday meals, and much more.
Thursday we'll also have an outdoor food festival experience where chefs will be stationed and cooking up all kinds of delicious edibles – everything from smoked meats to fresh grilled veggies and pitas made on an open fire.
Celebrate a pluralistic Shabbat which will include Renewal, Traditional Egalitarian, and Orthodox prayer services, a full day of learning sessions, and will conclude with havdalah and an all-out dance party under the stars with DJ M Dot.
Our farm will be in full bloom so there will be an abundance of fresh produce for us to play with.
Local Panel: Foodies & Farmers of the Berkshire Bioregion: Isabella Freedman Jewish Retreat Center is located in the epicenter of a rapidly growing sustainable food scene. Meet some of the leaders, taste the fruits of their labor, and learn about how strong food values combined with great taste can create vibrant communities. Curated and convened by Mike Webster, Liz Vaknin, and Shelley Golan.
Presenters
Presenters vary from year to year, but we always have exceptionally talented people.
Check back soon for more information about this year's presenters.

Michael W. Twitty is a culinary and cultural historian, Judaics teacher, and the creator of Afroculinaria, the first blog devoted to African American historic foodways and their legacy. Twitty has appeared on NPR's The Splendid Table and Morning Edition and has written for The Jewish Daily Forward, The Guardian, Ebony, Local Palate, and the Washington Post. He is a Smith Fellow with the Southern Foodways Alliance and a TED fellow and speaker, he was the recipient of Taste talks first Culinary Pioneer Award and a readers choice and editors choice award from Saveur for best food and culture blog. Twitty is also the Colonial Williamsburg Foundation's first Revolutionary in Residence. HarperCollins released Twitty's The Cooking Gene in 2017, tracing his ancestry through from Africa to America and from slavery to freedom. The Cooking Gene was named a finalist for The Kirkus Prize in nonfiction and The Art of Eating Prize and was a third place winner of Barnes & Noble's Discover New Writer's Awards in Nonfiction. It won the 2018 James Beard Award for best writing and book of the year.
An almost full-time resident of Tel Aviv, Adeena Sussman's Israeli cookbook, Sababa: Fresh Cooking From My Tel Aviv Kitchen, will be released by Penguin books in Spring 2019. Also the solo author of Short Stack Editions' Tahini, Adeena has co-authored eleven cookbooks. Her last two collaborations, Cravings with Chrissy Teigen and The Sprinkles Baking Book with Candace Nelson, were New York Times best sellers. Adeena has written about Jewish and Israeli cooking and food culture for Food And Wine, The Wall Street Journal, Epicurious, Gourmet (may she rest in peace), Hadassah, The Forward, and many others. For a slice of her Israeli cooking life, check her out on Instagram at @adeenasussman.
Photo Credit: Evan Sung

Garry Oppenheimer, a CNN Hero, World Food Prize nominee, lecturer and speaker (including two TED presentations) at a Google Tech Talk, 2013 Purpose Prize Fellow, Points of Light Tribute winner, Huffington Post's "Greatest Person of the Day" and "2011 Game Changer", member of the James Beard Foundation Food Waste Advisory Board, winner of the Russell Berrie Foundation's "Making A Difference" award, winner of the Glynwood 2011 "Wave of the Future" award, winner of the 2012 Elfenworks "In Harmony With Hope" award, Echoing Green semifinalist, and founder of AmpleHarvest.org now makes his home in the mountains of northern New Jersey after having lived on a boat on the Hudson River in Manhattan since 1978. He is also a Master Gardener, Rutgers Environmental Steward, former community garden director, Environmental Commissioner in northern New Jersey, an avid gardener, and long distance cyclist.
Jeffrey Yoskowitz is the co-owner of The Gefilteria, a culinary venture that reimagines Ashkenazi cuisine, and co-author of The Gefilte Manifesto: New Recipes for Old World Jewish Foods. He fell in love with the art of lacto-fermentation while training as a pickler at Adamah. He has since worked in the food world as an entrepreneur, consultant, cook, public speaker, and a writer for The New York Times, The Atlantic, Slate, and Gastronomica. He was also featured in the Forbes' 30 Under 30.
Shannon Sarna is the Founding Editor of The Nosher and a contributing writer to Kveller.com, both part of 70 Faces Media. Shannon grew up in upstate New York immersed in performance and music as well surrounded by diverse culinary experiences: Her Sicilian-American mother loved to bake, her Ashkenazi-Jewish father loved to experiment, and her grandfather was a food chemist who patented Tang among other products. Her writing and recipes have been featured in Bake from Scratch Magazine, Parade Magazine, Tablet Magazine, JTA News, New Jersey Monthly Magazine, Vinepair, and Modern Loss. She graduated from Smith College in Northampton, MA with a degree in Comparative Government and Spanish Language and Literature and lives in South Orange, NJ with her husband, daughters, and rescue dogs, Otis and Babka. Her first cookbook, Modern Jewish Baker: Challah, Babka, Bagels and More, was released in September 2017 by Countryman Press. Follow her on all the platforms @shasarna.

Susan Barocas finds the kitchen to be a place of unending creativity, personal expression and connection to her family's Jewish and Sephardic history and heritage. She is a writer, caterer and teacher of cooking to all ages for over 20 years, specializing in healthy eating and various Jewish and Mediterranean cuisines. Susan was honored to serve as the guest chef for the 2014, 2015 and 2016 White House Passover Seders. She was the founding director of the Jewish Food Experience project and its award-winning website, jewishfoodexperience.com, following several years as director of the Washington Jewish Film Festival. A member of culinary society Les Dames d'Escoffier, Susan has made numerous appearances on television and radio while her stories and recipes have appeared in the Washington Post, Moment, Huffington Post, Lilith and Tablet among others. When not in a kitchen, Susan writes and produces documentary film and consults with film festivals.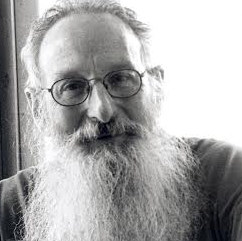 CR Lawn founded Fedco Seeds, the garden and farm co-operative, in 1978, and spent 40 years as one of its managers, writing much of its annual seed catalog and serving as CFO. He recently retired. He's written extensively on creating an ethical seed system, on labeling genetically engineered foods and on other issues of interest to the organic community. He served on the Board of Directors of the Maine Organic Farming and Gardening Assn. from 1993 to 2009, and is currently on the Board of the Open Source Seed Initiative (OSSI).

Liz Rueven is founder and editor of the blog, Kosher Like Me, providing a resource for food enthusiasts who nosh like she does. Her readers are health-minded, kosher-keeping and/or vegetarian/pescatarian eaters who live locavore lifestyles and eat in step with the seasons. Kosher Like Me provides readers with a tempting array of approachable and unique seasonal recipes, holiday inspiration, restaurant, book and product reviews, and profiles of food innovators. The Nosher included one of Liz's recipes as one of the top ten most popular posts in 2015, and Relish.com named Liz one of 5 top Jewish food bloggers to follow.
Dr. Jon Greenberg received his bachelor's degree with honors in biology from Brown University and his Master's and Doctorate in agronomy from Cornell University. He has also studied with Rabbi Chaim Brovender at Israel's Yeshivat Hamivtar and conducted research on corn, alfalfa, and soybeans at Cornell, the US Department of Agriculture, and the University of Pennsylvania's Institute for Cancer Research. Since 1989, he has been a science teacher and educational consultant. Dr. Greenberg was Senior Editor of science textbooks at Prentice Hall Publishing Co. Previously on the faculty of Yeshivas Ohr Yosef, the School of Education at Indiana University, and the University of Phoenix, he has taught at the Heschel School since 2008. He is a frequent speaker at synagogues, schools, and botanical gardens.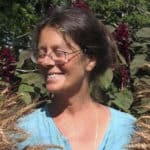 Eli Rogosa is an Israeli farmer, artisan baker and anthropologist. She founded and managed the Jerusalem Cityfarm for seven years, worked in the West Bank as an extension for ecological water management and organic farming, and worked with the Israeli gene bank, Machon Volcani, to collect the almost-extinct ancient grains of Eretz Israel. She was funded by the European Union for 5 years to collect rare seeds in Europe with gene banks. Eli is author of Restoring Heritage Grains – Culture, Biodiversity, Resilience and Cuisine published by Chelsea Green, and manages the Heritage Grain Conservancy on her biodiversity farm in Western Massachusetts with her husband Cr Lawn. She bakes amazing sourdough einkorn bread from the einkorn seeds that she collected in Israel and now grows on her biodiversity farm.
Sarah Julia Seldin is a first generation farmer in Western North Carolina. Her growing focuses on reconnecting to the agricultural, earth-based traditions of Judaism and in community-building through the growing and sharing of food. She is a co-founder of the Jewish Farmer Network, a Facebook group connecting 400+ Jewish farmers and growers around the world.
Bubbie's Kitchen Fellowship Launch at the Hazon Food Conference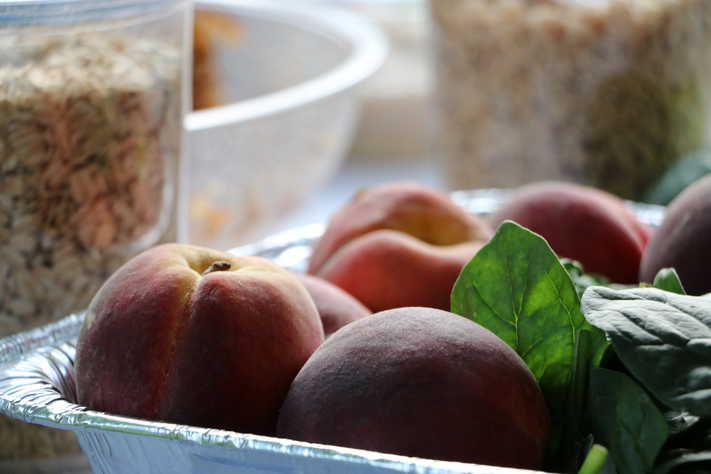 Jewish Family Engagement Starts with Food
In Search Of…
Ten Jewish educators who will be teaching at a Jewish agency, community center or synagogue in the 2018-2019 calendar year who wish to participate in piloting an international cooking curriculum for grades K-6 called Bubbie's Kitchen. Fellows will be awarded a full scholarship to the Hazon Food Conference at Isabella Freedman Jewish Retreat Center on August 1-5, and participate in a specially designed training class to learn how to adapt and deliver a Jewish cooking curriculum that works for a diversity of audiences at their own institutions.
The Partnership
YM&YWHA of Washington Heights and Inwood is launching the Bubbie's Kitchen curriculum this summer at the Hazon Food Conference. We are revealing the curriculum at this four-day conference by training ten Jewish food educators who will then bring Bubbie's Kitchen back to their home communities. Thus Bubbie's Kitchen would go from one community (Washington Heights) to ten communities by the time this final grant cycle ends.
What is Bubbie's Kitchen?
Bubbie's Kitchen is a brand new Jewish educational family engagement cooking curriculum fro K-6 grades created by the YM&YWHA of Washington Heights and Inwood and sponsored by the Covenant Foundation. The core of this global curriculum is teaching and exposing children and families to Jewish cuisine and culture in nearly every continent where Jewish community can be found. By simultaneously teaching Jewish culinary traditions and also blending cultures with each unit, we are reaching our families in a whole new way. In a community center that represents many nationalities, races, and religions, Bubbie's Kitchen is an affirmative response to the challenge of creating deeply Jewish, and culturally diverse, meaningful programming which reflects the ever-changing population that we serve.
Why cooking?
Jewish education, like baking a loaf of challah, can be seen as an act of transmission. If done with the right amount of passion and love, the act of baking and eating it lives through us and after us. What we discovered is that, in the right framework, baking challah IS Jewish education.
There is an old punchline stating that "Jews never finish eating." Go to any Jewish gathering and there will always be food. It's funny because it's usually true. In Yiddish, there is a popular expression that we feel something in our "kishkas," which is deep in our gut. It is often a metaphor, but more often literal. Bubbie's Kitchen is a journey into our individual and collective kishkas. This cooking education class asks: What can cooking Jewish recipes from around the world teach us about our bodies, our spirits, and our heritage?
Why The Hazon Food Conference?
Hazon is at the cutting edge of building community through exploring what it means to live healthy lives and connecting to wisdom around food choices. The annual Hazon Food Conference is a showcase and development lab for this central tenet of Hazon's work. Many of Hazon's ongoing food projects have focused on the harvest cycle, sustainable sourcing, food education, and getting Jewish communities to invest in farms and CSAs. The timing of Bubbie's Kitchen comes at a moment when Hazon is looking to deepen its partnerships with cooking initiatives. A global cooking curriculum that reflects the diversity of Jewish life is deeply paradigmatic of Hazon's own work.
Please click here if you are interested in applying for this fellowship. Applications due April 30th.
All participants receive full tuition and room and board for the 2018 Hazon Food Conference. There is limited travel reimbursement for those who request. As a condition of receiving the scholarship, participants will agree to:
Bring the curriculum to their community within 12 months of the training
Fill in a survey immediately after the conference
Fill in a survey after using the materials in their community or 6 months after the conference
In addition, Hazon will set up a Google group for this group to stay in touch. This will include ongoing webinars and individual check-ins as you continue the program.
The Educators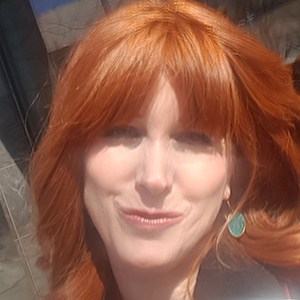 Cyndi Rand is a Jewish educator, songleader, community activist, actress, recipe developer, cookbook author and editor, creator/founder of Bubbie's Kitchen, as well as having a background in sales and marketing. She is also pursuing a degree in social work. Cyndi lives in Nassau County with her husband and five children.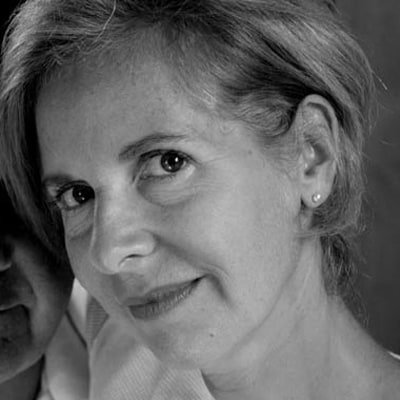 Nancy Wolfson-Moche is honored to return to the Food Conference again. Through changing her diet and approach to food and eating, Nancy's life was transformed by the birth of her two daughters. A certified macrobiotic counselor, she crafts innovative, integrative Jewish food awareness education programs for children and adults. She is a coach with OneTable and is a certified Yoga Alliance and Torah Yoga teacher. Before awakening to the power of food, Nancy was an editor and writer on lifestyle magazines. Visit her website where she blogs about eating vegetables for breakfast at youarebecauseyoueat.com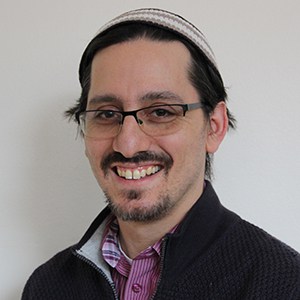 Rabbi Ezra Weinberg is a wearer of many hats. He's a community builder, camp professional, teacher of multi-faith education, and innovator of Jewish ritual. Ezra lives and works in Washington Heights with his wife and two children, and is looking to transform the YM&YWHA of Washington Heights and Inwood where he serves as the Jewish Life and Enrichment Manager. Ordained through the Reconstructionist movement, Ezra is at home in a variety of Jewish settings, from traditional to secular. He is currently a Fellow at the UJA's Ruskay Leadership Institute. Most importantly, he is a longtime Hazon ambassador as an alum of the New York Ride, the Israel Ride, and Sukkahfest.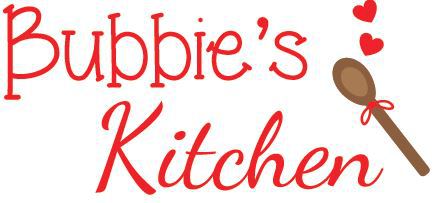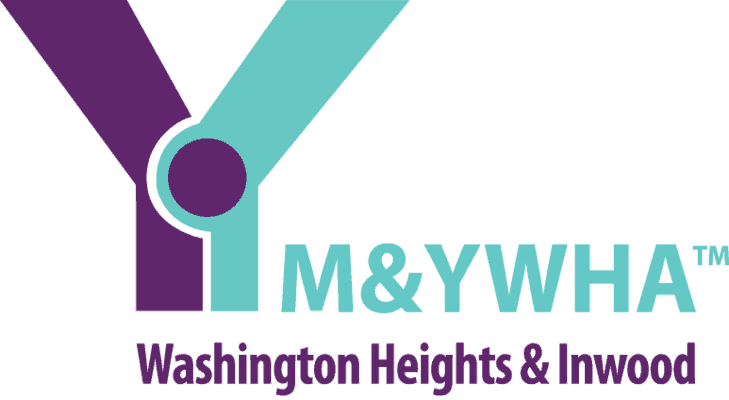 The Hazon Food Conference is about collaborating with other food professionals, getting creative in the kitchen and thinking in new, creative ways about traditional foods and the system of which they're a part.
The Hazon Jewish Food Conference was life changing for me. It was like nothing I've ever been a part of before and more beautiful and inspiring than anything I could have imagined. Collaboration, creativity, healthy food, Jewish culture, sustainability, food justice, and the deep connection to others who share my passions for creating a world that I want to live in.
Rates and Registration
Register by July 1st and receive 10% off the prices listed below. Prices go up July 2nd. All prices are per person.
Dormitory This per-person price is for double or triple-occupancy, meaning you could be sharing a room with up to two other people. Dormitory rooms have bunk beds and a shared bathroom in our Kaufmann or Elm buildings.
$540

$486

Basic Housing This per-person price is for double-occupancy. Basic rooms have twin-sized beds (some queen beds are available on a limited basis and are first come, first served) and a shared bathroom in our Maple, Blue Heron, and Cedar buildings.
$620

$558

Standard Housing This per-person price is for double-occupancy . Standard rooms have queen or twin-sized beds and a private bathroom in our Pine and Scheuer buildings.
$720

$648

Standard Plus This per-person price is for double-occupancy. Standard Plus rooms have queen or twin-sized beds, a private bathroom, and are located in our Weinberg and May buildings.
$890

$801

Camper The camper fee includes all meals, programming, use of the facility, and access to bathrooms and hot showers. Campers must provide their own tent and bedding. Prices are per person.
$310

$279

Commuter The commuter fee includes all meals, programming, and use of the facility throughout the Conference. Overnight lodging is not included. Prices are per person.
$310

$279

Children Children's rates apply to children ages 5 -12 staying in the same room as two adults. Children under the age of 5 are free, and teens 13 and up pay adult prices. Prices are per person. Children will be automatically enrolled in the Kids' Food Conference upon registering.
$240

$216
You will receive a confirmation email once you have registered. If you do not receive the confirmation email within 24 hours of registering, please contact us at registrar@hazon.org or (860) 824-5991 ext. 0.
Scholarships
We strive to ensure that our retreats are as financially accessible as possible. We believe retreats are important experiences to be shared. Inclusiveness is one of our core values. We have a variety of scholarship options available.
Tamar Fund Scholarships
The Tamar fund makes our aspiration for inclusive retreats possible. Scholarships are awarded on a rolling basis and are awarded exclusively for dormitory lodging, camping, and commuting (pending availability).
The Tamar Fund was created in loving memory of Tamar Bittelman z''l.
Lisa Anne Botnick Scholarship for Teens
Through the generous support of a donor, Hazon is pleased to offer up to two full scholarships to the 2018 Hazon Food Conference, covering program fees and housing expenses, to teens between the ages of 13-17.
Applications are due June 8.
Scholarship For Rabbinical Students
Through the generous support of an anonymous donor, Hazon is able to offer a limited number of scholarships for current rabbinical students to participate. The goal of this scholarship is not only to make it possible for current rabbinical students to attend the Hazon Food Conference, but additionally to support rabbinic students who are interested in including issues of food justice and Jewish food traditions in their repertoire as rabbis and leaders in the Jewish community.
We are especially looking for individuals who want to bring back Jewish food education to their communities and their studies. Open the application below to apply. For more information, please email eliezer.weinbach@hazon.org 
Jewish Farmer Network Scholarships
Hazon and the Jewish Farmer Network are pleased to offer Food Conference scholarships for Jewish farmers, ranchers, and growers. These scholarships may cover up to the full cost of registration. If you have any questions, please contact eliezer.weinbach@hazon.org.

Jewish Southerners Scholarships
Hazon is pleased to offer Food Conference scholarships for people from the American Southeast. These scholarships may cover up to the full cost of registration. We are seeking a diverse group of Jewish Southerners of all ages and religious backgrounds who want to make Jewish food and environmental programming a vibrant part of the Southern Jewish community. If you have any questions, please contact eliezer.weinbach@hazon.org 

Denver and Boulder Area Residents Scholarship
Through the generous support of Rose Community Foundation, Oreg Foundation, and 18 Pomegranates, Hazon is pleased to offer Food Conference scholarships for people from the Denver and Boulder areas. We are seeking a diverse group of applicants of all ages and religious backgrounds who want to get inspired by national programs and like-minded leaders so that they can return and continue to make Jewish food and environmental programming a vibrant part of the Colorado Jewish community. If you have any questions, please contact colorado@hazon.org.
apply for a colorado scholarship
Detroit Residents Scholarship
Hazon Detroit has limited scholarship funding available for participants at the Food Conference. We can provide $250 towards registration and up to $250 in travel reimbursements. For more information, please email sue.salinger@hazon.org.
Guest Pre-Arrival Information
Arrival & Departure
Check-in is from 3 to 5 pm on Wednesday, August 1. If you are arriving on a different day, you may check in with the retreat manager on duty anytime after 4 pm on your arrival day. Check-out of guest rooms is at 10 am on Sunday, August 5.
Transportation
For those coming from the New York City area, we are conveniently located just half an hour from Wassaic Train Station, the last stop on the Harlem Line of the Metro North. We offer a shuttle service at the following times for this retreat:
2:15 pm & 4:15 pm on Wednesday from Wassaic Train Station to IF
1:15 pm on Sunday from IF to Wassaic Train Station
If you have not already reserved shuttle service during registration, please contact us at registrar@hazon.org or (860) 824-5991 ext. 0 to reserve your spot; space is limited.
For more information on getting here, click here.
Rideshare
Help to reduce the environmental impact of car trips to and from Isabella Freedman by checking out our carpool initiative! Upon registering for the Conference, you will receive access to a virtual rideshare board so you can connect with fellow participants. Offering a ride in your car will help reduce carbon emissions, cut down gas costs and make new friends! If you are looking for a ride, adding yourself to the wait list (on the right hand side of the page) is the best way to be notified when movements occur.
Kashrut Policy
One of our mashgichim (kosher supervisors) must pre-approve all food items that enter the designated dining spaces. If you plan to supplement our delicious, healthy, farm-to-feast meals, your items must be completely sealed in original packaging. Unapproved food and drinks may be enjoyed anywhere on campus besides our dining spaces.
Packing List
You may want to bring:
Over-the-counter and/or prescription medications
Toiletries
Flashlight
Chargers for electronic devices
Rain gear (a jacket and/or umbrella)
Ritual wear
Comfortable, loose-fitting clothes for yoga
Closed toe shoes
Hiking boots to enjoy our many trails
Gear for summer weather (sunglasses, swimsuit, hat, sunscreen, water bottle)
Camping equipment, including your own tent, sleeping bag, pillow, and towel, if you are camping
We provide:
Toiletries like deodorant and toothpaste for sale in the bookstore
Extra kippot and tallitot, in addition to siddurim
Yoga mats, blankets, and blocks
Heat and A/C in all guest rooms
Linens and towels in all guest rooms
Alarm clocks in all guest rooms
If there are details of your stay or arrival that you still need to share with us here at the retreat center, please email us at registrar@hazon.org
Check out our Frequently Asked Questions.