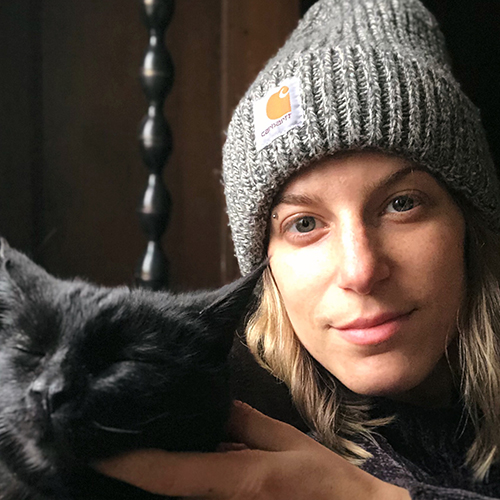 Carly Sugar
Adamah Fellowship Director
As Adamah Fellowship Director, Carly Sugar (she/her) is the point of contact for all things Adamah Fellowship.  A Summer 2015 Alum, Carly is grateful to return to Falls Village to organize and facilitate dynamic,  immersive programming for fellows and alumni.
Carly most recently served as Founding Director of Giving Gardens at Yad Ezra– an educational garden and greenhouse at a kosher food pantry in Detroit's suburbs.  Through her life and work in the city of Detroit, on Anishinaabe land, she has explored the intersection of food skills, Jewish ritual, and social change work, driven by the wisdom of Detroit's food system workers and activists.
Carly enjoys long, often unfruitful, foraging walks in the woods, and hoarding frozen chicken stock.
Falls Village, CT
| 860.824.5991
| carly.sugar@hazon.org
---
« Back to All Staff