Learn more about Hazon's merger with Pearlstone. This board list will be updated as the merger is effectuated, in 2022.
As co-chair of Foley Hoag's Energy & Cleantech Group, Mark Barnett has an extensive business law practice focused on the energy and clean technology sectors. Mark advises clients developing innovative technologies and business approaches focused on solving energy and sustainability challenges and counsels emerging and high growth companies in all aspects of strategic development, financing, acquisitions, and industry-specific regulatory matters. Mark also leads the firm's clean energy and infrastructure project development and finance practice with a particular focus on solar project development and finance, working with a broad range of developers, project sponsors and investors.
Mark's prior experience includes time in government as counsel to the Connecticut Clean Energy Fund, a quasi-public state agency that supports the development of clean energy technology (now known as the Connecticut Green Bank), and as Vice President of Business Development & General Counsel at Sun Catalytix Corporation. Mark received a B.A. from Yale University in History and Environmental Studies and a J.D. from Yale Law School. He lives in Brookline, Massachusetts with his wife, Katherine, a physician at Boston Medical Center, and three children.
Brookline, MA
Brett currently resides on the Upper West Side (NYC) with his wife Heidi. He retired from PricewaterhouseCoopers (PwC) in 2021, where he spent the majority of his career as a National office partner in the Accounting Services Group. While in National, Brett led the income tax team and served as a liaison to the pharmaceutical and life sciences practice.
An avid cyclist and environmentalist, Brett's first encounter with Hazon was back in 2007 when he and his entire family (wife, children and parents) participated in their first of many Hazon NY Bike Rides. He has also participated in the Israel Ride and is an 18-year veteran of the Pan Mass Challenge, the preeminent annual bike-a-thon that raises record-breaking sums for research and care at Dana-Farber Cancer Institute in Boston.
Brett currently serves on the Boards of both Hazon and the Friends of the Arava Institute.
Besides cycling, Brett is an electric vehicle enthusiast, having participated in a pilot program with BMW back in 2012. He has owned and driven EVs exclusively since that time and encouraged countless friends and family members to join the EV revolution.
Brett has been a trustee and finance committee member at Congregation B'nai Israel in Millburn, NJ and is also active in AIPAC, Jewish Federation of Metrowest, ADL, and JNF. He also served as treasurer and executive committee board member of the Racquets Club of Short Hills.
Graduating with a bachelor's degree in accountancy from the State University of New York at Albany in 1982, Brett is a CPA in both NY and NJ.
Sonia Cummings has been an activist/ philanthropist for the past 20 years, focusing on the environment, Jewish Life and the arts. She currently serves on the boards of Artis, I am Your Protector, (IAYP) and The Nathan Cummings Foundation.
Sonia is a former board member of The Jewish Funders Network, The Friends of the Arava Institute, (presently on its Advisory board), the Jewish Community Foundation of The Los Angeles Jewish Federation, (presently on its advisory board), the Medici Archives, the American Friends of the Tel Aviv Foundation, the Institute of Contemporary Midrash and the Santa Monica Museum of Art. She chaired the first giving circle for Arts in Schools! of LA's 81 schools districts, the funding circle of the Inter-Agency Task force on Arab Israeli Issues, the Visual Arts committee of the Jewish Federation Tel Aviv /Los Angeles Partnerships and was a member of the Environment Initiative and the Steering Committee of the Jewish Federation Tel Aviv /Los Angeles Partnerships. She was an active member of the Skirball Center for Adult Jewish Learning Leadership Committee of New York's Temple Emanu-El.
Prior to to becoming a lay leader and environmental activist, Sonia worked in the design industry developing products and private labels, marketing, licensing and forecasting trends, in Asia, France and the US. Sonia is also a fine arts painter and is currently working on a video project on legacy and contributes a regular column on design and art.
She is a member of the Council of American Jewish Museum, the Environmental Grantmakers Association, JFN, Threshold and an alumna of the Wexner heritage Foundation leadership program. She and her husband James both vote in CA.
Bob is currently serving on the Board of Directors with NexGen Alpha AG, an organizer of European based mutual funds for hedge funds and the NexGen Alpha UCITS, a Luxembourg registered SICAV. Previously he served as Chairman of the Luxembourg based American Express and World Express Funds. At American Express, Bob served on the Benefits and Pension Investment Committee overseeing the company's defined benefit retirement plan and served as Chairman of the Retirement Investment Committee for the defined contribution plan. Bob was referred to Hazon by UJA/Federation based on his interest in Jewish values and sustainability and decided to join the board after participating in the Israel Food Tour with Hazon. In addition to the work Bob is now doing with Hazon he is serving on the BJF task force of COJIR at UJA.
Boca Raton, FL
Over the past 35 years, Yehudi has developed considerable expertise in the development and construction of complex projects impacting
communities across the world. He uses a hands-on approach to successfully steward projects with construction costs ranging from less than one million to multi-billion-dollar programs.
Yehudi's passion for creating value through investment in real estate commenced in 1993 when he spearheaded the formation of a syndicate that was the successful bidder on a significant pool of San Diego assets from the Resolution Trust Corporation (RTC). These included 700 acres of undeveloped land known as Sunbow in Chula Vista, and the partially complete Steel Canyon Country Club. Since then, he has provided professional management services on high profile and complex projects including City of San Diego North Embarcadero Visionary Plan, Port of Los Angeles Waterfront and Promenade.
San Diego, CA
Valerie Gerstein is a dedicated Jewish lay leader. Valerie is a member of the National Young Leadership Cabinet. Since graduating from New York University, she has dedicated her volunteer efforts to UJA-Federation of New York including COJIR's (Commission on Jewish Identity and Renewal) Youth and Young Adults and Beginning Jewish Families Task Forces where she was the liaison to Hazon for the Setting the Table program in its inaugural year in 2011. In addition to past leadership roles at the JCC in Manhattan and other Jewish organizations, Valerie is on the NYU Bronfman Center (Hillel) Alumni and Global Strategy Teams as well as the John Jay College Hillel Advisory Board and Camp Ramah in Nyack Advisory Board. Dedicated to remembering the past and protecting the world for our children's future, Valerie is committed at the Abraham Joshua Heschel School through the Holocaust Commemoration Committee and the adult choir she founded, the Heschel Notes.
Valerie headed the strategic marketing department of Aveda Online, an Estée Lauder company. She served as the brand ambassador to Evelyn Lauder's Breast Cancer Research Foundation awareness campaign.
Valerie and Mark's daughters are growing up learning to be activists and live on New York City's Upper West Side.
New York, NY
Jonah Goldman is the Co-Founder and Director of Strategic Marketing of PLNT Burger. He is a marketing specialist, social entrepreneur, and environmental activist with a background in the natural food industry, regenerative agriculture, compostable packaging and fighting food waste.
Jonah studied political science, food policy and international food security at Colorado College before embarking on a journey to repair what he saw to be a broken food system. He worked with politicians, startups, farmers and a range of companies in the natural food industry to create food resiliency on local and industrial levels.
After working in Israel in environmental education and with sustainable startup companies, he returned to the DC area to launch PLNT Burger, a fast-casual restaurant concept that celebrates America's favorite foods–burgers, hot dogs, fries and shakes reimagined and reconstructed using only plants.
Jonah also is involved in creating a brand called Eat The Change, a new product line that aims to provide delicious, planet friendly snacks and packaged goods. Jonah sits on the board of Conscious Capitalism DC and is working to spread and democratize conscious capitalism and consumption globally.
Jessica is a sustainability champion and entrepreneur. In her varied experience, Jessica has started a business with a NASA climate scientist and worked at Major League Baseball on data strategy. She has an M.P.A. in environmental science and policy from Columbia University's School of International and Public Affairs and the Earth Institute and a B.S. in economics and information management from the Wharton School of Business. She is a LEED Accredited Professional with the US Green Building Council, and a member of The Climate Reality Project, trained and charged by Al Gore to speak publicly on issues of climate change.
Jessica lives in Riverdale, NY with her husband, Chad, and children Leila, Avery, Chloe, and Mattie.
New York, NY
Michael has translated his passion for clean energy into Samba Energy, a company dedicated to bringing cost-saving solutions to customers nationwide. Michael has more than 18 years of sales and management experience. Michael also has deep technical expertise on a broad range of clean energy solutions including solar, LED, EV charging, battery storage, waste to energy, building management software (BMS), smart home solutions and monitoring, demand response, building and utility bill auditing, Energy Star benchmarking, cellulose insulation, cork stucco, geothermal, wind, etc.
Michael is the investment manager for the Hidary Family Office and Foundation tasked with creating deal flow, analyzing prospective investments and managing the portfolio.
Michael also has a solid background in real estate and is a limited partner to Hidrock Realty which develops and owns Marriott and Hilton hotels as well as office buildings, shopping centers, and condominium projects.
Michael studied entrepreneurship at Babson College and studied abroad at Bar-Ilan University.
Michael lives in Brooklyn with his wife, Sarah, and their children David, Aimee, Joshua and Chloe.
Daniella is an assistant professor or environmental planning at Utah State University. Her research focuses on building resilience in the face of the climate crisis. She brings together the fields of urban ecology and environmental planning to investigate the management and design of sustainable places. She formulates her research to build a bridge between theory and planning practice. Prior to working as a researcher, Daniella helped to design sustainability rating systems for cities across the country and worked as a climate adaptation planner. Daniella holds a PhD in landscape architecture and environmental planning from the University of California Berkeley, a master's of environmental management from Duke University's Nicholas School of the Environment and a Bachelor of Arts from Dartmouth College.
Daniella became involved in Hazon at the NY Ride in 2011, was the Co-chair of the California ride in 2015, and was on the Hazon Seal advisory committee from 2016-2017.
Logan, UT
Marina is the Chief Operating Officer of Foundation for Jewish Camp, following a 30+ year high-profile career in banking. She served most recently as the Global Head of New Business Development for BNY Mellon, where she successfully managed large teams in complex and competitive environments. She was consistently recognized and promoted for her ability to profitably grow her businesses, develop strong client relationships, and develop, coach, and mentor talent within her organization. Marina also serves on the board of the JCC Manhattan, and has worked with Romemu on its finance and operations. Marina received her BA degree from Barnard College/Columbia University and MBA from New York University. She lives in NYC with her husband Andrew and they have two grown sons.
New York, NY
Jakir Manela is the CEO of Hazon and Pearlstone. Born and raised in the Washington DC metropolitan area, he graduated from the University of Wisconsin in 2004 and went to work at the Isabella Freedman Jewish Retreat Center as a Teva Jewish outdoor environmental educator. He then moved back to the Chesapeake region in order to establish North America's first Jewish Community Farm, Kayam Farm at Pearlstone, in 2006. Jakir was promoted to become Pearlstone's Executive Director in 2012, and for the past ten years, Jakir has helped lead Pearlstone to its perennial status in the Slingshot Guide as one of the most innovative Jewish organizations in North America- helping to lead an amazing team engaging over 22,000 participants each year in immersive retreats, experiential Jewish outdoor education, and community sustainability initiatives. Jakir also served on the Hazon board during that time, advising Hazon's leadership as the largest faith-based environmental organization in the United States. Today, Jakir works collaboratively with wonderful staff and board members at Hazon and Pearlstone, as well as funders and partners across the country, leading the new Hazon-Pearlstone entity into a new chapter of growth and impact. Jakir lives just up the road from Pearlstone with his amazing wife, Nets, and their four boys. He coaches youth sports and loves building campfires and making music with friends.
Reisterstown, MD
Rabbi Ratner oversees JLens advocacy in the corporate and investment arena on social, environmental, and Israel-related concerns. He previously served as the director of the Jewish Community Relations Council in Connecticut, the Associate Rabbi at Yale University, and the Rabbi at Congregation Kol Ami in Cheshire, CT, from 2012-2014. Ordained by the Jewish Theological Seminary in May 2012, he was a Joseph Neubauer Fellow and also earned a Master's Degree in Midrash and a Certificate in Pastoral Care. During rabbinical school, Josh worked as a Public Policy Fellow for the Rabbinical Assembly and as a Rabbinic Fellow for the Jewish Council for Public Affairs. He also received training in congregation-based community organizing, traveled to Mexico as part of an American Jewish World Service Rabbinical School Delegation, and was part of the original rabbinical student cohort of CLAL's Rabbis Without Borders fellowship program. Josh was an attorney for five years prior to entering rabbinical school. Rabbi Ratner believes that Judaism offers unique language and wisdom for addressing environmental stewardship and food justice. He has been inspired by Hazon's successes, particularly with its food conferences, CSAs, and Shmita consciousness-raising, and looks forward to helping Hazon continue to play a leading role in articulating a compelling vision for Jewish sustainability and immersive experience. Josh is married to Dr. Elena Ratner and they are the proud parents of Dimitri, Eli, Gabby and Sasha.
New Haven, CT
Sandra M. Rocks is Counsel at Cleary Gottlieb Steen & Hamilton LLP in New York City, where she represents various financial industry participants in connection with asset-based financing and derivative transactions. Sandy received a B.A. from Susquehanna University and a J.D. from Columbia University. She is very active in bar association and related activities and has authored or co-authored many articles (and a book) and is a frequent speaker at industry-sponsored educational programs, both domestic and international, all having nothing to do with the environment. She is, however, careful to recycle everywhere and always carries her own non-disposable coffee mug. Sandy is a member of the Board of Trustees of Susquehanna University (and its executive committee), a member of the Board of Advisors of Gonzaga University School of Law's Commercial Law Center and a member of the Panim el Panim Social Justice/Social Action Task Force of Congregation B'nai Jeshurun on Manhattan's Upper West Side. She has lived on the Upper West Side for over 30 years, where she raised two children (Benjamin Plum and Deborah Plum). Sandy became a Hazon-nik in 2001 when she went on the very first New York ride, and after intermittent participation has joined every other ride since 2010 – also helping on the recruiting committee in 2011 and the New York ride committee in 2012.
New York, NY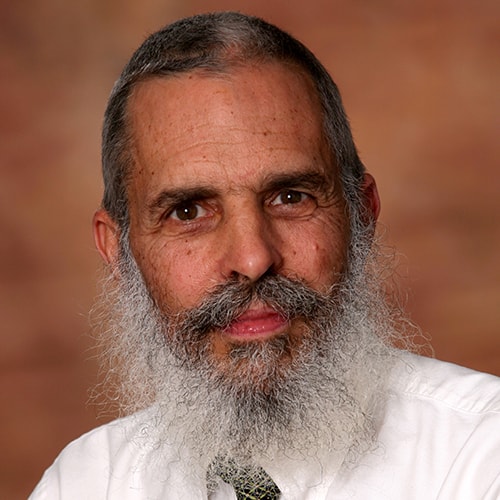 Mark has been a practicing veterinarian for over 40 years specializing in veterinary neurology and holistic medicine. He served as President of the Isabella Freedman Jewish Retreat Center's Board of Directors for 4 ½ years and formerly chaired the Elat Chayyim Jewish Retreat Center's Board. Mark and his wife recently created a farm-to-table restaurant and day retreat center at their small farm in Plympton Massachusetts. He also serves on the Board of Selectmen there and fervently spearheads open space preservation and park formation. Other interests include long distance walking, building forest paths, and teaching Jewish contemplative practices.
Kingston, MA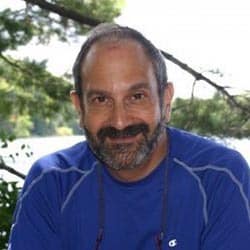 Richard recently retired after 20 years at Bank of America Merrill Lynch and U.S Trust, most recently as Director of Institutional Sales.
For 13 years, he was the First Vice President and Senior Philanthropic Consultant for the Merrill Lynch Center for Philanthropy & Nonprofit Management. He consulted with public charities and family foundations in the South Florida, Metropolitan New York, and Northeast Regions.
Prior to joining Merrill Lynch and moving to the private sector, Richard was the Executive Director of the Jewish Community Foundation of MetroWest, New Jersey for eight years. While there, he also served as Chief Executive Officer of a $73 million endowment fund (now over $400 million). Previously, he served for three years as the Director of the Jewish Community Foundation of Greater Kansas City after having practiced law there for five years.
Richard also serves as a member of the Board of the Jewish Community Foundation of Metrowest, N.J.
Richard has also served as Vice President and Investment Committee Co-Chair of Daughters of Israel in West Orange, N.J. and has been on the Board of the Philanthropic Planning Group of Greater New York (PPGGNY). He also participated on the New York Historical Society Professional Advisory Committee.
He is a graduate of Washington University in St. Louis and Emory University School of Law.
Egremont, MA
Jemma Wolfe leads Launch With GS, Goldman Sachs' $500mm commitment to invest in businesses and investment managers with diverse management teams. Through Launch With GS, Goldman Sachs aims to increase access to capital and facilitate connections for women, Black, Latinx and other diverse entrepreneurs and investors. Previously, Jemma held several roles at Goldman Sachs, including leading strategy for a capital markets business and covering clients on a cross-asset trading desk.
Jemma was born in London, England, grew up in Virginia Beach, Virginia, and earned a BA in International Relations from Stanford University. She first became involved in Hazon when she completed the New York bike ride at the age of 12 with her dad. Jemma lives in Manhattan with her husband, Philip.
New York, NY
Val Yasner practiced Endodontics and taught at the University Of Pennsylvania School Of Dental Medicine for 15 years. After severe carpal tunnel Val retired from Endodontics and rediscovered her love of food.
Val's involvement with Hazon began when she helped bring Hazon CSA of Southern New Jersey to her Cherry Hill community. Over the years Val has participated and taken leadership positions in the full range of Hazon activities including riding and crewing the NY Labor Day Ride, cycling in the California Ride and a portion of the Israel Ride. She has attended multiple Hazon Food Conferences on both coasts as well. Under her leadership Philly Hazon is continuing to expand its role in the community.
Val brings her health care perspective to the world of food and nutrition. She has a passion for cooking, eating, and talking about food while tying all of this to our Jewish heritage and tradition.
Cherry Hill, NJ