Supporting great people and projects in North America, Israel and the world.
We have the privilege of working with a number of exciting organizations. You can find profiles of those organizations below. Hazon enjoys a number of different types of relationships with organizations in the community. Since our first bike ride in 2000, we have become one of the largest funders of the Jewish environmental movement. We have given away over $700,000 to more than 100 organizations and projects in grants from our bike rides and through work with community partners. Our fiscal sponsorship program supports new organizations in early stages of development. And we work closely with partners and cohort organizations to advance the conversation around Jewish environmental sustainability including launching Makom Hadash in 2010, a shared space for second-stage Jewish non-profits in Manhattan. Hazon is proud to be a beneficiary of UJA-Federation of NY. We invite you to learn about the organizations we support and support us in our work to create a healthier and more sustainable world for all.

Every year Hazon allocates a portion of of the funds raised through our bike rides to grantee organizations. Most of these grantees are up-and-coming environmental organizations that are able to do a great deal of good with a small grant. A portion of the proceeds from the New York Ride supports small projects and organizations that are building a healthier and more sustainable Jewish community. Grants are distributed annually to major partners and dozens of mini grantees. Past grants have included:
The down payment on the Adamah house and continuing support of the program
Funding for a garden at Camp Na'aleh, which now provides produce to the camp kitchen
The Israel Bike Association, which promotes active transportation in Israel
Roof gardens, solar panels, and other green upgrades to Jewish institutional buildings
With the help of local funders, Hazon provides small grants to support Jewish, Outdoor, Food and Environmental Education projects in the Denver and Boulder areas.
Visit our Colorado page for details
.
Explore the organizations supported by Hazon grants
Learn More About Our Ride Mini-Grants
Hazon works with a number of partner organizations with whom we participate in shared programming.
JOFEE organizations:
Jewish Community organizations:
Other great organizations
Hazon is proud to be a member of the following Jewish Organizational Cohorts:
Hazon is the anchor tenant in a residency center for second-stage Jewish non-profit organizations.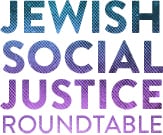 Hazon is proud to be a member of the 
Jewish Social Justice Roundtable
, a network of 52 Jewish organizations working to elevate social justice to the center of Jewish life and to advance an explicitly Jewish framework in the pursuit of social justice.
Adva Network
The Adva Network is an alumni network of
Adamah
alumni and
Teva
educators.
We have the privilege of working with a number of other exciting organizations that are working in Jewish, Outdoor, Food, Farming & Environmental Education .
Click here to learn more about our partners.
Hazon is also lucky to have what might be called "friends organizations," or organizations with which we share a mutually beneficial relationship – sharing ideas, resources and cross promotion, or simply organizations that we love working with.
Environmental Programs
Institutional Partners
Other Great Organizations and Individuals
Hazon's award winning food blog, "
The Jew and the Carrot
," is now published in conjunction with The Jewish Daily Forward.
The JWMG aims to inform and inspire the Jewish community worldwide through publications, websites, events, custom publishing and programs.