Bring Teva to Your Community!
Teva has moved forward with online learning, by bringing the wonders of Isabella Freedman, such as the pond and the baby goats to online classrooms. We are now able to share these wonders with broader communities, such as synagogues, Hebrew schools, and JCCs. For more information and a full list of our virtual class offerings, email teva@hazon.org.
For general inquiries contact teva@hazon.org.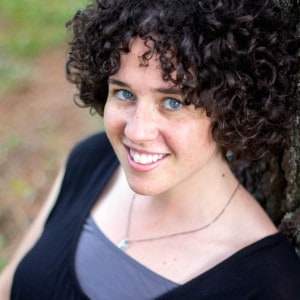 Arielle Aronoff
Interim Teva Director
In her role, Arielle manages the children's programming during retreats at Isabella Freedman. She supports and trains seasonal Teva educators and leads immersive, experiential education programs for youth and adults alike in the forests and fields of Isabella Freedman Jewish Retreat Center. Before coming to Hazon, Arielle worked as a baker, outdoor educator, farmer, healthy school food advocate, and youth job training mentor. Arielle is a current participant in the Kohenet Priestess Training Institute, and an alumna of Kibbutz Lotan: Center for Creative Ecology.
Falls Village, CT
| 860.824.5991 x401
| arielle.aronoff@hazon.org
Shamu Sadeh
Managing Director of Education, Isabella Freedman
Shamu Fenyvesi Sadeh is the Managing Director of Education at Isabella Freedman. He is the co-founder and former director of Adamah, and prior to that he worked as the Director of Teva, and now he leads our efforts to educate all Isabella Freedman guests. He teaches Judaism and ecology, turns the compost piles, maintains the orchards, and supervises and mentors staff and Adamah Fellows. His wife Jaimie and kids Yonah, Ibby, and Lev help harvest and pickle, and DJ staff dance parties.
Falls Village, CT
| 860.824.5991 x300
| shamu.sadeh@hazon.org