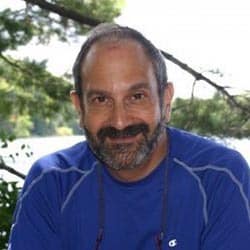 Richard recently retired after 20 years at Bank of America Merrill Lynch and U.S Trust, most recently as Director of Institutional Sales.
For 13 years, he was the First Vice President and Senior Philanthropic Consultant for the Merrill Lynch Center for Philanthropy & Nonprofit Management. He consulted with public charities and family foundations in the South Florida, Metropolitan New York, and Northeast Regions.
Prior to joining Merrill Lynch and moving to the private sector, Richard was the Executive Director of the Jewish Community Foundation of MetroWest, New Jersey for eight years. While there, he also served as Chief Executive Officer of a $73 million endowment fund (now over $400 million). Previously, he served for three years as the Director of the Jewish Community Foundation of Greater Kansas City after having practiced law there for five years.
Richard also serves as a member of the Board of the Jewish Community Foundation of Metrowest, N.J.
Richard has also served as Vice President and Investment Committee Co-Chair of Daughters of Israel in West Orange, N.J. and has been on the Board of the Philanthropic Planning Group of Greater New York (PPGGNY). He also participated on the New York Historical Society Professional Advisory Committee.
He is a graduate of Washington University in St. Louis and Emory University School of Law.
Egremont, MA
---
« Back to All Staff