Hazon offers programming for those in their 20s & 30s in the New York metro area. This spring we will be offering the following series;
Shabbat Dinners in New York
,
Roots & Fruits: Text Study and Dessert
, and a
World of Jewish Cooking Series
. See below for our upcoming programs and join us for as many as you would like! If you have any questions, contact our Director of Education at
elan.margulies@hazon.org
.
Hazon is active throughout the New York area with programming for students and families, as well as Tribe Rides, our CSA program, and the Hazon Seal of Sustainability for institutions. If you or your organization are interested in custom programming, contact Elan Margulies.
Interested in getting away from the city? Isabella Freedman Jewish Retreat Center in the Berkshires is our home for the New York Ride & Retreat, Teva, Adamah, and other retreats.
New York City is also home to Hazon's headquarters at Makom Hadash (Hebrew for "New Space"), a hub for the Jewish innovation community in New York, and a residency center for second-stage Jewish non-profit organizations.
Get Involved
Contact Elan Margulies for NY area educational programming.
Stay in touch by joining our e-list.
Makom Hadash
125 Maiden Lane
Suite 8B
New York, NY 10038
212.644.2332
fax 212.868.7933
New York Area Events:
Jan 8, 2019 - 7:00 pm - 9:00 pm
SAJ – Judaism That Stands for All , New York, NY
JOIN JCAN-NYC and Hazon as we kick off 2019 with inspiration! Find out how the Jewish community can lead the world in cutting carbon and addressing climate change.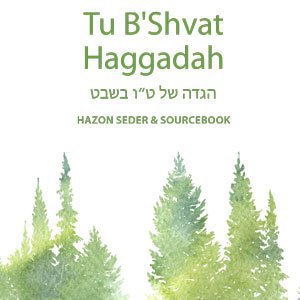 Jan 14, 2019 - 12:00 pm - 1:00 pm
Join rabbis around the country for a dynamic conversation on Tu B'Shvat and MLK Weekend and an insiders' read of the 2019 Hazon Tu B'Shvat Haggadah.