Aug 30, 2019 - Sep 2, 2019
Walker Creek Ranch, Petaluma , California
Register today! registration rates
Overview:
The JOFEE (Jewish Outdoor Food Farming and Environmental Education) Network Gathering is a vibrant annual convening of Jewish professionals and community members that (re)connects us with Jewish earth-based traditions: story, song, ritual, learning and celebration.
The gathering is more than a professional development conference and it is more than a Shabbaton; it is the place for deep learning, collaboration, spiritual engagement, and discussion.
This year, in addition to exploring earth-based Judaism, we'll also gather around key themes including climate change, inclusive culture-building, and the ways JOFEE intersects with power, privilege, and identity. In these groups, we'll explore and shape the ways in which culture, community, and content weave together to define the JOFEE space and our collective future.
Affinity Groups:
At the Gathering this year, small focus groups will meet periodically for reflection, integration and activation around particular areas of interest or identity. The goals of these groups are to provide a space of belonging for participants to return to throughout the Gathering as well as provide an opportunity to dig more deeply into ways JOFEE intersects with power, privilege, and identity. Small groups will have opportunities to share back with the entire community their reflections and ideas for furthering work around these designated subjects. Examples MAY include but are not limited to: Interests – Climate Change in Action; Indigeneity, Sovereignty and Land Justice; Gender Equality; etc. and/or Identities – Jews of Color; Queer Jews; Sephardi &/or Mizrachi Jews; etc.
All groups will be led by guided and led by trained facilitators.
It is important that these groups reflect the interests and identities of those present; as such, participants are asked to contribute your ideas during registration. You will receive an invitation to choose an affinity group later this summer. Participants will be assigned to affinity groups based upon their selected preferences and notifed prior to arriving at JNG.
Urban Adamah Pre-Conference Experience:
Friday, August 30
10am – 2pm
1151 Sixth Street, Berkeley CA 94710
Explore the Urban Adamah farm and programming as we prepared for the JOFEE Network Gathering. Lunch included.
Partners
Urban Adamah, Wilderness Torah, Pearlstone Center: leading the way with Bay Area connections, programming, and insight, we are thrilled to be joining Wilderness Torah and Urban Adamah at home!
Jim Joseph Foundation: the founding supporter of the JOFEE Fellowship and JOFEE Network Gathering we are pleased to thank the Jim Joseph Foundation again for their support of our programming this year
Jewish Initiative For Animals – we are proud to partner with JIFA to not only create a formal food policy for JOFEE Network Gathering this year but also put our Jewish response to climate change and moral responsibility to animal welfare on the forefront of our conference planning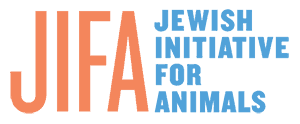 Speakers
We will be sharing the 2019 JOFEE Network Gathering speakers in early summer.
Rates and Registration – 2019
Registration fees are per person and include lodging, meals, and Shabbaton programming. REGISTRATION CLOSES August 16.
Economy Cabin
Dormitory style with bunkbeds – group, multiple occupancy. Bathrooms are shared in a common area.
$360
Semi-Private Multiple Occupancy
Room with twin beds and shared  bathroom. We will place 3-5 people per room
$420
Semi-Private Double Occupancy
Room with twin beds and shared bathroom. We will place 2 people per room
$500
Shabbat Only – Friday Night / Saturday
Shabbat services, dinner and all Shabbat activities. Economy Cabin housing
$240
Camper – Full Gathering
Bring your own tent / camping supplies
$270
Commuter – Full Gathering
The commuter fee includes all meals, programming, and use of the facility for the entirety of the Gathering. This rate does not include any overnight lodging.
$240
Commuter – Single Day
The single day commuter fee includes all meals, programming, and use of the facility for ONE day of the Gathering. This rate does not include any overnight lodging.
$120
Children 4-10
$180
Children 0-3
$0
Learn more about scholarships for Colorado residents.
FAQ – 2019
What's the deal with the "Urban Adamah Experience"?
A chance to get dirty, get involved, and truly immerse yourself in the JOFEE community of the Bay. From 10 am – 2 pm we will explore UA and prime our hearts, minds, and souls for the weekend ahead. Lunch is provided with registration.
What's the deal with the Adamah / Teva alumni experience?
Join Rebecca, Shamu, and the Adamah / Teva staff for a unique opportunity to create community on the West Coast during JNG – more information will be available through the alumni-listserv.
YES! We will have childcare and programming (during sessions) for 6 months to teenagers.
Price is included in your child's registration – please contact JOFEE@hazon.org for more information.
All-inclusive rates for the JOFEE Network Gathering start at $270.
When is check-in and check-out? 
Check-in at Walker Creek Ranch begins at 2:00 pm Friday and check-out is by 11 am Monday.
Join us for our "Urban Adamah Experience" starting at 1o:00 am on Friday for the full JNG experience! Shuttle service will be available from this location to Walker Creek.
Click here for driving directions to Walker Creek Ranch.
Flying: If you are flying we recommend either SFO (San Francisco) or OAK (Oakland). Transportation to Walker Creek Ranch is your responsibility – we will offer shuttle service to and from Urban Adamah for an additional fee.
Driving: Upon registering for the Gathering, you will receive access to a digital rideshare board. Offering a ride in your car will help reduce carbon emissions, cut down gas costs and make new friends! If you are looking for a ride, adding yourself to the waitlist (on the right-hand side of the page) is the best way to be notified when movements occur.
Parking is free for all guests. Driving to cabins and rooms will be limited to those who require mobility assistance.
What are the accommodations like?
Walker Creek Ranch offers two types of rooms – hotel style and bunkhouse. Both are equipped with twin-size beds and have shared bathroom facilities.
Walker Creek Ranch offers a kosher farm-to-table dining experience for all of their guests. You will have an opportunity to indicate your dietary needs when you register. Please contact us at registrar@hazon.org or (860) 824-5991 ext. 0 with further questions.
You should bring:
your own towel – towels are not provided
flashlight
toiletries
over-the-counter and/or prescription medications
weather appropriate clothing
You might want to bring:
chargers for electronic devices
sun protection
rain gear
ritual wear
closed-toe shoes
musical instruments
Can my child/children attend?
Children are welcome to attend. All attendees, including children, must be registered in advance. We offer reduced / free rates for children in the same room as their parent(s).
Are the facilities accessible?
All of Walker Creek's public and common areas are accessible for individuals with physical disabilities. Please contact us at registrar@hazon.org or (860) 824-5991 ext. 0 if you have accessibility needs.