Aug 30, 2019 - Sep 2, 2019
Walker Creek Ranch, Petaluma , California
Registration is now closed. Stay tuned for more information about JOFEE Network Gathering in December 2020!
The JOFEE (Jewish Outdoor, Food, Farming & Environmental Education) Network Gathering is a vibrant annual convening of Jewish professionals and community members that (re)connects us with Jewish earth-based traditions: story, song, ritual, learning, and celebration.
The gathering is more than a professional development conference and it is more than a Shabbaton; it is the place for deep learning, collaboration, spiritual engagement, and discussion.
This year, in addition to exploring earth-based Judaism, we'll also gather around key themes including climate change, inclusive culture-building, and the ways JOFEE intersects with power, privilege, and identity. In these groups, we'll explore and shape the ways in which culture, community, and content weave together to define the JOFEE space and our collective future.
Partners – 2019
Urban Adamah, Wilderness Torah, Pearlstone Center: leading the way with Bay Area connections, programming, and insight, we are thrilled to be joining Wilderness Torah and Urban Adamah at home!
Jim Joseph Foundation: the founding supporter of the JOFEE Fellowship and JOFEE Network Gathering we are pleased to thank the Jim Joseph Foundation again for their support of our programming this year
Jewish Initiative For Animals – we are proud to partner with JIFA to not only create a formal food policy for JOFEE Network Gathering this year but also put our Jewish response to climate change and moral responsibility to animal welfare on the forefront of our conference planning
Jews of Color Field Building Initiative: Providing additional support for Jews of Color to attend JOFEE Network Gathering 2019.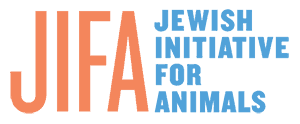 Speakers – 2019
| | |
| --- | --- |
| Nati Passow | From Seed to Seed: The Emergence of the Jewish Community Farming Field |
| Shamu Sadeh | How Adamah Uses Prayer to Build Community, Learning, and Spiritual Practice |
| Devora Kimmelman-Block | Feeding Soils & Souls |
| Ellen Bernstein | Reclaiming the Haggadah's Deep Ecological Message and Creating Beautiful, Earthy and Inclusive Passover Seders |
| Emily Heeren | Going Somewhere? Journeying to Find Identity through Rites of Passage |
| Yoshi Silverstein | Movement Minyan: Embodied Jewish Practice for Movement, Community, and Nature Connection |
| Julie Emden | Embodied Earth, Embodied Leadership – Adam / Adamah |
| Aya Baron | Redemption Rest in the Hands of Righteous Women |
| Chelsea Taxman | Self-care for Farmers |
| Cara Silverberg | A Somatic Toolbox for Soothing Your Nervous System |
| Adam Brock / Rachel Binstock | Disturbance and Teshuvah: Jewish Resilience in the Age of Climate Change |
| Sarah Seldin / Shani Mink | A People of the Land – Jewish Agriculture Past, Present & Future |
| Sophia Sobko | From Privilege to Supremacy: Ashkenazi Jewish Reckoning with Whiteness on Occupied Land |
| Dev Noilly | Living as Jews on Ohlone & Coast Miwok Land |
| Rebecca Bloomfield / Cole Siegel | Liberation and Oppression – Lessons from Adamah Curriculum |
| Ariela Ronay-Jinich / Yoshi Silverstein | JOFEE Pedagogy and Practice Intensive |
| Cara Silverberg / Abrah Dresdale | Social Permaculture Frameworks for Understanding Power, Privilege, and Identity within JOFEE |
| Natan Margalit | How to Teach Jewish Texts to Connnect to Climate Change, Eco- and Social Justice |
| Chanoch Ro'i | Creating a Narrow Bridge Between Resource and Shock: How to Work with Jewsish Trauma in our Bodies |
| Yavilah McCoy | |
| Rebecca Leung | Powerhouse Crops for Deep Jewish Learning |
| Jen Myzel | The Work that Reconnects: The Heart that Breaks Open Can Hold the Whole Universe |
| Tanhum Yoreh / Itay Greenspan | Jewish Environmentalism in Israel: A Shared Movement? |
| Sabrina Malach / Beth Denaburg / Amalia Haas | Bringing Pollinators to JOFEE |
| Natan Margalit | Aleph Ordination Process Earth Based Track Info Session |
| Rachel Binstock / Carrie Sterns | How Patterns of Internalized Antisemitism Show Up in Our Bodies and Work |
| Rabbi David Sidenberg | |