Aug 30, 2019 - Sep 2, 2019
Walker Creek Ranch, Petaluma , California
Registration is now closed. Stay tuned for more information about JOFEE Network Gathering in December 2020!
The JOFEE (Jewish Outdoor, Food, Farming & Environmental Education) Network Gathering is a vibrant annual convening of Jewish professionals and community members that (re)connects us with Jewish earth-based traditions: story, song, ritual, learning, and celebration.
The gathering is more than a professional development conference and it is more than a Shabbaton; it is the place for deep learning, collaboration, spiritual engagement, and discussion.
This year, in addition to exploring earth-based Judaism, we'll also gather around key themes including climate change, inclusive culture-building, and the ways JOFEE intersects with power, privilege, and identity. In these groups, we'll explore and shape the ways in which culture, community, and content weave together to define the JOFEE space and our collective future.
Partners – 2019
Urban Adamah, Wilderness Torah, Pearlstone Center: leading the way with Bay Area connections, programming, and insight, we are thrilled to be joining Wilderness Torah and Urban Adamah at home!
Jim Joseph Foundation: the founding supporter of the JOFEE Fellowship and JOFEE Network Gathering we are pleased to thank the Jim Joseph Foundation again for their support of our programming this year
Jewish Initiative For Animals – we are proud to partner with JIFA to not only create a formal food policy for JOFEE Network Gathering this year but also put our Jewish response to climate change and moral responsibility to animal welfare on the forefront of our conference planning
Jews of Color Field Building Initiative: Providing additional support for Jews of Color to attend JOFEE Network Gathering 2019.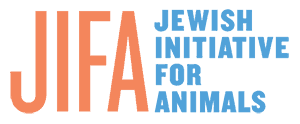 Speakers – 2019
| | |
| --- | --- |
| Nati Passow | From Seed to Seed: The Emergence of the Jewish Community Farming Field |
| Shamu Sadeh | How Adamah Uses Prayer to Build Community, Learning, and Spiritual Practice |
| Devora Kimmelman-Block | Feeding Soils & Souls |
| Ellen Bernstein | Reclaiming the Haggadah's Deep Ecological Message and Creating Beautiful, Earthy and Inclusive Passover Seders |
| Emily Heeren | Going Somewhere? Journeying to Find Identity through Rites of Passage |
| Yoshi Silverstein | Movement Minyan: Embodied Jewish Practice for Movement, Community, and Nature Connection |
| Julie Emden | Embodied Earth, Embodied Leadership – Adam / Adamah |
| Aya Baron | Redemption Rest in the Hands of Righteous Women |
| Chelsea Taxman | Self-care for Farmers |
| Cara Silverberg | A Somatic Toolbox for Soothing Your Nervous System |
| Adam Brock / Rachel Binstock | Disturbance and Teshuvah: Jewish Resilience in the Age of Climate Change |
| Sarah Seldin / Shani Mink | A People of the Land – Jewish Agriculture Past, Present & Future |
| Sophia Sobko | From Privilege to Supremacy: Ashkenazi Jewish Reckoning with Whiteness on Occupied Land |
| Dev Noilly | Living as Jews on Ohlone & Coast Miwok Land |
| Rebecca Bloomfield / Cole Siegel | Liberation and Oppression – Lessons from Adamah Curriculum |
| Ariela Ronay-Jinich / Yoshi Silverstein | JOFEE Pedagogy and Practice Intensive |
| Cara Silverberg / Abrah Dresdale | Social Permaculture Frameworks for Understanding Power, Privilege, and Identity within JOFEE |
| Natan Margalit | How to Teach Jewish Texts to Connnect to Climate Change, Eco- and Social Justice |
| Chanoch Ro'i | Creating a Narrow Bridge Between Resource and Shock: How to Work with Jewsish Trauma in our Bodies |
| Yavilah McCoy | |
| Rebecca Leung | Powerhouse Crops for Deep Jewish Learning |
| Jen Myzel | The Work that Reconnects: The Heart that Breaks Open Can Hold the Whole Universe |
| Tanhum Yoreh / Itay Greenspan | Jewish Environmentalism in Israel: A Shared Movement? |
| Sabrina Malach / Beth Denaburg / Amalia Haas | Bringing Pollinators to JOFEE |
| Natan Margalit | Aleph Ordination Process Earth Based Track Info Session |
| Rachel Binstock / Carrie Sterns | How Patterns of Internalized Antisemitism Show Up in Our Bodies and Work |
| Rabbi David Sidenberg | |
We will also be joined by Rabbi Zelig Golden and staff from Wilderness Torah who will support the framing for our journey and lead our Shabbat experience (an Orthodox Shabbat experience will also be provided).
Registration fees are per person and include lodging, meals, and Shabbaton programming.
Economy Cabin
Dormitory style with bunkbeds – group, multiple occupancy. Bathrooms are shared in a common area.
$360
Semi-Private Multiple Occupancy
Room with twin beds and shared  bathroom. We will place 2-3 people per room
$420
Semi-Private Double Occupancy
Room with twin beds and shared bathroom. We will place 2 people per room
$500
Shabbat Only – Friday Night / Saturday
Shabbat services, dinner and all Shabbat activities. Economy Cabin housing
$240
Camper – Full Gathering
Bring your own tent / camping supplies
$270
Commuter – Full Gathering
The commuter fee includes all meals, programming, and use of the facility for the entirety of the Gathering. This rate does not include any overnight lodging.
$240
Commuter – Single Day
The single day commuter fee includes all meals, programming, and use of the facility for ONE day of the Gathering. This rate does not include any overnight lodging.
$120
Children 4-10
$180
Children 0-3
$0
General scholarships are available by emailing JOFEE@hazon.org; Learn more about scholarships for Colorado residents here.
[/tab]
Jews of Color Scholarship
With support from the Jews of Color Field Building Initiative, Hazon and partner JOFEE organizations are thrilled to offer subsidies towards travel and registration costs for JOC. If you identify as JOC* and work in JOFEE and/or have been interested in getting more involved please complete this form and we'll be in touch.
*JOC(+ISM) = Jews of Color and also Indigenous + Sephardi + Mizrachi Jews who self-identify as People of Color
Colorado Residents Scholarship
Learn more about scholarships for Colorado residents.
General Scholarships
Direct all general scholarship inquiries to jofee@hazon.org.
FAQ – 2019
What's the deal with the "Urban Adamah Experience"?
A chance to get dirty, get involved, and truly immerse yourself in the JOFEE community of the Bay. From 10 am – 2 pm we will explore UA and prime our hearts, minds, and souls for the weekend ahead. Lunch is provided with registration.
What's the deal with the Adamah / Teva alumni experience?
Join Rebecca, Shamu, and the Adamah / Teva staff for a unique opportunity to create community on the West Coast during JNG – more information will be available through the alumni-listserv.
Do you have childcare?
YES! We will have childcare and programming (during sessions) for 6 months to teenagers.
Price is included in your child's registration – please contact JOFEE@hazon.org for more information.
How much does it cost?
All-inclusive rates for the JOFEE Network Gathering start at $270.
When is check-in and check-out? 
Check-in at Walker Creek Ranch begins at 2:00 pm Friday and check-out is by 11 am Monday. Note that Monday's program runs through 2 pm.
Join us for our "Urban Adamah Experience" starting at 10:00 am on Friday for the full JNG experience! Shuttle service will be available from this location to Walker Creek.
How do I get there?
Click here for driving directions to Walker Creek Ranch.
Flying: If you are flying we recommend either SFO (San Francisco) or OAK (Oakland). Transportation to Walker Creek Ranch is your responsibility – we will offer shuttle service to and from Urban Adamah for an additional fee.
Driving: Upon registering for the Gathering, you will receive access to a digital rideshare board. Offering a ride in your car will help reduce carbon emissions, cut down gas costs and make new friends! If you are looking for a ride, adding yourself to the waitlist (on the right-hand side of the page) is the best way to be notified when movements occur.
What about parking?
Parking is free for all guests. Driving to cabins and rooms will be limited to those who require mobility assistance.
What are the accommodations like?
Walker Creek Ranch offers two types of rooms – hotel style and bunkhouse. Both are equipped with twin-size beds and have shared bathroom facilities.
What is the food like?
Walker Creek Ranch offers a kosher farm-to-table dining experience for all of their guests. You will have an opportunity to indicate your dietary needs when you register. Please contact us at registrar@hazon.org or (860) 824-5991 ext. 0 with further questions.
What should I bring?
You should bring:
your own pillow – if you are in an economy bunkhouse
flashlight
toiletries
over-the-counter and/or prescription medications
weather appropriate clothing
You might want to bring:
chargers for electronic devices
sun protection
rain gear
ritual wear
closed-toe shoes
musical instruments
Can my child/children attend?
Children are welcome to attend. All attendees, including children, must be registered in advance. We offer reduced / free rates for children in the same room as their parent(s).
Are the facilities accessible?
All of Walker Creek's public and common areas are accessible for individuals with physical disabilities. Please contact us at registrar@hazon.org or (860) 824-5991 ext. 0 if you have accessibility needs.
[/myhider]