Jul 29, 2018 - 9:00 am EDT - 4:00 pm EDT
| Start: JCC Manhattan | Time: 9:00 AM | Distance: 44 or 51 miles |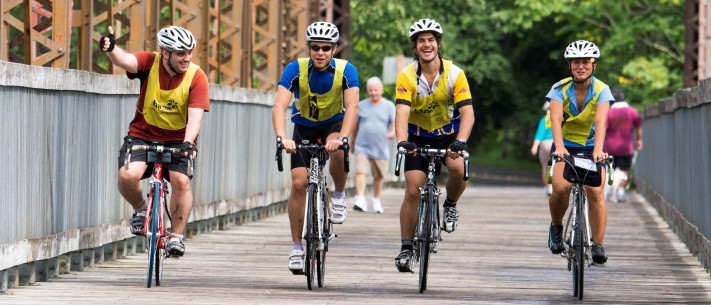 This ride is a part of our Tribe Ride series in partnership with the Israel Ride, and is open to all cyclists. Ride leaders will be there to guide you. All riders are required to wear a helmet. Bring your own water and snacks!
The Route
We will meet at the JCC Manhattan and cross the GW Bridge to ride north along the popular cycling route 9W into the towns of Piermont and Nyack. Each group will stop in town for a quick bite.
Both groups will head north on 92, a popular biking route, and return through scenic suburbs. The Nyack route will take you an additional 3.5 miles north, adding a total of 7 miles to the trip.
To Piermont – 44 Miles
10-12 mph
Click here to check out and download this route
To Nyack- 51 Miles
13-15 mph
Click here to check out and download this route