Jul 29, 2018 - 9:00 am EDT - 2:00 pm EDT
| Start: Bethesda Pool (Hillandale Road & Little Falls Pkwy)| Time: 9:00 AM | Distance: 13 or 32 miles) |
This Ride is brought to you by 2018 Israel Rider, Rabbi Bill Rudolph
Same ride, different day! Join us for the second round of Tribe Ride: Montgomery County.

This ride is a part of our Tribe Ride series in partnership with the Israel Ride, and is open to all cyclists. Ride leaders will be there to guide you. All riders are required to wear a helmet. Bring your own water and snacks!
The Route
13-mile Route
Haven't had a chance to train much yet? This route is a great option for you, with a 7.5 mile out & back along the Capital Crescent Trail. This ride is also flat, with only 400 ft of climbing. Click here to download the route.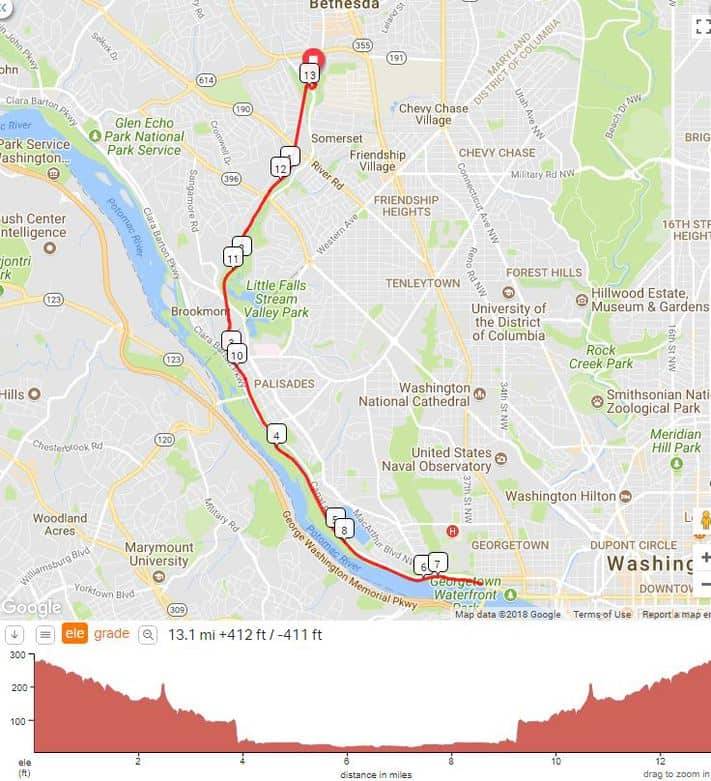 32-mile Route
For those looking for more of a challenge, consider the 32-mile route that will loop around Potomac. This ride includes both street and bike path cycling, with moderate climbs. Click here to download the route.