Oct 25, 2020 - Nov 1, 2020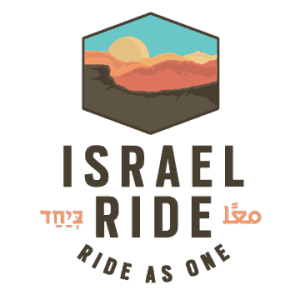 Ride As One (Virtually!)
Join the 2020 Virtual Israel Ride!
An opportunity to bring the Israel Ride community together and support the crucial work of the Arava Institute and Hazon.
Have questions? Contact us!
Join us in Israel for 2021! View our future Israel Ride dates.
While we are unable to pursue a ride in Israel this year, our two beneficiary organizations, the Arava Institute for Environmental Studies (AIES) and Hazon, depend on our financial support. Our community of 17 years worth of alumni, plus their supporters, look forward to an Israel Ride experience annually. We are excited to provide an adapted model.
The Israel Ride is more than "just a ride," and we hope to support, engage, and build our community by sharing some meaningful 'off-the-bike' experiences of the Israel Ride in a virtual format.
The Arava Institute for Environmental Studies is the premier environmental teaching and research program in the Middle East, preparing future Arab and Jewish leaders to cooperatively solve the region's environmental challenges.