May 21, 2020 - 6:00 pm EDT - 7:30 pm EDT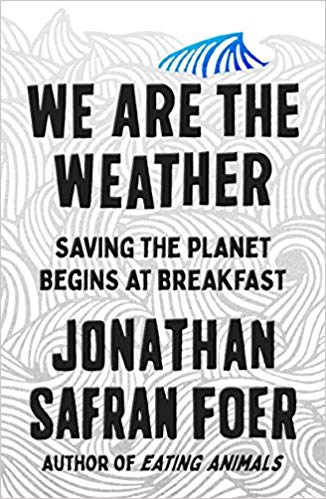 Join with others from around the country for Hazon's online book club discussion: We Are the Weather: Saving the Planet Begins at Breakfast. Jonathan Safran Foer explores the central global dilemma of our time – climate change – and considers how saving the planet involves a great reckoning with ourselves, and our reluctance to sacrifice immediate comfort for the sake of the future. It all starts with what we eat, and don't eat, for breakfast. Only collective action will save our home and way of life – a topic that has now become more relevant than ever. 
It is strongly encouraged that you read the book prior to the book club discussion. We will be using Hazon's discussion guide.

There were multiple opportunities to join this conversation (each with different timing to better suit different time zones), with one option remaining: 
Thursday, May 21 @ 6:00 – 7:30 pm Eastern (5:00 pm Central, 4:00 pm Mountain, 3:00 pm Pacific) – hosted by the Boulder JCC, details and RSVP here
Interested in inviting Hazon to host a private online book club for your community? Contact us.