May 17, 2020 - 1:00 pm EDT - 2:30 pm EDT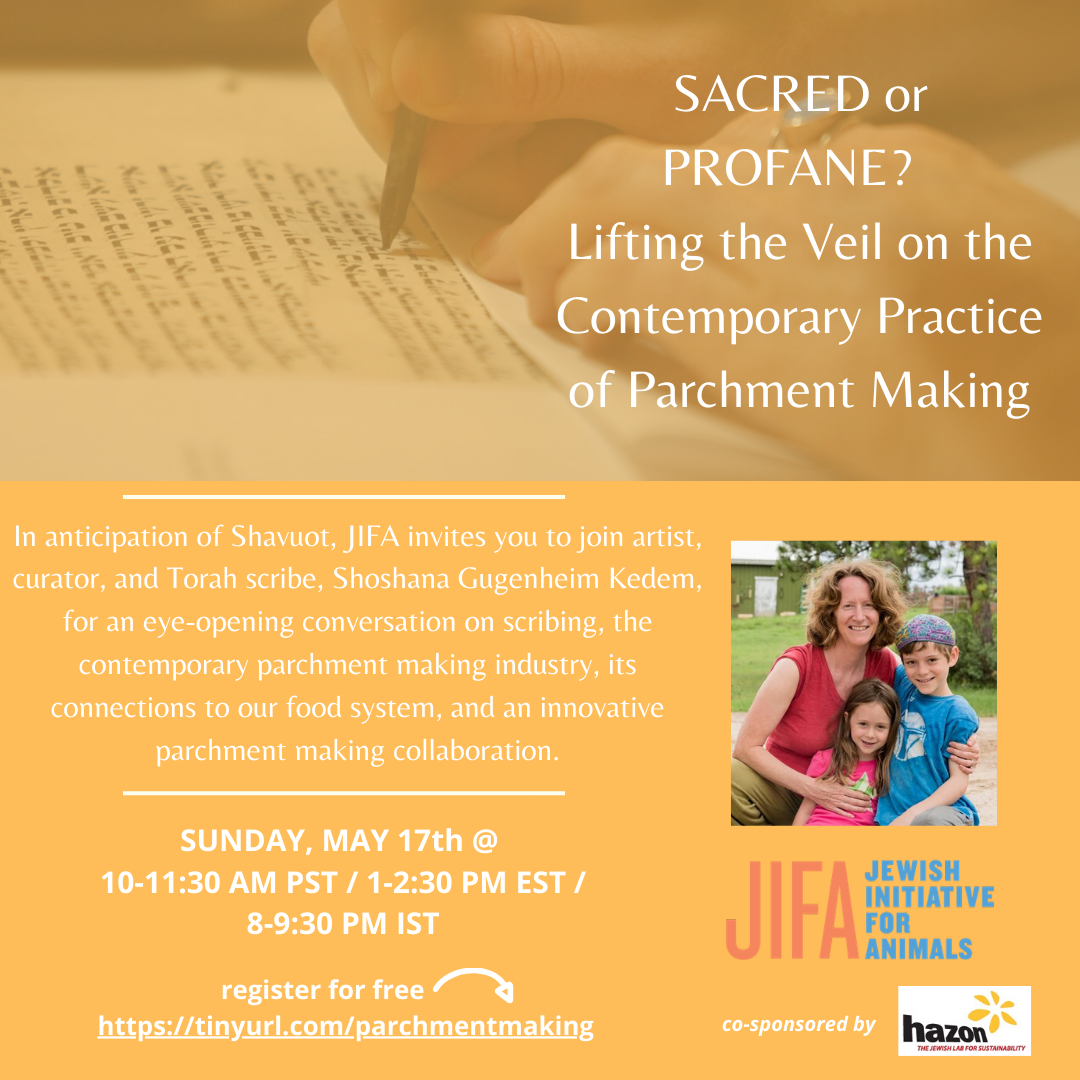 In anticipation of Shavuot, JIFA invites you to join artist, curator, and Torah scribe Shoshana Gugenheim Kedem for an eye-opening conversation on scribing, the contemporary parchment making industry, its connection to our food system, and an innovative parchment making collaboration. Co-sponsored by Hazon.
Sunday, May 17
1-2:30pm ET
Suggested donation for this webinar is $1-36.