Aug 13, 2018 - Aug 16, 2018
Isabella Freedman Jewish Retreat Center, Falls Village, CT
Begin the month of Elul in embodied meditation, contemplation, study and prayer with Rabbis David Ingber and Nancy Flam.
Presented in partnership with:


Overview
This retreat, which will help us prepare for the High Holidays in a container of holy silence and deep safety, will be a taste of the summer-long Romemu Yeshiva, beginning its first cohort in the summer of 2019.
The Romemu Yeshiva aims to teach Torah and support the practices of tefillah (prayer), tzedakah, and gemilut hasadim (acts of justice and kindness) through a contemplative lens.
This retreat is for both beginners and more advanced meditators. There will be a significant amount of silence and meditation.
For questions about retreat-content, please contact Larry Schwartz at larschwartz@gmail.com.
Teachers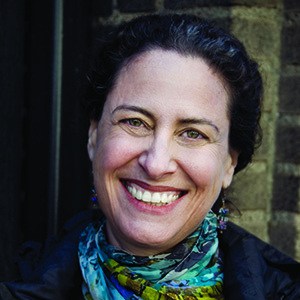 Rabbi Nancy Flam was the first Director of the Institute for Jewish Spirituality and a co-founder of the Jewish Healing Center in 1991. She then directed the Jewish Community Healing Program of Ruach Ami: Bay Area Jewish Healing Center in San Francisco. She has served as a consultant for Synagogue 2000 and the National Center for Jewish Healing. Rabbi Flam earned her B.A. in Religion (Phi Beta Kappa, Summa cum Laude) from Dartmouth College in 1982; her M.A. in Hebrew Literature from the Hebrew Union College-Jewish Institute of Religion in 1986, and was ordained in 1989.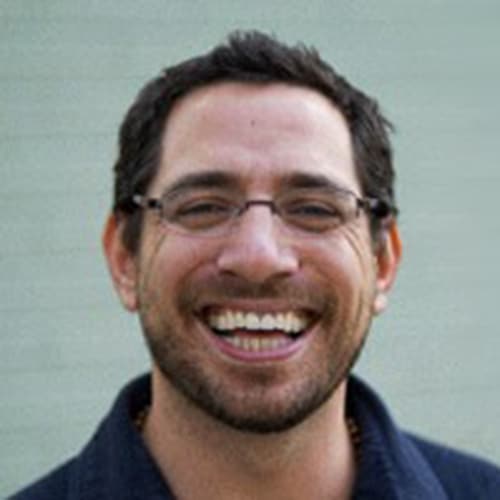 Rabbi David Ingber was named by Newsweek as one of 2013's top 50 most influential rabbis in the United States as well as by The Forward as one of the 50 most newsworthy and notable Jews in America. He promotes a renewed Jewish mysticism that integrates meditative mindfulness and physical awareness into mainstream, post-modern Judaism. A major 21st Century Jewish thinker and educator, his rich perspective, open heart and mind, and full-bodied approach to Jewish learning has brought him to speak throughout the United States and worldwide throughout Canada, Europe and Israel.
Rabbi David's distinct approach to Torah, rabbinical teaching, and ritualistic practice is informed by his own personal seeking and learning from a wide cross-section of sacred traditions and faiths. He is enlightened by Jewish mysticism and Chassidut, fusing these beliefs with those of other ancient philosophies and world views. Particular influences include 18th Century Kabbalist and Founder of Chassidut, Rabbi Yisrael Ba'al Shem Tov; the great 19th Century Ishbitzer Rebbe, R. Mordechai Leiner; and leading 20th Century thinkers from Kabbalist, Rav Abraham Isaac Kook to psychologist, Carl Jung.
Rabbi Ingber has taught at such eminent institutions as the Academy for Jewish Religion, Columbia University, CUNY, Jewish Theological Seminary, Limmud LA, New York University, the 92nd Street Y, Pardes, The Skirball Center at Temple Emmanuel, and Yeshivat HADAR. He sits on the Board of Directors of Aleph and Synagogue 3000 Next Dor's Working Group of Sacred Emergent Communities where he continues to teach.
Raised Modern Orthodox in New York, Rabbi David studied at several distinguished yeshivot in Jerusalem and New York including Yeshiva University, Beit Midrash L'Torah, Yeshivat Chaim Berlin, and Yeshivat Chovovei Torah Rabbinical School. He also studied philosophy, psychology and religion at New York University. Reb Zalman Schachter-Shalomi, founder of Renewal Judaism, ordained Rabbi David in 2004. Prior to founding Romemu, Rabbi David was Rabbi-in-Residence at Elat Chayyim Retreat Center
Tamar Fund Scholarships
We strive to make our retreats affordable to everyone.We believe retreats are important experiences to be shared. Inclusiveness is one of our core values. We strive to ensure that our retreats are as financially accessible as possible. The Tamar fund makes that aspiration possible. Read about more about the Tamar Fund, in loving memory of Tamar Bittelman z''l.
Application Process
Scholarships are awarded on a rolling basis and are awarded exclusively for dormitory lodging, camping, and commuting (pending availability).
Applications must be received at least three weeks in advance of the retreat for which you are applying. Please only register after receiving a response; the scholarship will not be applied retroactively.
We will respond to Tamar Fund scholarship applications within seven business days of receipt.
If you are awarded a scholarship, you will have one week to register for the retreat at the reduced rate, after which time the offer will expire.
A scholarship does not guarantee availability at the time of registration; due to the inherent turnaround time of the application process, we recommend applying as early as possible to secure a spot at the retreat.
If you have any questions, please contact us at registrar@hazon.org or (860) 824-5991 x0.
Guest Information
Arrival and Departure
Check-in is from 2 to 5 pm on Monday, August 13, followed by a welcome and orientation. If you are arriving on a different day, you may check in with the retreat manager on duty anytime after 4 pm on your arrival day. You must be checked out of your room by 10 am on the day your retreat ends. The retreat will come to an end with lunch on Thursday, August 16.
Transportation
For those coming from the New York City area, we are conveniently located just half an hour from Wassaic Train Station, the last stop on the Harlem Line of the Metro North. We offer a shuttle service at the following times for this retreat:
2:15 pm on Monday from Wassaic Train Station to IF
4:15 pm on Monday from Wassaic Train Station to IF
1:15 pm on Sunday from IF to Wassaic Train Station (train departing at 2:27 pm from Wassaic)
If you have not already reserved shuttle service during registration, please call (860) 824-5991 ext. 0 at least a week before the start date of the retreat to reserve your spot. For those of you driving, please see our website for directions to IF.
For more information on getting here, click here.
Ride Share
Help to reduce the environmental impact of car trips to and from Isabella Freedman by checking out our carpool initiative! Upon registering, you will receive a link to a unique rideshare board to help connect you with fellow retreat participants. Offering a ride in your car will help reduce carbon emissions, cut down gas costs and make new friends! If you are looking for a ride, adding yourself to the wait list (on the right hand side of the page) is the best way to be notified when movements occur.
Kashrut Policy
One of our mashgichim (kosher supervisors) must pre-approve all food items that enter the designated dining spaces. If you plan to supplement our delicious, healthy, farm-to-feast meals, your items must be completely sealed in original packaging. Unapproved food and drinks may be enjoyed anywhere on campus besides our dining spaces.
Packing List
You may want to bring:
Over-the-counter and/or prescription medications
Toiletries
Flashlight
Chargers for electronic devices
Sun protection (sunblock, sunglasses, a hat)
Rain gear (a jacket and/or umbrella)
Ritual wear
Comfortable, loose-fitting clothes for yoga
Closed toe shoes
Hiking boots to enjoy our many trails
Camping equipment, including a tent, sleeping bag, and towel if you are camping
We provide:
Toiletries like deodorant and toothpaste for sale in the bookstore
Extra kippot and tallitot, in addition to siddurim
Yoga mats, blankets, and blocks
Heat and A/C in all guest rooms
Linens and towels in all guest rooms
Alarm clocks in all guest rooms
Check out our Frequently Asked Questions.