Aug 13, 2018 - Aug 17, 2018
Isabella Freedman Jewish Retreat Center, Falls Village, CT
Presented in partnership with Romemu and the Institute for Jewish Spirituality


Begin the month of Elul in embodied meditation, contemplation, study and prayer with Rabbis David Ingber and Nancy Flam.
This retreat, which will help us prepare for the High Holidays in a container of holy silence and deep safety, will be a taste of the summer-long Romemu Yeshiva beginning its first cohort in the Summer of 2019.
The Romemu Yeshiva aims to teach Torah and support the practices of Tefillah (prayer), Tzedakah and Gemilut Hasadim (acts of justice and kindness) through a contemplative lens.
This retreat is for both beginners and more advanced meditators (there will be a significant amount of silence and meditation).

Rabbi Nancy Flam
was the first Director of the Institute for Jewish Spirituality and a co-founder of the Jewish Healing Center in 1991. She then directed the Jewish Community Healing Program of Ruach Ami: Bay Area Jewish Healing Center in San Francisco. She has served as a consultant for Synagogue 2000 and the National Center for Jewish Healing. Rabbi Flam earned her B.A. in Religion (Phi Beta Kappa, Summa cum Laude) from Dartmouth College in 1982; her M.A. in Hebrew Literature from the Hebrew Union College-Jewish Institute of Religion in 1986, and was ordained in 1989.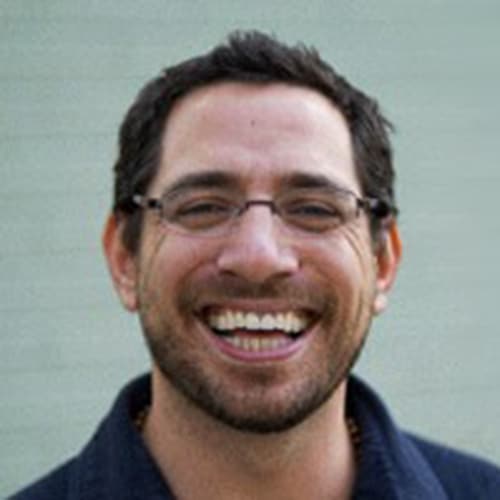 Rabbi David Ingber was named by Newsweek as one of 2013's top 50 most influential rabbis in the United States as well as by The Forward as one of the 50 most newsworthy and notable Jews in America. He promotes a renewed Jewish mysticism that integrates meditative mindfulness and physical awareness into mainstream, post-modern Judaism. A major 21st Century Jewish thinker and educator, his rich perspective, open heart and mind, and full-bodied approach to Jewish learning has brought him to speak throughout the United States and worldwide throughout Canada, Europe and Israel.
Rabbi David's distinct approach to Torah, rabbinical teaching, and ritualistic practice is informed by his own personal seeking and learning from a wide cross-section of sacred traditions and faiths. He is enlightened by Jewish mysticism and Chassidut, fusing these beliefs with those of other ancient philosophies and world views. Particular influences include 18th Century Kabbalist and Founder of Chassidut, Rabbi Yisrael Ba'al Shem Tov; the great 19th Century Ishbitzer Rebbe, R. Mordechai Leiner; and leading 20th Century thinkers from Kabbalist, Rav Abraham Isaac Kook to psychologist, Carl Jung.
Rabbi Ingber has taught at such eminent institutions as the Academy for Jewish Religion, Columbia University, CUNY, Jewish Theological Seminary, Limmud LA, New York University, the 92nd Street Y, Pardes, The Skirball Center at Temple Emmanuel, and Yeshivat HADAR. He sits on the Board of Directors of Aleph and Synagogue 3000 Next Dor's Working Group of Sacred Emergent Communities where he continues to teach.
Raised Modern Orthodox in New York, Rabbi David studied at several distinguished yeshivot in Jerusalem and New York including Yeshiva University, Beit Midrash L'Torah, Yeshivat Chaim Berlin, and Yeshivat Chovovei Torah Rabbinical School. He also studied philosophy, psychology and religion at New York University. Reb Zalman Schachter-Shalomi, founder of Renewal Judaism, ordained Rabbi David in 2004. Prior to founding Romemu, Rabbi David was Rabbi-in-Residence at Elat Chayyim Retreat Center.
Registration will be open in January 2018.
For questions about retreat-content, please contact Larry Schwartz at larschwartz@gmail.com.