Jan 20, 2019 - 8:00 pm EST - 11:55 pm EST
Chevra Ahavas Yisroel, Brooklyn, NY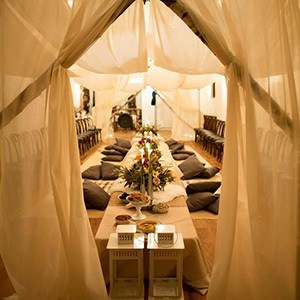 Join Hazon and Chevra Ahavas Yisroel (CAY) in Crown Heights for an eclectic bedouin seating-style Tu B'Shvat seder.
Held in the rich tradition of the great Kabbalists of old, we will taste the symbolic fruits of ancient Israel, drink wine a'plenty, and have a light, delicious dinner of soup, hearty bread, and rich chocolate!
Our MC Rabbi Isaiah Rothstein and four fabulous presenters will guide us on our evening's journey into the deep Torahs of the holiday, and we will conclude our Tu B'Shvat spectacular with a holy kumsitz. This is a night you don't want to miss!
Admission:
$10 (cash at the door)
Location: 
Chevra Ahavas Yisroel
306 Albany Ave
Brooklyn, NY 11213
Chevra Ahavas Yisroel is a grass-roots Shul in Crown Heights, created as a spiritual gathering place for all Jews, regardless of background or affiliation.