The Shmita Project embraces the Shmita tradition as a universal value system which, when explored, can powerfully support the process of building healthier and more sustainable communities, regardless of geographic location. However, the Shmita Project also recognizes that the year of Shmita is a formal component of halacha (Jewish law & tradition), unique and specific to the land of Israel alone. Here, Shmita must be welcomed, and wrestled with, in a very real way, every seven years. And because of this, the implication of the Shmita year in Israel comes with deep challenges and profound possibilities for societal change.
Learn more about some of the approaches used in Israel today to navigate the complexity of Shmita.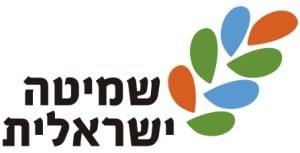 We are excited to work closely with Shmita Yisraelit, The Israeli Shmita Initiative, as a partner to help support the reimaging of Shmita today. It is an honor to link our efforts in this global movement.
The Israeli Shmita Initiative seeks to restore the meaning of the Shmita year as a time of personal reflection, learning, social involvement, and environmental responsibility in Israel.
In order to bring to light Shmita's deeper social and environmental meaning, and to make Shmita accessible to all Israelis, Teva Ivri has established the Israeli Shmita Initiative – a platform of individuals, NGOs, government officials, and corporate executives from all points on the Jewish spectrum.
Learn more about the work happening in Israel around this exciting project:
Israeli Shmita Declaration
The Israel Shmita Initiative is proud to work with a wide coalition of organizational partners:
The conversation about Shmita in Israel today is a rich one, and full with the tensions that arise around welcoming such a complex tradition. Explore this collection of articles and news updates to learn more about the creative thinking and organizing that is happening in Israel today, in relationship with the Shmita tradition:
The Next Chapter in the Social Change Movement: Israeli Shmita, by Einat Kramer (Times of Israel)
Shmita 5775: Restoring The Soul of an Ancient Tradition, by Einat Kramer (Jerusalem Post)
The Messiah Comes To the Knesset, by Yedidya Sinclair (Times of Israel)
Shabbat Behar: Ready, Set, Let Go! by Einat Kramer (Times of Israel)