Friends,
I just arrived in Glasgow, Scotland for the United Nations Climate Change Conference known as COP26, happening today through Nov. 12. Many have said that this gathering of world leaders may be our last chance to prevent catastrophic climate change. Hazon's visionary founder, Nigel Savage, will be meeting me there – he's traveling from Israel – and together we will join about 25 other formal Jewish delegates from around the world, including Israel, as part of a massive crowd of 20,000 people attending the formal negotiations and side events, not to mention marches, protests, and other activities. Together we will bring a strong Jewish voice to this momentous gathering with such far-reaching implications. And we'll also be hosting an Eco-Shabbat vegetarian dinner for the Jews at a nearby synagogue.
My kids – and their future – are on my mind as I take this journey, along with young people everywhere. I was deeply moved and inspired by the moral clarity and passion shown by leaders of the Jewish Youth Climate Movement when I spoke with them Thursday night – watch the video here.
But of course, this is not just about the Jews. Our Jewish delegation is part of a global contingent of faith leaders mobilizing religious communities worldwide to advocate for strong climate policy and to take action ourselves, because we all must change the way we live. Tune in to our SoundTheCall Hazon COP26 Podcast coming to you from Glasgow! –where Nigel and I will send updates throughout the conference sharing what it feels like to be there, what we're learning, and then listen in as we enter into dialogue with inspirational faith leaders who are doing amazing work across the globe to confront the climate crisis.
It's going to be quite an intense two-week period, and afterwards I will sit down with Elders of our Jewish environmental movement. Together, in the aftermath of COP26, we will process what happened, share our honest reflections, and ask ourselves, What's Next? This is also sure to be a powerful conversation – please join us.
I don't think the Traveler's Prayer has ever felt more potent and necessary – for all of us on our way to Glasgow, and especially for those negotiators who carry the hopes of the world on their shoulders. So please join me in praying for their success, which represents our collective future:
May it be Your will, Creator, that You lead us toward peace, guide our footsteps toward peace, and make us reach our desired destination for life, gladness, and peace. May You rescue us from the hand of every foe, ambush along the way, and from all manner of punishments that assemble to come to earth. May You send blessing in our work, and grant us grace, kindness, and mercy in Your eyes and in the eyes of all who see us. May You hear the sound of our humble request. Blessed are You, Creator, Who hears prayer.
May the Holy One send protection, blessing, and success to all those who seek to build a sustainable future.
See you on the other side,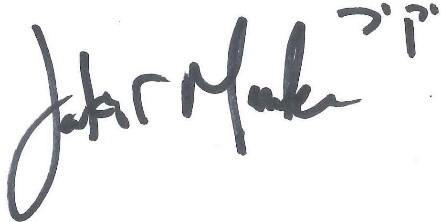 Jakir Manela
Chief Executive Officer, Hazon
P.S. I wrote all this a few days ago, and then we woke up to see this big beautiful rainbow over Pearlstone. Here's to the hope and love that springs eternal.