Dec 1, 2016 - Dec 4, 2016
Isabella Freedman Jewish Retreat Center, Falls Village, CT
Moving from an experience in life to a life experience
presented in partnership with
This event was made possible through the Charles and Lynn Schusterman Family Foundation's Grassroots Initiative program.
How do your experiences, plans, and dreams fit into the world of Jewish intentional community?
This year's conference theme is: From an Experience in Life to a Life Experience.
We begin the conference by exploring the growing enthusiasm in the Jewish world about formative "experiences in life" such as temporary intentional communities – fellowships, gap-year programs, and residential activist immersions. We will then explore how the lessons we are learning from these temporary communities can lead to long-term "life experiences."
The best practices, tools, and perspectives which emerge from these explorations will culminate in a participatory full-conference workshop to map the ecosystem of intentional community models – opening real possibilities of a diverse spectrum of Jewish intentional communities where we can put down roots and raise up families.

Your participation includes the full range of programming and workshops – three open Shabbat service options (Orthodox, Traditional Egalitarian, and Renewal), JOFEE activities, yoga classes, and Camp Teva for kids ages 5-12 – as well as Farm-to-Table Kosher feasts and a number of room options. Need-based financial aid available.
Is this conference for me?
Yes, if you live in or participate in temporary intentional community.
Yes, if you live in or want to participate in longer-term intentional community.
Yes, if you're curious about what living or participating in intentional community might mean in a Jewish context.
Yes, if you want to engage with a growing access point for Jewish engagement.


What will we do?
Have fun. In addition to enjoying each other's company in a beautiful place, we will celebrate Shabbat in a pluralistic Jewish community with both traditional and egalitarian prayer service options, and eat delicious homemade farm-to-table food.
Create an ecosystem-map.  As a whole retreat group, we will engage in a facilitated exercise in mapping the many models of Jewish intentional community as an ecosystem – examining how various styles of community each contribute to the larger, interconnected world of intentional community. This is an opportunity to get our hands dirty and minds buzzing as we envision actual communities.
Learn from each other. The JICC is a forum to develop a "community of practice," where we get to share our resources with each other. We will gain skills and knowledge from each other as we look to strengthen our own communities. We will also learn about the Israel-based mission-driven intentional communities movement. Stay tuned for a schedule of learning sessions and workshops.
Spend an incredible Shabbat together. Davening will be led by Rabbi Avram Mlotek from Base Hillel (Orthodox), Rabbi Jessica Kate Meyer from Romemu (Renewal), and Avi Garelick, an alumnus of Hadar (Traditional Egalitarian).
Gab Axler is originally from Chicago. He moved to Be'er Sheva 6 years ago to help found a pluralistic intentional community called Beerot. Beerot has 40 family members, meets every Shabbat and holiday, and is involved in the local school and other projects. Professionally, Gabe runs a social enterprise called P'nima in the field of educational tourism, connecting groups from Israel and abroad to the work being done by intentional communities across Israel.

Eden Banarie is Moishe House's Senior Regional Director: West, overseeing the houses in the Northwestern, Southwestern, and Southern regions. Eden is an alumna of Moishe House LA – West Hollywood, and a member of the first cohort of the Moishe House Ignite Fellowship. Eden previously worked as the Youth Engagement Coordinator at Jewish World Watch, working with student activists to end genocide and mass atrocities. She received her BA in Business and MBA in Nonprofit Management from American Jewish University in Los Angeles. Eden can often be found attending Jewish community events throughout southern California, searching for the perfect breakfast burrito, or checking out cool new spots in the wonderful city of Los Angeles.
Rabbi Deborah Bravo is the spiritual leader and founder of Makom NY: A New Kind of Jewish Community, seeking to reach the unaffiliated and unengaged Jew in suburban Long Island.  Prior to creating Makom NY, Rabbi Bravo served synagogues in Syosset, NY, Edison, NJ, Short Hills, NJ and in Washington DC. Ordained from HUC-JIR in Cincinnati, Ohio in 1998, Rabbi Bravo also holds a Master in Education from Xavier University. She is in the current Rabbis Without Borders Cohort, and a member of the Hakhel 2nd Incubator Cohort. She and her husband David now reside in Woodbury, NY with their two children, Samuel, 13, and Sophie, 10.
Cheryl Cook joined Avodah as the Executive Director at the beginning of 2015 and has over twenty five years of leadership experience as a manager, fundraiser, and program planner in the Jewish community. She's worked across the innovative sector of the Jewish community – at Hazon, Makor, New Israel Fund, JESNA, Hillel, and the 92nd Street Y – and is proud to lead Avodah's work shaping Jewish leaders to be social changemakers. Cheryl is passionate about creating a vibrant Jewish community that opens doors, engages people from across all backgrounds and plays a significant role in making the world a more just and caring place for everyone. Aside from her professional work, Cheryl serves on the board of PS/MS 282 PTO. She lives in Brooklyn with her husband and their two sons within an incredible village of family and friends.
Zev Chana is the Adamah Apprentice and Barnyard Manager at Isabella Freedman. Zev is from Albany, NY. Zev arrived as an Adamahnik in the fall of 2014, and fell in love with the work, the community and the seasons at Adamah. Zev loves dirt, the woods, the goats, renewed Jewish ritual and text study, and harvesting their meals.
David Cygielman is the founder and Chief Executive Officer (CEO) of Moishe House. He has been a non-profit innovator since high school when he started Feed the Need, a nationally recognized homeless feeding organization. While attending the University of California at Santa Barbara, David served as the Hillel Student President and later the Executive Director of the Forest Foundation, a non-profit dedicated to helping college and high school students develop leadership qualities while following their passions. In 2006, he helped establish Moishe House and became the organization's first CEO. Through his work in the Jewish community, David has garnered many honors including the Avi Chai Fellowship, the JCSA Young Leadership Award, and the Bernard Reisman Award for Professional Excellence. In 2013, David was the recipient of UCSB Hillel's inaugural Alumni Achievement Award. David graduated with honors from UCSB with a BA in Business Economics. When he's out of the office, David enjoys playing basketball, spending time with friends, and traveling to destinations with no dress code. David currently lives in Charlotte, North Carolina with his wife Myka and their dog Binx.
Chelsea Elena is a Teva Educator. During the year, she is an urban farmer and prolific knitter in the great city of Philadelphia. As of now, she is excited to get back into the forest and make nature her home. She enjoys dystopian fiction, historical fiction and fantasy. Nothing excites her like the idea of a road trip. She recently got a bike for the first time since her childhood and has greatly enjoyed all the padded short options and urban explorations it has opened up for her.
Elizabeth (Liz) Fisher is the Chief Operating Officer at Repair the World, where she is responsible for overseeing all of the organization's development, communications, finance, operations, and human resources. Prior to Repair the World, Liz was Managing Director at NEXT: A Division of Birthright Israel Foundation, where she led the organization in strategy, operations, and talent management. Liz began her career in grassroots community development in rural Missouri. She moved into working in the Jewish community with roles at the Jewish Federation of St. Louis, UJA-Federation of New York, and The Jewish Education Project. Liz's passion is the role of people in organizational life. She loves working with partners, lay leaders, and professional staff. Liz has a Master of Social Work degree from Washington University in St. Louis with a focus in community development and management and is a Schusterman Fellow. She is a fan of Brooklyn (where she lives with her husband and two children), an amateur runner and bread baker, and an avid reader of periodicals.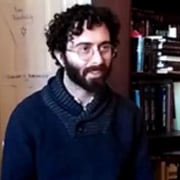 Avi Garelick is the director of the Ivry Prozdor Hebrew High School at JTS, and the founder of a communal school in Washington Heights. He has been leading davening for his entire adult life, in communities in Berkeley, Chicago, and New York, and is a proud alumnus of the Yeshivat Hadar education fellowship. He is excited to learn more about people's efforts to establish communal norms for conflict management.

Sarah Garfinkel is a Repair the World NYC Fellow. Sarah worked as a writing tutor at the UC Davis Student Academic Success Center. She graduated from UC Davis with a major in Spanish and minors in Human development, English, and Education. She has worked as a camp counselor in Germany and Hawaii. Her experiences working with second language learners, children with disabilities, and underrepresented and first generation college students have motivated her to serve as a fellow. She also volunteers as a Special Olympics swim coach.
Eliana Roberts Golding is a tenant organizer and community advocate based in Washington DC, where she was an Avodah Corps Member in 2013-2014. She spends her time organizing tenant associations and working to fight gentrification and displacement. She primarily identifies as a community organizer, friend, and relentless justice-seeker with a healthy sense of humor. Eliana lives in a co-op in Northwest DC, where she and her housemates build community around activism, potlucks, goofiness, and dancing. When not fighting the good fight, Eliana can be found singing, doing ceramics, or riding her bike in Rock Creek Park.
James Grant-Rosenhead is a founding member of Kibbutz Mishol, the biggest urban kibbutz in Israel. James was born in Leeds, England, in 1974. He became active as a Jewish Labor Zionist youth leader with Habonim Dror (HDUK) in 1990 after his first visit to Israel. From 1992-3, James spent a year of leadership training on kibbutz in Israel, then returned and directed local branches of the youth movement around London until 1996. He completed his LL.B Hons Law degree in 1996, then served as HDUK's national secretary until 1998. Concerned for the future of the Jewish world and Israel, and inspired by the first urban kibbutzim, James made aliyah to Jerusalem in 1999 with Kvutzat Yovel, the first Anglo olim to build a thriving urban kibbutz. From 1999-2010 James led a worldwide transformation and renewal of Habonim Dror programs, education and ideology from their traditional kibbutz bases to social activist urban kvutzot. The result is a new adult movement of urban cooperative kvutzot including olim from around the world. Since 2010, James joined the leadership of 'Tikkun', building new native sabra activist kibbutzim in the socio-economic and geographic peripheries, and became a founder of 'M.A.K.O.M.' – the National Council of Mission Driven Communities in Israel. James currently lives in NYC whilst serving as the Habonim Dror North America central shaliach, as a mentor for Hazon's Hakhel and for Hillel's Ezra Fellowship. James is married with three children.
Ben Greenfield
is a current resident in Moishe House Upper West Side and final year student at YCT. He's excited to help create warm, expressive, soul-and-boundary-pushing Jewish community on the UWS – and to find the occasional squash partner!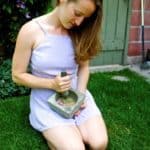 Talia Kahan
is an avid intentional community junkie. Two months ago, she opened a Moishe House in Venice Beach. She's lived at Herb Pharm in Oregon, Pachamama in Costa Rica, Gaia Sangha in Mar Vista, and Auroville in India. She is a Yoga teacher and Ayurvedic / Herbal Medicine practitioner. She owns a Tea Company called Allixer. Talia loves dancing, backpacking, philosophy, art, meditation, traveling, cooking, and rock climbing!  She studied Integrative Health Studies at Pitzer College, and grew up in Jewish west Los Angeles.
Morriah Kaplan is a member of GariNYC, a two-year-old Jewish intentional community in Crown Heights, Brooklyn. She is a program manager at the NYC Department of Small Business Services, where she manages a business education program for women and minority business owners, as well as entrepreneurs in the creative industry. An alumna of Habonim Dror, the progressive Labor Zionist youth movement, she also volunteers as a trainer with the anti-occupation Jewish activist group, IfNotNow. Previously, Morriah graduated from Washington University in St. Louis in 2014, and completed the Coro Fellowship in Public Affairs in 2015. She enjoys spending time with her found family in Crown Heights, and thinking about how to build better communities and social movements.
Rebecca Katz recently joined Repair the World as their new Education and Training Manager. After six years away, Rebecca is excited to be back home in Brooklyn. Prior to Repair, Rebecca spent two years as the Director of Social Justice Initiatives at Texas Hillel in Austin, Texas, engaging UT students in different modes of social justice through a Jewish lens. However, before the heat of Austin, she learned to organize in the bitterly cold city of Chicago. Rebecca lead the Or Tzedekprogram at the Jewish Council in Urban Affairs, teaching Jewish teens to create systemic change in partnership with directly impacted communities.
Aharon Ariel Lavi is the founder of Garin Shuva, a mission-driven community bordering Gaza, and co-founder of the Nettiot Network which re-engages ba'alei teshuva into Israeli society. Additionally he is co-founder of MAKOM (The National Council of Mission-Driven Communities) and is a consultant to Hazon's Jewish Intentional Communities Initiative. In 2013-14 Aharon was a Tikvah Fund fellow in New York. He lives with his wife Liat and their four children in Shuva.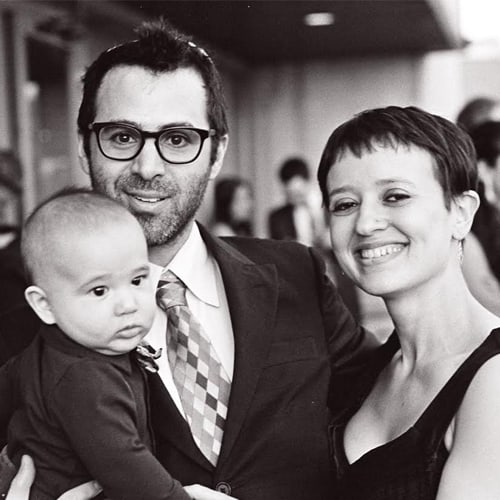 William Levin is the founder of ACRe (Alliance Colony Reboot). He was born and raised on the farm in Vineland, NJ, where his family have lived since founding Alliance Colony in 1892. Levin, a.k.a. the "Jewish Robot," is the creator of Shabot 6000 and other educational content for Jewish organizations, and was a writer for the 2010 Shalom Sesame series. Known for his edgy and innovative work and his ability to create synergies in the Jewish community, Levin is now returning to his roots by creating ACRe.
Malya Levin, wife and partner to William, is a lawyer admitted to the New York and New Jersey Bars. Malya is the Staff Attorney at the Weinberg Center for Elder Abuse Prevention at the Hebrew Home at Riverdale, the nation's first emergency elder abuse shelter. In that capacity, she works to address the legal needs of older adults experiencing acute abuse, and writes and speaks extensively on the legal aspects of elder abuse prevention and intervention. This year, she has been working with William to birth and grow two new family additions, ACRe and one year old Sammy Lulav.
Elan Margulies, Director of Teva at Hazon, aims to inspire joy and reverence for the natural world by introducing students to earth-based Jewish traditions and the wonders right outside their door. He has taught ecology at Eden Village Camp, the Student Conservation Association and the Cornell University Naturalist Outreach Program, led hikes in Israel, volunteered in the Kalahari Desert, worked for the US National Park Service, and directed a Jewish educational farm outside Chicago — where he learned that the best way to catch a goat is to run away from it. Before returning to Teva he pursued graduate studies in forest ecology at University of Michigan and The Hebrew University. In his free time, he enjoys finding wild edibles, brewing ginger beer and working with wood and metal.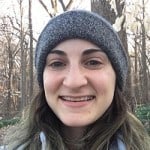 Mira Menyuk studied at the New England school of Photography in Boston before getting bitten by the farming bug. She was an Urban Adamah fellow in the spring of 2013 before returning to her home state of Maryland to work at the Pearlstone Center, where she is entering her fourth year of involvement.  Her work at the Pearlstone center has included full-year farming, volunteer coordination, kitchen work and currently running programs for kids and adults on the farm and in the fields and forest.  Her passions include being outdoors in all weather, hiking, singing, and reading.
Rabbi Jessica Kate Meyer is part of the rabbinic team at Romemu. She was ordained June 2014 by Hebrew College Rabbinical School.  She strives to build community through prayerful music, and music through prayerful community. During her rabbinic training she developed family programming for Temple Beth Zion in Brookline, MA, interned for a Masorti community in Tel Aviv, and directed leadership programs for the non-profit organization Encounter, in Jerusalem. Jessica has performed as a vocalist with Hankus Netsky, Frank London, and Yuval Ron, and studied and performed sacred Jewish music with rabbis and paytanim while living in Jerusalem. After graduating from Wellesley College with a degree in Middle Eastern Studies, Jessica pursued graduate theater training in London, and appeared in many film, theater, and television projects in Europe and the United States: most notably, as a principal role in Roman Polanski's The Pianist.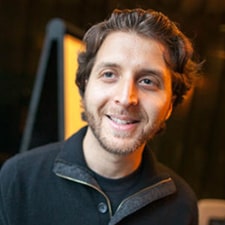 Rabbi Avram Mlotek is a co-founder of Base, a home-based model for Jewish outreach that focuses on hospitality, learning and service. The Forward recently listed him as one of America's "Most Inspiring Rabbis" and in 2012, he was recognized by The Jewish Week as one of the "leading innovators in Jewish life today" as part of their "36 Under 36" Section. Mlotek served as a rabbi in training at The Carlebach Shul, The Hebrew Institute of Riverdale, The Educational Alliance and Hunter College Hillel. His writings have appeared in The Forward, Tablet, Haaretz, The Jerusalem Post, The Jewish Week, and The Huffington Post. A native Yiddish speaker, Avram is the grandson of noted Yiddish song collectors and Holocaust refugees. He is married to Yael Kornfeld and proud Tati to Revaya and Hillel Yosl.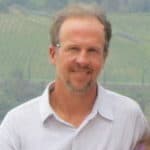 Craig Oshkello, MLA, founding member and current resident of Living Tree Alliance has spent nearly two decades advocating alternative models of land ownership as a means for revitalizing our shared connections to the living landscape. Craig has presented at the JICC each of the past three years and joined first Hakhel trip to Israel in the spring of 2015.  He lived with his family in a farm centered community for 13 years before moving to the house he is building at LTA this fall.

Sasha Raskin-Yin has been the New York Program Director at Avodah since 2015. She supports the development of Jewish leaders through Avodah's combination of Jewish and social justice learning, communal living, and direct service work at anti-poverty non-profits. Helping young people connect their Judaism to social justice work has long been Sasha's dream, which she arrived at by way of organizing, community-building, and study.  She has organized with Jews for Racial and Economic Justice and for LGBTQ causes, worked in college access at Goddard Riverside Community Center, and studied white Jewish immigration, assimilation, and settler colonialism in the US at the New School for Social Research. Sasha's self-care practices include walking around NYC, drinking tea, and defending the often-maligned regions of New Jersey and Queens.
Kate Re, Associate Director of Teva, works with the team as they bring transformative Jewish nature experiences to early childhood through adult participants. She holds a BFA from the Pennsylvania Academy of the Fine Arts, and has a professional background in Jewish environmental teaching and management. She is a passionate advocate for all things natural, sustainable, and community oriented.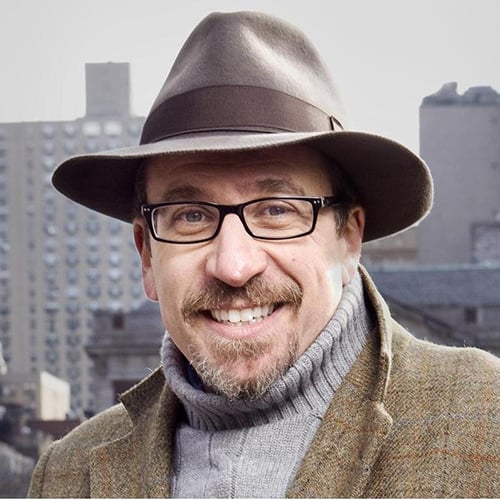 Nigel Savage, originally from Manchester, England, founded Hazon in 2000, with a Cross-USA Jewish Environmental Bike Ride. Since then, Hazon has grown the range and impact of its work in each successive year; today it has more than 60 staff, based in New York City, at Hazon's Isabella Freedman campus, and in other locations across the country. Hazon plays a unique role in renewing American Jewish life and creating a healthier and more sustainable world for all.
Hazon is one of a tiny handful of groups to have been in the Slingshot 50 every year since inception, and in 2008, Hazon was recognized by the Sierra Club as one of 50 leading faith-based environmental organizations.
Nigel has spoken, taught, or written for a wide and significant range of audiences. (A selection of his essays are at hazon.org/nigel). He has twice been named a member of the Forward 50, the annual list of the 50 most influential Jewish people in the United States, and is a recipient of the Bernard Reisman Award. He has given Commencement speeches at Wagner (NYU, in 2011) and at Hornstein (Brandeis, in 2014). In 2015 he was awarded an honorary doctorate by the Jewish Theological Seminary.
Before founding Hazon, Nigel was a professional fund manager in London, where he worked for NM Rothschild and was co-head of UK Equities at Govett. He has an MA in History from Georgetown, and has learned at Pardes, Yakar, and the Hebrew University. He was a founder of Limmud NY, and serves on the board of Romemu.
Nigel executive produced the British independent movies Solitaire For 2 and Stiff Upper Lips and had an acclaimed cameo appearance in the cult Anglo-Jewish comic movie, Leon The Pig Farmer. He is believed to be the first English Jew to have cycled across South Dakota on a recumbent bike.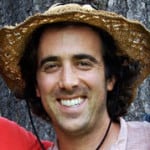 Shamu Fenyvesi Sadeh is the co-founder and director of Adamah. He teaches Judaism and ecology, turns the compost piles, maintains the orchards, and supervises and mentors staff and Adamah Fellows. His wife Jaimie and kids Yonah, Ibby and Lev keep the bees, help harvest and pickle, and DJ staff dance parties.
Janna Siller leads the Adamah crew in growing organic vegetables for CSA distribution, value-added production, Isabella Freedman food service, and donations, while maintaining the fields as resonant learning space for fellows and visitors. She teaches classes on practical farming and gardening skills as well as classes that explore the big picture systems, policies and issues that shape what we eat and how it is grown. Janna lives in Falls Village with her family- Arthur, Tzuf, and the cats.
Roger Studley is founder of Urban Moshav, a nonprofit development partner for Jewish cohousing, and convener of the Berkeley Moshav effort to create Jewish cohousing in Berkeley, CA. He and these projects were selected for the inaugural cohort of the Hahkel incubator of Jewish Intentional communities, on whose steering committee he now serves. He has been an organizer of previous JIC Conferences as well as multiple independent minyanim (including San Francisco's pluralist Mission Minyan) and co-chaired a Hazon Food Conference. Roger is married to Rabbi Chai Levy of Congregation Kol Shofar and looks forward to moving into Berkeley Moshav with his family in the next few years.
Yasaf Warshai was born in Ann Arbor Michigan, and started attending Habonim Dror Camp Tavor in 2002. It was there that he fell in love with the idea of Jewish Intentional Community over the next fifteen summers of being a counselor, camper, and director.  Yasaf graduated from Michigan State University in 2016 with a degree in Arts & Humanities and Religious Studies. Now as the Mazkir Klali (National Director) of Habonim Dror North America, he works in the central office in Brooklyn to bring those same values of Jewish Intentionality and Social Justice to the next generation of Jewish leaders.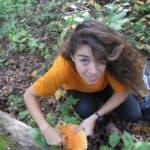 Michal Wetzler is from Kibbutz Kfar hachoresh in Israel. In the IDF she was a combat engineer instructor. She has a  B.ed in informal education, majoring in the history and nature of Israel. She owns a small tour guide business and has vast experience leading a wide range of groups, indoor and outdoor. She also ran a community forest project in her Kibbutz back home, to connect between the members of the community, and between the community to the forest and nature around. Now she is a "Shlicha" (emissary of the Jewish agency) in Pearlstone center. In her spare time she loves to hike, travel, dance and scuba-dive.
Casey Baruch Yurow currently serves as Program Director at the Pearlstone Center in Reisterstown, MD. Casey has held leadership roles in the field of Jewish outdoor, food, and environmental education for over ten years with the Teva Learning Center, Urban Adamah, Wilderness Torah, and Eden Village Camp. Casey believes deeply in the power of nature connection and hands-on learning to revitalize healthy human culture and community. He earned a B.Sc in Environmental Science from the University of Maryland and spent two years studying in yeshiva in Israel. When not at work, Casey can be found building mandolins, hiking, gardening, cooking, and inviting friends over for spirited, song-filled Shabbat meals. Casey lives with his wife Rivka outside of Baltimore and he looks forward to co-creating a new Moshav on the Pearlstone Center campus, speedily in our days.
Kesher (Rayenbo) Zabell- Spears is an alum of Moishe House Cleveland, co's* first experience of intentional community living, which gave Kesher the desire to delve deeper into sharing day-to-day life with like-minded individuals. Since living in MHCle, Rayenbo has been living in ICs, including seven communities of the Federation of Egalitarian Communities (FEC). Kesher has worked extensively with the FEC and through this work with the FEC as the Rainbow Intern, co excitedly participated in 2014's JICC. Co is a frequent MH retreat participant and a consistent Moishe House Without Walls host. As a currently wandering communard, Rayenbo sees this conference as an opportunity to network and discover potentially future homes. *Co: Gender neutral pronoun. Co/co/cos. derived from words such as: community member, communard, co-creator, comrade and communitarian.
Please check back for this growing list of educators and session leaders.
Kid's Programming is available!
Camp Teva is for kids ages 5 – 12, and runs simultaneously with retreats geared toward adults. Camp Teva combines the best of Teva's signature Jewish environmental education with all of the opportunities provided by the Adamah Farm to create a distinctive and creative way for kids to have a fun and safe Jewish outdoor, food, and environmental education experience while their parents are enjoying Hazon's many retreats, conferences, holidays, and workshops at Isabella Freedman. A transformative experience for the whole family!
When you register kids during your event registration process, they are automatically enrolled in Camp Teva! All-inclusive kids' rates include Camp Teva programming.
ARRIVAL AND DEPARTURE
Check-in is from 2 to 5 pm on Thursday, December 1st, followed by a welcome and orientation. If you are arriving on a different day, you may check in with the retreat manager on duty anytime after 4 pm on your arrival day. You must be checked out of your room by 10 am on Sunday, December 4th. The retreat will come to an end with lunch on Sunday.
TRANSPORTATION
For those coming from the New York City area, we are conveniently located just half an hour from Wassaic Train Station, the last stop on the Harlem Line of the Metro North. We offer a shuttle service at the following times for this retreat:
2:03 pm on Thursday from Wassaic Train Station to IF
4:03 pm on Thursday from Wassaic Train Station to IF
1:30 pm on Sunday from IF to Wassaic Train Station
If you have not already reserved shuttle service during registration, please call (860) 824-5991 ext. 0 at least a week before the start date of the retreat to reserve your spot. For those of you driving, please see our website for directions to IF.
For more information on getting here, click here.
RIDESHARE
Help to reduce the environmental impact of car trips to and from Isabella Freedman by checking out our carpool initiative! Upon registering, you will receive a link to a rideshare board so you can connect with fellow retreat participants. Offering a ride in your car will help reduce carbon emissions, cut down gas costs and make new friends! If you are looking for a ride, adding yourself to the wait list (on the right hand side of the page) is the best way to be notified when movements occur.
KASHRUT POLICY
One of our mashgichim (kosher supervisors) must pre-approve all food items that enter the designated dining spaces. If you plan to supplement our delicious, healthy, farm-to-feast meals, your items must be completely sealed in original packaging. Unapproved food and drinks may be enjoyed anywhere on campus besides our dining spaces.
SUGGESTED PACKING LIST
Reusable water bottle and/or mug. (If not, we do provide compostable cups.)

Over-the-counter and/or prescription medications you may need. (e.g. Tylenol, Aleve, Claritin)

Toiletries (We provide soap.)

Flashlight

Chargers for electronic devices. (There is WiFi in the Main Building and limited cell phone service throughout campus.)

Sun protection (sunblock, sunglasses, a hat)

Rain gear (a jacket and/or umbrella)

Ritual wear. (We have extra kippot and tallitot.)

Comfortable, loose-fitting clothes for yoga

Closed-toe shoes

Long pants or skirt and jacket

Snow shoes or snow boots for hiking.

Long underwear, wool socks, a hat that covers your ears (or a hat plus ear muffs), a heavy winter coat, thick warm gloves, and a scarf.

Any additional personal items you may want. (We provide linens and towels in guest rooms.)
Check out our Frequently Asked Questions.
Jewish Intentional Communities Initiative
As Jews, we are rediscovering our roots in intentional community. From our ancient nomadic wandering through the desert, to the shtetls of Eastern Europe, to today's short term young adult programs like Adamah and Avodah, intentional community has been a core part of the Jewish experience. For the past several years, Hazon, Isabella Freedman, and the Pearlstone Center, with generous support from UJA-Federation of New York, have been thinking together about what it means to live in and create Jewish intentional communities, and have fostered thought leadership in the field through the annual Jewish Intentional Communities Conference.
learn more about the initiative
Other Resources
News Coverage
Articles
Organizations
Books
The following books may be found at your local bookseller, or through
the Fellowship for Intentional Community Bookstore
:
Collective Visioning by Linda Stout
Creating a Life Together: Practical Tools to Grow Ecovillages and Intentional Communities by Diana Leafe Christian
Creating Cohousing by Charles Durrett and Kathryn McCamant
Intentional Community: An Anthropological Perspective by Susan Love Brown, Editor
A Manual for Group Facilitators by The Center for Conflict Resolution
With a Little Help from our Friends: Creating Community As We Grow Older by Beth Baker