Friends,
At Hazon-Pearlstone, we are dedicated to making the planet and the Jewish people more healthy and whole. Foundational to these efforts in the United States is a thriving democracy that responds to the people it represents. We are stronger as a nation when each voice is heard, and we are blessed with the opportunity to raise our voices with each election.
We are proud to support staff and our wider community in participating in fair and free elections. We do not endorse any particular party or candidate, and our commitment is undertaken in a spirit of nonpartisanship and seeks to promote free, fair, safe accessible elections.
This year Hazon-Pearlstone is partnering in the following ways to engage with voters on the values that matter most to us: creating a healthier, more sustainable, and more equitable world for all.
Get Out the Vote (GOTV)
Hazon's Jewish Youth Climate Movement (JYCM) is co-hosting phone banks this fall, as part of Dayenu's Chutzpah 2022 campaign to encourage Jewish climate-concerned voters to participate in the upcoming midterm elections. Join JYCM teen leaders on Tuesday November 1 from 6:30-8:30pm ET. Check out the full roster of phone-bank sessions here.
click here to sign up for the 11/1 phone banking session
Volunteering
Hazon-Pearlstone & JYCM have joined the Jewish Partnership for Democracy through A More Perfect Union to recruit, train, and deploy thousands of volunteers to ensure free, fair, safe, and accessible elections. They create a k'hilah k'doshah, a holy community, working together to support voters, combat misinformation, and ensure elections can run smoothly across the country. Please consider volunteering to protect and strengthen our democracy.
click here to become a volunteer
Feel free to forward this email to encourage your friends and family to join the effort, too!
As Lin Manuel Miranda writes in Hamilton, America is our "great unfinished symphony."  Let's come together to blaze a just and sustainable path forward for our democratic society.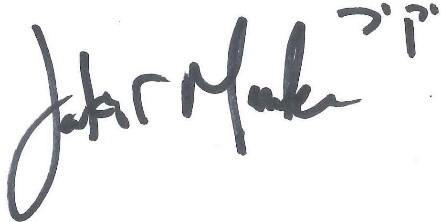 Jakir Manela
Chief Executive Officer
---
Our mission at Hazon-Pearlstone is to lead a transformative movement deeply weaving sustainability into the fabric of Jewish life, in order to create a healthier, more sustainable, and more equitable world for all. We connect people to the earth and to each other, catalyzing culture change and systemic change through Immersive Retreats, Jewish Environmental Education, and Climate Action.
---