Monday, June 17 – Thursday, June 20, 2019
Specially designed for adults participating in long-term mental health treatment programs, Isabella Freedman MiniVacations are summer camp experiences with a focus of being out in nature as healing. We provide our valued guests with a wonderful opportunity to participate in structured learning and social programming all while enjoying the benefits of our rustic farm and forest setting in the Connecticut Berkshires.
register now! Click here to download print application

a MiniVacation makes a BIG difference
A "MiniVacation" is a summer camp experience specifically designed for adults with mental health and/or intellectual disabilities. We believe that being immersed in nature is healing in itself. We provide our participants with a wonderful opportunity to participate in structured learning and social programming all while enjoying the benefits of being on a rustic farm and forest setting in the Connecticut Berkshires.
Dear MiniVacation friends!
We are so so so looking forward to being with you this June 17-20, 2019 at Isabella Freedman in Falls Village, CT.
This summer will be filled with swimming, boating, cooking, arts & crafts, movement, hikes, goats, chickens, farm tours, great farm fresh food!, friendship, laughter, stargazing, campfires, a dance party, and so much more!
Clients: Contact your Agency about signing up!
Agencies: Talk to your clients & register folks today!
Share the LOVE, invite your friends!
Love,
Laura Evonne Steinman and Elizabeth Yaari
MiniVacation Co-Directors
Email: minivacationcamp@gmail.com
Elizabeth's personal #: (631) 935 2212 (Please be mindful how much it is being used, thanks!)
Nature and Art workshops
Seeing old friends making new friends
Farm Fresh Food!
Swimming and Boating
Campfire & Sing-a-Long
Pickle Making
Watch Goat Milking
Nature Walks
Ping-Pong
Cheese Making
Planting Plants
Dance Party
And More…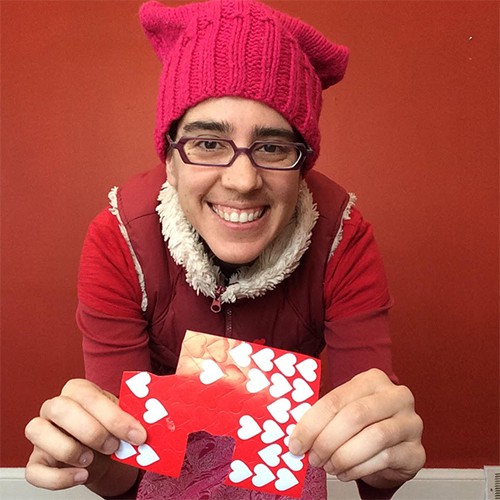 Laura Evonne Steinman is the MiniVacation Co-Director. Laura Evonne weaves together justice work with creative healing actions.
She specializes in working in 'out of the box' communities with 'out of the box' folks! She organizes and facilitates creative events, workshops and happens, infusing nature, spirituality and the individual gifts we all bring to the table. Laura Evonne currently lives in Worcester in a home with 4 cat, 4 humans, lots of books and plants!
Elizabeth Yaari's gatherings attract people of all ages, faiths and abilities to deeply connect with one another, discover the abundant offerings of nature and co-create using painting, movement, rhythm, meditation and creative writing. Yaari co-founded Explora-Torah and guides people on explorations of the Bible through the arts.

Sarah Daly is based out of Methuen, Massachusetts, and began her hoop journey in 2009. That same year she began studying Art Therapy at Anna Maria College. In 2010 Sarah began working with other flow art props including poi, devil sticks, traditional staff, dragon staff, juggling, and many other props. With professional instruction she also began training with fire that year. By 2011 Sarah was in full swing with her own business teaching and performing with her hoops, other props, and hoop making workshops in the Worcester area in the schools, libraries, and other youth serving agencies. She has performed at many community events and this evolved into a full time career working in Youth Development. From 2013- 2017 she ran the Youth Development Department at the YWCA of Central Massachusetts, offering programs ranging from Circus Camps to Young Women Leadership Programs to Outdoor Education Trips. In 2017 she began working for the Boys and Girls Club of Worcester as their Outdoor Recreation Coordinator, where she spends her days leading outdoor education trips, teaching arts and crafts, and teaching flow arts. Sarah performs and teach flow arts in the community to this day.

Ben Marder, a graduate from the Rhode Island School of Design, is currently working as a freelance illustrator in the greater Boston area. He has always found image making to be a profound way to communicate. In his work, we can see his spiritual and reflective nature. His illustrations have been published in journals such as Nature and Current Opinion in Neurobiology, as well as online at, eLife Sciences. Inspired by nature, Ben does not seek to achieve an artistic style but instead lets life speak to him through his work. Nature's diversity is Ben's biggest influence. Like in nature, there is evolution that occurs in the creative process. Ben's artwork reflects the visible world which he observes, while at the same time trying to capture fleeting perceptions of the changing world around him.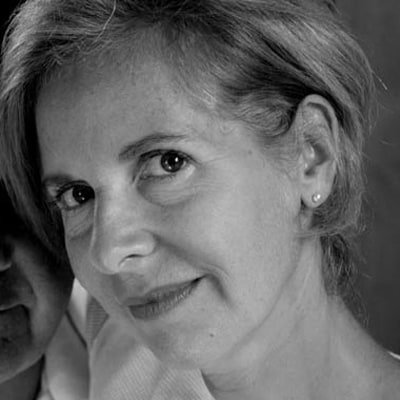 Nancy Wolfson-Moche, is a certified macrobiotic counselor. She crafts and teaches food awareness education programs for children and adults in schools, community centers, camps and privately. For twenty years before awakening to the power of food, Nancy was an editor and writer on lifestyle magazines. Visit her website at youarebecauseyoueat.com where she also blogs about eating vegetables for breakfast.