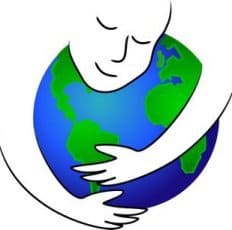 May 6, 2012, 1:00 PM – 4:00 PM – Rain or shine!
Central Queens YM & YWHA
67-09 108th St., Forest Hills, NY
Co-sponsored by Hazon
Don't miss out on this FREE Environmental Festival for everyone!
Earth Friendly Fun for Kids: Activities & Music, Eco-crafts & Cooking!
Bash the Trash Environmental Arts:  Build your own musical instrument from recycled materials and "jam" together with musicians!
Create an edible eco-system and make a seed necklace.
Snakes, worms, and other wild animals!
Green Vendors, Information & Exhibits for Adults!

 Vegan chefs show you how to cook healthy and green!
 Learn how you can save energy, save money, and  fight global warming!
 Sign up for a FREE energy audit or for clean wind energy (bring one year of your gas & electric bills along).
 Learn about neighborhood organic food coops, community gardens,
and bike paths.
 Free giveaways!
 Recycle cell phones & (non-rechargeable) batteries.
Contact: Peggy Kurtz, 718-268-5011 ext. 151,  pkurtz@cqy.org