Portland Tuv Ha'Aretz and Hazon are pleased to announce an exciting grant opportunity for the Jewish community in Portland, Oregon!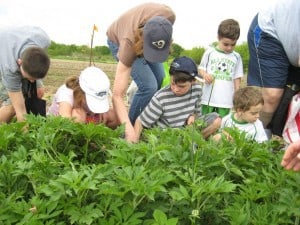 A limited number of small grants ($200-$2000) are available for individuals and organizations in Portland, Oregon to fund projects, programs, and events that combine food and/or sustainability issues with Judaism.
This is a unique opportunity to combine your creative ideas about food and sustainability with Jewish teachings, practices, and traditions. We
are particularly interested in projects that offer collaborative possibilities across the various Jewish communities of Portland.
Projects could include (but are not limited to) the following:
New garden and farm projects (new gardens and farms OR new projects within existing gardens and farms)
Food Justice and Hunger projects
Tu B'Shvat seders and programs
Eco-Kashrut projects
Other innovative projects around Jewish tradition, food and sustainability issues in Portland, the US and/or Israel
View Grant Details and Application Here
Deadline for submission is Sunday, Nov. 27.
Questions? Contact csa@portlandtuv.org or Anna Hanau, anna@hazon.org or 212-644-2332 x307.
Portland Tuv Ha'Aretz is a volunteer-run organization that engages all strands of the Jewish community in Portland, OR around food and agriculture issues and connects Jewish teachings and traditions with modern sustainable food and agricultural practices. Portland Tuv Ha'Aretz is a member of Hazon's Community-Supported Agriculture program.
This project is funded in part by an allocation from the Jewish Federation of Greater Portland Community Impact Grant Fund.