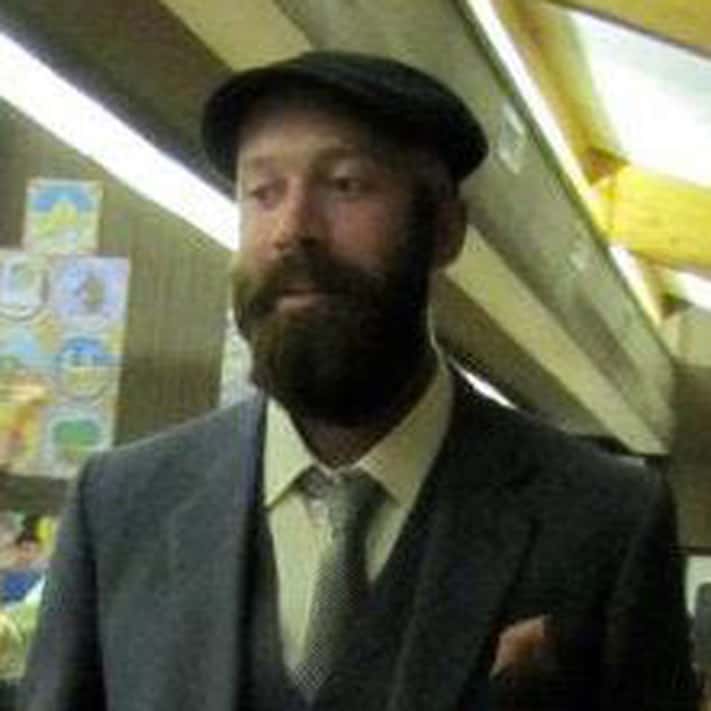 After a shmittah cycle of traversing the United States as a vagabond environmental educator and farmhand, Shmuel has settled down in Saint Louis working for the Jewish Graduate Student Association. His master's degree in non-profit administration and graduate research on environmental education curriculum development has come in handy working in Jewish camps and congregations across the denominational spectrum. He believes the future is bright for the Jewish people.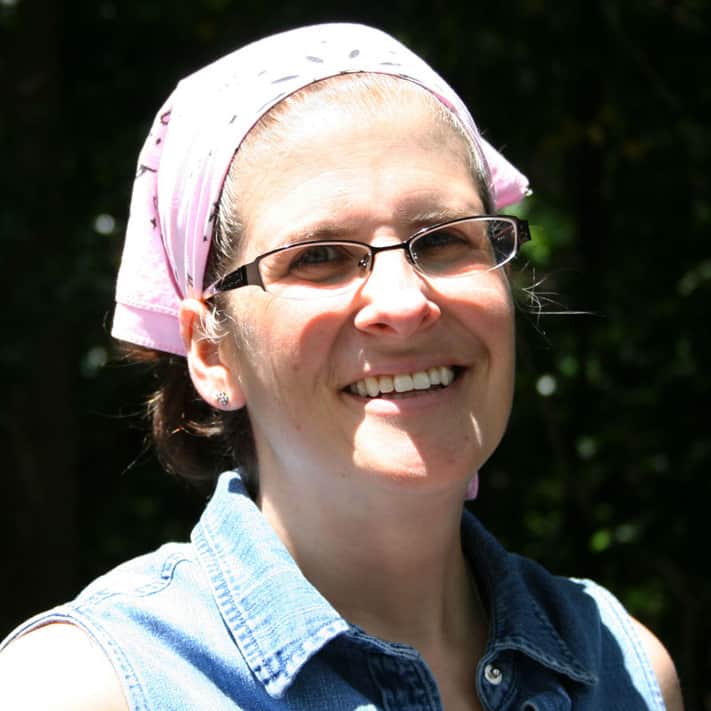 From 1999 to 2001 Amy served as the Co-Director of the Teva Learning Center. Amy has served most recently as Director of Exceptional Experiences Camp Ramah Darom in Clayton, Georgia, and at Camp Kingfisher at the Chattahoochee Nature Center from 2002 – 2010. She has been at camp in one way or another since 1978. Her interests outside of camp include reading, sewing, movies, hiking, and making up the silly songs they sing at camp.
Jordan has a law degree from Stanford and is a "retired" member of the bar in Illinois and New York. He started at Surprise Lake Camp as a camper at age 12, continuing as a counselor, unit supervisor, support supervisor and division supervisor, before becoming Executive Director in May 1986. He has served on the Boards of Directors of The American Camping Association's New York Section, the Cold Spring Area Chamber of Commerce, and the Association of Jewish Sponsored Camps. He currently chairs The New York State Children's Camp Safety Council.
Isaac grew up in Northampton, MA, (which is neither near, nor similar to Boston, MA) and he was a Teva educator in the Fall of 2005, Spring of 2006 and Fall of 2007 and he hopes to send his daughter Alona to Teva in the Fall of 2023. He presently lives in the shtetl of the Upper West side of the island of Manhattan with the aforementioned daughter and his wife Naomi who was an Adamah fellow in the Summer of 2007 and has many other fine accomplishments to her name. Besides being a Teva educator, Isaac Fleisher's occupations have included house painter, carpenter, after school teacher and community organizer, but now he now he licenses the rights to Broadway Musicals. Isaac Fleisher thinks that Teva is the greatest thing ever and he is very excited to have an opportunity to be a part of its future.
Murray has 20 years experience working as an Environmental Engineer at the U.S. EPA doing enforcement of the Clean Water Act. He also holds a masters degree in Conservation Biology. Murray has a strong commitment to the environment and biodiversity and also enjoys most outdoor pursuits including hiking, backpacking, cycling, canoeing, etc. He lives with his wife, Moran, and their two young children in Brooklyn. They are also active with their synagogue the East Midwood Jewish Center
Jakir Manela is the Executive Director of the Pearlstone Center near Baltimore, MD. He graduated from the University of Wisconsin in 2004 and has worked as a Jewish environmental educator and nonprofit leader ever since. After founding Kayam Farm at Pearlstone in 2006, Jakir now oversees the entire agency, as Pearlstone engages over 17,000 participants each year in retreats, transformative Jewish education, and hands-on sustainable agriculture. Jakir lives just up the road from Pearlstone with his wife, Netsitsah, and their two sons—Lev Yodea and Shama Nissim. Together they hope to soon establish a Jewish intentional community near Pearlstone.
Reisterstown, MD
Rachel (Cheli) Olstein Kaplan
Cheli first joined Teva as an Educator in fall of 2006. She then worked as Wilderness Director in our spring season in 2007. She's currently Associate Director at Yahel-Israel Service Learning, an educational organization offering service learning and social action programs in Israel, founded by Teva alumni. She lives with her husband, Ori, in Israel.
Deborah Stern is Founder and CEO of 2020 Strategies, LLC, dedicated to building capacity for the Sustainable World Transition. Deborah's 25+ year professional track record focuses on building strategic financing, organizational, and market capacity, with not-for-profit, philanthropic, and mission-based business organizations and leaders. She has developed financing campaigns and business development initiatives of up to $100M and secured gifts of up to $25M for many missions including sustainability/climate change movement building and renewable energy market solutions, affordable housing, South Africa's first democratic elections, health, education and the arts. She also created the 2020 Fund Initiative at the New Venture Fund, a 501c3 incubator for the development of Campaign 2020 (C2020) social enterprise, the Emergent Universe Oratorio, and other mission-aligned philanthropic initiatives. Earlier, she served as Senior VP at Payne Forrester & Assoc, and led the development office at the 92nd Street Y. She earned an MBA from Haas School of Business, UC Berkeley, and a BA from Beloit College. She has enjoyed serving on the Teva Council for many years, where she gets to blend her love for the environment and spirituality, and experience in Jewish Philanthropy.