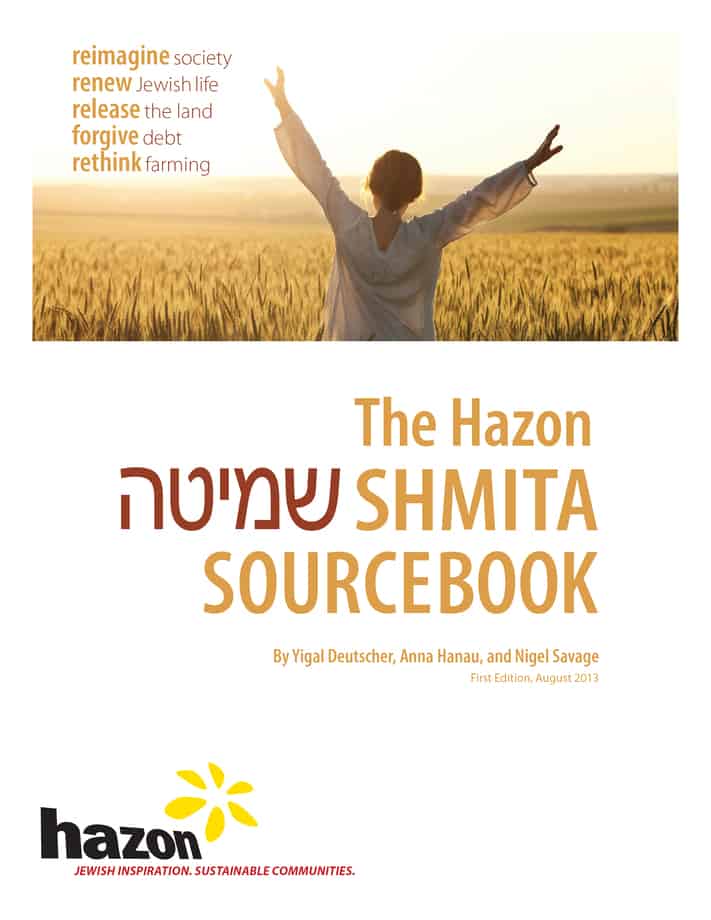 Thanks for your interest in learning with the Shmita Project Sourcebook.
You can freely download the sourcebook in its entiretyor as individual sections here.
If you'd like a printed and bound copy of the Shmita Project Sourcebook, you can order one at the Hazon Education Store for $25.
Contents   
And be sure to check out 'Envisioning Sabbatical Culture: A Shmita Manifesto' from 7Seeds, co-founder of the Shmita Project. Enjoy a narrative of awakening and reclamation; a blueprint for a more sacred, resilient, and holistic future. Included within is a collection of poetic essays and graphics inspired by the weaving together of Jewish Mythology & Permaculture Design.
Questions? Contact us at shmitaproject@hazon.org