Educational Resource Library
RECYCLING CRAYONS! Running a Crayon Collection to Educate, Recycle/Upcycle Crayons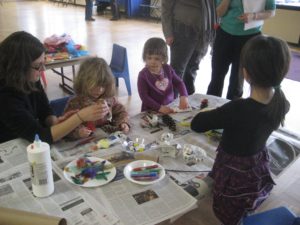 Download this resource
Temple Emanu-El Atlanta Kick-Off of Crayon Recycling Program
The big outcome is that Temple Emanu-El Atlanta were able to recycle/upcycle over 25 pounds of used unwanted crayons to become 125 packs of new recycled crayons for kids in hospitals, and they are continuing the collection as the camp and preschool plan to re-open this summer.
As RuPaul has been quoted as saying, "Life is about using the whole box of crayons" and it is amazing that Temple Emanu-El Atlanta helped fulfill that for others in need.
See the curriculum here.
‹ Return to main library