Mar 31, 2019 - Apr 3, 2019
Isabella Freedman Jewish Retreat Center, Falls Village, CT
register nowview our presenters
A Weekday Shabbaton for Rabbis and Spiritual Leaders
Planetary Sustainability | Personal Sustainability | P.S. What You Bring!
This is not another conference, training, or convention. It is intended to be a retreat to really rest, rejuvenate, make new connections – inner and outer – and renew. We welcome all rabbis and spiritual leaders (rabbis, cantors, kohanot, ritual leaders, chaplains, and students) to join us for an unforgettable experience with new and old friends.
Enjoy a rest from the rigors of rabbinic work while you decompress and nourish your body, mind, and soul.
Celebrate:

The racial, ethnic, and religious diversity of our community with rabbis and spiritual leaders of all backgrounds

Rest:

Unwind with yoga, hiking, soul talks, creative writing, bonfire gatherings, and meditation

Immerse:

Connect to the land with our Jewish Outdoor, Food, Farming & Environmental Education (JOFEE) programming. The retreat will include farm tours, a

shechita

workshop, eco-Torah, and discussions around planetary and personal sustainability

Pray:

Orthodox, Traditional Egalitarian, Renewal/Kohenet – or however you pray!

Learn:

With great teachers and enjoy a morning Seder/Open Beit Midrash, Yeshiva study hall, and text learning session

Open Space:

Conversations with colleagues from many different perspectives and experiences

Panel Discussions:

Hear from experts on pertinent issues facing our generation

Schedule "Brain Dates":

Network and spiritually-connect with peers, mentors, and potential organizational partners
If a word spoken in its time is worth one piece of money, silence in its time is worth two.
All. Are Welcome. Always.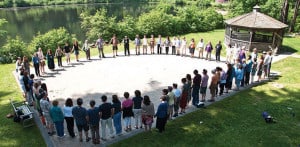 This retreat is open to all rabbis, cantors, kohanot, ritual-leaders, chaplains, students, and spiritual leaders of all backgrounds and disciplines – all are welcome, always!
With over 1600 clergy in the Hazon community, we want to cultivate an environment of celebration of all voices and to ensure that there is representation for a plethora of Jews from different religious affiliation, i.e., denomination.
Diversity and representation are important to the success of this retreat. We promote a space social equity and accessibility for all. This is an open space.
What voice do you want to bring to the Hazon Rabbis' Retreat?
For interested participants from beyond the Northeast US, additional financial assistance is available.
Please contact Hazon's rabbi-in-residence by email at isaiah.rothstein@hazon.org with any questions.
It's Time to Slow Down
We want you to have fun, loosen up, get deep, and do your thing! We are designing the schedule to create space that gives you the time to slow down, connect with yourself and others, and to enjoy peer-led text learning, prayer leading, and outdoor education aimed at providing rabbis and spiritual leaders the much-needed strength to create a healthier and more sustainable future for Jewish communities and the world at large.
You can discover more about a person in an hour of play than in a year of conversation.
Note for families: This is a retreat for rabbis and spiritual leaders, to provide focused and safe space to allow for deep introspection, interpersonal connection, and real rejuvenation. In that spirit, all programming will exclusively be for rabbis and spiritual leaders. If participating rabbis choose to bring family members, they are welcome but there will not be programming for them; families are welcome to enjoy the facilities and meals during the retreat.
Presenters
Stay tuned for more presenters!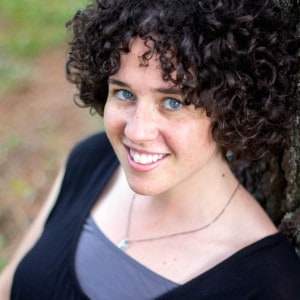 Arielle Aronoff first came to Hazon as a Teva educator. She found a place in this community and did not want to leave. After spending the fall and winter at Isabella Freedman, she took a seasonal outdoor education position for the spring and quickly returned to be manage Camp Teva prior to her current role as Director of Teva. Before coming to Hazon, Arielle worked as a farmer, baker, and healthy school food advocate/educator. Arielle spends her time hiking, baking sourdough bread, and foraging for berries and mushrooms.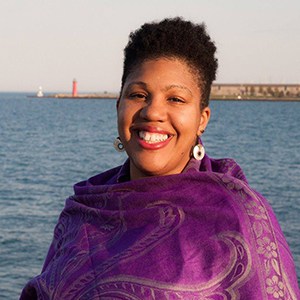 Tiferet Berenbaum received rabbinic ordination and a Masters in Jewish Education from Hebrew College in Boston, a non-denominational, accredited school of Jewish Studies. She loves working with children and has teaching experience in Jewish educational settings. Prior to attending rabbinic school, Rabbi Tiferet attended Tufts University where she majored in clinical psychology and Judaic studies. Rabbi Tiferet's experience includes working with two other congregations, as a teacher in a Hebrew Day School, and much more. Rabbi Tiferet's profound love of Judaism and Jewish culture; her knowledge of Ladino and Sephardic culture; her strong connection to the Jewish Renewal movement, and deep appreciation for traditional Jewish liturgy makes her a perfect fit for our congregation.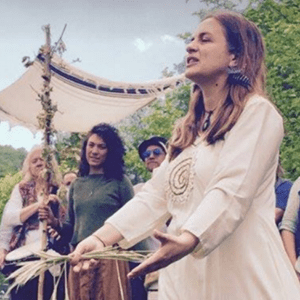 Sarah Chandler (a.k.a. Kohenet Shamirah) is a Brooklyn-based Jewish educator, ritualist, artist, activist, and poet. Currently, she is the program director at the Romemu Yeshiva,  garden educator with Grow Torah and the Director of Curriculum Design & Cultivation with Fig Tree, a startup Hebrew School in Brooklyn. A trainer with BeKavod, she supports Jewish non-profits in harassment prevention, through designing and maintaining respectful workplaces. She teaches, writes, and consults on issues related to Jewish earth-based spiritual practice, farming, and mindfulness. Ordained as a Kohenet (Hebrew Priestess) in 2015, she is studying as a shamanic healer apprentice at The Wisdom School of S.O.P.H.I.A and Kabbalistic imaginal dream work at The School of Images.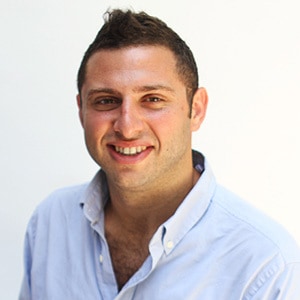 Nate DeGroot is the Hazon Detroit Co-Director and Spiritual and Program Director. In this role, he is helping the Detroit Metro Jewish community to reconnect with their own inherited earth-based Jewish spirituality and reinvest in their historic relationship with the Detroit community around its transformative environmental justice work. He was ordained at Hebrew College in Boston, where he also received a Masters in Jewish Education. He most recently served as the inaugural Jewish Emergent Network Rabbinic Fellow at IKAR in Los Angeles, and before that founded a grassroots cooperative Jewish community in Portland, Oregon. He is a lover of the wild and is excited to bring his passion for all things sacred to his work at Hazon.
Yaffa Epstein serves as the Director of Education, North America for the Pardes Institute of Jewish Studies. She received Rabbinic Ordination from Yeshivat Maharat and holds a Law Degree from Bar-Ilan University. She has studied at the Pardes Kollel, the Advanced Talmud Institute at Matan, and the Talmud Department of Hebrew University. Yaffa has been a teacher of Talmud, Jewish law, and Liturgy at Pardes for over a decade, and has served as the Director of the Beit Midrash at the Dorot Fellowship in Israel. She has taught Talmud and Jewish Law at Yeshivat Maharat, The Drisha Institute, The Wexner Heritage New Members Institute, Kayam Farm Kollel, and Young Judaea. Yaffa has lectured at Limmud events around the world, has written curriculum for the Global Day of Jewish Learning, and has created innovative educational programming for Hillel: The Foundation for Jewish Campus Life.
Keshira haLev Fife is a Kohenet (Hebrew Priestess), who sprinkles sparkles, disrupts expectations, and offers blessings wherever she goes. She is the founder and leader of Kesher Pittsburgh, a post-denominational, independent, everyone-friendly, Priestess-led community underpinned by Jewish values. She pours love and intention into her work as a community shepherdess, life spiral ceremony facilitator, ritual creatrix, liturgist, songstress, public speaker, and writer. Deeply convicted in her belief that we must work together toward a better day, she is committed to tending the community hearth, countering culture, holding space for challenging conversations, learning to live with paradox, standing proudly as a Jewish woman of color and moving toward collective liberation.
Jill Hammer is the Director of Spiritual Education at the Academy for Jewish Religion and the co-director of the Kohenet Hebrew Priestess Institute. She is the author of several books, including The Jewish Book of Days: A Companion for All Seasons, The Hebrew Priestess: Ancient and New Visions of Jewish Women's Spiritual Leadership, and The Book of Earth and Other Mysteries. She is a ritualist, poet, writer, and scholar of ancient and modern ritual, myth, and midrash.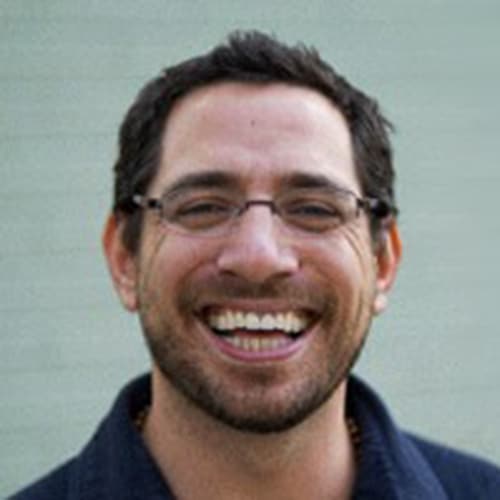 David Ingber was named by Newsweek as one of 2013's top 50 most influential rabbis in the United States as well as by The Forward as one of the 50 most newsworthy and notable Jews in America. He promotes a renewed Jewish mysticism that integrates meditative mindfulness and physical awareness into mainstream, post-modern Judaism. Rabbi Ingber has taught at the Academy for Jewish Religion, Columbia University, CUNY, Jewish Theological Seminary, Limmud LA, New York University, the 92nd Street Y, Pardes, The Skirball Center at Temple Emmanuel, and Yeshivat HADAR. Rabbi David studied at several yeshivot in Jerusalem and New York including Yeshiva University, Beit Midrash L'Torah, Yeshivat Chaim Berlin, and Yeshivat Chovovei Torah Rabbinical School. He also studied philosophy, psychology and religion at New York University. Reb Zalman Schachter-Shalomi, founder of Renewal Judaism, ordained Rabbi David in 2004. Prior to founding Romemu, Rabbi David was Rabbi-in-Residence at Elat Chayyim Retreat Center.
Aharon Ariel Lavi is the founder and director of Hakhel: The Jewish Intentional Communities Incubator in the Diaspora. He is a professional community organizer and serial social entrepreneur who believes that networks are key to shaping our reality. He is co-founder of Garin Shuva on the Gaza border; the Nettiot Intentional Communities Network, reengaging Haredi Ba'aley Teshuva into society; and MAKOM: the national umbrella organization of intentional communities in Israel. He lives with is wife Liat, their four children, and a dog in the Negev and when he doesn't work or study Torah he likes riding his bikes in the open fields of the Negev, and desperately trying to learn to play the flute, a guitar, or anything that makes music.
Erin Leib Smokler is the Director of Spiritual Development at Yeshivat Maharat‭, ‬where she teaches Chassidut and Pastoral Torah. She is also a faculty fellow of the Shalom Hartman Institute of North America‭. She earned her PhD and MA from the University of Chicago's Committee on Social Thought and her BA from Harvard University‭. Rabbi Dr‭. ‬Leib Smokler previously served as Assistant Literary Editor of The New Republic magazine‭, ‬and her writing has appeared there‭, ‬as well as in The New York Times Book Review‭, ‬The Jerusalem Report‭, ‬and The Jewish Week‭.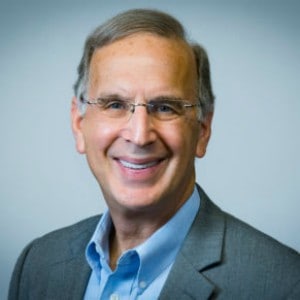 Sid Schwarz Rabbi Sid Schwarz is a social entrepreneur, author and teacher. He is currently a Senior Fellow at Hazon, a national organization based in New York. Rabbi Sid founded and led PANIM: The Institute for Jewish Leadership and Values for 21 years; its work centered on integrating Jewish learning, Jewish values and social responsibility. He is also the founding rabbi of Adat Shalom Reconstructionist Congregation in Bethesda, MD where he continues to teach and lead services. Dr. Schwarz holds a Ph.D. in Jewish history and is the author of two groundbreaking books. Rabbi Sid directs the Clergy Leadership Incubator (CLI), a program that trains rabbis to be visionary spiritual leaders and Kenissa: Communities of Meaning Network which is identifying, convening and building the capacity of emerging spiritual communities across the country. Sid was awarded the prestigious Covenant Award for his pioneering work in the field of Jewish education and was named by Newsweek as one of the 50 most influential rabbis in North America. Sid's most recent book is Jewish Megatrends: Charting the Course of the American Jewish Future (Jewish Lights, 2013).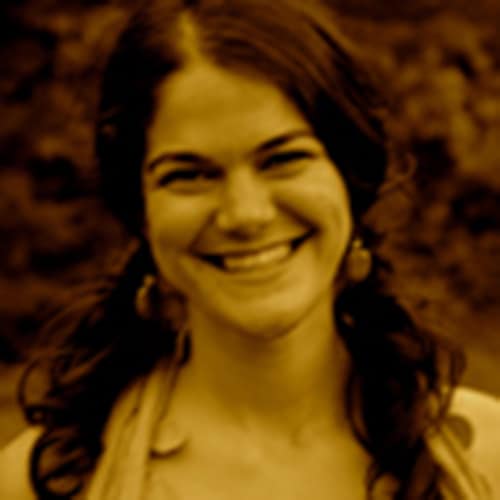 Taya Shere (Taya Mâ) is co-founder & co-director of Kohenet Hebrew Priestess Institute and teaches transformative ritual, multireligiosity, ancestor reverence at Starr King School for the Ministry. Taya is an Ancestral Lineage Healing practitioner specializing in Jewish lineage work, and a practitioner of Somatic Experiencing, with a focus on healing collective Jewish trauma. She is co-author of The Hebrew Priestess: Ancient and New Paths of Jewish Women's Spiritual Leadership and Siddur HaKohanot: A Hebrew Priestess Prayerbook. Her Hebrew / English chant albums –This Bliss, Wild Earth Shebrew, Halluyah All Night & Torah Tantrika – have been heralded as "cutting-edge mystic medicine music." She is Spiritual Leader Emeritus of a Washington D.C. area Jewish congregation and now co-leads Makam Shekhina, a multi-religious Jewish & Sufi spiritual community based in the California Bay Area. She offers in-person and online courses mentoring emergent spiritual leaders in Jewish ancestral healing, embodied presence, counter-oppressive devotion and pleasure as prayer.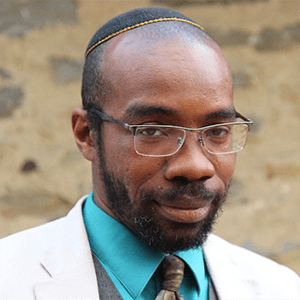 Shais Rishon, MaNishtana is one of a "growing cadre of incredibly talented Jewish leaders of Color." MaNishtana is a writer, speaker, and rabbi whose work takes prejudice, bias, and ignorance head on, asking the questions about humanity, race, religion, and social injustice that we all have (and maybe are afraid to talk about), with gut-punching insight and gut-busting sarcasm.
Isaiah Rothstein, MSW serves as the Rabbi-in-residence for Hazon. Growing up in a multi-racial Chabad family in Monsey, NY, Isaiah is pulled towards building platforms for Jews of all backgrounds to celebrate their identities and affinities – together – with the rest of community. Isaiah received rabbinic ordination and master of social work from Yeshiva University's RIETS and Wurzweiler School of Social Work. During his spare time, Isaiah enjoys bringing movement to strings, things, and people at the Union Street Sanctuary, a community magnet for spiritual innovation, or with his band Zayah. Isaiah currently lives in Brooklyn, NY.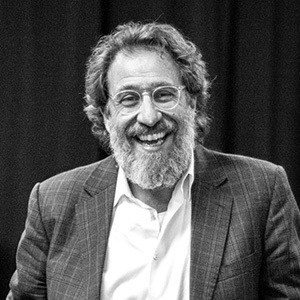 Nigel Savage is the President & CEO of Hazon, which he founded in 2000. In 2015 Nigel was awarded an honorary doctorate by the Jewish Theological Seminary. He has twice been named a member of the Forward 50, the annual list of the 50 most influential Jewish people in the United States. He is a recipient of the Bernard Reisman Award, and has given Commencement speeches at Wagner (NYU, in 2011) and at Hornstein (Brandeis, in 2014). Before founding Hazon, Nigel was a professional fund manager in London, where he worked for NM Rothschild and was co-head of UK Equities at Govett. He has an MA in History from Georgetown, and has learned at Pardes, Yakar, and the Hebrew University. He was a founder of Limmud NY and serves on the board of Romemu. Nigel executive produced the British independent movies Solitaire For 2 and Stiff Upper Lips and had an acclaimed cameo appearance in the cult Anglo-Jewish comic movie, Leon The Pig Farmer. He is believed to be the first English Jew to have cycled across South Dakota on a recumbent bike.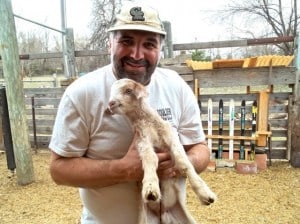 Rabbi Marc Soloway has served as the rabbi of Congregation Bonai Shalom in Boulder, Colorado since 2004. He has always loved food, perhaps a little too much, and in recent years has thought more deeply about where this food comes from, how it is produced and how all of that fits with deep Jewish obligations and values. Marc has ridden twice in the Hazon-Arava Institute Israel Ride in 2008 and 2010. Marc co-chaired two Hazon Food Conferences on the west coast in 2010 and 2011, he is on the Hazon Steering Team in Colorado as well as the Jewish Life team for the Rocky Mountain Jewish Food Summit in April 2012. Marc was instrumental in bringing Boulder's first Jewish CSA through Hazon, which is now a collaboration of five synagogues and the JCC with two weekly drop-off sites. Marc is also a proud member of a Jewish goat and chicken co-op across the street from his synagogue. Before becoming a rabbi, Marc was an actor, storyteller and massage therapist in his native London and currently is the narrator of a documentary film about the Baal Shem Tov.
Lauren Tuchman received rabbinic ordination from the Jewish Theological Seminary in 2018 and is, as far as she is aware, the first blind woman in the world to enter the rabbinate. A sought after speaker, spiritual leader, and educator, Rabbi Tuchman has taught at numerous synagogues and other Jewish venues throughout North America and was named to the Jewish Week's 36 under 36 for her innovative leadership concerning the inclusion of Jews with disabilities in all aspects of Jewish life.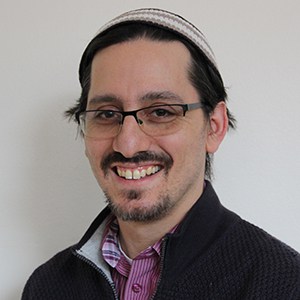 Ezra Weinberg is a wearer of many hats. He's a community builder, camp professional, teacher of multi-faith education, and innovator of Jewish ritual. Ezra lives and works in Washington Heights with his wife and two children, and is looking to transform the YM&YWHA of Washington Heights and Inwood where he serves as the Jewish Life and Enrichment Manager. Ordained through the Reconstructionist movement, Ezra is at home in a variety of Jewish settings, from traditional to secular. He is currently a Fellow at the UJA's Ruskay Leadership Institute. Most importantly, he is a longtime Hazon ambassador as an alum of the New York Ride, the Israel Ride, and Sukkahfest.