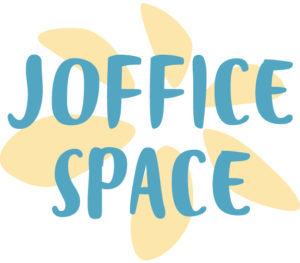 Welcome to JOFFICE SPACE!
In this podcast series from Hazon, we explore the interdependent ecosystem of people and organizations shaping the world of Jewish Outdoor, Food, Farming & Environmental Education today. Thanks for listening!
—
How to Listen: 
Jump below to listen via the webpage plug-in.
Subscribe on your preferred podcast platform! Search Hazon: The Jewish Lab for Sustainability, or click on one of the links here:
JOFFICE SPACE is co-hosted and produced by Yoshi Silverstein, Director of the JOFEE Fellowship, and Hannah Henza, JOFEE Program Manager. Season One is edited by our summer JOFEE programs intern Leora Nevins, and distributed by the Hazon Marketing & Communications team.
JOFEE programs are made possible by a growing web of staff, participants, volunteers, lay leaders, donors, organizations, institutions, and foundations. In particular, our national JOFEE work at Hazon is made possible by funding from the Jim Joseph Foundation.
In October 2020, Hazon facilitated the first ever Virtual Israel Ride with our partner the Arava Institute for Environmental Studies. This weeklong event brought the magical moments of the annual Israel Ride to a large community through a new medium. We would like to welcome you as we begin this featured episode:
Here we Join Nigel Savage, Hazon's Founder & CEO, along with other Hazon educators from the National Programs Team, for an immersive workshop sampling different elements of Hazon's programming including the Brit Hazon, Hazon Seal of Sustainability, the Jewish Youth Climate Movement, and Food Rescue Work in Detroit.
For more information about the Israel Ride, please visit Israelride.org. Registration is now open for 2021. Join us Oct. 19-26 2021 for 5 days of riding from Jerusalem to Eilat all in support of the crucial sustainability and peace-building work of Hazon and the Arava Institute.